Michael Gunion of Infinit-O – Maximizing offshore teams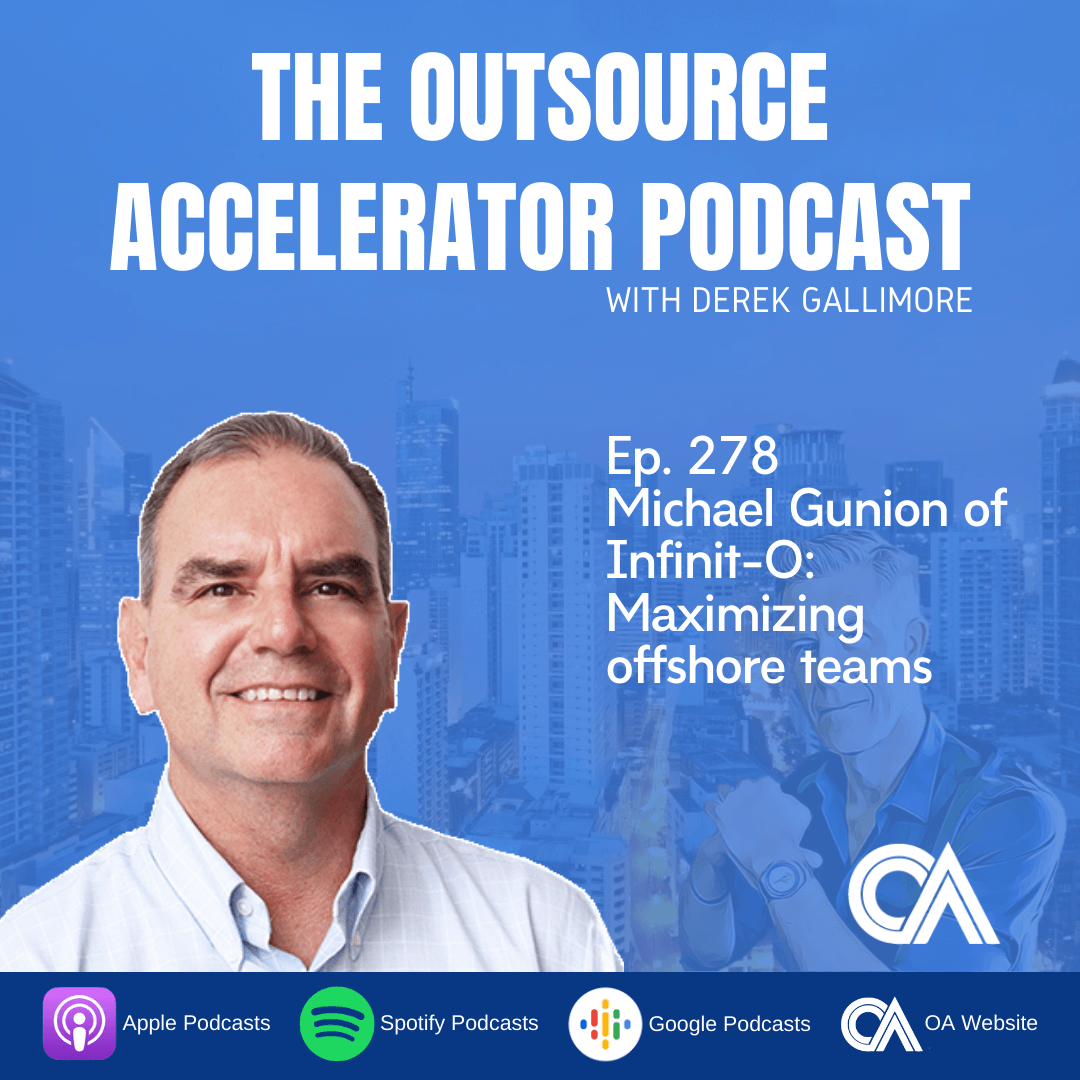 About Infinit-O
Derek Gallimore interviews Michael Gunion, VP for sales and marketing of Infinit-O. The company has been offering BPO and KPO solutions for 15 years and has almost 1,000 seats in their two offices in Makati.
Michael explains about offshoring as a way to enter the global market and how they can maximize their teams' capabilities. He also shares about how they constantly change their business model to adapt to the current demand in the marketplace. 
References: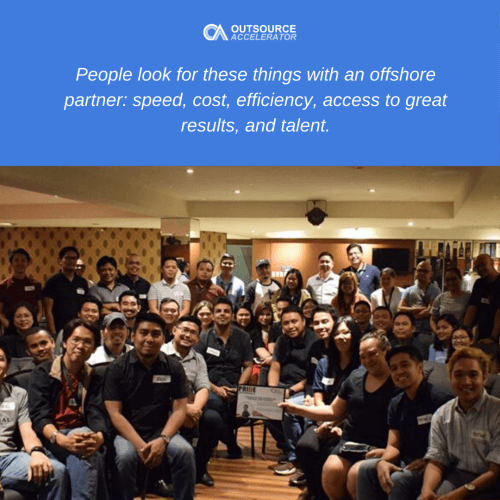 This week, Derek Gallimore talks to Michael Gunion, VP for sales and marketing of Infinit-O. Being in the industry for 15 years, the company has almost 1,000 seats in their two offices in Makati that currently serves small and medium business around the world. Most of their client base is located in the US.
Infinit-O Philippines
The company was founded by Richard Eldridge, an entrepreneur, and Manolo Aquino, a former senior executive of Philippine Airlines. Michael mentioned the company's desire to deliver customised services and excellent operations to global clients, the reason they target small businesses. 
Most of their clients are venture-backed. With this, they tend to expand their businesses cost-effectively and efficiently to enter a global marketplace. They usually see business process outsourcing as a great strategy. Many of them, having outsourced for the first time, goes back to expand their teams and outsource more functions.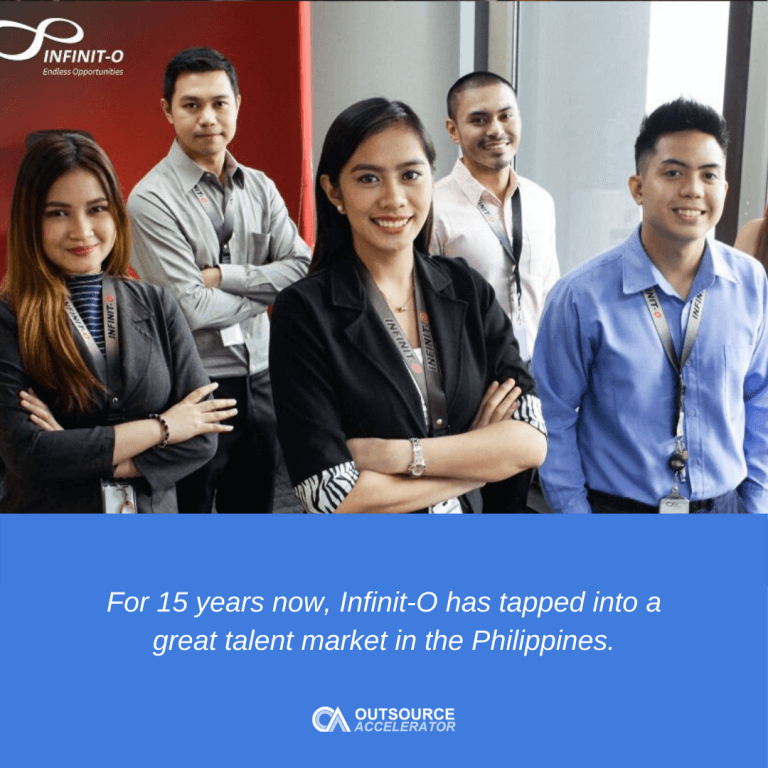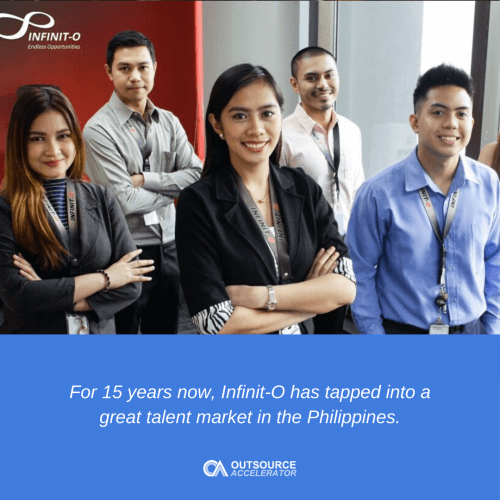 Michael Gunion on why businesses should outsource to Infinit-O
Michael ran down the reasons why businesses should choose Infinit-O for offshore staffing. 
Scalability and labour cost
Michael highlighted the importance of tapping into a global market for talents. Hiring offshore teams is beneficial to a business especially in the case of the US where unemployment is low and talent is scarce. Offshoring also gives access to quality talents at a lower labour cost compared to local talents.
For 15 years now, Infinit-O has tapped into a great talent market in the Philippines. This has given them the capacity to build teams for their clients quickly. 
Service excellence
The Philippines and other outsourcing countries have practised giving excellent services to businesses in the West. This is what Infinit-O also guarantees. The company has regular governance and compliances such as ISO certifications to ensure that its operations follow international standards.
From the traditional BPO setting, Infinit-O slowly adds knowledge process outsourcing (KPO) into their offerings. However, having compliances requires them to follow traditional business operations, such as having pure in-house staff. Though, they still try to constantly change their business model and adapt to current trends such as remote work.
Data security
Infinit-O guarantees high security when it comes to their clients' data. Michael mentioned that their operations follow the HIPAA regulations for medical data security and the GDPR and ISO standards for data security. Their data are also bound by the Data Privacy Act of 2012 in the Philippines.
Their clients have personal cloud storage which stores their data and regularly undergoes security tests.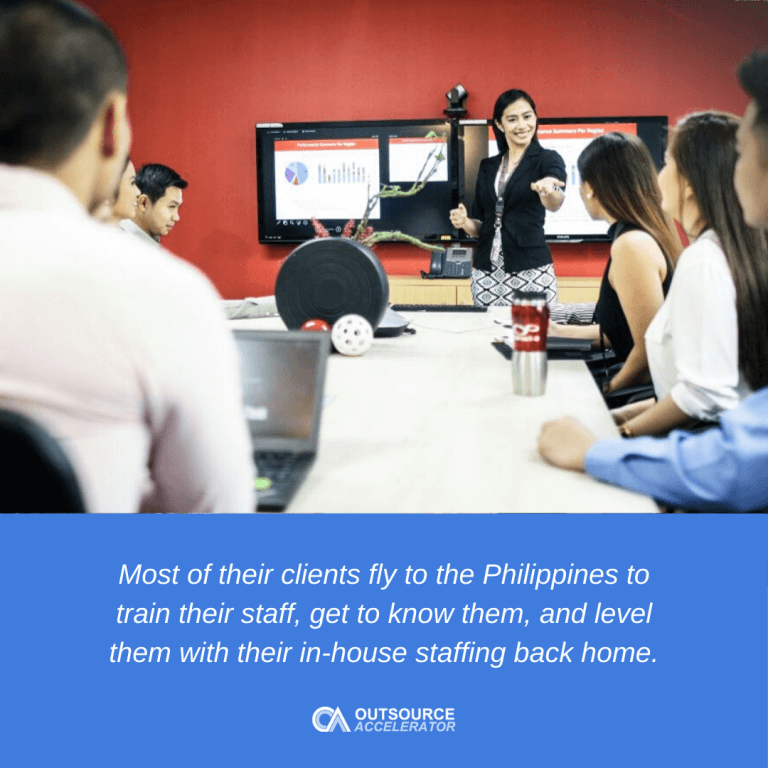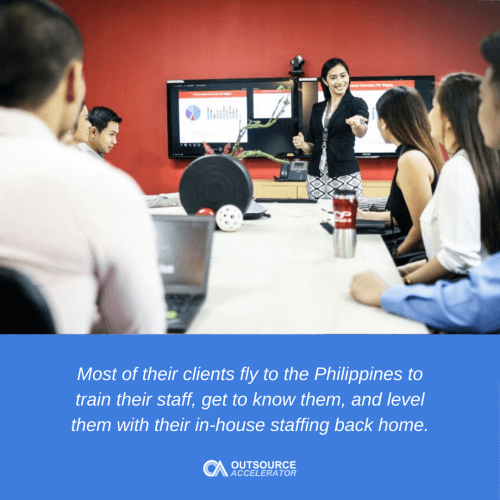 How Infinit-O clients maximize their offshore staff
When asked how clients maximize work with their offshore staff, Michael mentioned different ways. 
Their clients are involved in the hiring and recruitment process of their teams. With this, they get to know their employees up to the final interview. Clients have an idea on which employee fits for their role.
Most of them fly to the Philippines to personally train their staff and guide them through their processes and KPIs. The clients also use this time to get to know their teams and level them with their in-house team. In Infinit-O's experience, some of their new clients have optimised their processes because of this.
For day-to-day communication, they use channels such as Slack and Microsoft Teams. They also take on an omnichannel approach, from email to social media, to chat and phone support. 
Some of them have a more atypical approach, Michael said. For instance, they have clients whose staff are assigned to onboard other clients for a new software product.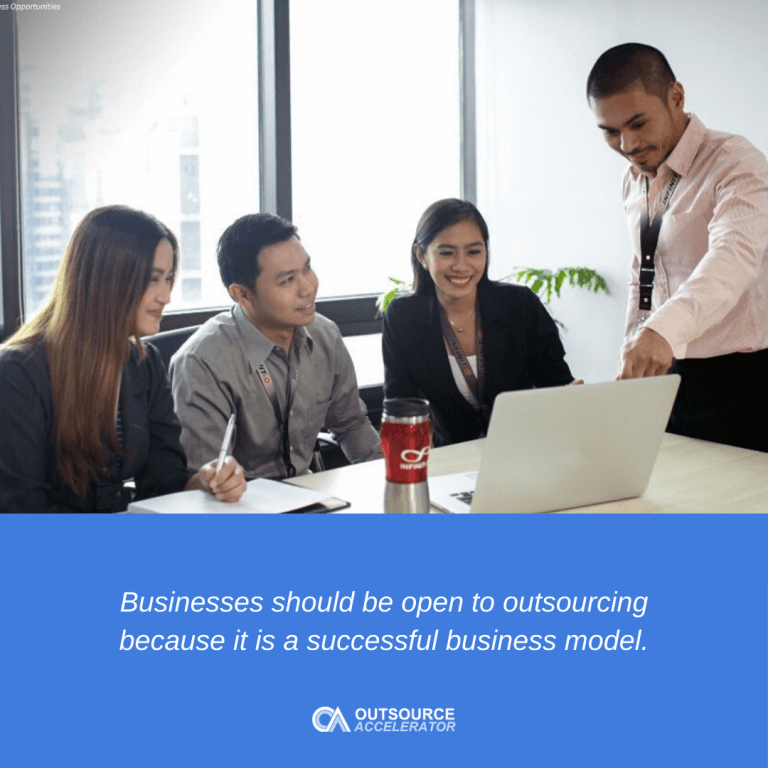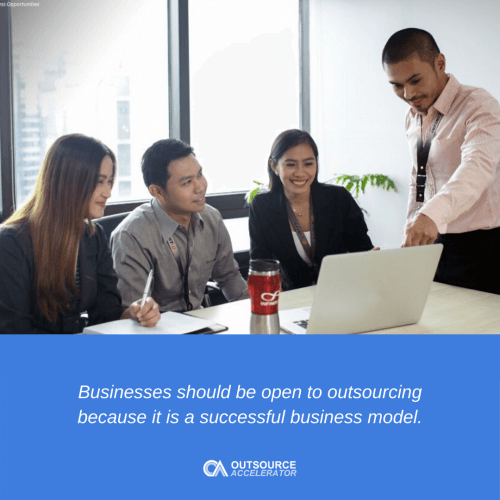 How Infinit-O ensures a successful outsourcing journey
At the end of the podcast, Michael offers three tips to ensure successful outsourcing. First, businesses should be open to outsourcing because it is a successful business model. In his observation, most of their clients who tried outsourcing before come back to outsource more of their services.
Second, businesses need to be specific in their objectives and the roles they want to outsource. Clear goals and objectives give their outsourced team the purpose of their roles. Nowadays outsourcing not just involves repetitive day-to-day tasks. It also includes complex roles that require expertise. 
Last, clients need to be open to partnerships and build their trust around their outsourcing company. Like any other partnerships, businesses should rely on their outsourcing company and trust them with their processes. When managed properly, they can drive the business to their success.
Listen to more podcast episodes here: