Discussing Outsourcing with Dheeraj Prasad of Nytro.ai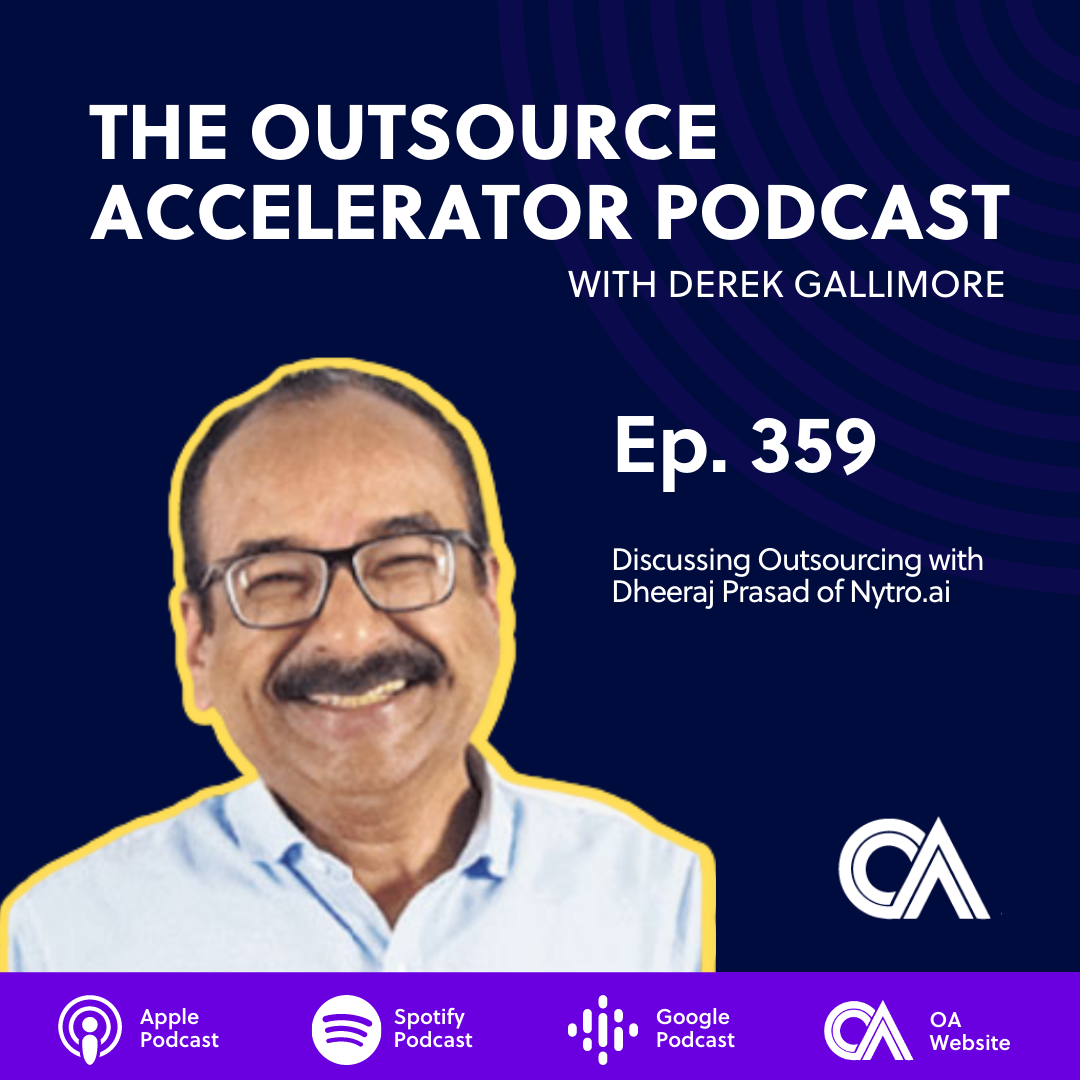 Nytro.ai
Derek Gallimore, the CEO of Outsource Accelerator, was invited to guest in The B2B Sales Insight Podcast hosted by Dheeraj Prasad, Executive Vice President at Nytro.ai.
In this episode, hear a quick introduction of Outsource Accelerator, Derek's view on outsourcing, and how technology has changed the landscape of the industry for decades.
In this episode, Outsource Accelerator CEO Derek Gallimore was invited to guest on The  B2B Sales Insights Podcast to talk more about outsourcing and the impact of technology in the industry. The show was hosted by Dheeraj Prasad, Executive Vice President of Nytro.ai.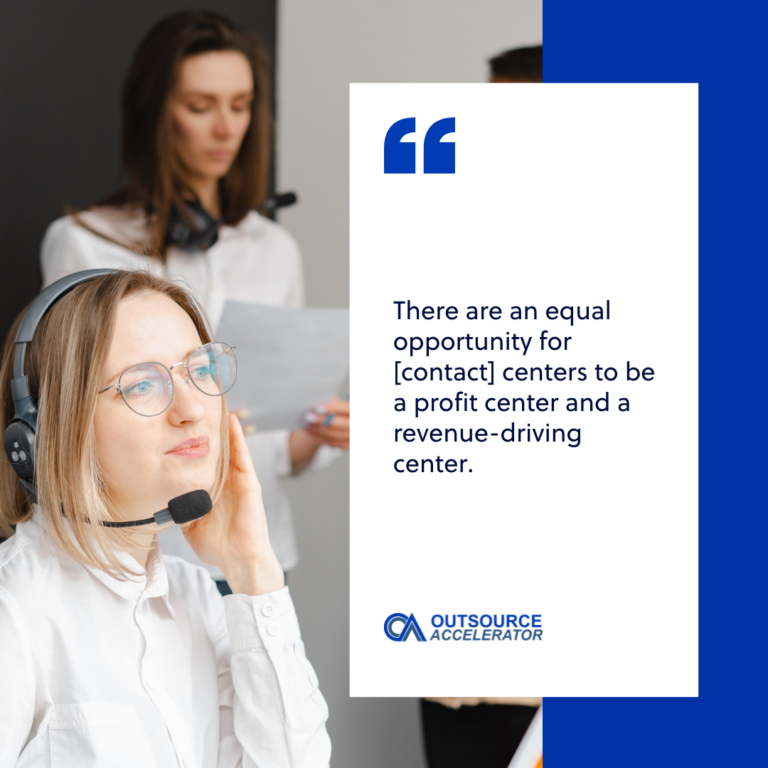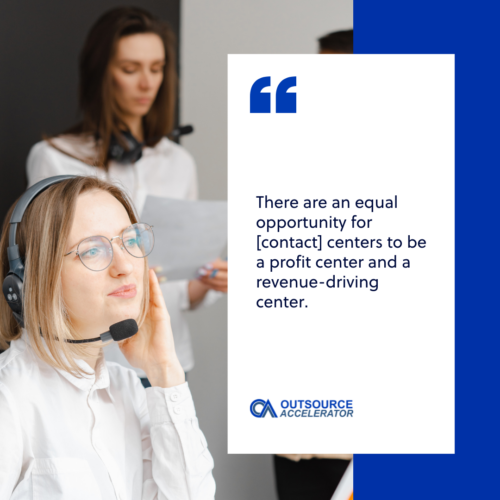 How Outsource Accelerator made its way to the industry
Being a globally-minded entrepreneur, Derek experienced living and working in several countries across the world. He realized the "incredible power of offshore staffing" with his last business prior to establishing OA. 
Upon moving to the Philippines, Derek personally observed outsourcing as an "incredible business tool for transformation" that not enough businesses knew at that time.
Outsource Accelerator, the TripAdvisor of the industry, is a marketplace that "represents outsourcing, offshore staffing, and remote organizations." 
It has a comprehensive directory of outsourcing suppliers on its website, has around 15,000 pages of content, hosts the Outsource Accelerator podcast, and has the largest industry newsletter covering the Philippine and global industries.
Outsourcing as partners for business transformation
Per Derek, cost and value bear different meanings, though "people [can] often confuse" them. 
Cost reduction is considered a "primary motivator" for offshore staffing, but not the sole benefit. For the past decades, the outsourcing industry has developed skills in specialized roles to provide "executive talent, incredible processes, and sophistication" for their clients.
Derek takes the example of China, now the seat of tech manufacturing outsourcing. The outsourcing conditions in the country are now better compared to 50 years ago. The scenario goes the same with the Philippines, which started as a seat for pure call center services.
How global talents align with customer and business needs
Even customer service outsourcing has expanded its complexity from carrying out simple tasks. 
Customer service nowadays relies on going "above and beyond " in helping customers with a potential of upselling new products and services. 
Derek recognizes that people spend money on a business if they are happy, satisfied, or interested in a product. This is why he sees this as "[an] equal opportunity for [call] centers to be a profit center and a revenue-driving center." 
Customers are considered the "most critical frontline" of a business. This makes the customer service representatives and other client-facing employees a crucial part of the operations. 
Any good thing or mistake made by the team will reflect on the company; worse when they "hear it on social media."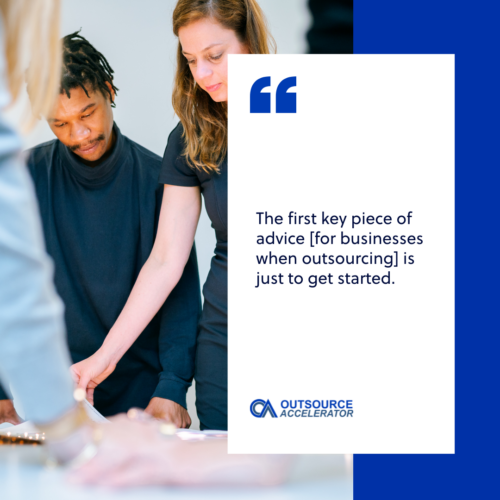 How technology changes the outsourcing landscape
Derek recognizes the use of automation and machine learning in optimizing processes. This can be "incredibly valuable tools" in a process the way McDonald's practices upselling and generating revenue from it.
However, the threat of AI wiping away jobs "is still a long way [to go]" which can take up to around 40 years more. For now, what should be on focus is its role on process optimization.
Derek Gallimore's advice on first-time outsourcing clients
Derek's key piece of advice to businesses looking to outsource is to "just get started." 
According to him, employment is no longer confined to a single geography with the existence of a global workforce. In addition, clients can enjoy up to 70% on staffing costs while providing quality service from its "30 years of executive experience in optimizing business process." 
In the end, "a blue ocean" is worth exploring for a business with globalized employment.
Check out Nytro.ai's website and reach out to Dheeraj Prasad through his LinkedIn profile.
Listen to more podcast episodes here: