Offshore staffing in the Philippines: Guide for entrepreneurs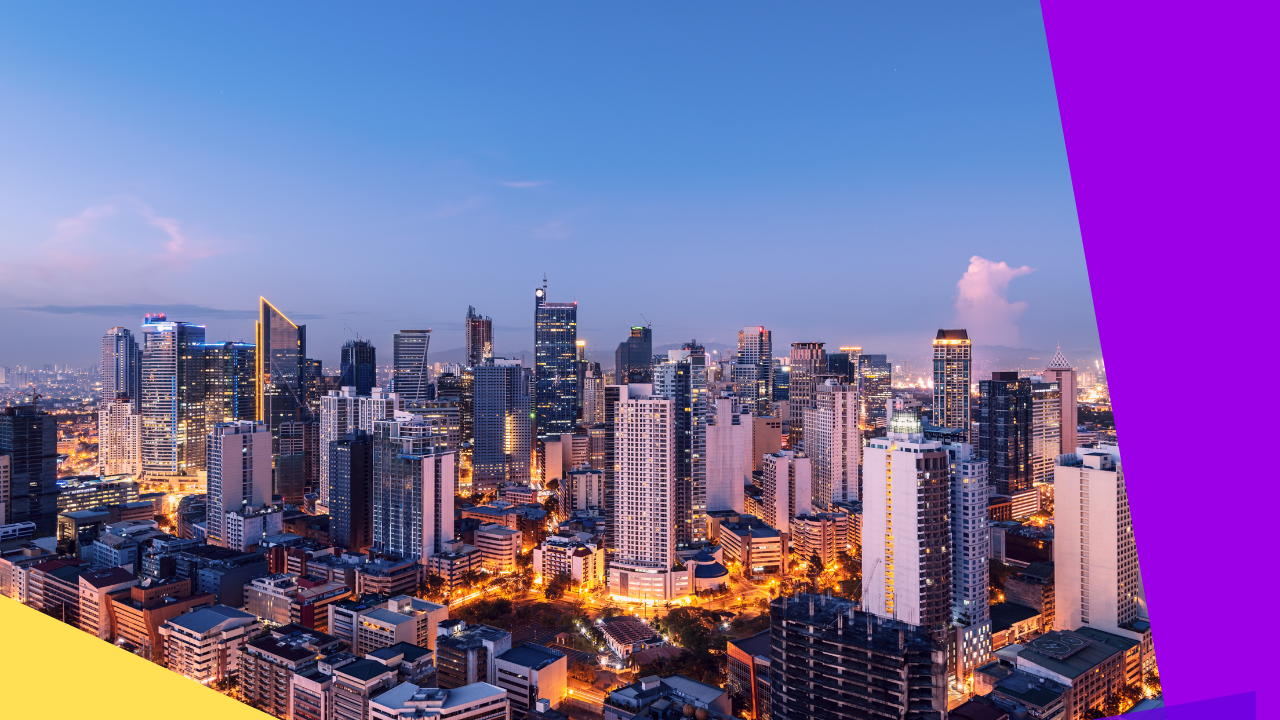 It's no surprise that offshore staffing is a prolific industry in the Philippines. With fresh graduates and career shifters looking for opportunities to flourish, the industry has never seen growth this exponential.
From its humble roots, the country's offshore staffing industry rose and thrived over the years. Business Process Outsourcing (BPO) agencies and offshoring firms took root in central business districts. Much to the workforce's delight, these companies opened their doors to the public, carving lucrative career paths for highly qualified local professionals.
That being said, the Philippines has been dubbed as the call center capital of the world. With the unprecedented increase of revenue that the industry has produced, the country's economy expanded. Despite the pandemic, the BPO sector's impact on the economy has been stronger than ever.
Along with the OFW remittances, the industry serves as the biggest contributor to the Philippine economy.
How big are the outsourcing and offshoring industries? 
If we're going by the numbers, database firm Statista.com reported that in 2019, the worldwide outsourcing market was worth a whopping US$92.5 billion. 
Due to the COVID-19 pandemic, businesses in almost every sector were severely affected – some were even left with no choice but to lay off employees and shut down their companies.
However, the outsourcing industry is living a different story. As a countercyclical sector, more companies are seeking to outsource their business functions to save on costs and get their businesses operational.
Outsourcing, especially offshore staffing, can help global companies leverage a world-class team of professionals at a cost-effective price. In addition, BPO providers offer scalable and flexible solutions, so clients are not stuck with year-long contracts and collaborations that don't seem to work.
As the world adapts to the "new normal" in the coming years, the outsourcing industry is projected to boom and get stronger than ever.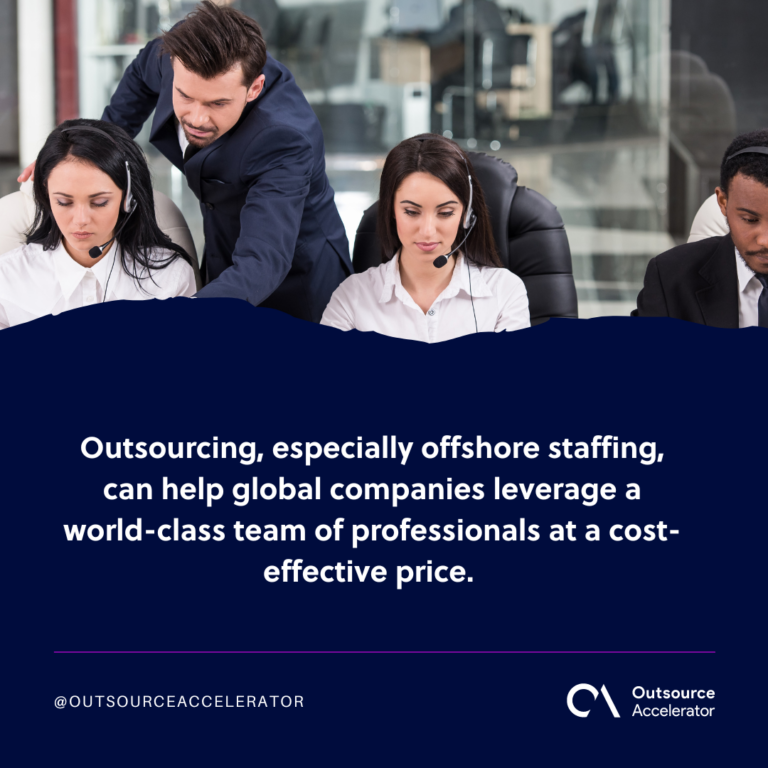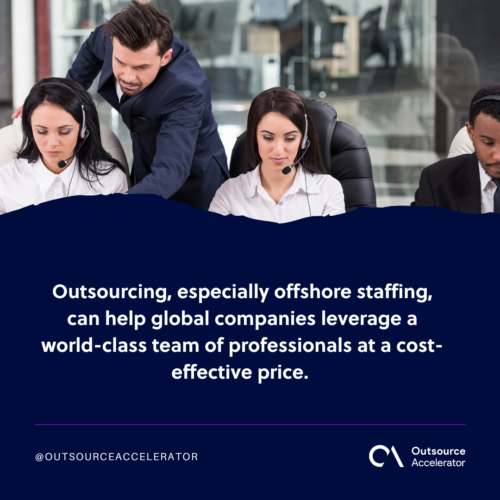 Philippines to remain the world's BPO capital 
The Philippines is a melting pot of cultures, backgrounds, and delightful differences. And like any other developing country, it provides an economical yet efficient alternative to direct hiring. 
It shouldn't come as news that numerous multinational BPO and offshore companies are flocking to the Southeast Asian archipelago. With its fluent English-speaking workforce and eager minds, Filipino workers stand out within the competitive outsourcing market.
Getting started with Philippine outsourcing
In the Philippines alone, the BPO industry accounted for over a million job and career opportunities for industry beginners and career shifters. It's safe to assume that outsourcing your services will not only help your company but others' businesses and livelihoods too.
In today's industry, there are several companies that offer BPO services—customer support, lead generation, back-office roles, sales, and more. From Europe to Asia, it's not hard to find a firm that provides the service you're looking for. 
Here's a quick guide on how to get started with outsourcing to the Philippines:
Know what you want
It's essential to know your goals, as well as expectations, especially when you're just starting to outsource. Before anything else, list all your staffing requirements, targets, expectations, budget, and other relevant information before talking to a BPO provider.
Take time to strategize and set your business goals. Once everything is in place, you can then book a consultation with an established BPO firm.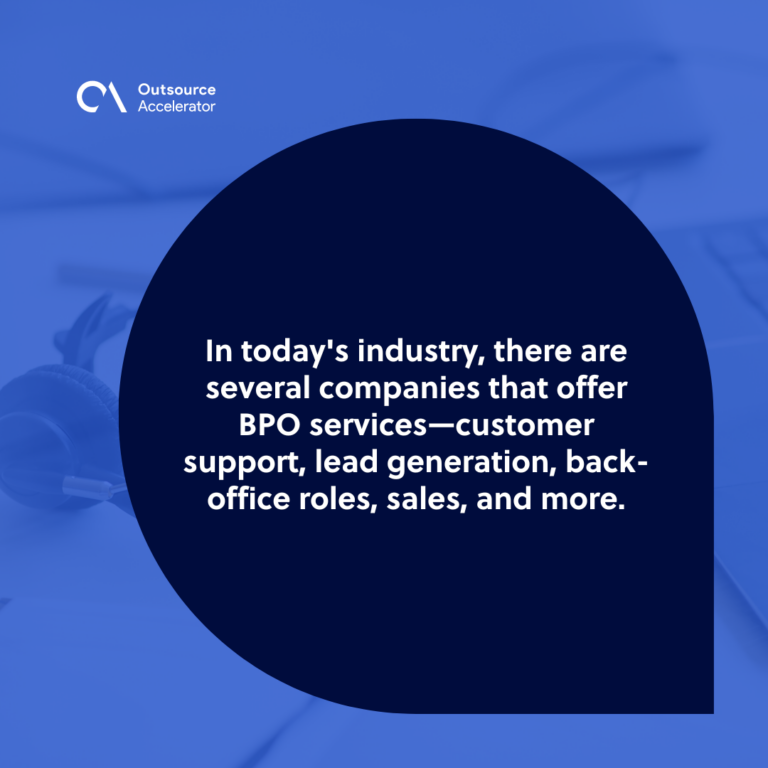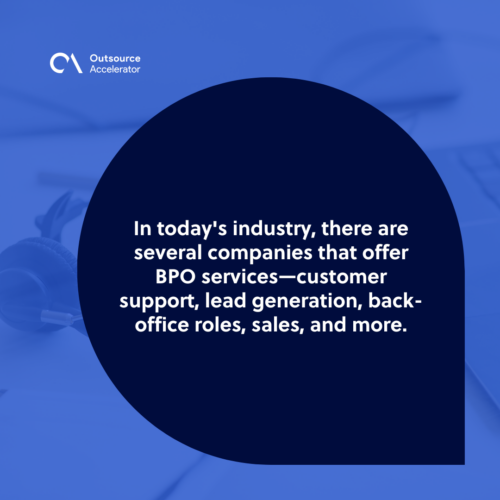 Find a trusted staffing provider
Once your goals, budget, and everything in between are laid out, it's time to find a trusted staffing provider. This partner should understand your business needs, so they can come up with a customized solution just for you.
In the professional world, having impeccable communication skills is crucial. This plays right into closing deals, talking with major business players, and more. When trying to acquire a trusted service provider, keep a clear channel of communication between the two parties. When talking about your short and long-term goals with your chosen BPO partner, make sure to keep the big picture in mind. Make your requirements and goals attainable in the right time frame.
Once the ball is rolling and you find a trusted partner, outsourcing is easy. Things will fall in like puzzle pieces and it will go according to plan. 
Collaborate and communicate
Through offshore staffing, you can be as involved in the hiring process and staff supervision as you want. To ensure a productive partnership, maintain open communication. Your BPO provider will also hold their end of the bargain by being transparent, flexible, and adaptable.
Outsourcing statistics to look out for
Since the late '80s, outsourcing and offshoring have been growing exponentially. It's not a surprise that it has been such an integral part of businesses and companies spanning different industries.
According to Fortunly, "More than 93% of organizations are considering or have already adopted cloud services to improve outsourcing." This staggering statistic came into life as more and more companies choose to outsource their services to third parties and external providers.
Like any other senior experts out there, executives and leaders will still come forth and find practices that are cost-effective and will bring out the best in their respective businesses in the long run.
Long-standing offshore companies like MVP Asia Pacific help other organizations reach their full potential by integrating offshored teams to each department. With tailored services and well-established processes, offshore outsourcing has never been this easy.