Definition
What is Workforce Management?
Workforce Management (WFM) is a method of strategically maximizing staff efficiency to ensure that all resources are in the proper position at the right time. Workforce management also enhances the quality, performance, and competitiveness of call center employees.
Organizations are now using workforce management systems and tools to improve operational efficiency in a systematic way. It involves human resource management, performance, training management, preparation, data gathering, procurement, budgeting and planning, scheduling, and research.
Besides job morale and preparation, workforce management also emphasizes how businesses can engage with workers. A good workforce management approach includes online preparation and supervisor-based coaching. It ensures that staff is up to speed with the expertise for their jobs.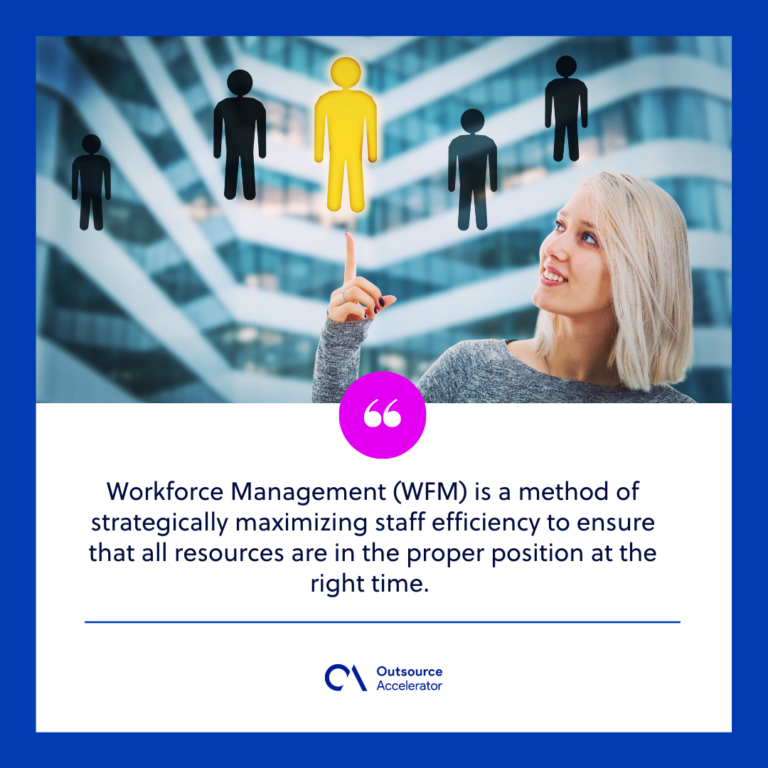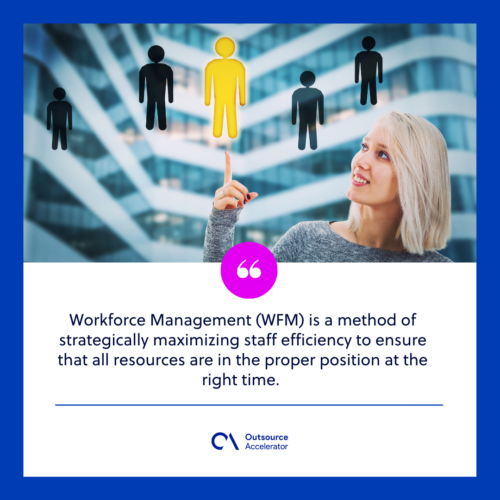 Importance of Workforce Management
Workforce management focuses not only on employee performance and scheduling but also on how businesses should invest in their workers. Workforce management is also critical to the company management. It allows a company to guarantee that they have adequate employees available to support their clients and if their employees have the expertise and skills to do so. Workforce management helps monitor the day-to-day success of workers and easily recognizes opportunities for change.
Various BPO firms in the Philippines provide solid WFM strategies that involve online training and expert outsourcing advisory to ensure employees are up to date on the latest skills for their job. With the help of Outsource Accelerator, you can request three free quotes from trusted offshore staffing providers in the country.