Definition
What is human resources?
People are considered a crucial asset to any company. The human resources team is responsible for transitioning companies and organizations into a more people-involved and developmental association.
The HR trains and develop employees according to company values and goals. Employees make the company grow. The company, in return, develop these employees better individuals in their chosen fields.
It is vital for employees to be motivated and be placed in a healthy environment. However, the human resources department is also involved in dealing with an employee's disciplinary action as needed.
Every company or organization has its own house rules and policies that employees are supposed to abide and follow.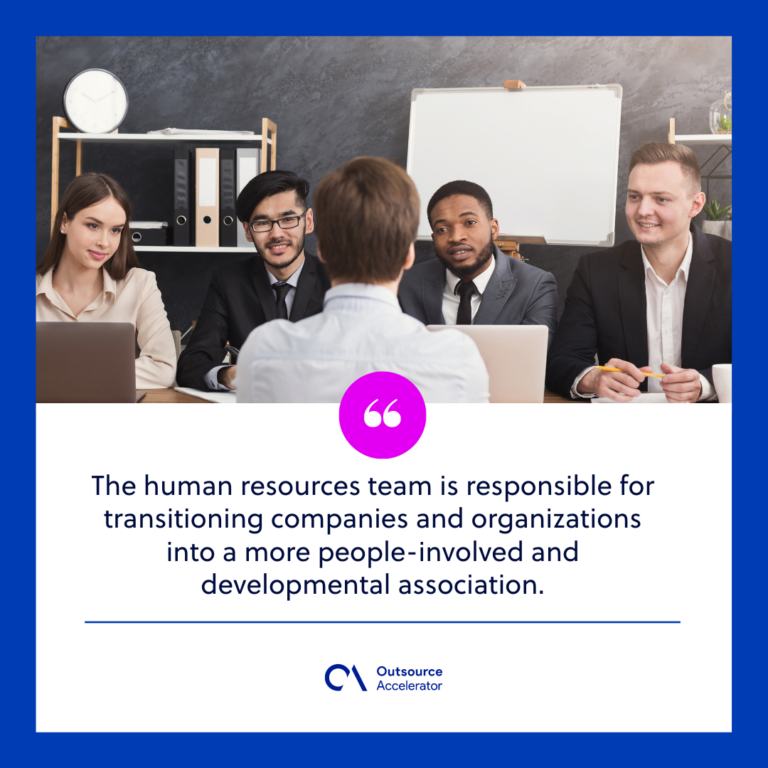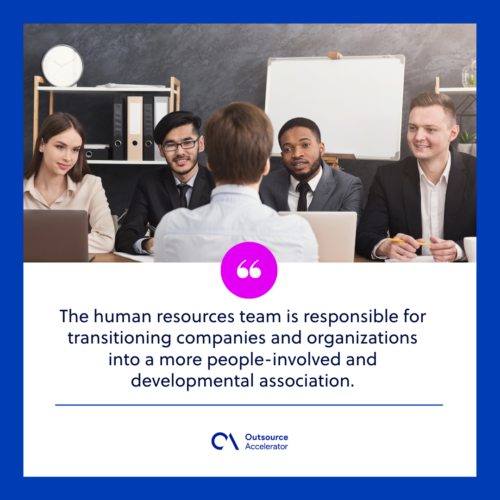 Outsourcing human resources
The HR workforce's goal is to recruit people who have the right qualifications that are specific to the job description. They should not compromise the company's standards and must evaluate them thoroughly.
HR is an essential part of a business, and it is their responsibility to equip the business with an efficient and productive workforce.
Outsource Accelerator is the most trusted source for independent information & advisory for Business Process Outsourcing (BPO). We have over 3,000 articles, 200+ podcast episodes, and a comprehensive directory with 700+ BPOs… all designed to make it easier for clients to learn about, and engage with outsourcing human resources.