Definition
Full-time employee definition
A full-time employee (FTE) is used to describe someone who is exclusively employed by a company. This employee may work for forty hours a week or more, which could be equivalent to day-time business hours. 
A full-time employee (FTE) is also privileged with statutory benefits that are provided by the employer.
The Philippines is one of the countries where the BPO industry flourished greatly. It has since opened many job opportunities for the people, employing about 1 million alone within the outsourcing industry. 
In the outsourcing industry, a full-time employee can have varying working shifts to accommodate the clients' timezone.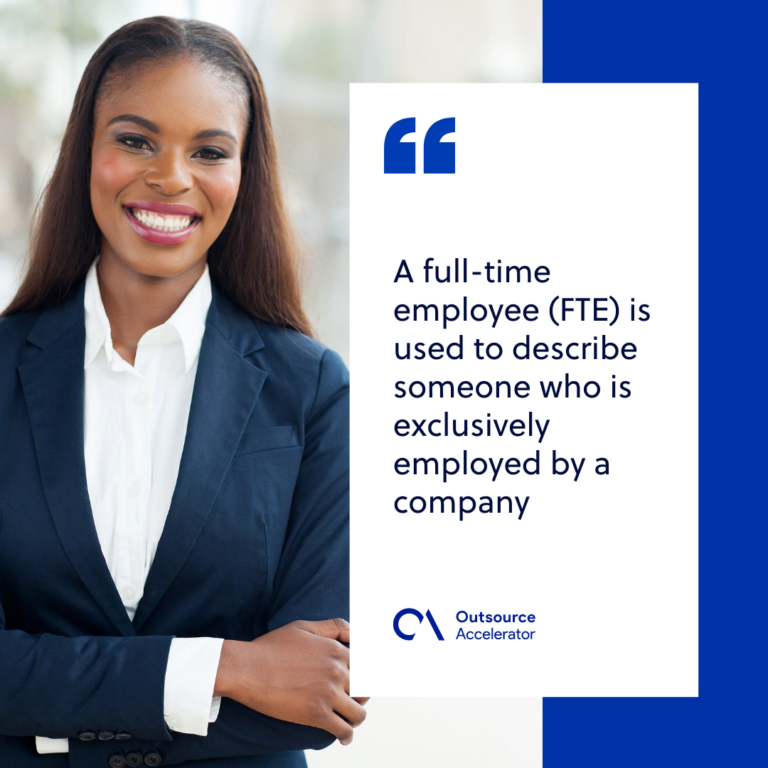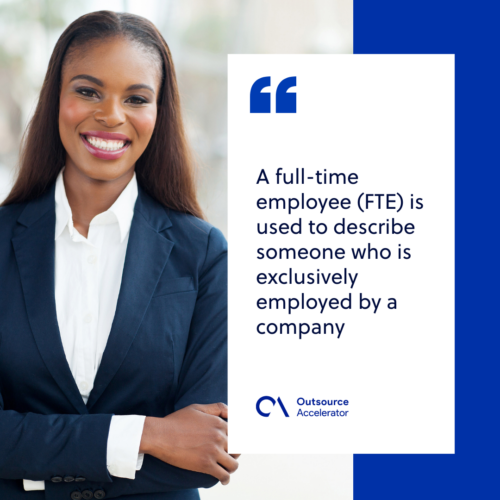 Importance of designating FTE status
Distinguishing employees between "full-time" and "part-time" is important because part-time staffers typically do not receive the following:
Paid time off for holidays or vacations

Employee benefits 

Employer retirement plans.
Designating full-time and part-time status to your staff can also affect whether your workers are considered as salaried or hourly, and exempt from taxes or not. This can also determine how you pay your workers for their overtime shifts. 
This is why it's crucial to understand the difference——and how many hours part-time and full-time employees typically work—before hiring employees at your small business. 
However, as a business owner, you have to be careful not to discriminate by making some workers in similar jobs part-time while others in the same job are full-time. 
Denying benefits to part-time employees who work in the same range and hours as your full-time staff can have consequences depending on your local laws.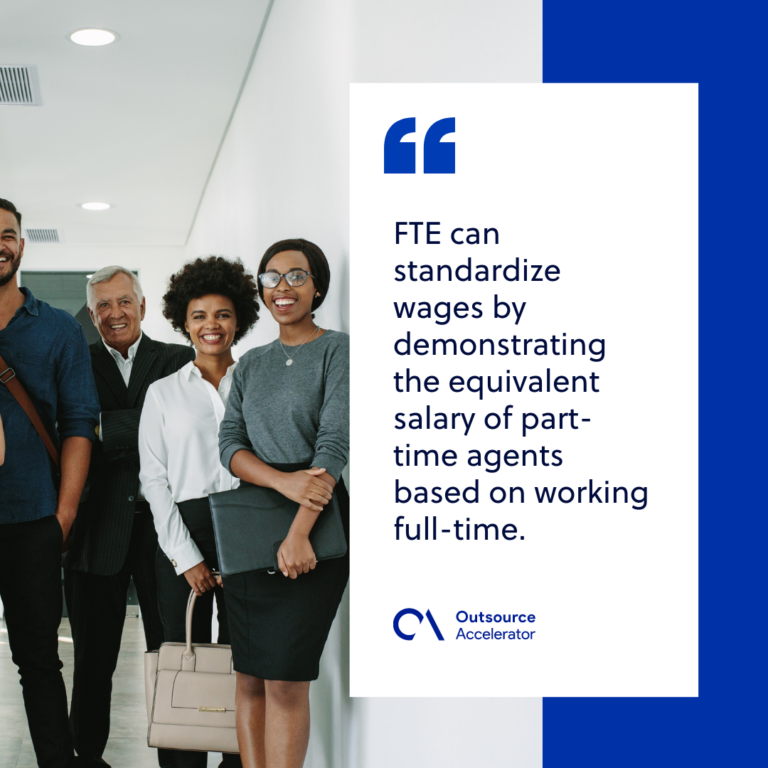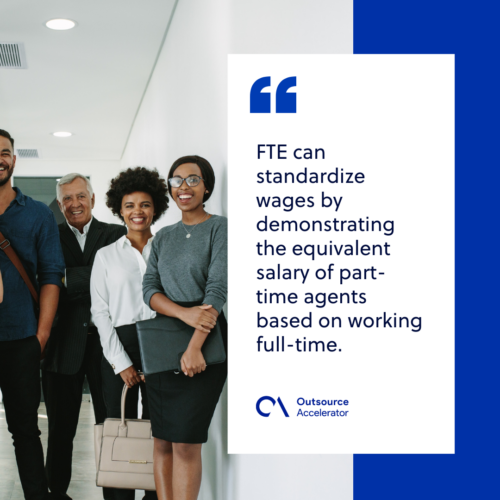 Outsourcing full-time
Outsource Accelerator provides you access to great full-time dedicated remote staff that you can outsource from the Philippines starting from $6 per hour, where you can save up to 70% on staffing costs. 
We have over 5,000 articles, 350+ podcast episodes, and a comprehensive directory with 2500 BPOs… all designed to make it easier for clients to learn about, and engage with outsourcing.