Voice Response Unit (VRU)
Definition
What is the Voice Response Unit (VRU)?
The Voice Response Unit or VRU is an automatic telephone answering device composed of hardware and software that enables a caller to navigate across a set of pre-recorded messages.
When call centers started to transition to digital in the late 1990s, businesses began investing in computer telephony integration (CTI) with VRU systems.
Today, many call center companies use voice response units to handle the front end of inbound calls. VRUs usually play recorded greetings to callers and then present them with menu options. Interactive voice response (IVR) is another term for VRU.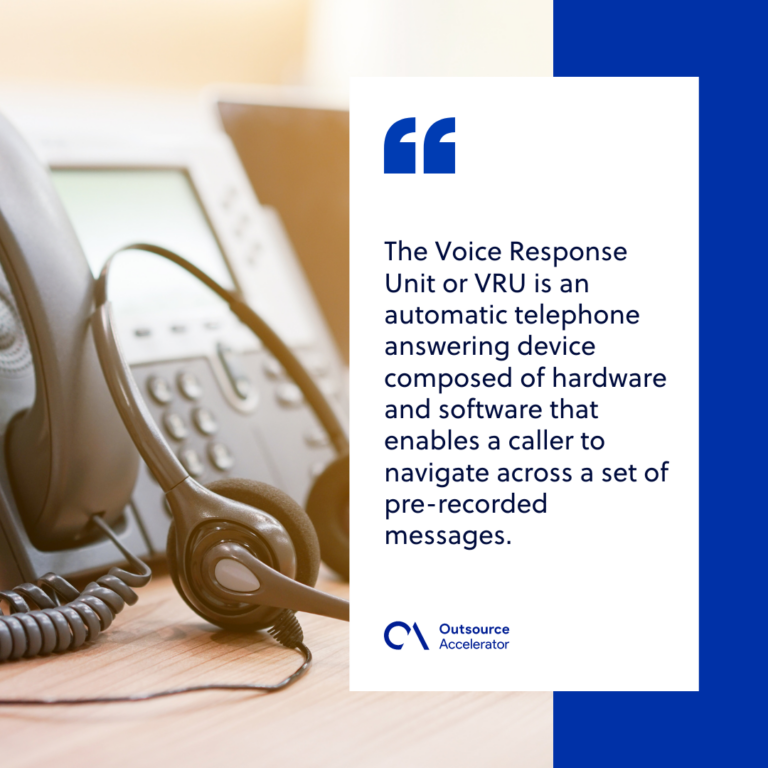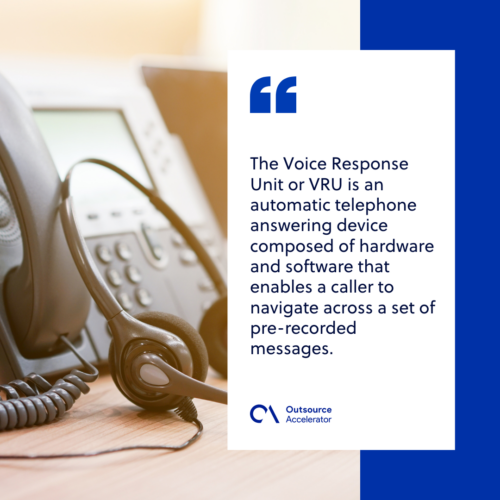 Importance of voice response unit (VRU)
Voice Response Units help consumers communicate with the company's host device using a keypad or voice recognition, through which services can be accessed via its interface. 
VRU systems may respond to additional direct users with pre-recorded or dynamically produced audio including how to proceed.
Voice response units can maximize customer service and increase operational performance. In addition, VRU systems can be used for smartphone transactions, banking transfers, services, shopping orders, utilities, travel details, and weather conditions. 
A correctly deployed voice response unit could be a key asset that helps both consumers and call centers.
Benefits of a voice response unit
Here are some benefits you can expect when using a VRU.
Cost savings
The voice response unit is one of the most considered useful for every business. You can save money on recruiting agents to handle minimal inquiries and routing incoming calls through using VRU to offer some customer service aspects and provide automatic call distributors (ACD).
Consistency and professionalism
Businesses can ensure a high degree of consistency and professionalism by incorporating voice response units into your system throughout the process. 
Customers will receive messaging and the tone you wish to engage every time they call if you have pre-recorded messages placed on your system.
Excellent customer service experience
Customers are put on hold while waiting for agents to answer the call. By answering calls immediately, voice response units can help relieve your consumers' frustration. 
Even if there is a high call volume and a long wait for a live agent, your VRU may enhance customer service and reduce staff anxiety by informing callers of projected wait times or providing a callback.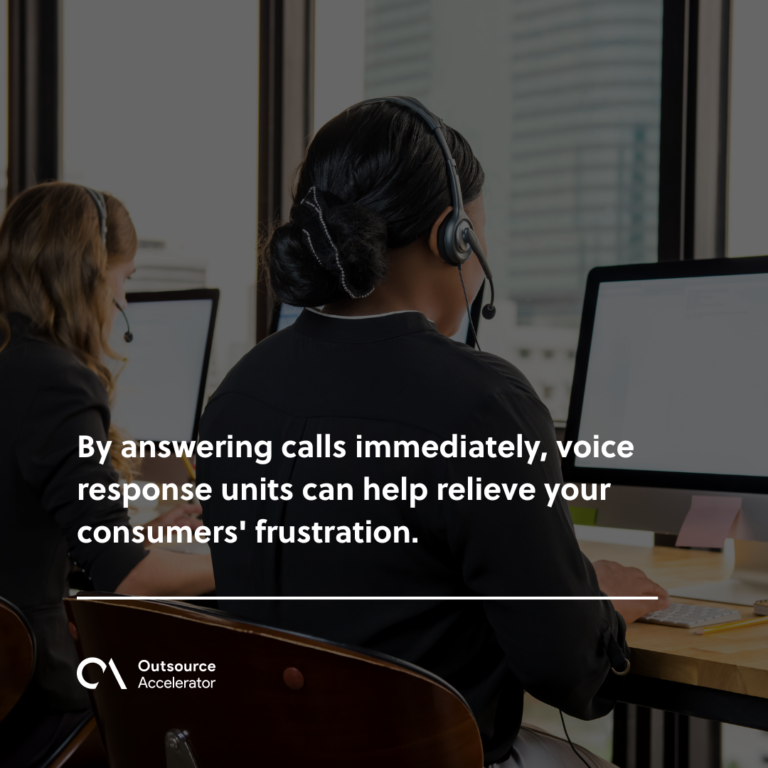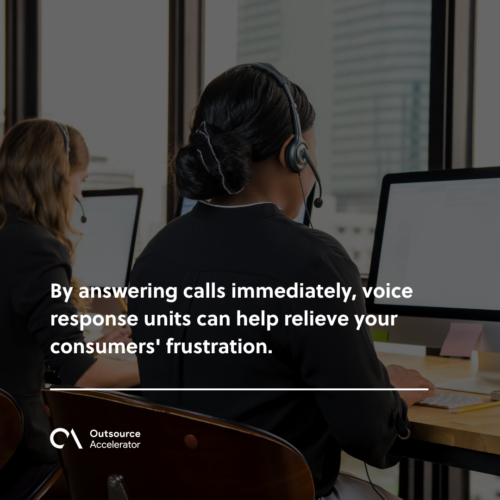 Personalized customer service 
Many customers increasingly prefer the convenience of self-service in every brand they go to. Voice response devices can help consumers with basic or common questions by immediately answering them or directing them to the appropriate agent. 
Further, you can set your VRU system to identify and welcome such individuals by name. 
Data and information gathering
You can use your voice response units to collect data and information from callers if it does not breach any data regulations. This can help with future marketing and segmentation of your client base. 
Further, voice response units help identify common reasons for calls, allowing you to allocate more resources to that area if necessary.