Automatic Call Distributor
Definition
What is an Automatic Call Distributor?
The Automatic Call Distributor (ACD) is a system widely used in the telecommunications industry. Automatic call distributor systems are beneficial in any office that manages large volumes of inbound calls. The routing strategy is a rule-based series of instructions that informs the ACD how the machine handles the calls.
The ACD system handles calls based on the number called and the related handling instructions database. Businesses providing service support use automated call providers to verify callers, make outgoing calls, forward calls to the right person, allow callers to log communications, collect utilization data, balance the use of telephone lines and provide different services.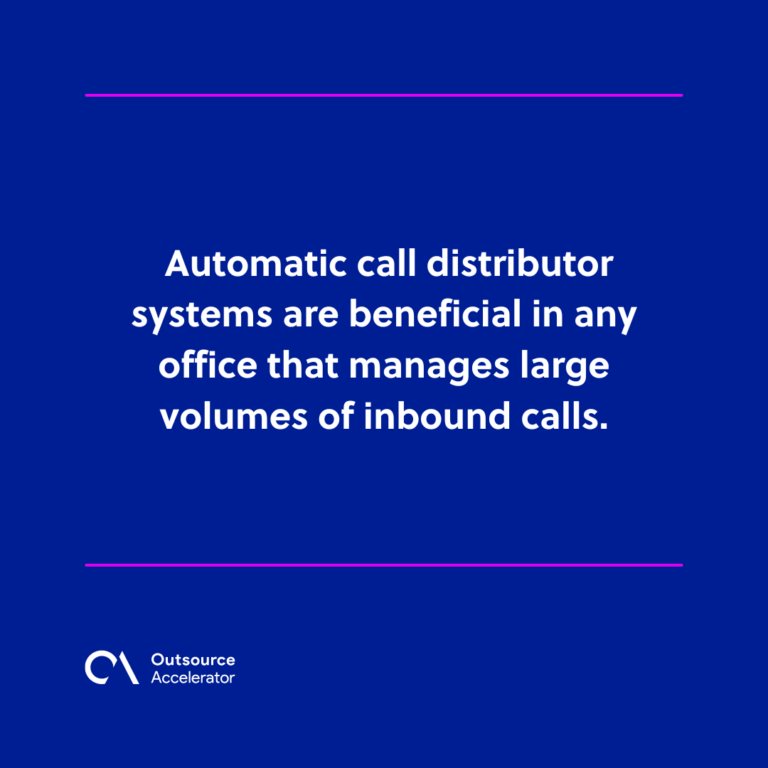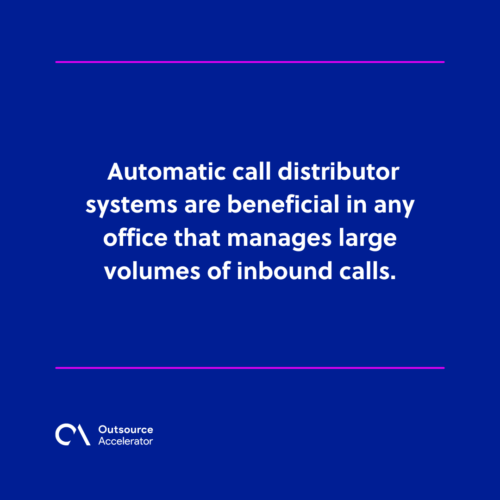 Why is automatic call distributor important?
The primary function of an automated call distributor is to direct incoming calls to contact center agents. The ACD system is created to accommodate common computer devices. Great features for remote routing applications include computer-telephony integration. This can increase the performance of call center agents by matching incoming calls with important PC data.
The automatic call distributor system uses a rule-based routing technique, based on a series of instructions that determine how inbound calls are managed and guided. Matching and routing thousands of calls to the right agent is a daunting job and is frequently performed in combination with an interactive voice response (IVR) device to help define customer needs.