Definition
What is a VoIP call center?
Voice over IP (VoIP) is a collection of technologies and methods for delivering voice and multimedia communications over the internet. It accomplishes this by transforming sounds into binary data, transmitting via the internet to their intended destination.
Call centers can employ VoIP as their primary voice service. It benefits from an integrated voice and data backbone because it uses the same network as data. It also allows for an at-home agent model since it can be utilized from almost anywhere.
Users can make VoIP calls using one of these three methods:
Softphone requires a computer and a headset, with no need for a desk phone

VoIP phones, which are handsets mainly built to use VoIP service

Analog phone with a VoIP adapter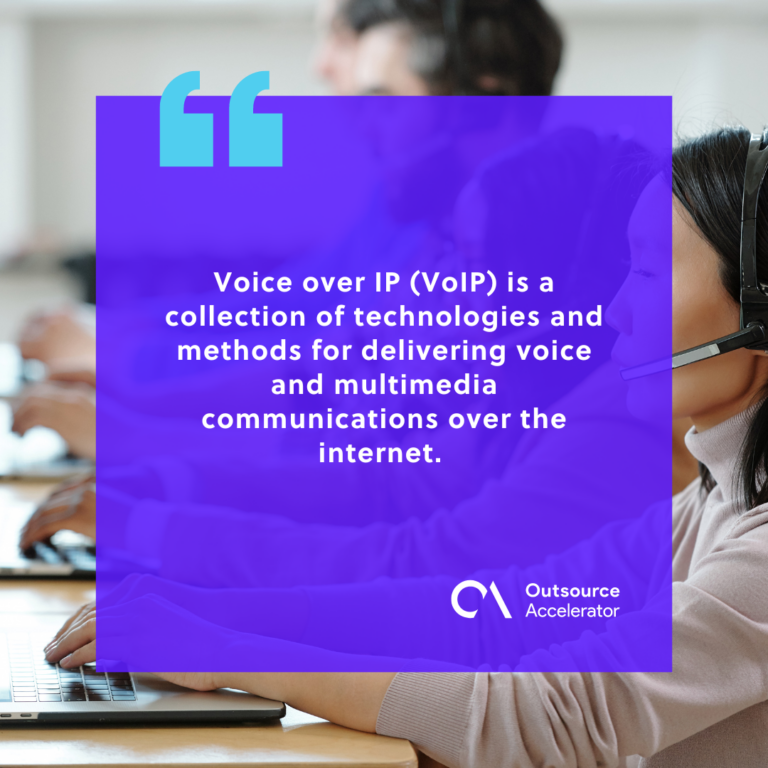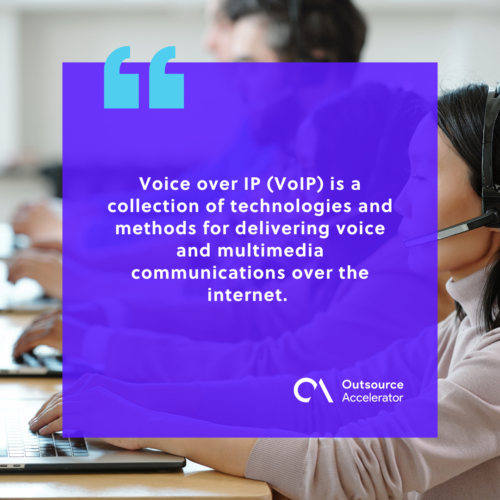 The importance of VoIP call center
VoIP call centers incorporate complex services such as call monitoring, virtual assistants, and hold music in even the most basic pricing levels. Most of these functions can assist you to enhance your brand identity, while others simplify the customer service process – making your workers' work easy and increasing overall employee performance.
VoIP call centers are viewed as a modern upgrade to old landlines. Call centers worldwide employ them to improve the efficiency of their operations.