Computer-Telephony Integration (CTI)
Definition
What is Computer-Telephony Integration?
Computer-Telephony Integration or CTI is a platform that allows electronic systems to communicate with phones and other means of communication. Email, live chat, fax, and text messaging are the usual CTI platforms that people use. Many call center companies utilize call center tools with CTI functionality. CTI helps these call centers achieve a strategic advantage in their business by allowing them to take a more informed approach to communicate with their telemarketers.
The right CTI system would help the agents to save time and effort during each call phase. As a result, they will be able to keep calls, queue them, and connect using the same interface in which they manage calls.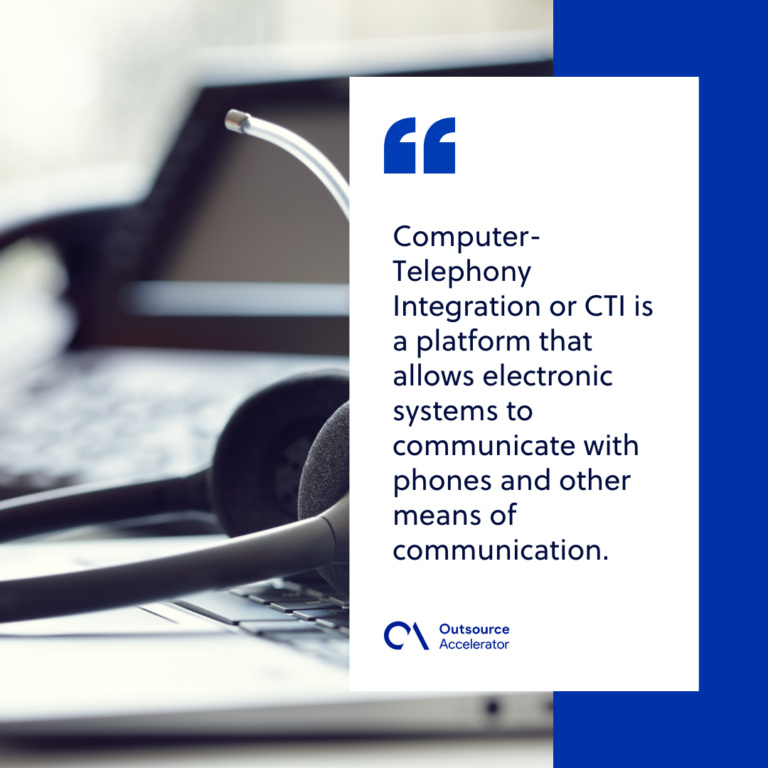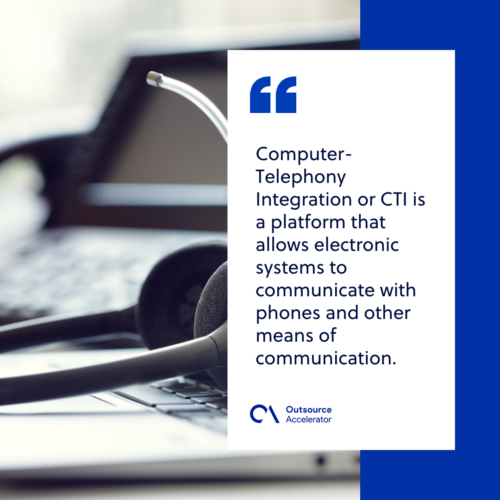 Advantages of using computer-telephony integration
Computer telephony integration can offer more than adding telephone controls to the call center agent's interface. CTI also offers capabilities that are at the core of operating an accessible and productive call center.
Here are some of the benefits of Computer Telephony Integration:
Easily authenticate the caller.

CTI aims to verify the caller by matching the contact information they called to the records in the company's database and advanced business software.

Enhanced reporting.

CTI increases the efficiency of reports by allowing telephone data and the inclusion of data from software systems.

Call tracking. Lastly, Computer Telephony Integration (CTI) allows managers to monitor call activities. For instance, they use CTIs respond to live calls so that they can provide support when necessary.