Calls Transferred in Percent
Definition
What are calls transferred in percent?
The calls transferred in percent or call transfer rate (CTR) is the percentage of total calls which was transferred from one agent to another agent or service. The transition may be at the caller's order, a transfer from a senior agent, or to complete a process with a team of specialists.
The calls transferred in percent assess the efficiency in which callers are directed to the appropriate agent, and also the agents' ability to address caller issues. A high value means that representatives can't address callers' questions or concerns. It can result in long handling times and low customer satisfaction.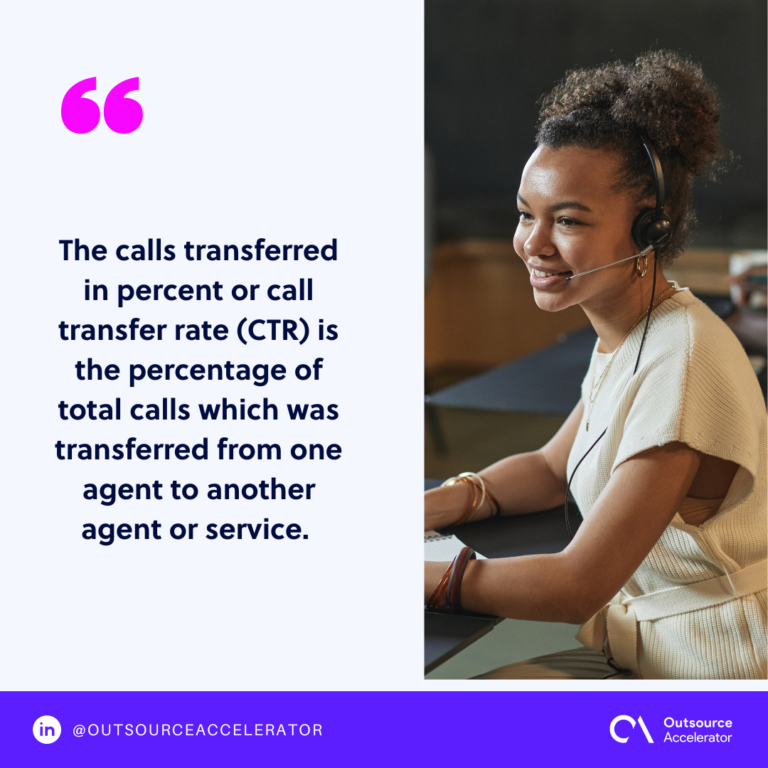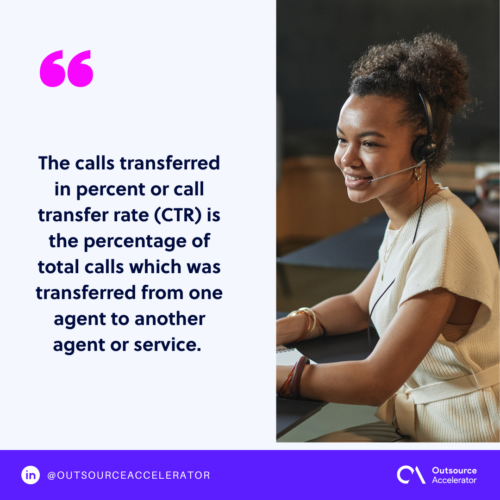 How to reduce the calls transferred in percent
Calls are often transferred to more experienced call center agents by inexperienced agents. Many call center companies counter this with skills-based call routing, in which only the most basic and common queries are routed to newly hired agents. The experienced agents will handle the more difficult queries and situations.
You may begin reducing call transfers by ensuring that your agents are informed about your product. Training courses, refresher drills, and mentorship services are easy ways to do this. 
Agent instruction and call scripting solutions focused on Natural Language Understanding are also used in modern call center companies to integrate and better prepare agents more efficiently. The most successful way to reduce call transfers is to improve your call routing.