Definition
What are outbound call types?
Outbound contact center systems include operators initiating and making calls to customers on behalf of their clients. These outbound call forms assist businesses in obtaining a full understanding of the reception of their goods and services in the market, which aids in the administration of online images through efforts of digital marketing.
Outbound calls are made for telemarketing, surveys, and verification for goods and services provided by customers, using manual operations of executives as well as technical applications of AI-based facilities such as chatbot and predictive dialer. It is one of the most essential services that most BPO outsourcing firms have.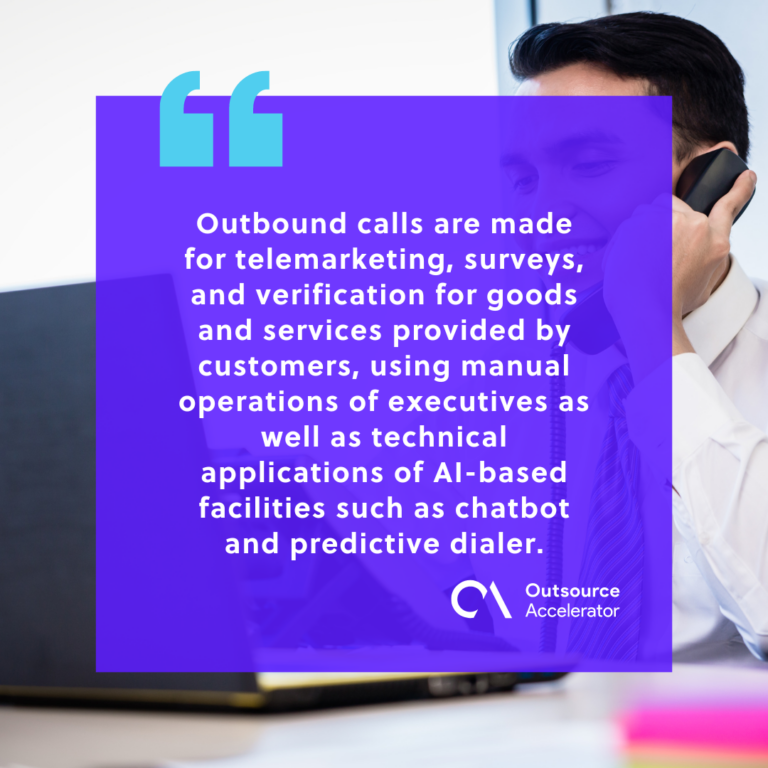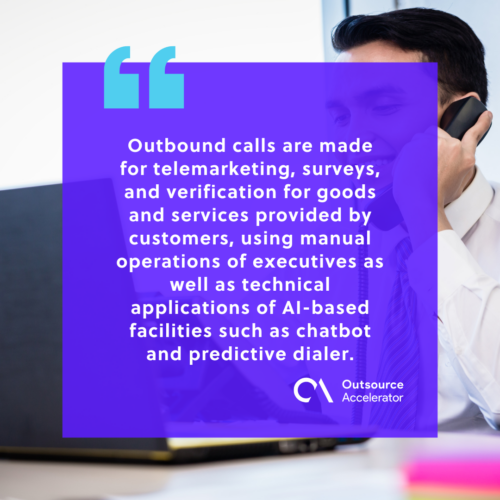 Importance of outbound call types:
Outbound call centers may either allow outbound calls or may mix outbound and inbound calling. An outbound call begins with a sales or service agent dialing a different party's phone number, such as a prospect or client.
Companies use outbound call centers for different reasons, regardless of the type of company. Here are the different purposes of outbound call types:
Calls to customer support

Marketing Research Fundraiser for a non-profit or charity

Communication list maintenance

Customer alerts are distributed as a result of surveys.

Obtaining details from other firms

Follow-up after the transaction

Telemarketing sales cold calls