Interactive Voice Response (IVR)
Definition
Interactive voice response meaning
Interactive Voice Response (IVR) is a programmed telephone technology set to interact with callers. It has automated features that can reroute callers to the exact recipients. 
It is also capable of receiving touch-based or touch-tone keypad selection as well as voice command that enables the speaker to voice out any commands that can prompt the Interactive Voice Response or (IVR) to respond such as callback, fax tone, voice mail, and any other methods of contacting. 
Interactive Voice Response (IVR) is integrated with a database that allows callers to have access to the system and is efficient for the callers to choose menus without bothering an actual receptionist.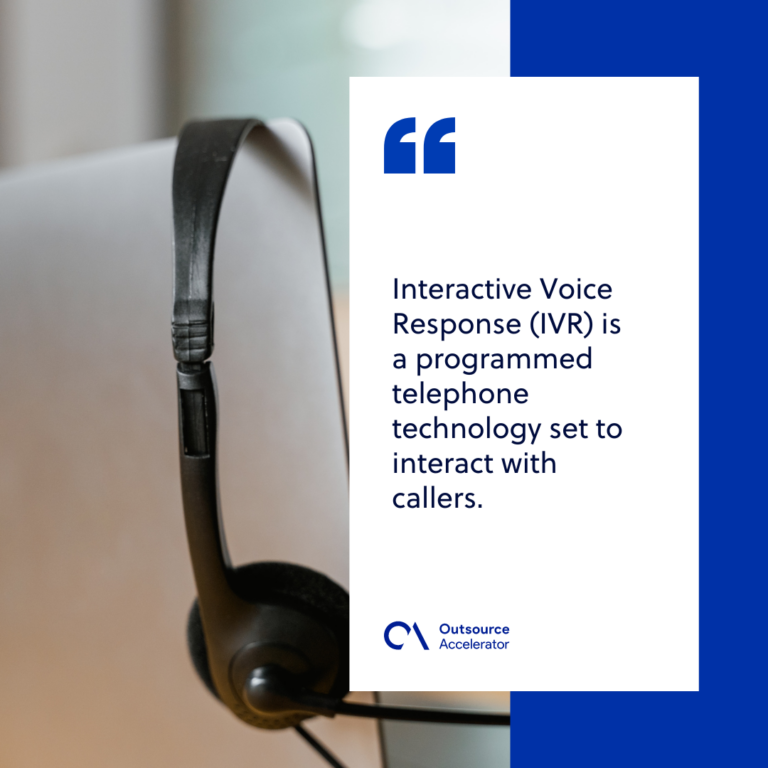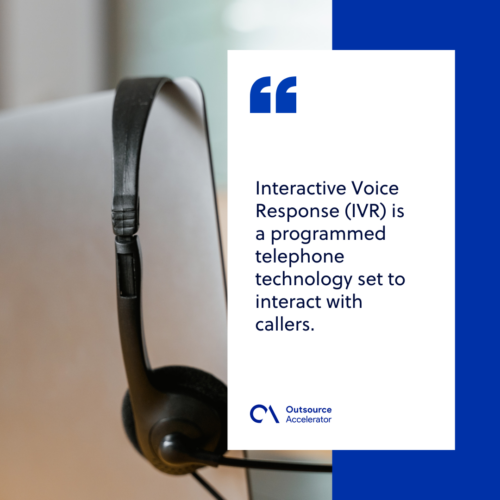 How do IVRs process calls?
IVRs are utilized by call centers to route the calls on specific departments that are chosen by the caller such as the technical team, billing departments, or simply a human operator.
To attract the customer's attention, IVRs are also used to give business information like the latest promos and updates or give reminders or instructions — such as telling the caller that the system will record the call.
Additionally, IVRs are applied to the whole operation of a contact center to allow self-service options to callers. It offers solutions to simple customer queries that can be easily solved. This enables agents to focus on more complex issues.
Some processes that IVRs can now do are the following:
Look up basic information 

Access the caller's account

Inquire about account balance

Set PIN numbers or change passwords

Fill up forms and surveys

Make small payments or transfer funds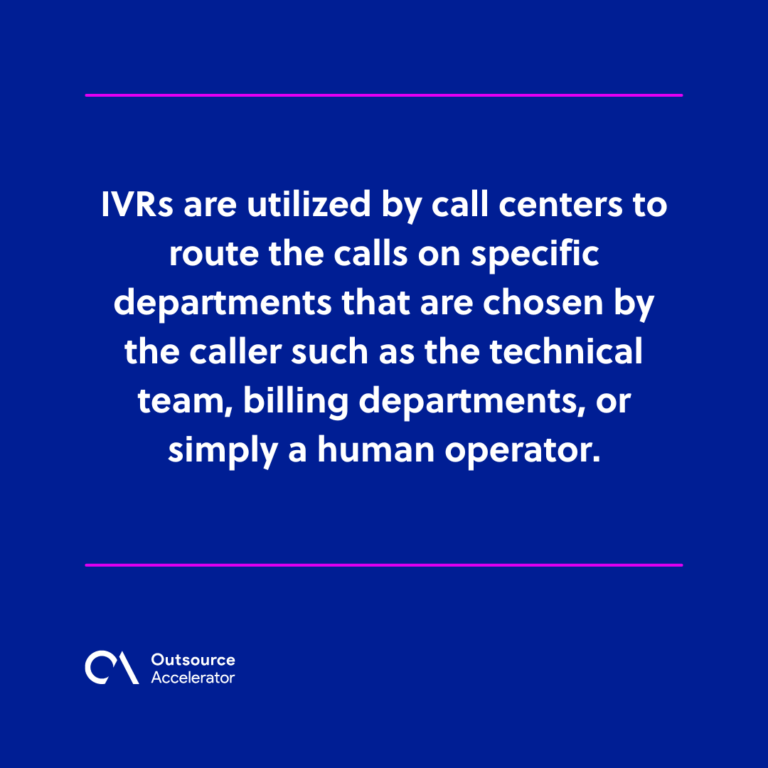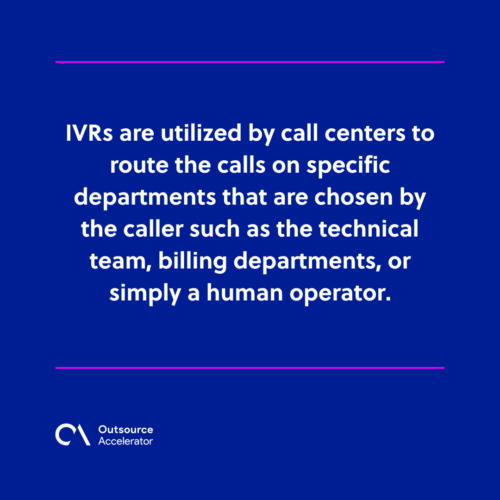 IVR call center
Having an Interactive Voice Response (IVR) in an organization can make things easier. One thing to consider is the time-efficiency, wherein an organization can save up a lot of time without rerouting callers to any inappropriate recipients. 
Few selections are available for the caller to choose from, which will also avoid confusion in both parties – it results in a faster transaction. A time-efficient system that can help an organization be productive and effective.
Harnessing the power of technology gives businesses more leverage in their industry. Getting the most advantages of having an Interactive Voice Response (IVR) is part of proven solutions for your business.
Gaining access to modern A-grade facilities can be utilized for the betterment of your business' ongoing and future ventures.
Outsource Accelerator specializes in helping small & medium-sized enterprises (SMEs), with 2-500 employees, typically based in the high-cost English-speaking world. We are the experts in transforming these businesses with outsourcing.