What are the accounts that BPO companies have in the Philippines?
Last updated: September 12, 2019
What are the Accounts that BPO Companies have in the Philippines?
Considering all the reasons that were mentioned, here is a list of the type of accounts of what companies are outsourcing in the country:
For inbound calls:
• Banking and finance accounts
Banking and finance companies are companies that outsource IT services in the Philippines. Inquiries and complaints are dealt with immediately without disrupting the company's daily operations.
• Products and services
Companies that choose to outsource in the Philippines also let the outsourcing companies handle their customer hotlines. Customer Service Representatives (CSRs) usually take orders from customers over the phone.
Order taking can take time and a lot of patience. The whole interaction depends on the rapport between the CSR and the customer.
• Technical support
When you are in the field of technical support, you will ask the questions to identify the problem. You will also need to give instructions to resolve the issues.
Seeing that Filipinos have a good command of the English language, this means lesser chances of miscommunication. Most of the time, the customers want help and advice regarding certain products. This Is why technical support accounts are also one of the most commonly outsourced accounts in the Philippines.
• After sales
After sales is the communication between the company and the customer after the initial acquisition or purchase of a product or service.
• Administrative coordinator
An Administrative Coordinator is someone who will maintain a systematic and harmonious flow of offshore operations. The position will require supervisory and managerial capabilities. It also requires excellent communications skills since the position bridges the gap between the employer and employees.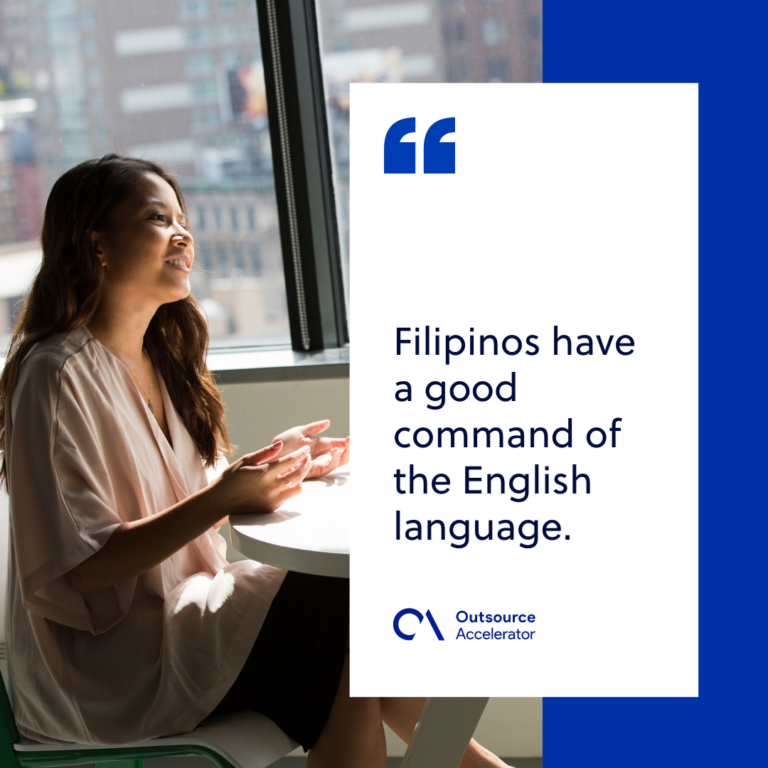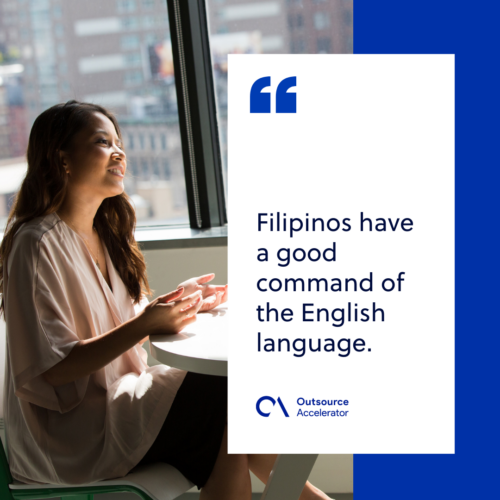 For outbound calls after sales:
• Lead generation
This is when you convert someone to be a prospective client. A person who is already interested in your products and services is a Lead. Lead generation then is the act of making ways to attract someone to become a lead.
• Sales calls
Businesses do strategic marketing to invoke excitement that will eventually lead to sales. One of these strategies is to make a sales call. This is when you set a face-to-face meeting with a prospective customer. This get-together is designed to generate sales eventually.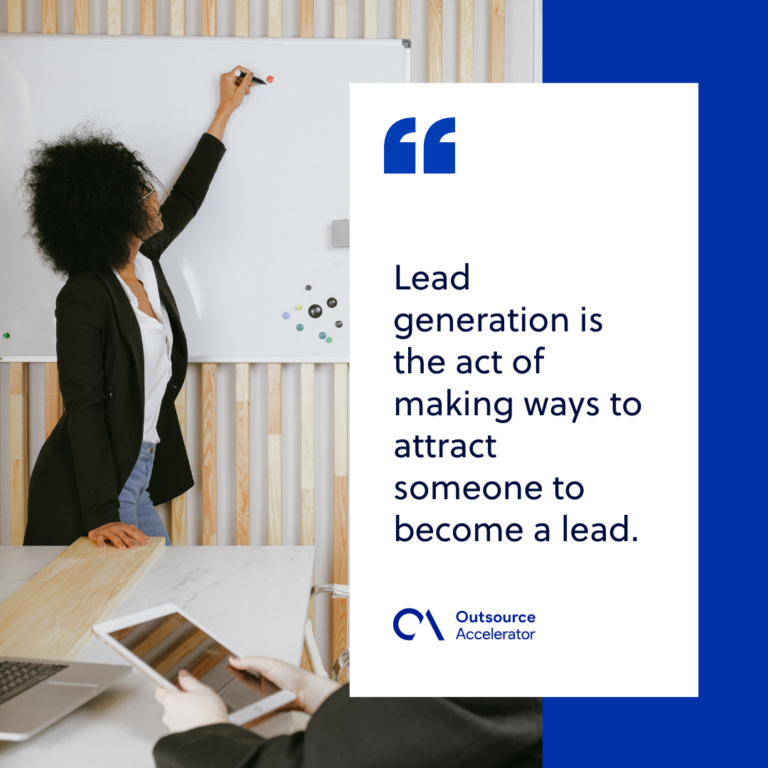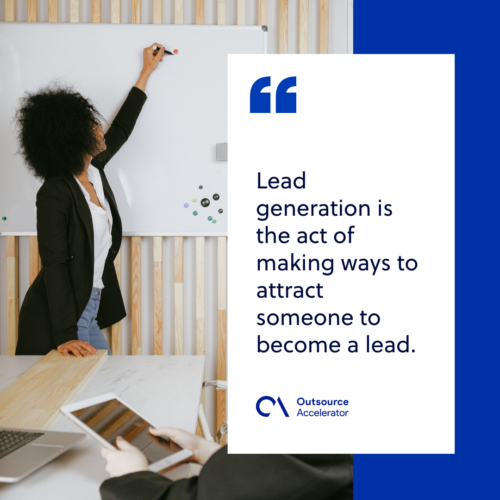 Chat and email support
Outsourcing of non-voice support is communicating with the customers via chat or email. Prompt response and acknowledgment of a customer's query are essential to a quality customer service.
Chat and email support exist for customers who find it hard to communicate with another person or simply prefer not to.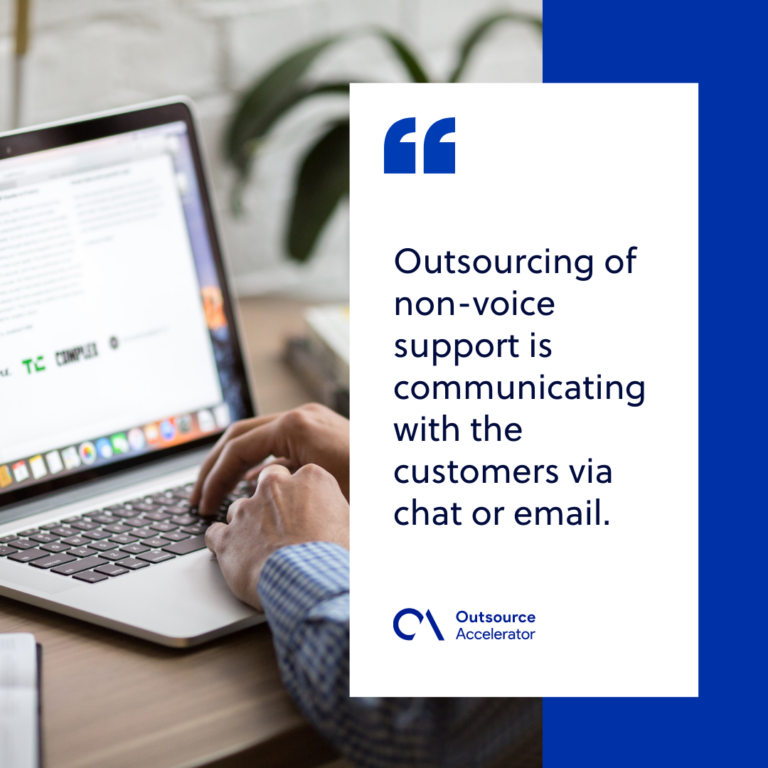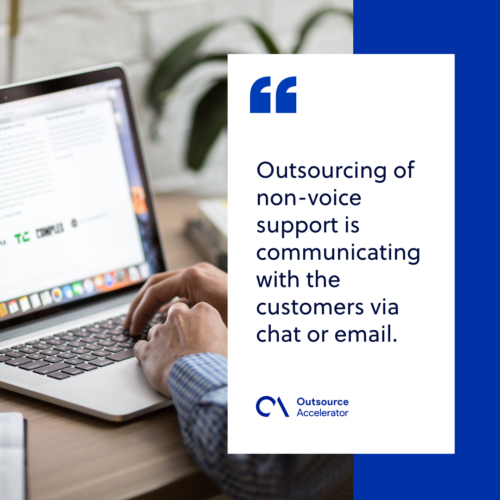 Back office
The back office is an integral part of a business' success. It mainly consists of administrative and financial responsibilities. It makes sure that the company complies with all the requirements and observes proper procedure with its daily operations.
This is often why companies outsource, so other tasks are completed with needless distractions of other financially unrelated concerns.