Types of outsourced finance and accounting services for your business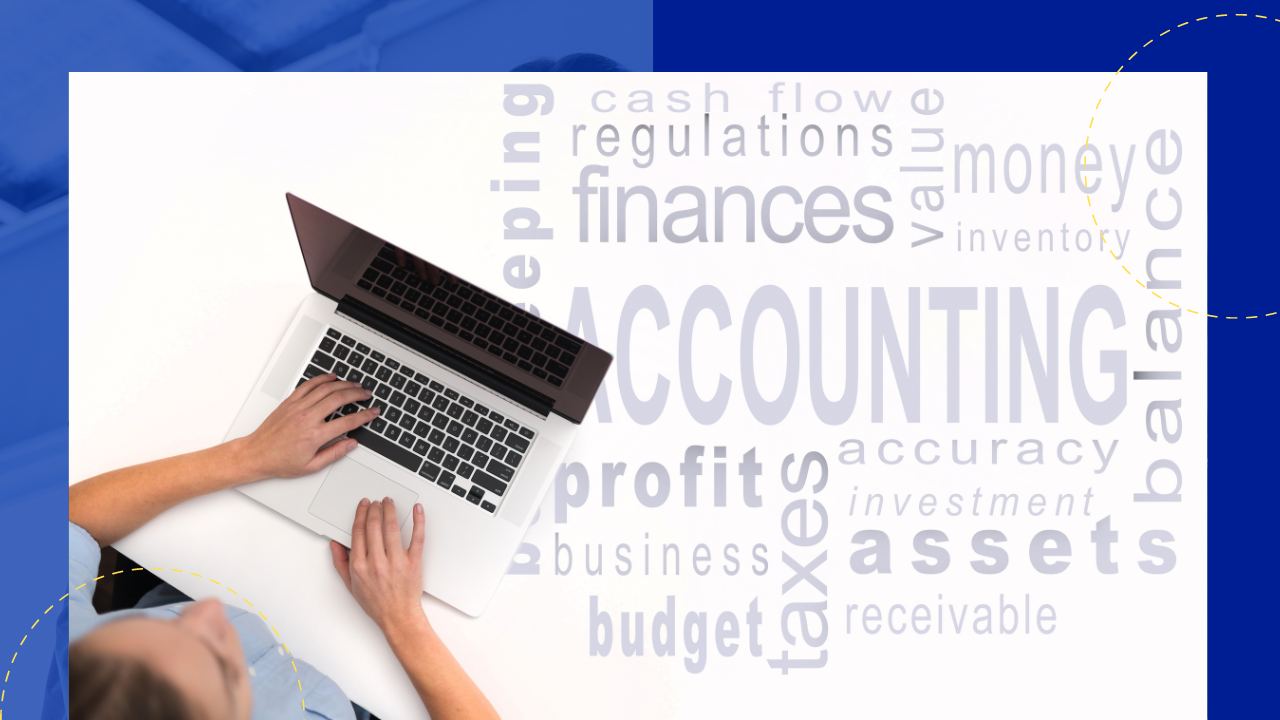 Types of outsourced finance and accounting services
Now that we've established some of the key benefits in calling for an external services provider, here's a briefer on what particular services are available in the market. A wide range of services is available, and the best provider will have as much ground covered regarding the individual procedures necessary to manage your company's finances.
Bookkeeping
Bookkeeping is a cornerstone process in which a company's total earnings and expenses are tallied. Bookkeeping reflects a company's true financial situation in terms of its earnings. Needless to say, your provider will handle this data and help you project wise and practicable business decisions based on these.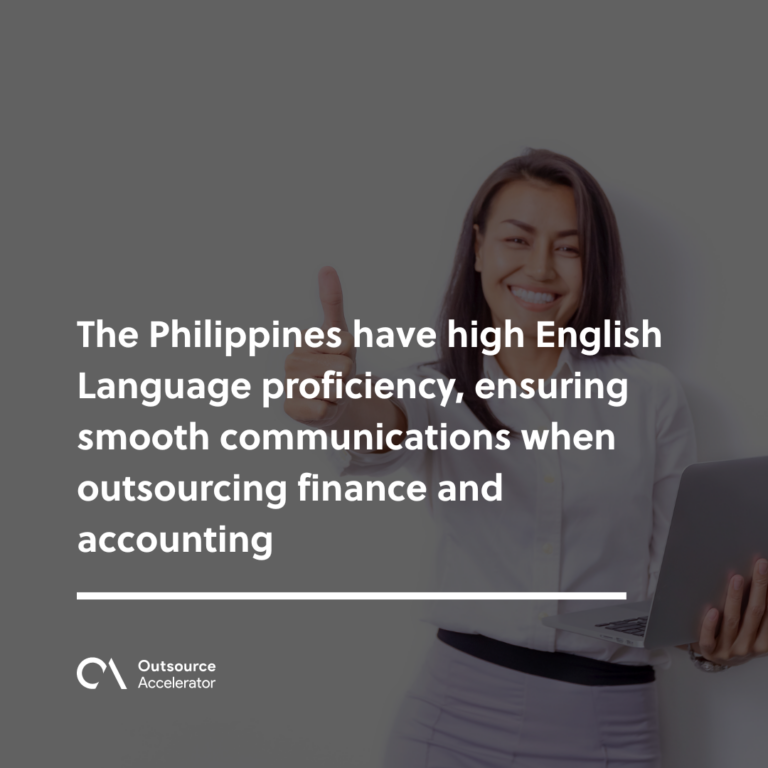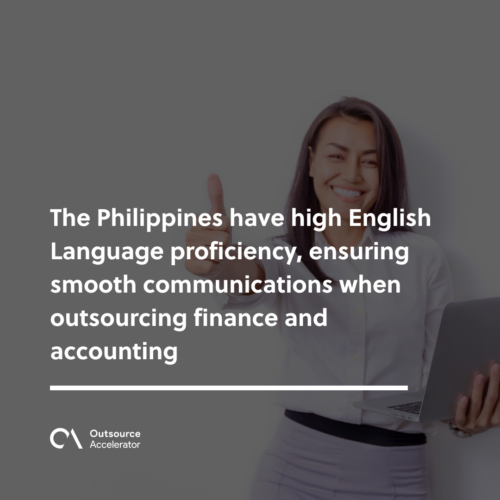 Management accounting
Management accounting entails the management of business assets; internal business operations of clients; reports on profit and loss based on the company budget; reports on the fulfillment of key performance indicators or performance metrics that are uniquely adapted by the company; cash forecasts; and revenue projection, among others. In managing this data, your provider must assume an eagle-eye approach with regard to how your company's leadership realistically fulfills all its financial goals.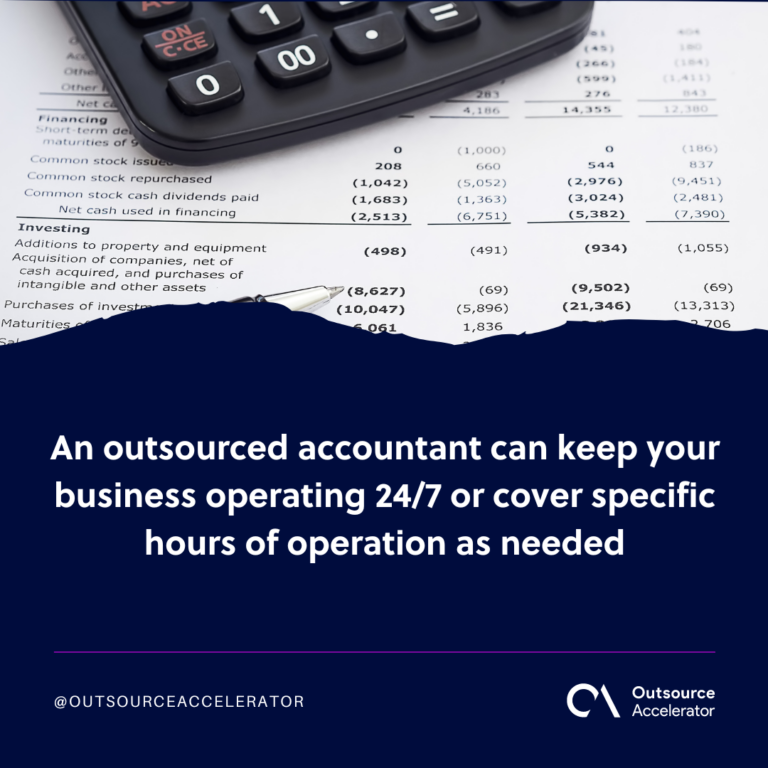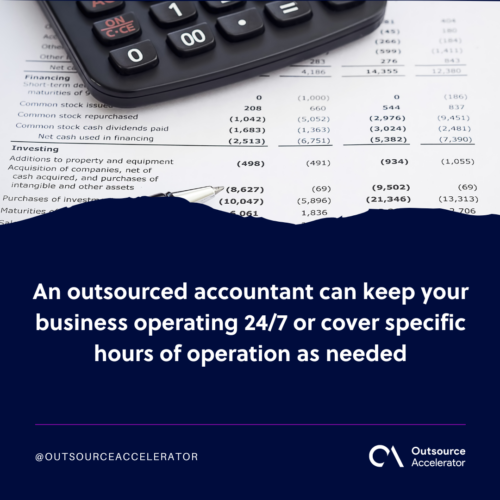 Tax accounting
Tax accounting entails data with regard to tax income returns and necessary tax payments for your industry type and according to your area's bylaws. Your provider will keep track of all your company's tax payments, study tax laws, and flag you on any unnecessary tax payments.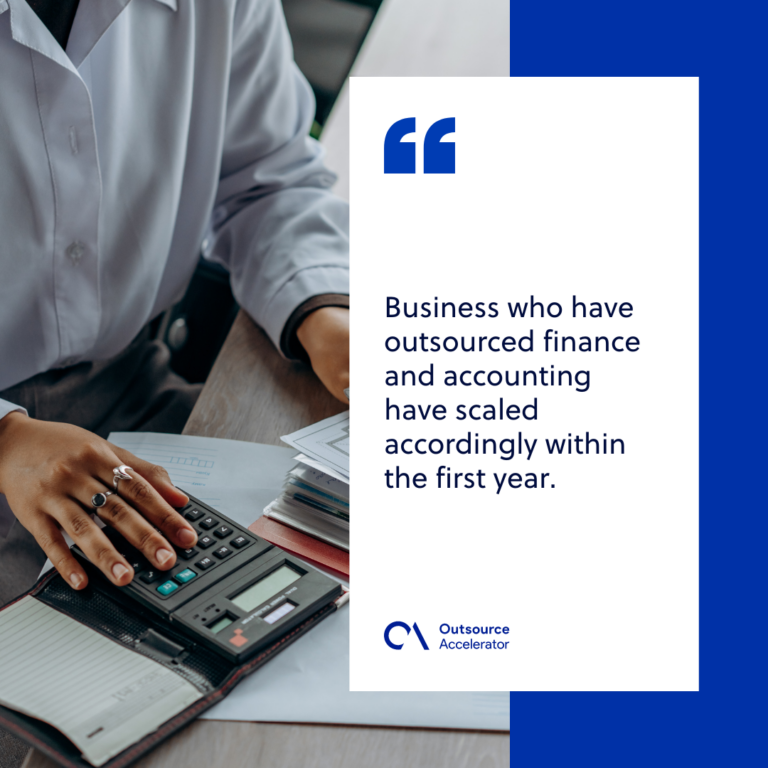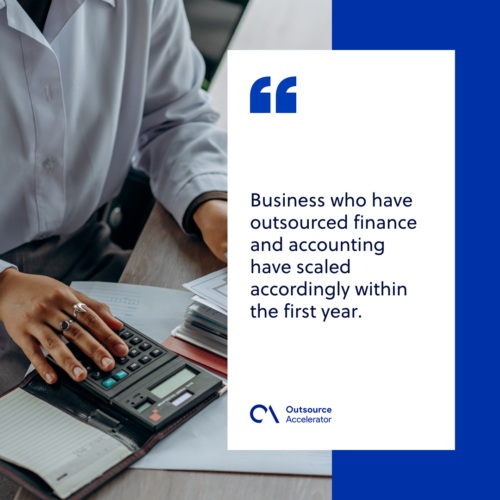 Accounting audit
Under the umbrella of accounting audit is the management of company receipts, financial records, and statements. Auditing is necessary to uphold transparency within the company, as regards sound business practices and compliance to the law. Your provider will keep abreast of financial data in a way that will eliminate fraud, malpractice, or corruption within your company, no matter how big or how small.
Forensic accounting
By extension, outsourced providers can also supply the service of forensic accounting. Forensic accountants will survey any gaps in the company's financial records that might indicate tax evasion or fraud. If anything, this service will serve as key to law enforcement in any case of foul play.
Financial controller services
These services cover coordination with bookkeepers and business owners in the completion of monthly management reports. In the fulfillment of these services, your provider will handle financial data that is crucial to hiring, dealing with clients, and the like—an assessment of how healthy your business is at any given time.
Financial analysis
Financial analysis services typically cover data that pertain to product cost calculation; profitability; reviewing of credits and rebills; and reviewing company sales contracts to determine impact on accounting policies, among others. For this, your external provider will use your company's financial statements as basis.
Payroll services
Another service that is available via most external providers is the management of your company's payroll. Payroll services include the tallying of your company's pay cycle, and the accounting of on-demand services, end-of-month services, and end-of-year services. Your provider is obligated to learn the payroll management norms of your company, and what the just and timely standards are for your employees' compensation.
Statutory reporting and compliance
This type of service ensures the fulfillment of all local and international accounting standards to be met by your company, such as any and all tax reports, payroll processing compliance, consolidations, adherence to GAAP or IFRS, and the like. Your provider will keep such a crucial range of data about your company's stability, and enhance its appeal to any potential investors.