Definition
What is bookkeeping?
Bookkeeping refers to the process of recording transactions to general and special journals and posting these transactions to their respective ledgers. Bookkeeping is an important record-keeping function of financial accounting that is essential in a duly-registered business of any kind.
This should be done by applying generally accepted accounting principles (GAAP) and the Financial Accounting Standards Board (FASB) for US companies. 
The bookkeeping function consists of the first three steps of the accounting cycle: analyzing transactions, recording transactions in the general journal, and posting the transactions to the ledger. Most businesses outsource bookkeeping because hiring bookkeepers is expensive and most small-medium businesses don't do large volumes of transactions per day.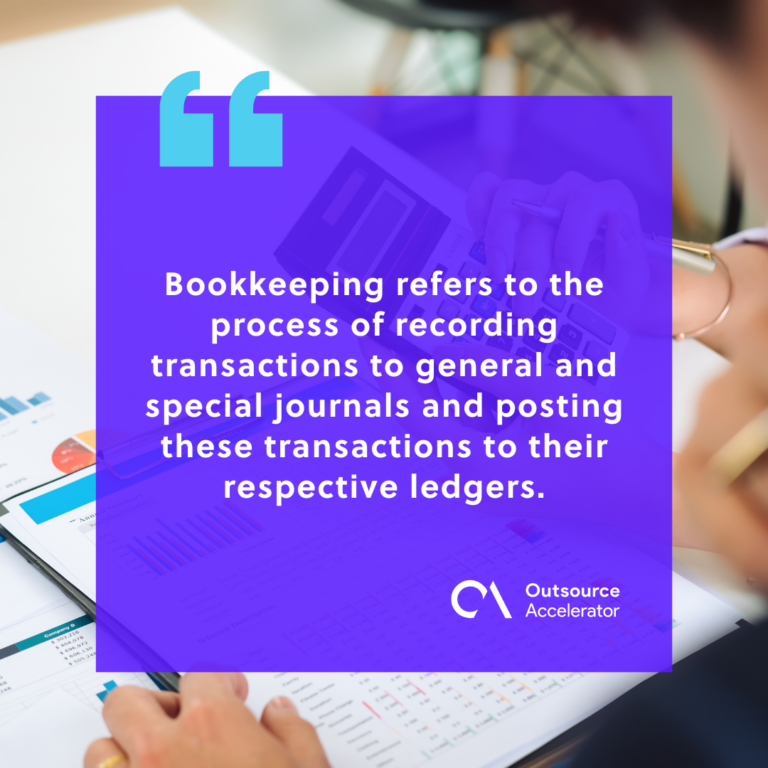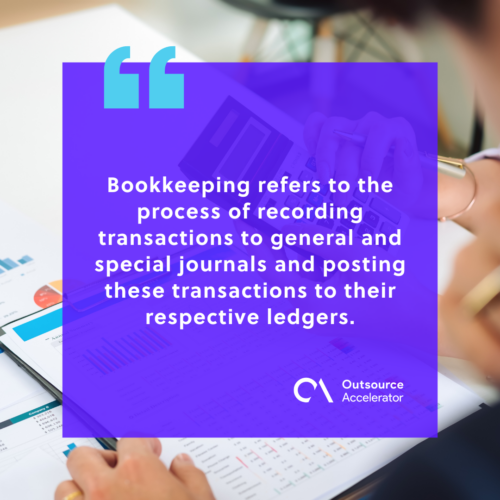 Outsourcing bookkeeping
The bookkeeping function is best outsourced in order to keep administrative costs low while helping small businesses grow and become stable. Another advantage is that you are assured that you are working with a skilled and competent professional that has the appropriate experience and educational background for the job.
Outsource Accelerator provides you with the best bookkeeping outsourcing companies in the Philippines, where you can save up to 70% on staffing costs.
What are some of bookkeeping's best practices?
Bookkeeping is one of the most important processes in a company. Here are some of the best practices in bookkeeping that you might want to consider:
Use the services of an expert
If you don't want to perform your own bookkeeping for any reason, you don't have to worry about it. There are a lot of vendors who can provide you with bookkeeping services.
If you choose to outsource your bookkeeping, you should look for a reliable and reputable freelancer or a company. Professional accountants can save you a significant amount of money in taxes because of their extensive knowledge of tax regulations.
Monitor expenses with accounting software
Your business budgeting should be thoroughly tracked down. Many companies document their expenses daily or weekly. They also save receipts to keep track of expenses.
Daily bookkeeping duties will take a lot of time if you don't have good core accounting software. As your firm grows, this load will only get heavier if you don't use technology.
There is a lot of time involved in daily bookkeeping tasks if you don't have suitable accounting software. If you don't employ technology, this burden will only rise as your company expands.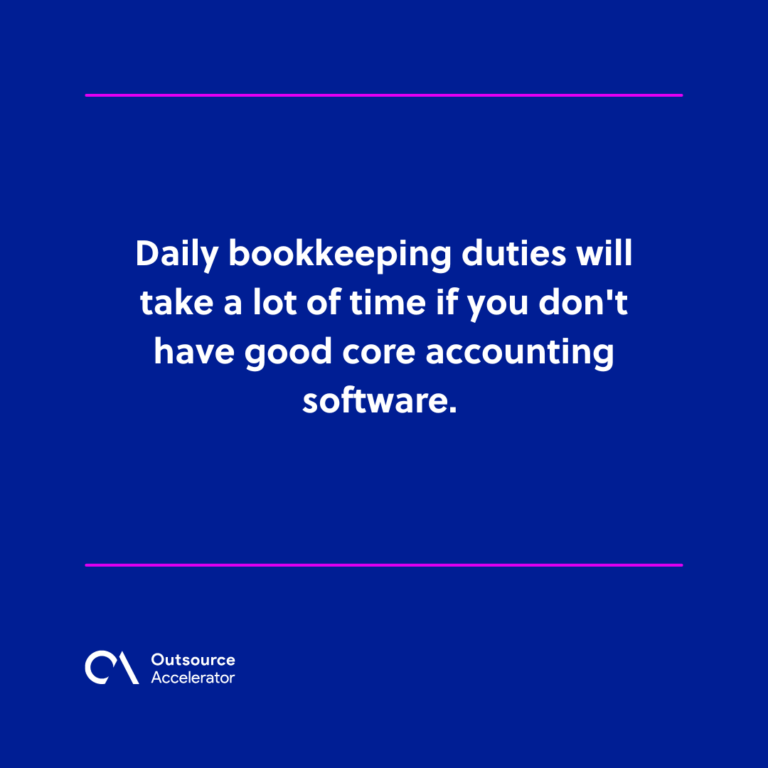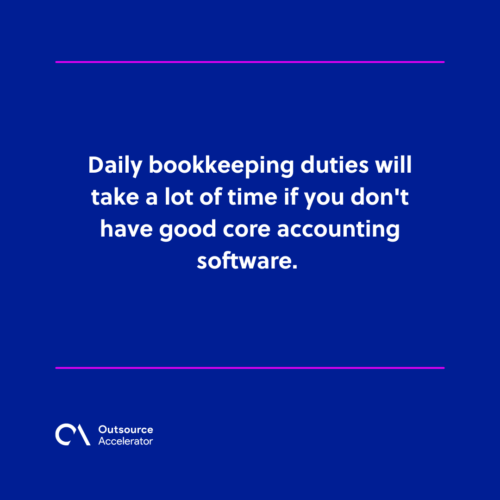 Get your finances under control
You may monitor your business's cash balances by comparing your bank account balance to the register in your accounting software. Use the software's reconciliation feature each month to ensure that you don't miss any duplications, circular reference transfers, or other irregularities.
Make preparations for taxes
The end of the financial year is a critical time to pay attention to your tax obligations. Your firm could be in serious tax trouble if you overlook business's expenses.
Preparing taxes in advance avoids any unpleasant surprises during the tax payment period. Use an accounting system that properly tracks all loans and revenue streams to ensure that your company is paying taxes on time.