Typical cost of outsourcing finance and accounting services
Last updated: December 9, 2022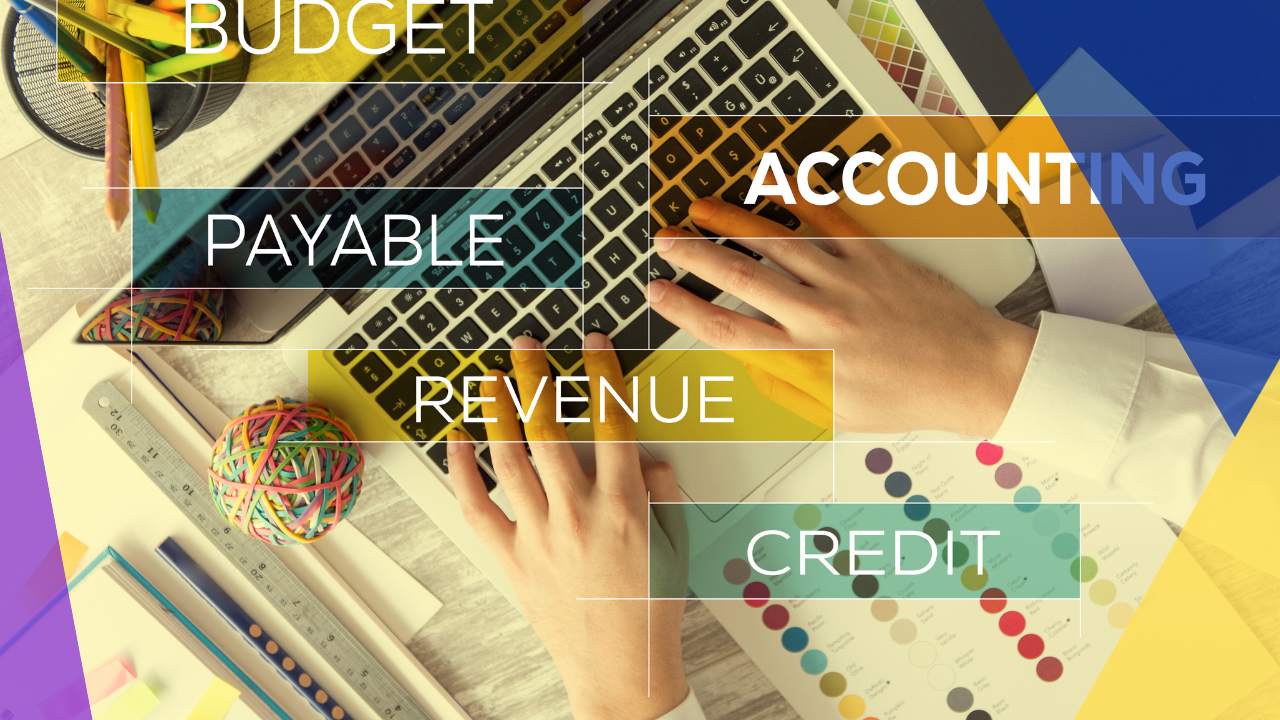 Typical cost of outsourcing finance and accounting services
Given the wide array of scope of business processes in the outsourcing sector, accounting functions are among the outsourced services today. One of the main reasons why a lot of companies contract out parts of their roles is its cost-effectiveness. 
As for this essential part of your business, the cost of outsourcing accounting service will vary according to the following:

Accounting role

Type of outsourcing you acquire

The location of your outsourced staff 
Outsourcing in the finance and accounting sector also covers a scope of roles. Payroll, bookkeeping, accounts receivable, accounts payable, tax preparation, and accounting reports are among others. 
Each type and cost of outsourcing accounting service 
Price comes into play when making the de
Each type and cost of outsourcing accounting service 
cision to outsource finance and accounting services. That said, as no business has exactly the same needs, there is no blanket scheme with regard to how much you will pay for the services.
You will typically choose from each of the following type and cost of outsourcing accounting service: 
Cost of outsourcing accounting services for part-time employees
As indicated, this payment scheme can be followed if you will only hire an outsourced professional for an average of 80 hours per month.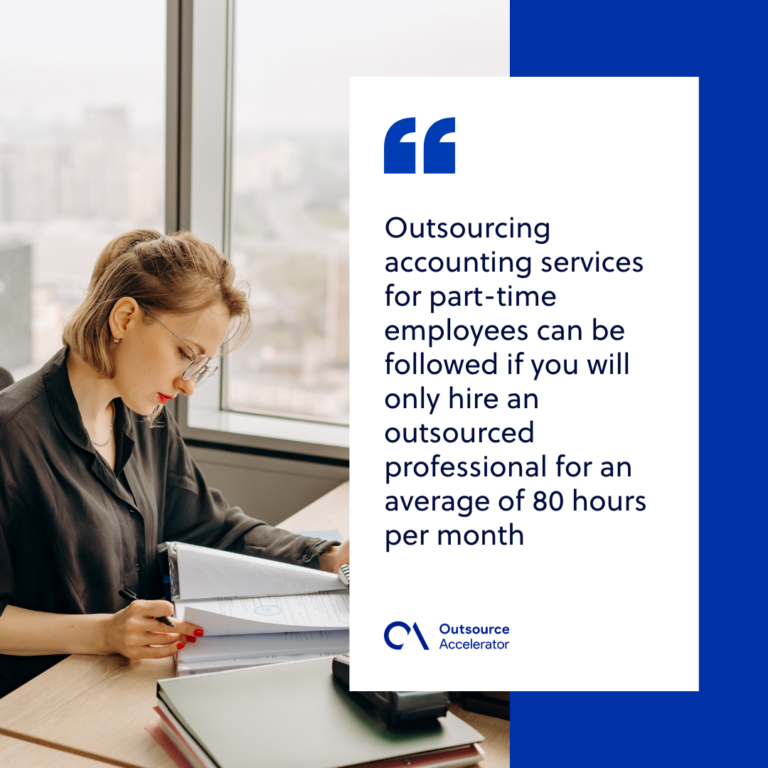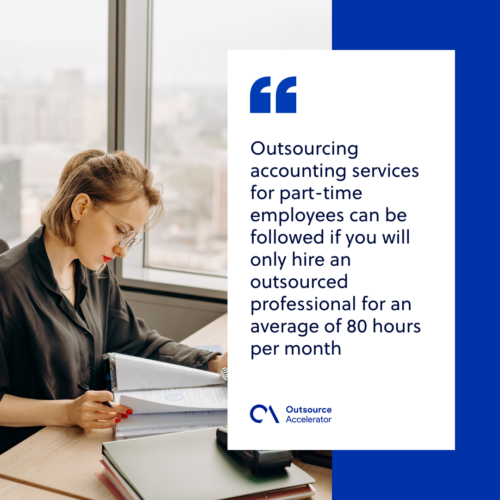 Cost of outsourcing accounting services for full-time employees
This payment scheme assumes that you will hire a professional for about 160 hours a month, which is considered full-time.
Cost of outsourcing accounting services per hour
This is ideal for companies that are just starting out. Note that it is not reasonable to shell out large payments for the kind of work that is not of too great scale. A good outsourcing provider will opt to give you an option of paying an hourly rate. 
Cost of outsourcing accounting services per project
Related to this, if some of your company's operations necessitate more focus than others, you can also opt to pay per commission for individual projects.
Cost of outsourcing accounting services for tax returns
On the subject of a specialized service, you can employ an outsourced provider to pay for tax return services.
You can go about this by asking for a quote from your potential provider. From there, they will assess how much to charge based on the following: 
Level of skill required

The nature of the project

The time period and scale of the services required
Some providers offer unique small-sized or medium-sized business packages, and some will ask for fixed costs per month, with all-inclusive services.
General cost of outsourcing accounting services
For some reference, according to PayScale, the average pay for a bookkeeper in the Philippines is about PHP 172,302 annually. 
The market worth for a financial professional increases with time and experience.
According to TimeDoctor, the average hourly rate for accounting and bookkeeping services in the US ranges from $12 to $25.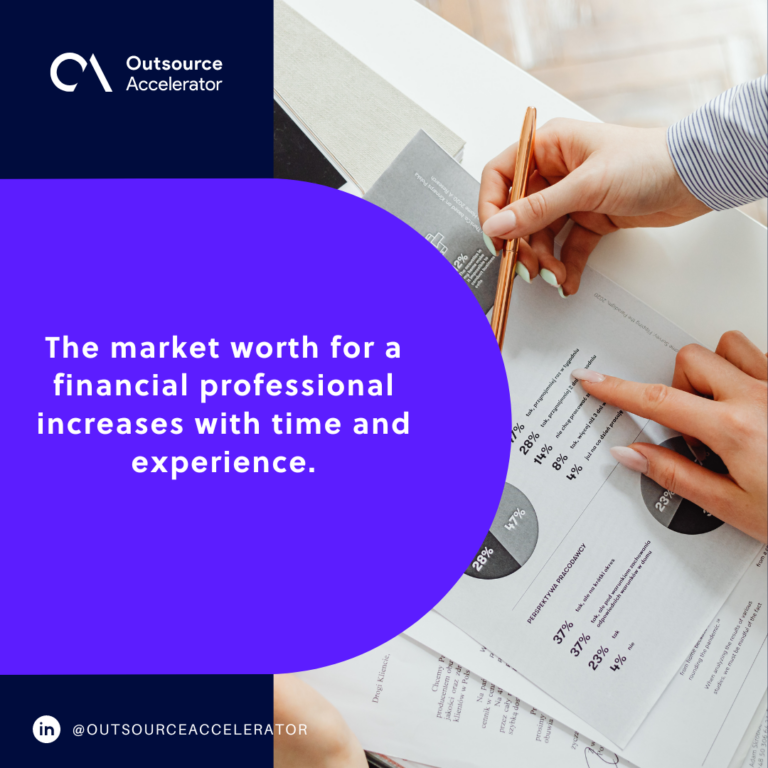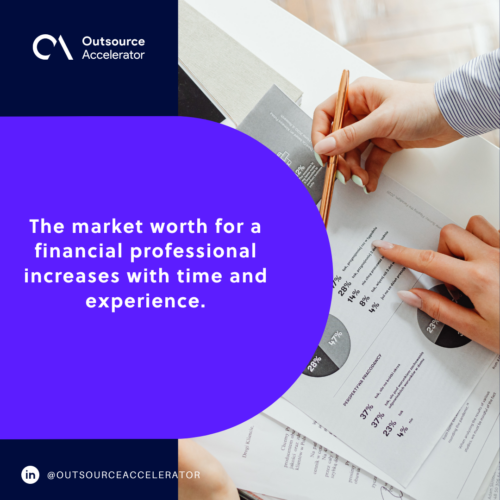 To put things in perspective, however, here are some of the things you'd be paying for if you choose to outsource with a reputable Filipino BPO:
education from higher institutions;

high English proficiency;

high levels of training in fields such as finance, IT, commerce, and engineering, to name a few;

high levels of employment in the BPO industries;

high levels of proficiency in telecommunications;

wide network of international clients, business partners, and investors.
And this is not to mention a unique and world-class Filipino brand of work ethic: Hospitality, friendliness, thoughtfulness, adaptability, boundless ambition. Filipinos also possess the  willingness to work with many cultures, and go the extra mile, above and beyond profit. 
How does that sound for your money's worth?