How to choose the right finance and accounting service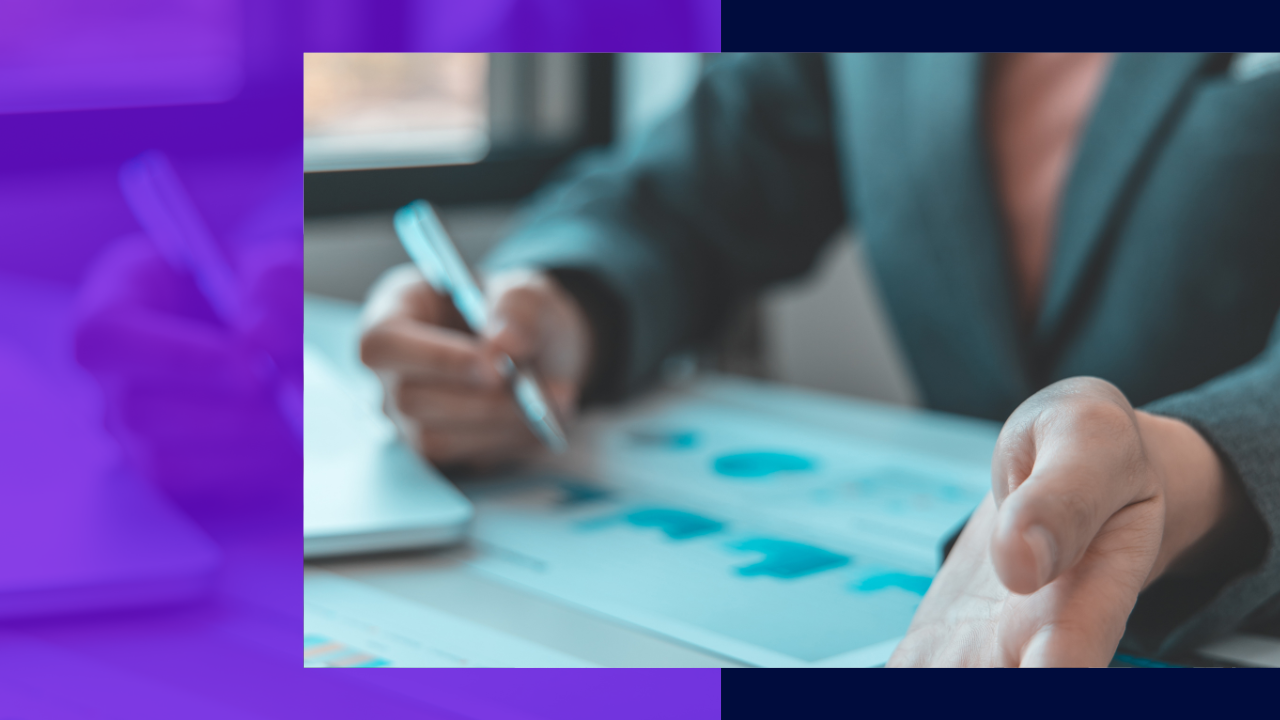 How to choose the right finance and accounting service
How to choose the right finance and accounting service
With such a big number of possibilities available, it then becomes an issue of choosing the external service provider to entrust with your finance and accounting. What are some factors that prove key to fostering the right partnership? In our opinion, here are some of the things to seek out.
Exceptional track record
Needless to say, however big your business is, you deserve to engage with a finance and accounting provider that can offer you premium quality. The best indicators are their experience, the number of clients they have serviced, the prestige of any of these clients, and their success with regard to number of contracts fulfilled, or number of contracts renewed. Ask around within your network, and look for a company with a sterling reputation. Try and get a sense of how up to date the company is with regard to key workings in the industry: tax policies, regulations, accounting standards—all of which constitute a wide level of knowledge, and a sensitivity to all things that change. Comb through their company info, portfolio of projects, press releases, and any client testimonials that are available for public consumption.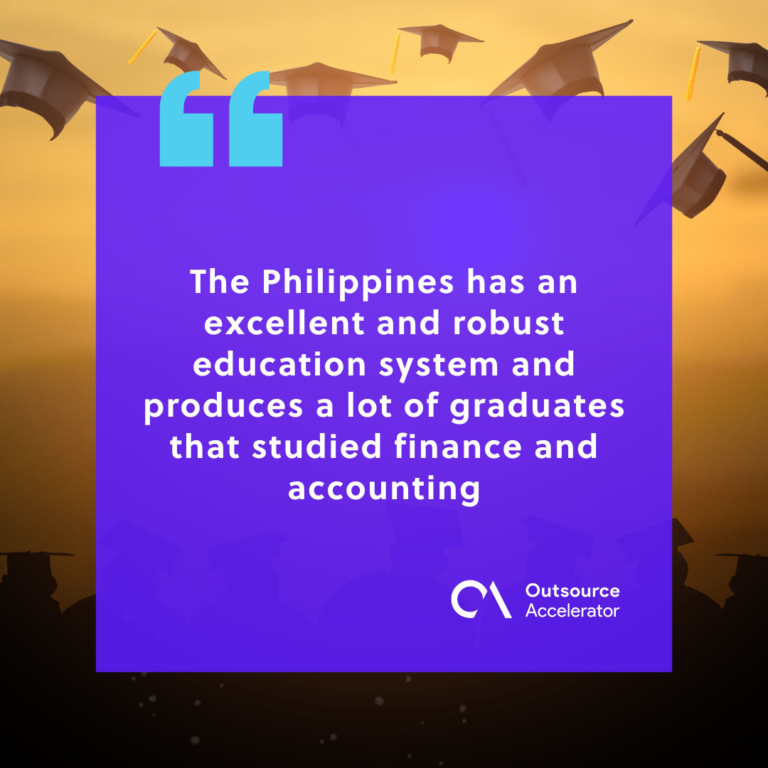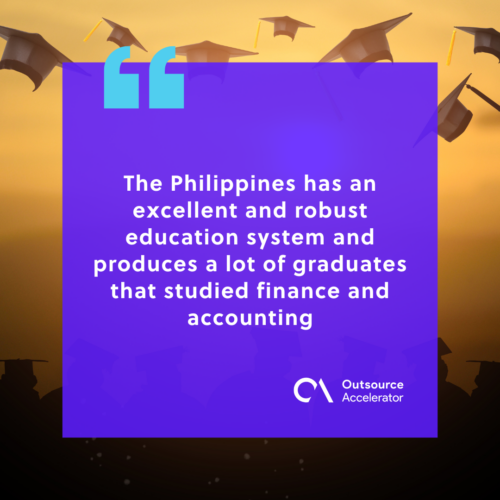 High level of industry knowledge
Do a survey of how well the company knows the numbers game, the international standards, and the law, as well as how consistent the leadership and channels of communication appear. Watch out for any red flags: a scant record of clients, constant changing of management heads, vague industry knowledge, a tendency to stop communication midway, or any blacklisting incidents from other entities, or brushes with the law.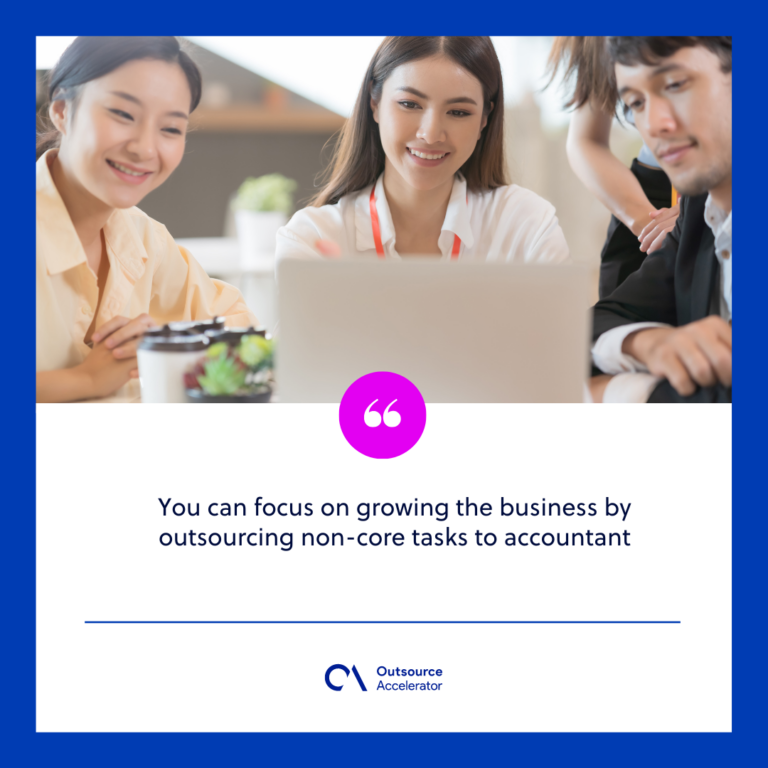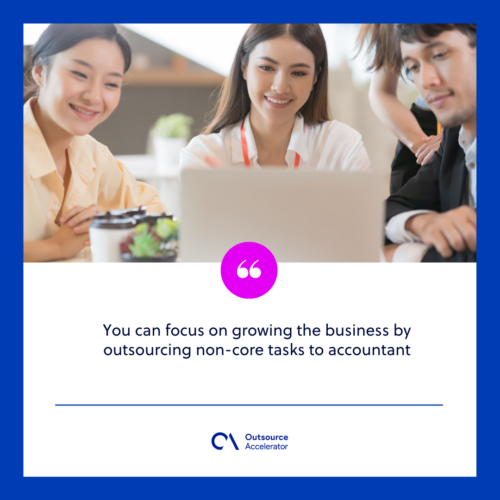 Secured software and systems
Obtain any and all information that you can about what tools your provider will use for their services. Read up on, or ask about, what software and applications they have in their arsenal, and what this means for you—how assured you are that they can handle the volume of data, how secure their systems are, and how well-equipped and flexible their protocols are in servicing your company.
Comprehensive range of services
A comprehensive range of services available is another hallmark of a prolific finance and accounting provider. From simple bookkeeping to the management of your company's most crucial management reports, look for a provider whose expertise covers every service that you may need, both now and in the future. As well, it may be both cost-effective and productive to hire one company to do several services at once.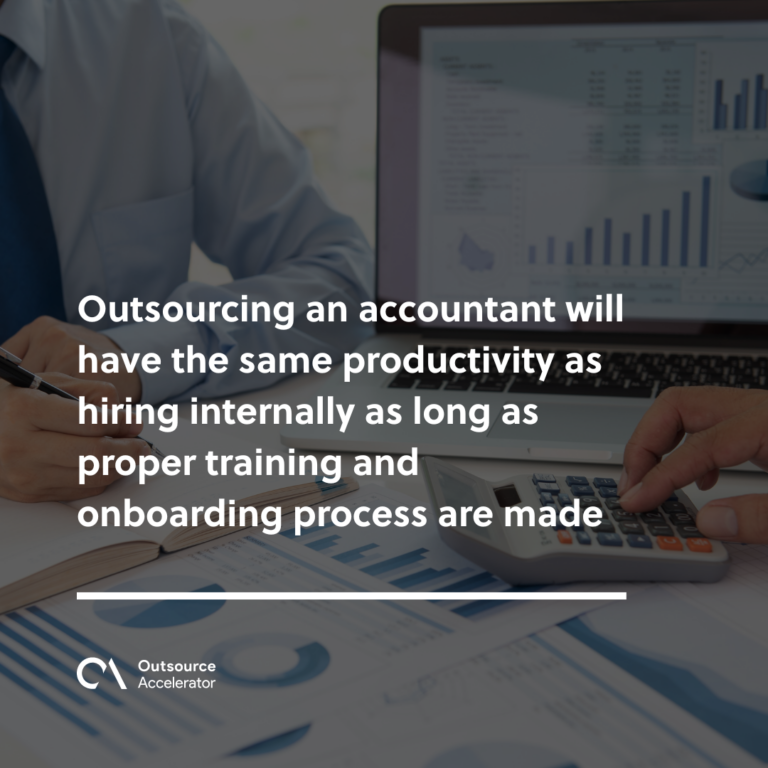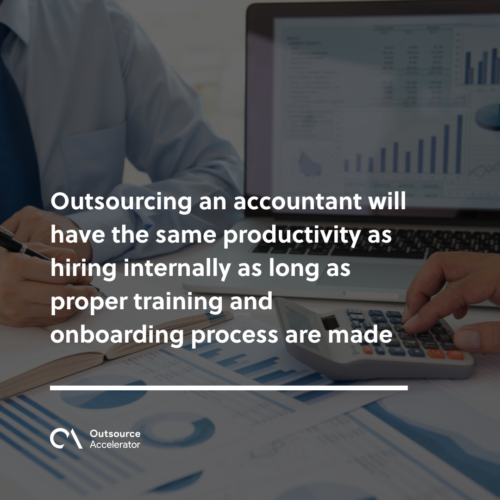 Attractive price point
Of course, a priority is your company's budget and your decision to spend on finance and accounting services, given your unique circumstance. Choose a provider who can agree with you on the pricing scheme that you need, and who can work with you based on these guidelines. In the best-case scenario, you will get your money's worth and the chance to renew a high level of service at that price point in the future.
Constant communication
In both the broad and specific sense, you will need to choose a provider who will see eye to eye with you on what your service agreement will entail. Agree to be in constant communication, up to date and conscientious with your service contract, and always compliant of accounting standards and with the law.