Welcome to Inside Outsourcing: The Outsourcing Week in Review
THE WEEK IN REVIEW
Welcome back to the latest edition of Inside Outsourcing! We've got loads of updates in the outsourcing sector this week, and all of them look optimistic!
The Asia Pacific (APAC) Business Process Outsourcing (BPO) market value reached US$68.8 billion in 2022 and is projected to grow at a CAGR of 8.2% for 2023. According to market research firm Visiongain, economic growth, tax incentives, subsidies, and various infrastructures push foreign companies to invest in the region's BPO services. APAC's large pool of skilled labor — particularly in countries such as India, the Philippines, and China — is also a significant driver of the BPO market in the region.
​
Insurance companies in Australia are also increasingly working with BPO providers to help with rising claims, meet changing consumer expectations, and remain competitive in the industry. Global technology research and advisory firm Information Services Group (ISG) reported that insurance claims in the country soared last year due to two major disasters — a flood across two states in February and March and the security breach in telecom company Optus in September. ISG Provider Lens Research Partner and Global Leader Jan Erik Aase added that Australian insurers need outsourcing and new technologies to meet current and future client demands.
Meanwhile, India expects to attract more American outsourcing and property contracts following layoffs and the looming recession in the United States (U.S.). Aditya Virwani, Chief Operating Officer at Embassy Group, is expecting U.S. firms to transfer to India "in the next two to three quarters" due to its cheaper real estate and talent. Sanjay Dutt, managing director and CEO at Tata Realty & Infrastructure, added that India had become a "definitive destination" for outsourcing due to its talent, cost arbitrage, stable political, the investment climate, successful COVID-19 management, drive for ease of doing business, and over two decades of profitable businesses.
Contact centers in the United Kingdom (UK) are projected to field an extra 148 million customer service inquiries this year. According to Business Process Management (BPM) firm and Outsource Accelerator (OA) Source Partner Firstsource Solutions Limited, households are more likely to call customer service agents as the cost-of-living crisis continues and consumer spending tightens. To aid in this growth, Firstsource Europe Business Head Rajiv Malhotra said businesses could relieve some of the pressure on their contact centers by reviewing their digital customer journey or by considering more options for customers who are behind on payments or facing financial difficulties.
In other news, commerce media company Criteo signed a multi-year engagement with global technology consulting and digital solutions company LTIMindtree to enhance business agility, IT service quality, and scalability. Criteo VP for Internal IT Beatrice Mabille said that modernizing IT systems and capabilities remain their "key priority in this fast-moving business environment." LTIMindtree President and Executive Board Member Sudhir Chaturvedi added that they are excited to be a part of Criteo's business journey as its first-ever strategic IT outsourcing partner.
Several outsourcing companies received outstanding recognition last week. First off, technology service firm and OA Source Partner Analytix Solutions was recently honored as one of the Best Managed IT Service Providers in Boston by recruitment platform Expertise.com. The list identifies top service professionals from over 200 industries across the top cities in the U.S. through its proprietary research and selection process. Commenting on this recognition, Analytix said that being included in Expertise's list makes them one of the "top and trusted" managed IT service providers in the Boston area. Another OA Source Partner, Virtual Assistant (VA) services company 20four7VA and its President and CEO Catherine vanVonno were acknowledged at the World Staffing Summit 2023. The firm was among the Top 100 Staffing Companies to Work for in 2023 for its focus on providing high-quality VAs while ensuring that their agents are well-compensated and have access to quality training, support, and career development programs. At the same time, Catherine vanVonno joined the Top 100 Staffing Leaders to Watch in 2023 for the third consecutive year for her dedication to creating a future that is more equitable and empowering for all remote workers.
Similarly, smarter outsourcing solutions provider and OA Source Partner Cloudstaff recently received ISO 9001 and ISO 27001 certifications. In a press release, Cloudstaff said that these new certifications guarantee their commitment to providing "top-level satisfaction and protection" to their customer's personal data. Moreover, these certifications show that the firm matches up to the highest international standards and is dedicated to continuous improvement.
Congratulations!
Giant BPO employers JPMorgan Chase, Accenture, and Tata Consultancy Services (TCS) made it to Fortune Magazine's list of the world's most admired companies. JPMorgan Chase slid to the top five, Accenture claimed the 32nd place, and TCS took the 279th spot. Based on a poll with approximately 3,700 participants, the ranking was determined on various criteria, including innovation, social responsibility, and managerial quality. And it seems to be a good year for TCS as they landed an outsourcing contract with American aircraft manufacturer Boeing. Based on reports, around 2,000 finance and HR jobs will be outsourced to TCS in the coming months. With this organizational restructuring, Boeing added they expect to grow their headcount — surpassing their current 156,000 employees — by end-2023.
However, layoffs are still bound to happen. Communications technology firm Zoom will cut off 15% of its workforce to adapt to the "uncertainties of the global economy" and "its effects on consumers." According to Zoom CEO Eric Yuan, adjustments needed to be made to grow sustainably "toward the highest priorities." To take accountability, Yuan also revealed that he is lowering his salary for the coming fiscal year by 98% and foregoing his 2023 corporate bonus. Zoom's executive leadership team is also reducing their base salaries by 20% and forfeiting their 2023 corporate bonuses. Indian software providers are also expected to fire around 2,500 fresh grad recruits for failing screening tests months after they were onboarded. Media reports are already saying that tech giant Infosys could let go of around 600 employees in the next few months, while Wipro could let go of 452 individuals due to poor performance. The screening tests are typically done to assess whether the new hires match the requirements of ongoing client projects.
A US-based Fortune 500 energy company earned US$14 million in annualized savings after collaborating with managed services provider and OA Source Partner iQor. According to iQor, they provided a strategic outsourcing partnership that improved the energy firm's agent skills alignment, new hire speed to proficiency, customer interactions, staffing optimization, and operating efficiencies. Aside from US$14 million in annualized costs, the unnamed energy firm exceeded its Customer Satisfaction Score (CSAT) goals, reduced per-piece resolution times to meet new optimized business objectives, cut overall customer email response times, contributed to the US company's agent retention, and helped them deliver on all aspects of multi-shore ramps to surpass customer expectations.
In a strange twist of events, Google's parent company Alphabet lost $172.95 billion in market cap after a fluke in its new offering. The stumble comes after Google published an online demo ad where its new artificial intelligence (AI) chatbot, Bard, provided an incorrect response to a search query. This makes it the company's largest two-day market cap loss on record. Competition has heated up in the AI space. Earlier this week, Microsoft announced that it is redesigning its search engine in cooperation with OpenAI, the company behind the hugely successful ChatGPT.
Closing this week's roundup is Mexico's no.1 video game outsourcing firm TagWizz, which is set to enter the metaverse through the online game platform Roblox. According to TagWizz Founder and CEO Adrian Gimate-Welsh, they are looking to position itself as a key partner for companies within the metaverses and Roblox. Gimate-Welsh stated that current trends show that the metaverse will be "a very influential Internet paradigm in the near future, especially for social interactions, education platforms, and multiplayer video games." Metaverses have been up and running in the video game industry for over a decade and are now being utilized by big tech companies worldwide.
Are you ready for a meta-future?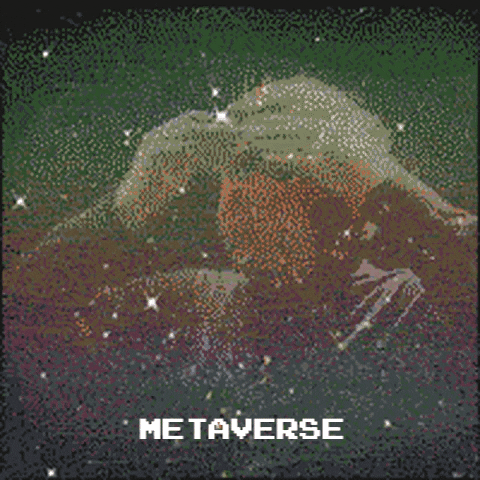 Tuesday, February 14, 2023
NEWS THIS WEEK
13 February 2023
10 February 2023
09 February 2023
08 February 2023
07 February 2023
Read more Inside Outsourcing Newsletters here: