Welcome to Inside Outsourcing: The Outsourcing Week in Review
THE WEEK IN REVIEW
We have space satellites, AI, office updates and economic news for you in this week's Philippine outsourcing roundup! To the moon!
Talent, technology, competition, and operations costs were identified as the major challenges faced by outsourcing globally. In a recent forum hosted by Amazon Web Services (AWS) business process outsourcing (BPO) leaders and experts said that these were the main issues they tackle head-on. Contact center operator Local Measure's Business Development Head Mitchell Woodbury said that "new breed of BPOs" have to be cloud-enabled, able to maintain latest security and privacy standards, are insights-led and customer experience-driven, offer multi and omni channels, easily scalable, and agile/flexible.
Philippine Senator Risa Hontiveros is fearful that artificial intelligence might takeover Filipinos' jobs in the BPO sector. Saying that this could have a big impact on the economy, she urged the Department of Trade and Industry (DTI) to find ways to upskill the workers to avoid jobs churned due to firms adopting AI.
Meanwhile, the Philippine Economic Zone Authority (PEZA) welcomed an 83% year-on-year increase in approved investments with the approval of Php6.4 billion investments in January. The economic zone authority approved 19 new and expansion projects of ecozone locators and developers/operators. Speaking of increased investments, the Philippines House of Representatives Ways and Means Committee Chair Joey Salceda is urging President Ferdinand "Bongbong" Marcos Jr. to appoint a chief for PEZA to further boost investments. According to Salceda, the investments promotion body needs a director general who can "shoot decisively." In response to this, the Office of the President or Malacanang affirmed Tereso Panga's position as Officer-In-Charge (OIC) of PEZA. Malacanang said that "Panga shall continue to perform and discharge his functions as OIC of PEZA unless otherwise directed."
The popularity of the emerging trend of plug-and-play offices are seen to further rise with the information technology business management (IT-BPM) sector's work-from-home (WFH) arrangements, according to real estate services firm Cushman & Wakefield. According to its report, a 'hub-and-spoke' strategy will likely increase the demand for 'plug-and-play' office spaces which are readily-available on short notice and with flexible terms.
Real property consulting firm KMC Savills anticipates the office space demand in Metro Manila to dip as BPO firms begin to move towards provincial sites. KMC Savills also said they have observed that BPO firms are now looking for sustainable buildings. In contrast, property management firm Colliers says office space take up is seen to increase despite the information technology business management firms implementing remote work arrangements.
Real property developer Robinsons Land Corp. (RLC) is slated to open office spaces registered under PEZA ecozone in the third quarter of 2023. GBF Center 1 and 2 are prime office buildings located in RLC's mixed use development Bridgetowne. The development is strategically located on C-5 E. Rodriguez Ave., Pasig City. The development is located near the Ortigas Central Business District.
For your weekly dose of economy updates, inflation in January accelerated to its 15-year high of 8.7% from 8.1% in December. According to the Philippine Statistics Authority (PSA), the main driver in this uptrend was the higher year-on-year increase in the index of housing, water, electricity, gas, and other fuels at 8.5%, from seven per cent in December 2022.
American financial services firm Payoneer is looking to "intensify" its collaborations with outsourcing companies in the country. The company noted that the BPO industry remains to be a "reliable source" of employment in the country. Similarly, newly-established on-demand salary platform Advance and Sitel sealed a partnership that will allow 43,000 employees easier access to their compensation. The Advance digital platform offers financial tools like bills payment, wellness education, and even salary advances.
Outsourced services provider and Outsource Accelerator Source Partner Boomering was recently named the Best BPO in Pampanga, Philippines by the Golden Globe Business Excellence awarding body. Boomiring said that the accolade is a testament to the company's commitment to serving their clients well. Congrats!
The Bureau of Immigration (BI) Commissioner Norman Tansingco expressed concern about the growing number of Filipinos recruited by trafficking syndicates to illegally work in BPO companies abroad. He noted that there are many reports that Filipinos are offered work through social media which turn out to be scams. He said Filipinos should always coordinate with the Department of Migrant Workers when applying for legal work abroad. The Philippine National Police (PNP) saw a four-fold uptick in its recoded Philippine Online Gaming Offshoring (POGO)-related crimes in 2022. According to Police Major Gen. Eliseo Cruz, director for Investigation and Detective Management, presented the Senate Committee on Public Order and Dangerous Drug PNP's data showing that in 2022 alone, authorities recorded 40 POGO-related crimes — at least four times more than the nine reported in 2019 before the pandemic. The incidents related to the POGO industry were kidnap for ransom, and illegal detention.
Closing this week's news roundup on a positive note. Elon Musk's SpaceX entered a partnership deal with business tycoon Henry Sy Jr.'s data firm Data Lake to operate in the Philippines. SpaceX runs Starlink, a low earth orbit (LEO) satellite-powered internet provider, which is looking to establish operations in the country. Data Lake said that this partnership would help expedite Starlink's entry to the Philippines after facing delays in the production and deployment of its LEO satellites.
Looking forward to faster internet in the Philippines!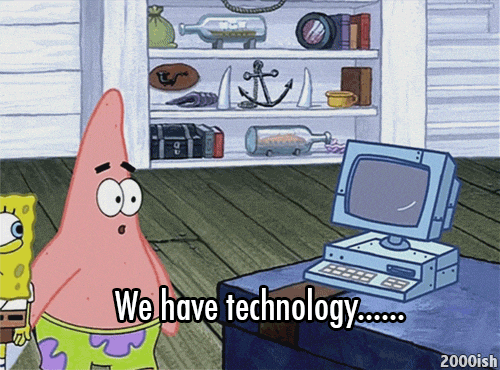 Thursday, February 9, 2023
NEWS THIS WEEK
08 February 2023
07 February 2023
06 February 2023
03 February 2023
02 February 2023
Read more Inside Outsourcing Newsletters here: