Welcome to Inside Outsourcing: The Outsourcing Week in Review
THE WEEK IN REVIEW
Welcome to another weekly round-up of all things outsourcing! Here are the hottest updates, launches, and appointments in the industry.
AI company and ChatGPT creator OpenAI is reportedly hiring around 1,000 outsourced contractors from Latin America and Eastern Europe for data labeling and programming roles. A report from TIME earlier revealed that OpenAI hired a firm in Kenya to work on content moderation in its ChatGPT platform. These reports come as OpenAI CEO Sam Altman tweeted about the company's "talent density" of only 375 workers compared to tech giants like Google and Facebook — not counting the firm's outsourced workforce.
Outsourcing continues to grow stronger in the United States (U.S.). During an interview with CNBC's The Exchange, The Economist Global Business & Economics Correspondent Arjun Ramani said that nearly 20% of companies are using outsourced contractors, while 10% are offshoring some of their functions to Canada, Brazil, and India. Ramani stated that the release of new technological innovations made it easy for companies to collaborate with a colleague, a freelance worker, or partner with a service provider despite their locations. XPrize Foundation Founder and Charman Peter Diamandis added that geography is now irrelevant in the workplace as companies are looking for cost-effective solutions that would still result in high-quality work.
On the other side of the globe, China's Ministry of Commerce reported that the country's service outsourcing contracts reached over 2.4 trillion yuan (US$363 billion) in 2022, up 14.2% year-on-year (y-o-y). About 1.65 trillion yuan (US$244 billion) of those contracts were executed before the year ended, up 10.3% over the previous year. Specifically, the executed contract value for offshore Business Process Outsourcing (BPO) services hit 146.2 billion yuan and executed Knowledge Process Outsourcing (KPO) contracts made 381.9 billion yuan (US$56.6 billion). The U.S., the European Union (EU), and China's Hong Kong Special Administrative Region (HKSAR) accounted for 53.9% of the total fulfilled contract value of offshore service outsourcing in the past year. Meanwhile, hiring activity for India's BPO industry increased 16% in January despite employers becoming "cautiously optimistic," said the employment website Naukri.com. According to its latest Naukri JobSpeak Index, the decline in tech hiring across the country was compensated by a hiring spree in non-IT sectors such as outsourcing, insurance, oil, hospitality, and banking. Overall, Naukri.com said that the Indian job market continues to show resilience and stability as it grew by two per cent in the first month of the year. A figure which, said Chief Business Officer Pawan Goyal, "gives a multi-dimensional outlook to the Indian job market and makes us optimistic about the New Year."
International BPO providers are driving the demand for office space in Cape Town, South Africa. According to a report by Business Live, the capital city has been the preferred locality for multinational BPO operators for more than 25 years. A report by the Cape Town Central City Improvement District (CCID) also revealed that there is "sustained confidence in the development and business investment potential of the Central City." Jobs available in the sector are also rising, as over 5,000 international jobs in the city last year.
U.S. contact centers are still prioritizing customer satisfaction in their growth strategies. According to a report released by software firm UJET, customer satisfaction ranked the highest, with a score of 70, followed by agent attrition (64), new technologies (55), and reducing service costs (46). Although UJET said that the polls brought "a very positive finding," they are also concerned that some companies see attrition as a driver for change, which suggests an increase in technology to manage any negativity.
Visual research, consulting, and advisory firm Aragon Research released its first Globe for Conversational AI in the Intelligent Contact Center (ICC). The report lists 14 major providers in the ICC industry which offer conversational AI services and demonstrate significant innovations in the market. The 14 listed in Aragon's report include big-name companies like Avaya, Balto, and Cisco. Intelligent cloud contact center provider Five9 was also included in the list for its omnichannel, no-code Intelligent Virtual Agents (IVA) development and seamless handoff between IVAs and live agents. Five9 EVP for Product Management Callan Schebella said this acknowledgment reflects the success of the firm's vision to deliver solutions that make AI persistent throughout the customer and agent experience…"
Laurent Junique, CEO of Singapore-based customer experience (CX) solutions provider TDCX, believes that tech layoffs create opportunities for the outsourcing industry. In an interview, TDCX's chief executive officer (CEO) and founder Laurent Junique explained that outsourcing work allows firms the flexibility to "augment current operations without the commitment" of investing in office spaces and hiring. In TDCX's case, they are seeing demand for more mature firms looking to hire large teams in one strategic location, such as in Vietnam and Turkey. Junique added that emerging outsourcing destinations like Colombia, India, Romania, and South Korea are rising fast, contributing 10% of TDCX's revenue growth between Q3 2021 and Q3 2022.
Still, be careful of laying off your IT teams as this next news might shock you.
Online hacker group Roasted 0ktapus is back with a renewed focus on getting through the BPO industry. According to a report by cybersecurity firm CrowdStrike, the group, also known as Scattered Spider, started deploying numerous phishing pages in January 2023. Digital solutions provider TaskUs was reportedly among the companies being targeted by this group. Several tech and video game companies like Riot Games, Roblox, and Zynga are also being targeted. The online hacker group made global news last year after hitting more than 130 organizations and stealing the credentials of almost 10,000 employees.
Moving on to financial reports – IT giant Tech Mahindra's revenue for the quarter ending December 2022 reached ₹137 billion (US$1.68 billion), up 19.9% y-o-y, while its EBITDA (Earnings before interest, taxes, depreciation, and amortization) grew 4.1% y-o-y to ₹21.4 billion (US$261 million). However, tighter client spending shrank the firm's consolidated by 5.3% to ₹12.97 billion (US$159 million). Tech Mahindra Managing Director and CEO CP Gurnani said they are "witnessing moderation in growth given the tough macroeconomic environment." Although he also promised that they would continue to work with their customers to pre-empt their technological requirements and identify new demand drivers, especially for digital services.
Multinational IT firm Cognizant booked a total of US$19.4 billion in revenues in 2022, five per cent higher than the previous year. Ravi Kumar S, Cognizant's CEO, said that the trust and longevity that define their strategic partnerships with global clients provide exciting opportunities as they expand their digital services portfolio. According to Cognizant, their health sciences revenue grew 4.1% y-o-y, driven by digital services among pharmaceutical and healthcare payer clients. Products and resources revenue grew 2.9% y-o-y, attributed to digital services among logistics, automotive, utilities, consumer goods, and travel and hospitality clients.
The future outsourcing workforce is on its way! BPO firm iQor recently inaugurated its "iQor Qampus" in several cities across Trinidad and Tobago. Created in partnership with the Ministry of Education, the youth development initiative is designed to prepare young adults for the business world as part of iQor's commitment to giving back to local communities. More than 600 students participated in the workplace mentoring program, where iQor professionals conduct interactive presentations designed to help young adults learn business etiquette and skills for delivering excellent customer service in any sector.
Two new exciting appointments happened last week! For starters, digital technology and CX services company Movate announced Aaron Fender as their new Executive Vice President and Chief Delivery Officer for Digital CX business. He will lead the firm's global delivery for its digital CX business unit and will be an integral part of its executive leadership team. Movate CEO Sunil Mittal believes that Fender's expertise across the CX landscape and multiple industry verticals "will help further bolster our ability to optimally deliver cutting-edge CX services and digital solutions to our growing portfolio of clients across the globe." This appointment comes after the firm's major rebrand from CSS Corp to its current name. At the same time, property and casualty insurance services provider Seibels promoted Laura Spells as its new Chief Financial Officer (CFO) after her years as VP of Accounting and Financial Services. According to Seibels' press release, Spells will oversee the company's accounting, auditing, finance, and treasury management activities. Nan Bruson, Seibels' Chief Operations Officer, said that since joining the firm, "[Spells] has made tremendous progress in driving a culture of fiscal responsibility across the Company…"
A new CCaaS experience is coming to Australia and New Zealand (ANZ) as communications technology company Zoom Video Communications launches Zoom Contact Center. Described as an omnichannel contact center-as-a-service (CCaaS) experience, Zoom Contact Center would assist businesses in delivering quick and personalized responses to their customers through various channels —  including voice, chat, and SMS — while also being optimized for video. Michael Chetner, Head of Zoom ANZ, said, "Now more than ever, flexibility and accessibility are more important to the customer experience." He added that they are excited for businesses to "differentiate themselves and build customer loyalty" by using their new contact center technology.
Time to embrace new technologies!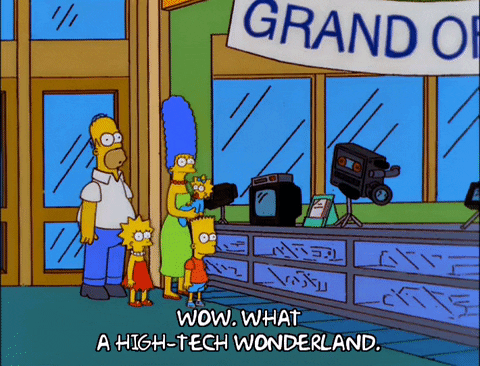 Tuesday, February 7, 2023
NEWS THIS WEEK
06 February 2023
03 February 2023
02 February 2023
01 February 2023
31 January 2023
Read more Inside Outsourcing Newsletters here: