Welcome to Inside Outsourcing: The Outsourcing Week in Review
THE WEEK IN REVIEW
The Philippines' outsourcing industry continues its explosive growth. We cover jobs, expansion, funding and investment. All in this week's Inside Outsourcing…
The Philippine province of Davao is aiming to double its business process outsourcing (BPO) workforce by 2028. ICT-Davao President Xavier Manalastas said the province's BPO industry is targeting to have 150,000 employees in five years. This is in support of the IT and Business Process Association of the Philippines' (IBPAP) 2.5 million target for the national IT-BPM labor force. This goal is not far-fetched. According to a recent study made by Malaysian employment website JobStreet and London-based data analytics firm Kantar, job seekers are enticed by the BPO industry's competitive compensation and benefits. Similarly, a survey conducted by customer experience products provider Sitel Philippines revealed that healthcare programs and benefits attract people who are looking for jobs in the outsourcing sphere.
Healthcare management services and solutions firm Legato Health Care Technologies, now rebranded as Carelon Global Solutions, reported a strong eight-fold growth during the pandemic. According to Carelon's country head, Nora Terrado the company's employees grew from 800 to 7,000 during the period of 2020 and 2022. Impressive! Pasig City welcomed yet another contact center with the opening of Indian firm Datamatics. The global and digital technologies company recently opened a customer support center.
Philippine Economic Zone Authority (PEZA) OIC Chief Tereso Panga is encouraging Filipino-Chinese entrepreneurs to explore investment opportunities in the country's ecozones to help stimulate domestic manufacturing and service sectors. Panga noted that domestic production greatly contributes to the country's economic growth. Meanwhile, an initial amount of US$24.7 million in investment pledges from Swiss firms have been received by the Board of Investments (BOI). According to the BOI, these investments translate to 475 jobs to be generated. Speaking of investments, Philippine Chamber of Commerce and Industry (PCCI) President George Barcelon said that the local government should emulate Philippine Economic Zone Authority's (PEZA) rules and regulations to promote inclusive investment growth in the country. Barcelon stressed the role LGUs can potentially play in facilitating investments in the whole country.
The country seems to have ended 2022 on a high note. Despite a global recession and rising commodity prices, the country's economy performed well, expanding by 7.6 per cent in 2022, surpassing the government's set target of 6.5 to 7.5 per cent according to the Philippine Statistics Authority (PSA). However, analysts are skeptical that the country could sustain this bullish performance. According to Oxford Economics assistant economist Makoto Tsuchiya, domestic pressures are bound to taper the economy's bullish expansion. He noted that the continuously ballooning inflation could strain Filipinos' purchasing power. Ateneo Center Economic Research and Development director Ser Percival Peña-Reyes echoes the same sentiment. According to him, the country will see a slowdown in consumer spending. He said if not addressed, the rising inflation could deter the economic growth of the country.
The United States government is providing Philippine-based telecommunications firm NOW Telecom with a US$2.15 million grant for a feasibility study on the development of reliable and secure nationwide 5G mobile and broadband networks in the Philippines. Department of Information and Communications Technology (DICT) undersecretary Angelo Nuestro said that the partnership will allow Filipinos broader access to internet connectivity. To further digitalize the Philippines, President Ferdinand "Bongbong" Marcos Jr. will tackle ICT alongside
creative industry, and film co-production partnerships during his state visit to France which is slated in June. The Philippines has been identified as a priority country for British investment partnerships, Finance Secretary Benjamin Diokno said. He said the United Kingdom has affirmed its commitment to pursue partnerships with the Philippines, noting recent deals and ongoing discussions as signals of strong trade ties. Bilateral trade between the two countries had already returned to pre-pandemic levels of about £2.1 billion, according to UK's deputy ambassador to Manila Alistair White.
UnionBank registered a record high net income of P52.2 billion in 2022, 16 per cent higher year-on-year (y-o-y). According to the bank, this growth is attributable to its shift to digital. In 2022, UnionBank launched its digital banking platform, one of the six digital banks licensed by the Bangko Sentral ng Pilipinas. Almost half, or 49%, of Filipinos, believe that their quality of life will improve in the next 12 months, according to a survey released by Social Weather Stations (SWS). The nationwide poll — conducted between December 10 to 14, 2022 with 1,200 participants nationwide — shows that the Net Personal Optimism score in the country is +44, which is excellent.
We are betting our bottom dollar, things will improve!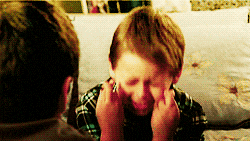 Thursday, February 2, 2023
NEWS THIS WEEK
01 February 2023
31 January 2023
30 January 2023
27 January 2023
26 January 2023
Read more Inside Outsourcing Newsletters here: