Welcome to Inside Outsourcing: The Outsourcing Week in Review
THE WEEK IN REVIEW
Outsourcing is booming. As the recession bites, we're expecting the industry to reach new heights. Know everything you need to know, with Inside Outsourcing. Enjoy!
About 83% of 'chief tax officers' plan to use outsourcing and managed services in the next three years. According to a study by global professional services network KPMG, outsourcing helps with cost reduction over time while providing the best technology and expertise. Greg Engel, Vice Chair for Tax at KPMG, added that it makes perfect sense for these chief tax officers to ramp up their interest in outsourcing models given the global economic, regulatory, and talent environment.
Multinational technology company IBM is outsourcing more tech jobs to India, after the firm reorganized its Advanced Interactive Executive (AIX) unit. According to reports, IBM has recently outsourced 80 AIX developer jobs to India following the layoffs of its U.S.-based tenured employees. The outsourcing scheme comes as IBM executives settled with former American employees who sued the tech corporation, alleging age discrimination.
The contact center industry is flourishing! According to a report by Brandessence Market Research, the Global Contact Center as a Service (CCaaS) market is estimated to reach a valuation of US$15.1 billion by 2028, registering a compound annual growth rate (CAGR) of 18.0% between 2022-2029. The increasing number of global enterprises, the booming e-commerce sector, widespread technological advancements, remote work, R&D investments, and industrialization are adding momentum to the progression of the global CCaaS market.  Brandessence Market also stated that the reduced overall operational expenses and improved employee productivity draw companies to utilize CCaaS solutions in their operations. Meanwhile, market research firm Technavio estimates the global contact center artificial intelligence (AI) market to grow by 18.83% year-on-year (YOY) in 2023. Technavio cites the rising adoption of cloud-based call centers, the necessity to improve CRM for effective revenue generation, and the increased demand for web self-service as the major drivers for the market's growth. On the other hand, the report notes integration issues between front-end and back-end knowledge bases, lack of information security and protection, and chatbots replacing manual work as key challenges in the sector.
Staying with the topic of contact centers, digital customer service provider Glia recently released Glia Call Center — its first-ever customer experience (CX) suite designed specifically for the financial services industry. The new release incorporates rich conversational AI features for automating phone interactions while facilitating financial institutions' migration from phone-centric to digital-first customer service. It also creates efficiencies in management, staffing, and reporting. Glia Chief Strategy Officer Justin DiPietro added that Glia Call Center enables financial institutions to "marry phone calls and digital experiences" for a unified approach.
In other industry news, IT services and consulting company Cognizant entered into an acquisition agreement with global software services Tech Talent-as-a-Service (TaaS) firm Mobica. The acquisition significantly expands Cognizant's IoT-embedded software engineering capabilities and provides clients with a deeper and broader array of end-to-end support to enable digital transformation. Annadurai Elango, executive vice president of Cognizant's Core Technologies and Insights, added that Mobica's large presence in Poland significantly enhances their growing development teams in Eastern Europe. Upon closing the acquisition, Cognizant will add nearly 900 people across Europe and North America, including approximately 550 engineers in Poland.
Business Process Outsourcing (BPO) firm TaskUs shared its updated investor holdings in its most recent 13F filing with the U.S. Securities & Exchange Commission (SEC). According to the filing, several institutional investors and hedge funds — including Metzler Bank and Victory Capital — purchased additional stock in the firm during Q4 2022. On the other hand, investment firm Transatlantique Private Wealth trimmed its TaskUs shares by 25.1% after selling 5,924 of its stock. TaskUs stock's total market value is currently at US$1.79 billion.
Multinational IT services and consulting company Tata Consultancy Services (TCS) was recognized as a 'Leader and Star Performer' in Everest Group's PEAK Matrix for Finance and Accounting Outsourcing (FAO). According to Everest's tally, TCS showed the highest YOY revenue growth among industry leaders due to the company's large transformation deals and scope expansion in strategic finance and accounting. TCS also received one of the highest client satisfaction ratings thanks to its transformation capabilities, collaborative approach, relationship management, and proactiveness.
Conversational marketing platform Botco.ai revealed that 76% of contact centers leverage chatbot technologies in their operations to improve their performance. In its latest study, Botco.ai said that contact centers increasingly rely on intelligent chat solutions to speed up their response times and enhance customer interactions. Botco.ai Co-founder and CEO Rebecca Clyde said that contact centers are increasingly turning to AI-powered conversational marketing solutions to complement their live agents. Clyde added that chatbots are a cost-effective solution that benefits both contact center employees and customers who are reaching out for support.
Technology giant Microsoft, made a big move to dominate the AI market investing $10 billion in OpenAI's ChatGPT technology. In a press release, Microsoft explained that this partnership would give them access to some of the most popular and advanced AI systems. The deal would also boost Microsoft's Azure cloud while providing OpenAI with additional specially designed supercomputers to run its complex AI models and fuel its research. Similarly, anti-money laundering and surveillance AI service provider HawkAI recently received $17 million in Series B funding sponsored by Sands Capital, DN Capital, Coalition, BlackFin Capital Companions, and Picus Capital. Hawk AI CEO and co-founder Tobias Schweiger said that the company's development would be fueled by industry-wide demand for AI, cloud outsourcing, and convergence of fraud and AML expertise. The firm added that the newly-raised funding would assist them to "change into the main international surveillance platform."
An African rights group is urging Meta Platforms to improve its content moderation in the region after outsourcing firm Sama severed its contract with the social media giant. Bridget Andere, Africa policy analyst at Access Now said that Meta should increase the number of moderators for the region "to adequately cover local languages and dialects, and also be more transparent about their algorithms which are promoting harmful content." Meta did not provide details on a possible new third-party contractor for East Africa but said Sama's withdrawal would not adversely impact users on its platforms.
Employees retrenched by tech giants Amazon, Microsoft, Google, and IBM reached nearly 44,000 just this January. According to consulting firm Challenger, Gray & Christmas Inc., this figure is "a continuation of a worrying trend from last year," where the tech sector announced 97,171 job cuts, up 649% from 2021. At the onset of the COVID-19 pandemic, tech firms aggressively hired staff to keep up with the uptick in e-commerce sparked by lockdowns worldwide. Despite increasing layoffs, analysts believe the U.S. government's H-1B work visa is expected to surpass 85,000 this year. According to a report by TechTarget, hiring technology professionals will likely remain strong due to the push for digitalization and automation. Tech certification provider CompTIA also revealed that financial services, defense, and consulting companies are hiring tech workers previously laid off by tech giants. H-1B work visa holders are primarily used to fill technology jobs in two distinct industries — IT and outsourcing. Last 2022, the U.S. government received 308,000 H-1B applications.
Endless opportunities for outsourcing!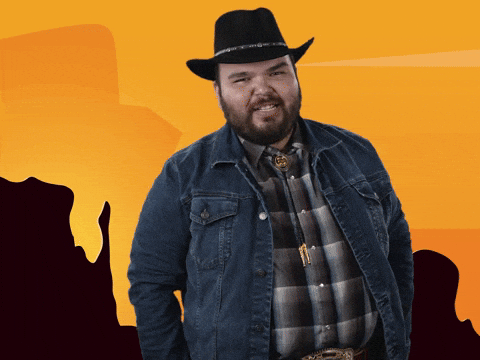 Tuesday, January 31, 2023
NEWS THIS WEEK
30 January 2023
27 January 2023
26 January 2023
25 January 2023
 24 January 2023