Welcome to Inside Outsourcing: The Outsourcing Week in Review
THE WEEK IN REVIEW
It's been a great week in outsourcing! We've got news about digitization, foreign investments, and learning programs. The road to outsourcing is paved in gold!
The Philippine business process outsourcing (BPO) industry is the most aggressively hiring sector in the country, according to online job posting platform JobStreet. Based on the online platform's data, BPO firms have the most job postings on their site, with customer service representative roles leading the ads. The Technical Education and Skills Development Authority (TESDA) report supports this statistic. According to the government's technical skills development agency, most of their graduates are employed in the information technology business process management (IT-BPM), agriculture, and construction industries. TESDA's records indicate that 84.7% of their students have been employed. TESDA spokesperson Aniceto Bertiz attributes graduates' hireability to upskilling, reskilling and retooling. However, state-run think tank Philippines Institute for Development Studies (PIDS) said that job opportunities in the IT-BPM industry remain low in the country's rural areas. PIDS' recent study revealed that many local talents still have to move to another province to find jobs in the sector. Research consultants Paul John Peña and Vince Eisen Yao are pushing for a review of policies on competitive pricing for contracting work to help address this matter.
Over in the Visayan region, more and more BPO employees are shifting to other career tracks, according to Information Communications Technology Davao (ICT Davao) President and Next BPO Solutions CEO and founder Eric Manalastas. BPO employees are said to be venturing into freelancing, establishing start-up companies, and jobs that offer high salaries outside of the BPO industry.
Let's see how the economy is doing. The Philippine Economic Zone Authority (PEZA) is anticipating an influx of foreign direct investments (FDIs) this year, following President Ferdinand "Bongbong" Marcos Jr.'s attendance at the World Economic Forum (WEF). Several multinational companies and investment firms including BlackRock, financial services Morgan Stanley, Swiss mining multinational Glencore, logistics firm BP World, insurance giant AXA, satellite provider Astranis and online education provider Coursera have shown interest in setting up businesses in the country. The Philippines is also welcoming investments from India. Shambhu Kumaran, Indian Ambassador to the Philippines, said businesses from India are interested in venturing outside of Metro Manila. Indian firms are interested in tapping into the BPO industry and possible trade opportunities. British Chamber of Commerce Philippines (BCCP) Executive Director and Trustee Chris Nelson recently said that British companies see the Philippines as a very important market, describing it as a "gateway" to Southeast Asia. However, Nelson said that most firms are still waiting for the implementing rules and regulations of the amended Public Service Act. He also noted that the government's push for digitalization will further make the country an enticing investment destination. Speaking of an attractive investment destination, United States-based Semiconductor Industry Association (SIA) called the country a "critical player" in the global semiconductor industry and a major hub for semiconductor assembly and test manufacturing. In a meeting with the Department of Trade and Industry (DTI) and Bureau of Investments (BOI), SIA shared investment prospects and business opportunities for the Philippines with the passage of the CHIPS Act of the United States.
To strengthen the country's workforce and to further boost economic recovery, TESDA said it will focus more on digitalization and IT-BPM collaboration. TESDA Director General Danilo Cruz, they are currently developing the National Technical Education and Skills Development Plan (NTESDP) 2023-2028, which will be used as a roadmap for technical vocational education and training (TVET) in the next five years. The government's push for digitalization should be complemented by policy reforms that harness inclusive internet connectivity, PIDS suggests. Philippine Statistics Authority (PSA) data show the digital sector's economic contribution grew by 7.8 percent (Php1.87 trillion) in 2021. Despite this, the research pointed out that the sector's total median investment and the number of digital businesses in the Philippines are lower compared to neighboring countries like Cambodia, Vietnam, and Indonesia.
The National Privacy Commission (NPC) conducted on-site visits to the head office of telecommunication companies to ensure that they are complying with data privacy laws in the country. This move comes as the Philippine government implemented the SIM Registration Act, which collects personal data of mobile phone users in the country. Meanwhile, the  is in talks with the government of Denmark for a possible partnership that will develop the country's digital landscape. DICT Undersecretary Anna Mae Lamentillo said that the country can learn and benefit from Denmark's advanced approaches to digitalization.
Trade chief Secretary Alfred Pascual said business owners and executives should continue reskilling aDepartment of Information and Communications Technology (DICT)nd upskilling their employees to avoid job shedding as businesses adopt technology and embrace automation. He noted that many jobs will be lost due to automation, but new and high-quality jobs will emerge by adopting technologies that will increase productivity. Car-hailing app Grab and online human-skills school BagoSphere are launching a career acceleration program for aspiring BPO professionals called GrabScholar. Under the program 150 individuals will receive skills training for the four-month Ateneo Center for Educational Development (ACED)-BagoSphere BPO Fellowship Program (BBF). This consists of a one-month intensive online training with a live coach and three months of job placement and mentoring support.
Outsourcing firm and Outsource Accelerator Source Partner Origo BPO launched the pilot run of "Your Reach Program," an initiative that aims to equip individuals with no prior experience for job roles in the BPO industry. The program Your Reach Program is a 10-week learning series that tackles courses in communication, interview training, basic customer service, general BPO knowledge, proficiency in Microsoft Suite, and personal development. American-based multinational digital communications firm Cisco is offering a digital and cybersecurity training program to 6.7 million Asia Pacific students in the next 10 years. The Philippines is among the countries in the Asia Pacific region that would benefit from this program that is offered through Cisco's Networking Academy. Cisco aims to train a total of 25 million students worldwide in the next decade.
It's always fun to learn something new!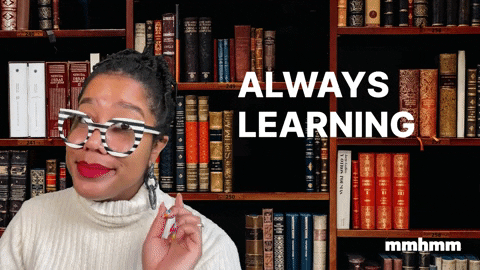 Thursday, January 26, 2023
NEWS THIS WEEK
25 January 2023
24 January 2023
23 January 2023
20 January 2023
19 January 2023
Read more Inside Outsourcing Newsletters here: