Welcome to Inside Outsourcing: The Outsourcing Week in Review
THE WEEK IN REVIEW
Welcome back! Can you believe it's almost the end of Jan! The outsourcing industry is back in full swing. We're working hard to bring you all the latest news and insights. Let's go.
Recruitment across India's top tech firms — Tata Consultancy, Infosys, HCL Tech and Wipro — amounted to only 1,940 roles in December 2022, its lowest recorded in 11 quarters. According to Economic Times India, the decline marks a sharp drop of nearly 97% from the net addition of  IT firms during the previous year, when there was an aggressive need to recruit talent. Kamal Karanth, a co-founder of specialist staffing firm Xpheno, said this slowdown reflects the macro technology trends currently at play. Advertisements for ICT job vacancies in New Zealand also dropped by 10.8% by end-2022. Job posting site Seek New Zealand said that this downfall comes as overall job ads for the nation fell by six per cent in December. However, SEEK New Zealand Country Manager Rob Clark said that this was typical for the holiday period and added that applications per job ad on their website "recorded the greatest monthly increase since the COVID-19 pandemic impacted the job market in 2020." The decline in job vacancies can also be an effect of the country's record-level 69.3% employment rate in Q3 — the country's highest since 2007.
From reported declines to impressive growth! Global demand for outsourcing saw a huge climb in the past year, according to leading outsourcing marketplace Outsource Accelerator. In its recently released 2022 Outsourcing Performance Report, Outsource Accelerator generated nearly 15,000 outsourcing inquiries last year. The inquiries represented 28,570 full-time jobs with an estimated value of $857,100,000. This is 125% higher compared to the previous year's 6,505 inquiries. Demand is highest in the United States at 43.09%, followed by Australia, Canada, and the United Kingdom. Outsource Accelerator Founder and CEO Derek Gallimore expects the company's reach will grow by two- to four-fold across 2023.
Companies in the Asia Pacific (APAC) – a region which comprises over half of the world's population – are 14 times more likely to outsource their social media strategies. According to software firm Meltwater, 39.60% of regional firms are looking to increase their social media budget this 2023. When asked about their goals, 79% said they want increased brand awareness, while 71% want brand engagement. Meltwater noted that as consumers become more discerning and marketing budgets tighten, reaching audiences and standing out has never been more important.
Moving on to outsourcing regulations, Uganda organized a stakeholder consultative workshop to discuss its National Business Process Outsourcing (BPO) Policy. Speaking at the event, Ministry of ICT and National Guidance Permanent Secretary Aminah Zawedde explained that the policy would help match the industry's high demand for manpower. BPO and Innovations Council Chairman William Bazeyo added that the policy is a "much-needed solution" for youth employment. India is also raising a new policy to address exploitation in the outsourcing sector. Meanwhile, India's Ministry of Finance is mandating a fixed minimum service charge of seven per cent for outsourced manpower procurement to address exploitation in the industry. Under the new policy, the new minimum service charges for outsourced manpower procurement is at 3.85% (3% profit plus transaction charges, which are 0.85% at present), as proposed by Government eMarketplace (GeM) — an online platform for public procurement in India. In special cases, the procuring entities can also fix the service charge above 3.85% with proper justification on file, wherever required.
Fijo-based travel and tourism firm Rosie Holidays will be launching its outsourcing venture Rosie BPO. According to Rosie Holidays managing director Tony Whitton, the sector has enormous potential to generate revenue for the group as it could offer back office services to its international wholesalers. The company has started to employ around 80 staff for its new venture since August 2021. Rosie BPO is expected to officially launch in February.
Several mergers and acquisition deals were inked last week. Here are some within the outsourcing world:
First stop is between global professional services company Accenture and consulting firm SKS Group. In a press release, Accenture stated that this deal would help expand their technology, consulting, and regulatory services capabilities, especially in servicing specialized banks. David Cordero, who leads Accenture's Banking industry group in Europe, added that SKS Group's "innovative solutions and skills" will bolster their ability to transform banks' core business functions, enabling them to operate more efficiently, make better use of their data and develop new products faster. At the same time, staffing, outsourcing, and workforce management provider Yource is expanding its Caribbean footprint through its acquisition of Suriname-based call center Sure Aim. Yource COO Ronald Smit said that this buyout is an important condition for them "to invest further and to continue to grow with existing and new partners." Sure Aim will be rebranded as Yource Suriname.
To reaffirm its commitment to providing digital excellence, digital transformation and talent solutions provider Intelliswift Software recently acquired Silicon Valley-based Global Infotech (GIT). According to Intelliswift CEO Surej KP, this partnership will allow them to help clients accelerate their digital journeys and meet dynamic demands at scale. Pat Patel, Founder and CEO of Intelliswift, added that GIT's addition to their operations "will add rich industry experience, enhance our diverse solutions portfolio, and help us serve our combined clientele much better with exceptional capabilities…" Lastly, outsourced coding, revenue cycle, and healthcare education solutions provider The Corridor Group Holdings, LLC (Corridor) secured management to Select Data's outsourced services business unit. Corridor said that this deal would help provide tech-enabled coding and clinical documentation review services to the clients of the acquired business unit. Corridor CEO Des Varady added that their "unique ability to deliver quality services at scale will bring added value to Select Data's clients."
In other news, Teleperformance (TP) Peru was recently recognized as the 2023 Frost & Sullivan Company of the Year for customer experience (CX) outsourcing services. The award, which is based on an independent evaluation, lauds TP Peru for leading the industry in growth and innovation to advance CX outsourcing services in Peru. Samantha Fisher, Frost & Sullivan Best Practices Research Analyst, said TP Peru "is at the forefront of the fiercely competitive CX outsourcing market" as many CX services have attempted to serve the nearshore market out of Peru but have not flourished.
Offshore consulting firm and Outsource Accelerator (OA) Source Partner Cloudstaff was recently recognized among The Australian Financial Review's (AFR) Fast 100 list for 2022. According to the firm's investment partner Navegar, the talent shortage in Australia, which drove companies to embrace outsourcing, brought Cloudstaff to new heights. Commenting on the recognition, Cloudstaff VP of Growth Chris McDonald added that the last two years "have been the greatest training exercise ever" on managing remote teams."
Delegates from the United Arab Emirates' (UAE) Ajman Chamber of Commerce and Industry (ACCI) recently visited the headquarters of the country's leading IT and communications provider Tafaseel BPO Group. Headed by ACCI Chairman Abdullah Al-Muwaji, the visit is set to enhance direct communication and develop relations between top Emirati companies and Ajman's private sector. Al-Muwaji also stressed that the firm — which is led by Maryam Al Nuaimi, the first woman in UAE's BPO industry — promotes diversity for the country's young men and women who are entering the private sector.
Al Nuaimi is not the only one who is making history as six women-led outsourcing companies were featured on the Fortune 500 list. Stephanie Ferris of payment services provider Fidelity National Information Services, Maria Black of HR management software and services provider Automatic Data Processing (ADP), Christine Leahy of multi-brand IT firm CDW, Joyce Mullen of business-to-business tech firm Insight Enterprises, Nazzic Keene of digital transformation provider Science Applications International Corporation (SAIC), and Jennifer Parmentier of manufacturing company Parker-Hannifin were among the 53 women-CEOs listed in the list. This comes as, for the first time in its 68-year history, more than 10% of companies in the Fortune 500 list have women as their CEOs.
Several outsourcing service providers were included in Glassdoor's Best Places to Work 2023. Ranging across various industries, Glassdoor's list includes employers that put emphasis on their flexible work environments, improved benefits packages, and a focus on work-life balance. "The continued impact of the COVID-19 pandemic and push for remote work have changed the dynamic of the work world — perhaps permanently. Despite the turmoil, turnovers, and challenges, some companies are doing it right, according to their employees," the employment platform added.
Congrats to everyone! 2023 brings a lot of wins to celebrate!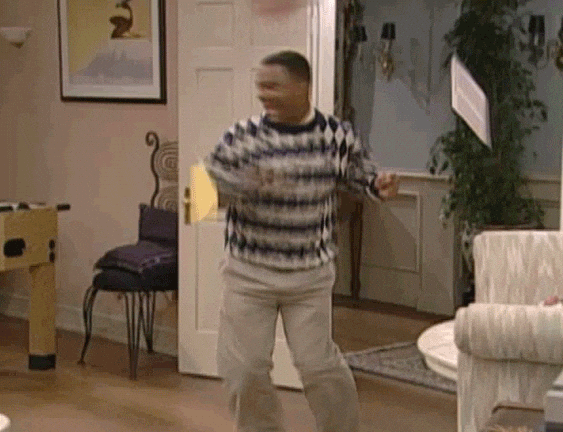 Tuesday, January 24, 2023
NEWS THIS WEEK
23 January 2023
20 January 2023
19 January 2023
18 January 2023
 17 January 2023
Read more Inside Outsourcing Newsletters here: