Welcome to Inside Outsourcing: The Outsourcing Week in Review
THE WEEK IN REVIEW
The Philippine government continues to promote the country to the global market — and it is showing promising results! See what they are in today's edition of Inside Outsourcing!
The Philippines secured the 15th spot in the 2023 Tholons Global Business Innovation Sustainability Index (TBIS). The country scored big in the Super Cities category with 9.45 out of 10, followed by Business with 8.26 and Diversity, Equity, and Inclusion (DEI) with 8.15. With these top marks, Tholons categorized the country as a "Big Kahuna" nation and one of the "new leaders [who have] built a vibrant foundation."
Speaking of leading outsourcing indexes, Outsource Accelerator (OA), in partnership with productivity tracker Time Doctor, have developed the world's first outsourcing firm index. The Time Doctor OA500 2023 was launched yesterday, naming the world's top 500 outsourcing firms. Based on a thorough, objective methodology, the Time Doctor OA500 is the culmination of the analysis of over 2,300 firms globally. OA Founder and CEO Derek Gallimore said that the index is a valubale a tool for analysizing, comparing, tracking, and ranking global firms.
See the complete Time Doctor OA500 2023 here, and download the free PDF report, or browse the interactive OA500 directory here.
Think tank Philippine Institute For Development Studies (PIDS) believes that the Business Process Outsourcing (BPO) industry will continue to maintain the country's economic momentum this year. In a webinar, PIDS said they are banking on the rising demand for virtual employees. However, the agency also thinks the Philippines needs to find new growth opportunities to heal from economic scarring post-pandemic. Similarly, Managing Director of eManagement for Business and Marketing Services Jonathan Ravelas said that BPOs and Overseas Filipino Workers (OFWs) could help the country combat its 8.7% inflation. According to Ravelas, focusing on the "big picture" will help the government find relief from the high inflation rates in the country. Aside from BPO and OFW investments, the economist also suggested opening the retail sector to foreign brands and developing the tourism, gaming, manufacturing, and mining sectors. The Philippine House of Representatives Way and Means Committee chair Joey Salceda is also optimistic about achieving the government's economic growth targets this year thanks to BPOs, OFWs, and freelancers. According to the politician, economic growth could fall between 5.5 to 5.6% despite global recession and higher inflation rates.
BPOs were also emphasised at the recent Philippine Business Opportunities Forum in Japan. During his keynote speech, Department of Trade and Industry (DTI) Secretary Alfredo Pascual revealed that they want to establish Information Technology and Business Process Management (IT-BPM) locators in 31 cities throughout the country by 2025. The Trade chief, in his efforts to lure investors, also said that the Philippines is "the place to go" for companies looking for potential growth in human resources, BPOs, and manufacturing.
In other news, AWS re/Start — Amazon Web Services' (AWS) upskilling program — is expected to contribute to the IT & Business Process Association of the Philippines' (IBPAP) target to add 1.5 million more jobs to the outsourcing sector. AWS Head of BPO CX for Asia Pacific and Japan Simon Burke said that reinforcing and upskilling employees make them more capable of working with emerging technologies like cloud and artificial intelligence (AI). "What we do is we take people who do not understand the cloud and we train them in the cloud fundamentals," Burke explained. AWS re/Start is a cohort-based workforce development training program that prepares individuals for careers in the cloud and connects them to potential employers.
Other outsourcing companies are also taking part in IBPAP's goal. iQor is looking to recruit 300 more employees in Negros Occidental this month. According to iQor Philippines Senior Recruiting Manager Carla Montelibano, 150 slots are available for their Bacolod site, while 150 slots are up for grabs at their Talisay site. The positions available are for customer service representatives and technical support representatives. At the same time, Alorica is poised to hire more employees as it launched its third office in Davao City. The new site spans over 3,000 square meters (sq.m.) of operational floor space, showcasing the company's impressive growth in the area, where it already employs over 4,500 people. Alorica Regional President of Asia-Pacific Mirei Magallona said this launch is a celebration of the firm's successful growth and continued commitment to Davao City.
Meanwhile, outsourcing firm Teleperformance received the Madayaw Award in Davao City's first-ever IT-BPM Awards. Spearheaded by ICT Davao and sponsored by the Davao City Investment Promotion Center (DCIPC), the event recognizes "brave and innovative businesses" that survived the COVID-19 pandemic. Reacting to this achievement, Teleperformance Philippines CEO Francisco Lara said that the firm remains steadfast in bringing more jobs and a high-quality workplace.
Another outsourcing firm is making noise in the environmental sector. Pandr Outsourcing joined the Albay Yacht Club in raising awareness of the importance of improving the aquatic and terrestrial environment of Legazpi City — particularly the Macabalo River. In a press release, the firm said its commitment to supporting environmental initiatives remains strong, as the company strives to educate and inform on proper waste management practices in the Macabalo River area. Pandora added that they believe in the power of collaboration and hope their support will lead to positive change in the community.
President Ferdinand Marcos Jr.'s official visit to Japan was deemed "fruitful" as it sealed US$13 billion of pledges that could provide about 24,000 jobs to Filipinos. During the five-day trip, 35 investment deals were signed across various industries —  including those in the infrastructure, energy, health care, and agriculture industries. The Philippines and Japan also cemented their defense and security relations and information and communications technology (ICT) cooperation by signing bilateral agreements that "provide the framework for enhanced mutually-beneficial collaborations in many areas.
Board of Investments (BOI) Managing Head Ceferino Rodolfo announced that they had reached 40% of their Php1 trillion (US$18.3 billion) investment target for 2023 due to Marcos Jr.'s visits to other countries. According to him, the President "created a pipeline of strong interest from investors," particularly in the renewable energy sector, public utilities, retail trade, and tech start-ups. And BOI's investment approvals could grow further as around 500 IT-BPM locators chose to transfer their membership to the agency. According to Philippine Economic Zone Authority (PEZA) Deputy Director General Vivian Santos, half of their 1,000 IT-BPM members opted to move to the BOI to continue their work-from-home arrangements. Despite losing some of their members, Santos said that they are confident that they could reach a 10% investment increase this year. The PEZA official added that they are still receiving applications for the development of IT parks and centers in the country.
Among those applications is a new Knowledge, Innovation, And Science Technology (KIST) park that would be built at Isabela State University (ISU). According to ISU, the KIST Park will be a sustainable economic zone that would cater to business and commercial sectors anchored on the concept of rural development among communities. The KIST park will be located on different ISU campuses, namely the Echague Main Campus, Roxas Campus, Ilagan Campus, and Cabagan Campus.
Cebu is becoming a popular outsourcing location as it accounts for 60% of Provincial BPO expansions last year. According to property investment firm Colliers Philippines, some outsourcing locators are expanding outside Metro Manila due to attractive rents, the availability of high-quality office spaces, and skilled manpower. Among the notable 2022 deals made in Cebu, a popular beachside city, were Wipro, Concentrix, and Avant Offices.
Enough said, we're off to the beach!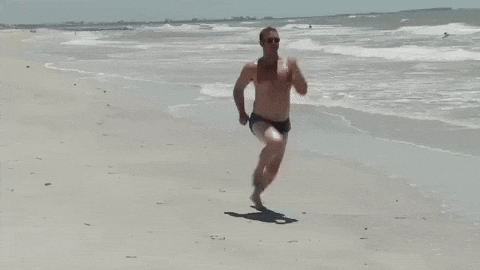 Thursday, February 16, 2023
NEWS THIS WEEK
15 February 2023
14 February 2023
13 February 2023
10 February 2023
09 February 2023
Read more Inside Outsourcing Newsletters here: