Outsourcing real estate cold calling: Key to more leads and sales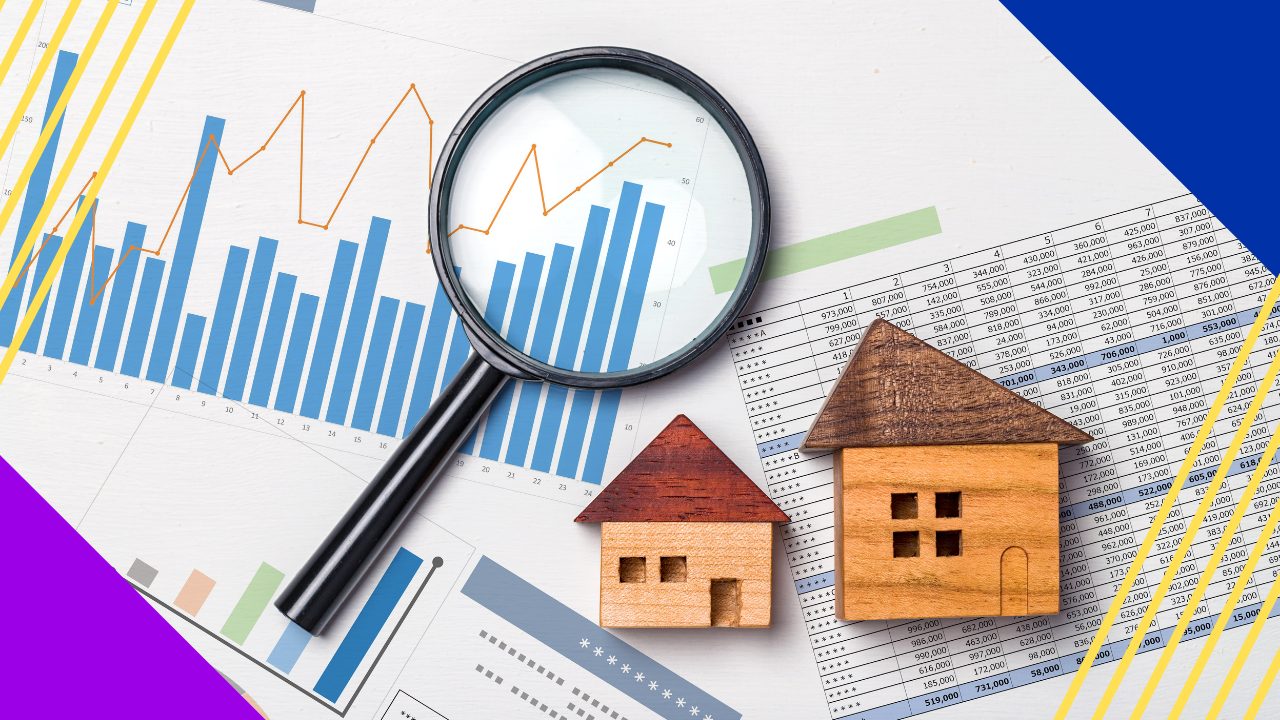 In running a real estate cold calling business, time is a valuable asset.
You don't just display a house or a building model and wait for interested clients to approach you about it. Interacting is the first step in winning a lead in this industry, and then communicating comes right after it.
For businesses in this industry to grow, they will need real estate agents. The company needs excellent agents who are good at communicating, especially in sales, to sell a property.
It's the only way how an agent can generate leads to potential customers and eventually, confirmed buyers.
Admittedly, this will not be easy, but excellent benefits and pay await after a convinced customer finally buys the property.
If you're a real estate agent or a property owner, you're more than likely familiar with the hectic daily schedules packed with client meetings down to the last minute.
Spending the whole day on the phone talking to clients, exchanging emails with them, and meeting them in different places are all too familiar scenes with real estate agents.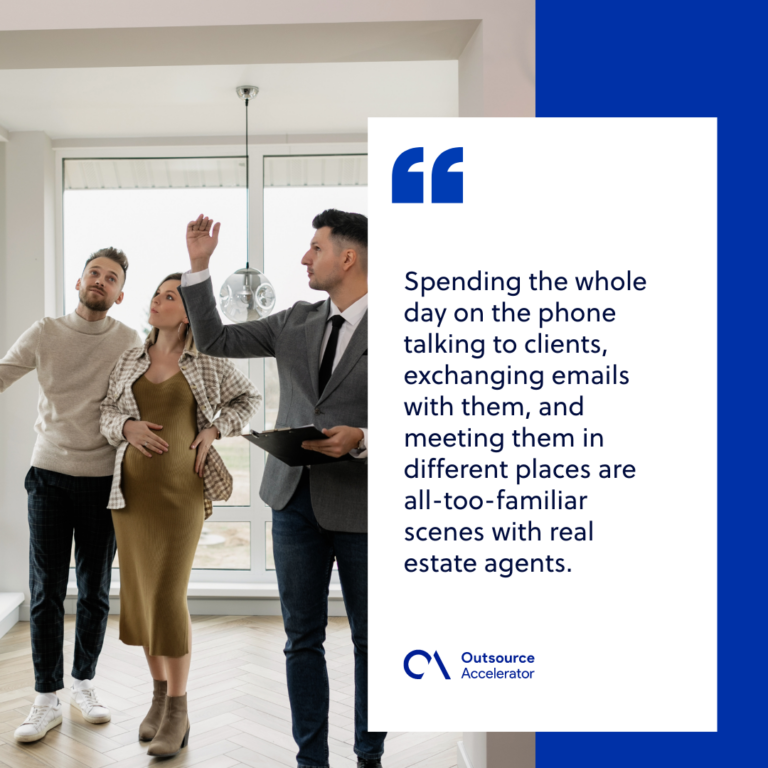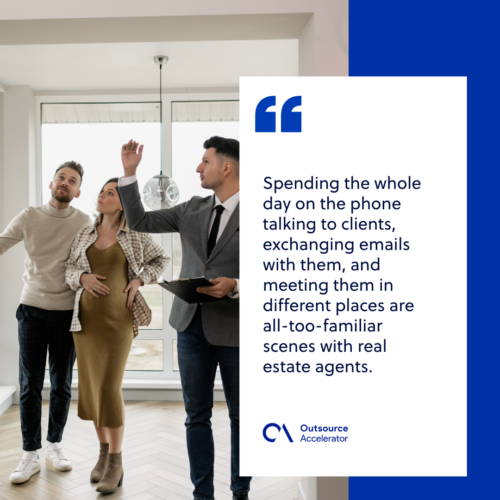 How outsourcing real estate cold calling services benefit you
Effective time management is crucial for real estate agents — if you can manage your time efficiently, then you'll know that you're good at what your job demands.
However, you're still human which is why at some point, time management is hard.
This is one of the major reasons why some agents are hiring real estate virtual assistants to help them manage their time more efficiently.
Some real estate virtual assistant tasks include helping agents by:
Scheduling their meetings with clients
Showing properties to interested customers
Organizing the email inbox to filter urgent messages
Arranging listings of clients and contacts
By this, you can have ample time to focus on your primary task as an agent, to win more clients.
On the other hand, some real estate cold calling business owners are looking for a reliable real estate call center that can offer excellent cold calling services.
But before we delve into these third-party services for real estate companies, it's essential that you completely understand what cold calls mean in this industry first.
What does real estate cold calling mean?
In the real estate industry, cold calls are among the methods used by realtors to find new clients and more leads.
In fact, according to the recent real estate lead generation statistics report, cold calling is used by 11.2% of real estate agents in the US from all the lead generation activities.
These real estate professionals make phone calls to other people — who often have no prior connection with them — and advertise their services.
If the person on the other end picks up, the real estate agent will then introduce themselves and assess if their recipient is a potential customer.
This is easier than it sounds.
In reality, real estate cold calling only 28 percent of all cold calls are answered. Out of this 28 percent, only 1.7 percent are turned into referrals.
How do real estate agents utilize a cold call?
Cold calls serve various purposes in the real estate industry.
As mentioned earlier, one of the main purposes of real estate cold calling is lead generation and connecting with potential buyers who have shown initial interest.
Once a real estate agent has connected with potential home buyers, the real game begins.
The initial call is a tricky part for most agents. After all, they're a complete stranger to the person they're calling.
This is why leveling up their real estate cold calling game is paramount for a real estate agent who wants to reel in new customers.
With an experienced real estate agent, a cold call will serve as the start of customer engagement that would eventually turn the agent's monologue into a dialogue with his recipient.
Once the agent has built rapport, the dialogue can be subtly steered toward the customer's pain points and ultimately proceed to make his sales pitch.
Types of cold calls
Below are the different types of real estate cold calling utilized by real estate agents:
Expired leads
Expired leads pertain to home sellers with expired listings. Basically, these expired listings become sources of real estate cold calling prospects that a resourceful real estate agent can take advantage of.
Geographic farming
In geographic farming, a real estate cold calling agent focuses their effort on a single neighborhood.
Geofarming helps expand a real estate agent's influence and assert him as an authority in that area.
FSBOs
For sale by owners, or SFBOs, are notoriously challenging for most agents.
Despite the difficulty SFBOs present, they're worth the effort of making cold calls as most homeowners trying to sell their properties ultimately fail.
FRBOs
Unlike with SFBOs, cold call efforts have a higher success rate with FRBOs or for rent by owners.
This is because realtors are less likely to prospect for landlords, decreasing the chances that a real estate agent will have competitors doing the exact same thing as them.
Moreover, landlords tend to be business-minded and thus more open to your sales pitch.
Pre-foreclosure
Properties under the pre-foreclosure process are valuable sources of potential new leads.
Taking the time to cold call and spend time talking with their owners can underscore the value of a real estate cold calling agent by lending timely aid during the owners' time of distress.
Advantages of outsourcing real estate cold calling
If you want to know why owners invest in real estate cold calling services, here are advantages why you should consider spending on real estate outsourcing services, especially on cold calling:
Lowers costs of operation from hiring and replacing agents
As a real estate company owner, it's vital to be cost-wise. Establishing your cold calling team will surely require a high investment, which can either be your company's gain or loss.
If you're focusing on saving costs and staying efficient in the long run, investing in an outsourced team is the best idea to consider.
Outsourcing can significantly lower the operating costs of your real estate company — or any other company for that matter. That's why most businesses in the real estate industry prefer outsourcing real estate professionals from third-party service providers.
By tapping outsourcing companies for your real estate agent needs, you're spared the additional expenses and hassles associated with the hiring, recruitment, and training process of new real estate agents.
In short, your real estate company is able to save both time and money.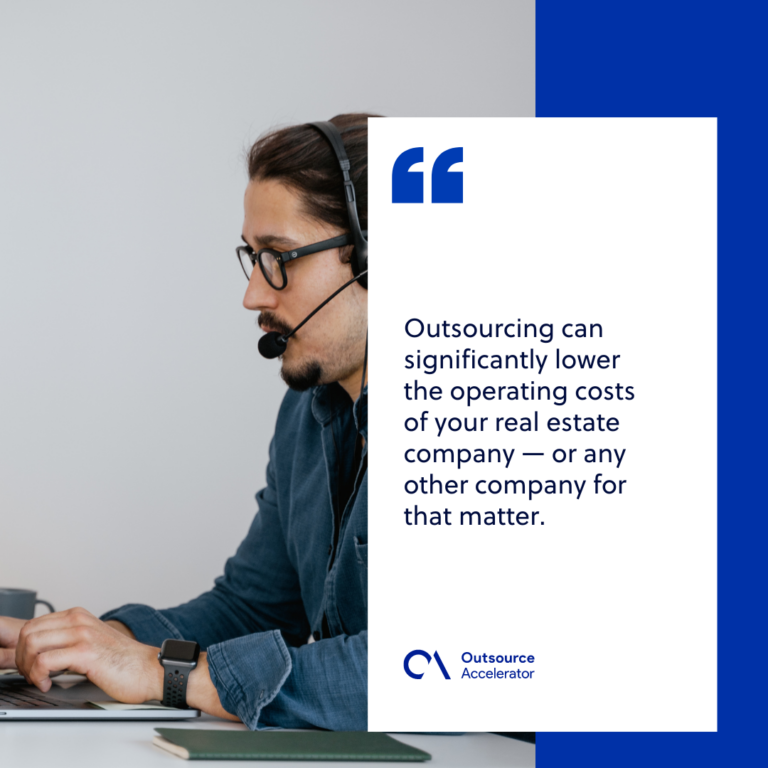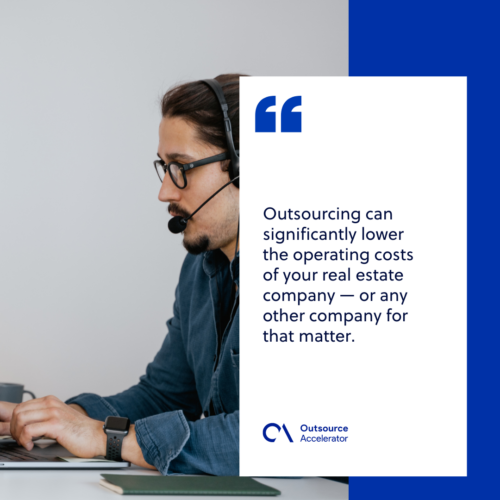 Real estate virtual assistants are trained to make numerous calls a day
One of the best things about outsourcing a real estate virtual assistant who can perform a real estate agent's tasks is that they are trained to make numerous calls every day.
With knowledge from your side, they'll be able to convince more clients to buy properties, guaranteeing significant growth of your business in the local real estate market.
You can hire skilled virtual assistants from reliable providers like Wing Assistant to ensure you'll only get the best assistants in the market.
Working with a real estate call center assures that work happens 24/7
Investing in an outsourced real estate call center is vital because work happens 24 hours a day and 7 days a week.
In the real estate business field, you may have different clients from different time zones, and an average agent is not capable of catering to all their needs within 8 hours a day.
If you are to invest in outsourcing real estate services, you can guarantee that someone is always there to assist your customers, even in your absence.
Get full advantage of time zone differentials because of round-the-clock shift coverage
One of the best parts of hiring an outsourced call center team is that you can guarantee that there's work round the clock. With this edge, you get full advantage of time zone differentials, which assure that your customers from different places around the globe receive assistance from your preferred outsourced team.
Real estate virtual assistants can do other tasks on the side
Another advantage of hiring virtual assistants is their ability to multi-task. Aside from cold calling, these assistants can also do other agent-related tasks such as setting appointments, scheduling and organizing emails. If you're worried about productivity, these outsourced agents are highly unlikely to disappoint you.
Less likely to make serious errors since you are working with skilled and experienced professionals
If serious errors worry you, you can rest assured that your preferred outsourced team will provide quality services.
These assistants are skilled enough to provide satisfying services and assistance to your clients because most are professionals with extensive field experience. Your outsourced team will guarantee that you get the best people for the job.
If you want to grow your real estate company, you should not only depend on hiring skillful multiple real estate agents.
You should invest in real estate outsourcing services if you want your business to grow and if you want your customers to be more satisfied with your services.