Advantages of digital outsource services for real estate agents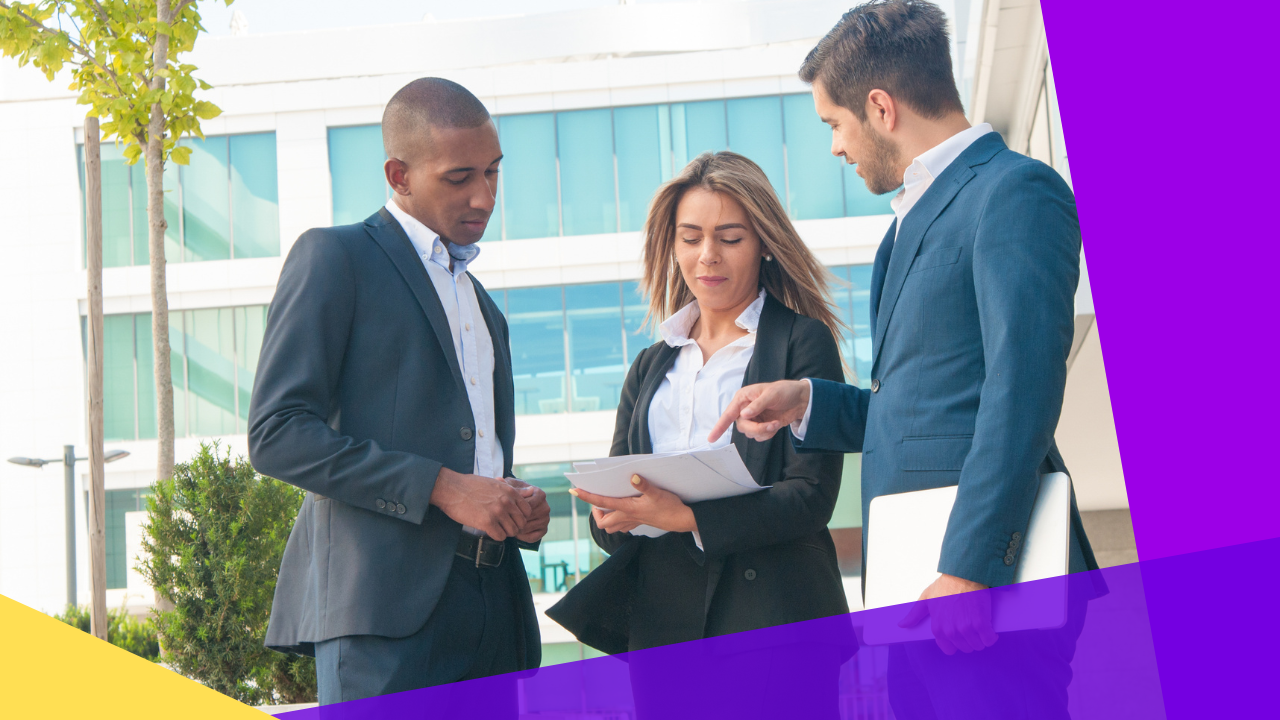 Advantages of digital outsource services for real estate agents
Businesses nowadays are becoming more competitive when it comes to advertisements and other promotional tools. Standout advertisements attract viewers' attention quickly and effortlessly. It's the reason why businesses exert great effort in creating strong advertisements, especially real estate agents.
Tarpaulins and brochures were effective advertisements way back, but nowadays, getting into digital marketing is the most effective way to market your products or services.
Video presentations, animations or creative photo advertisements attract people more, and at the same time, sending promotions is trouble-free and faster.
With digital marketing, businesses have a more significant opportunity to generate their leads to potential customers.
A business must invest in the digital market, especially now that technology is thriving. However, putting up your in-house digital marketing team is not a practical way at all, especially if you're cost-wise.
Instead of spending too much on establishing your team, the best option is to invest in digital outsourcing services.
Aside from saving a lot of money, here are some benefits of digital outsourcing services:
You can meet deadlines on time – Time is essential in marketing. With the help of an outsourced team, meeting your client's deadline will not be a problem. You have enough people in the group to work as a team for better results.
You get the skills you need – As you outsource digital service, you'll meet a lot of skillful designers who can help you further.
Perks of outsourcing video presentations for your ads
Suppose you're focusing more on your day-to-day real estate business operations. In that case, you and your team will not have sufficient time to make video presentations about the services you're offering.
Hence, it would help if you considered outsourcing video presentations instead.
By looking for an outsourced company to help you with your video presentations, you don't have to buy new equipment or software anymore. Moreover, you can guarantee that your preferred team can produce your video presentations effectively.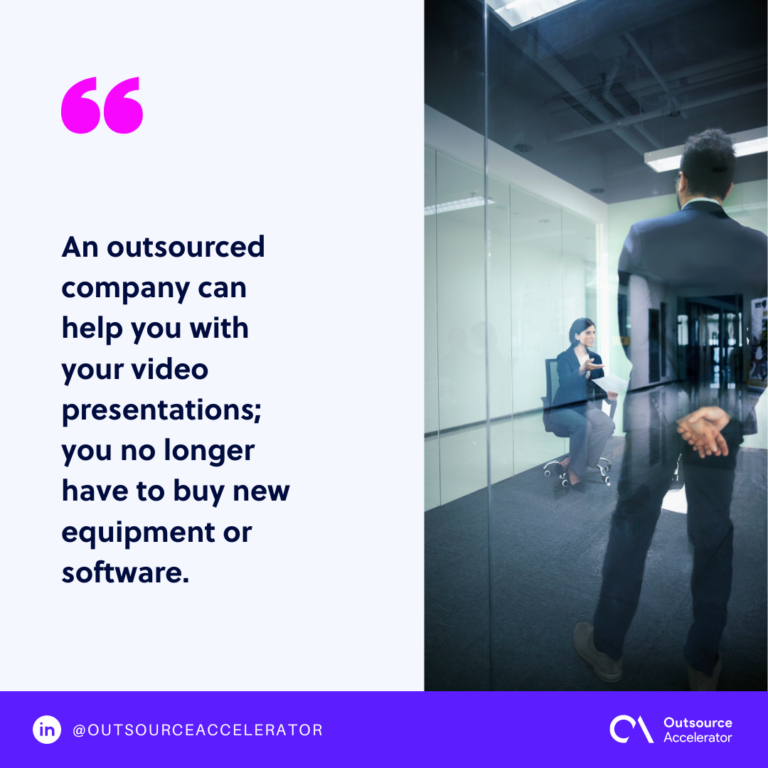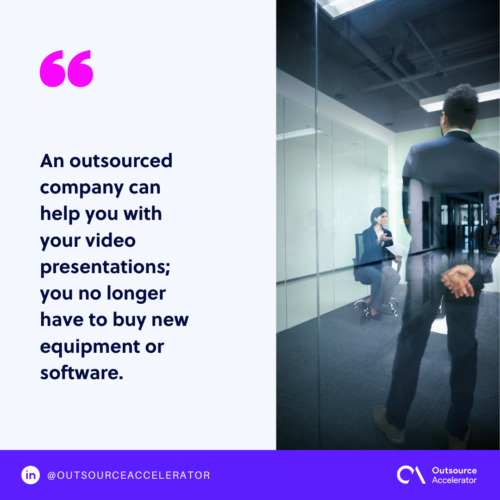 Animation outsourcing: a better way to express your message
Video presentations attract people easily, but if you want to make a great impression on your client, you should add animations to your advertising videos. Surely your real estate clients will find your presentation more fascinating if you can promote your products and services creatively.
However, if video presentations are already priced high, expect that animated presentations are more expensive.
On the bright side, if you can outsource a team to do your video presentations, animation outsourcing is also possible. As you outsource your team, there's no need for you to spend too much on tools and software.
Why you should consider outsourcing advertising editorials
While advertisements convince other people, some often mistrust them because they all know that there are involved payments.
People, especially real estate clients, would believe editorial content more because of having an unbiased view of the subject in the content. Companies are combining both contents to convince more customers to make a powerful promotional tool.
In line with other outsourcing companies, you can also find an outsourcing advertising editorial company that can help you.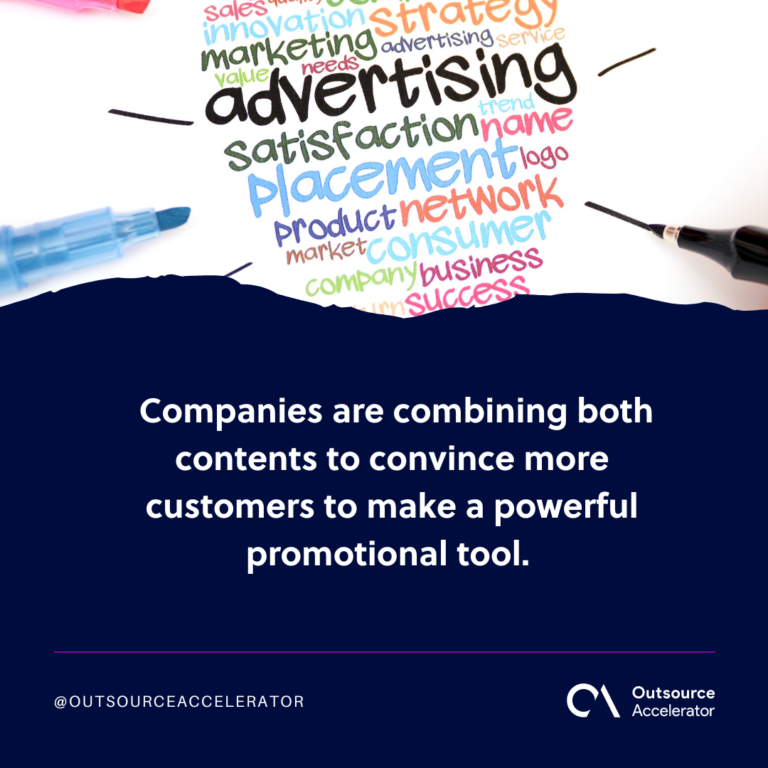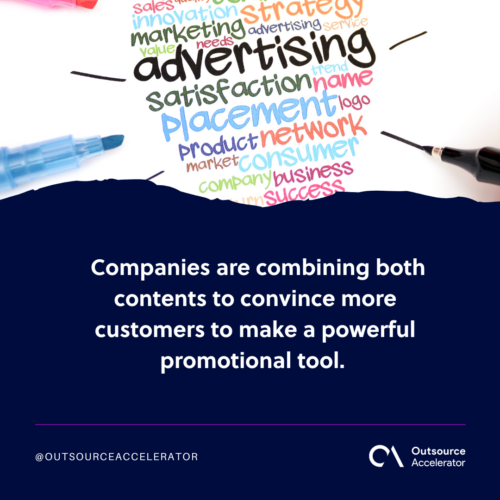 Outsourcing photo editing: basic still matters
Aside from video presentations and advertising editorials, photo editing is also one of the best ways to attract real estate clients.
Outsourcing photo editing from a reliable company that can guarantee you excellent photo editing skills is crucial, as your clients would want to see ads with impressive and convincing layouts.
Outsource marketing solutions: advantages to consider
It's crucial to outsource marketing solutions as much as possible, especially if you don't have a savvy marketing team, to help you create good impressions for your real estate clients.
By outsourcing a sold marketing team, you can reduce overhead expenses, and your marketing channel expertise is expanding.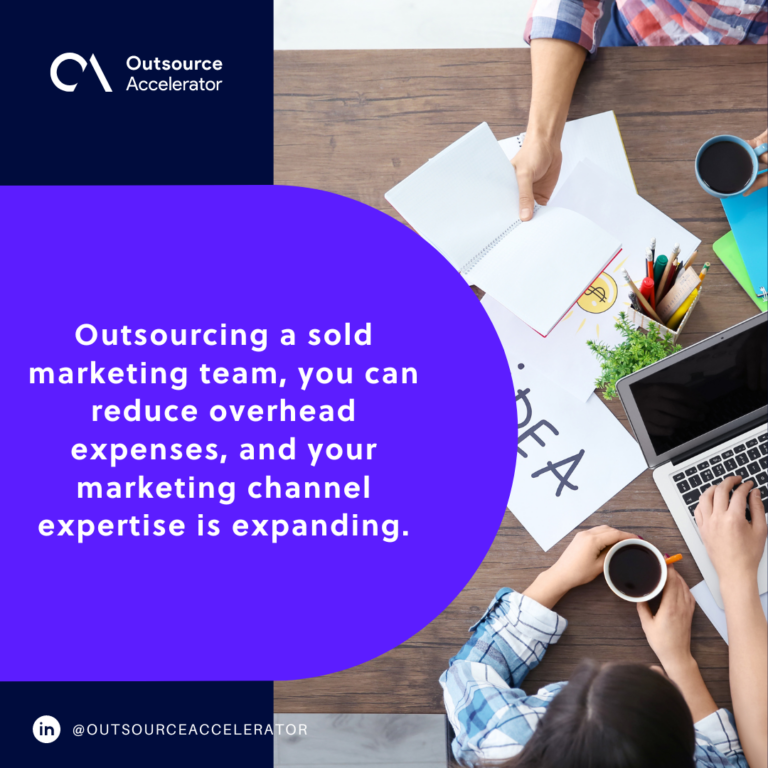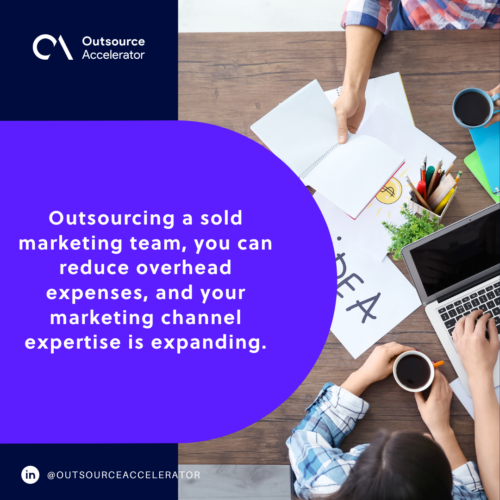 Moreover, your preferred outsourced team can support you with the following:
Layouts on Marketing Collaterals
Guaranteed exceptional designs on market collaterals that will satisfy your real estate clients.
Digital Marketing Campaigns
Your preferred outsourced team assures every digital marketing campaign is attractive enough to get the interest of more audiences.
Online Events Organizations
Organizing online events is trouble-free with the help of your preferred outsourced team.
Social Media Platform Management
If you can't manage your social media accounts, your favored outsourced team can do it for you so your clients will not miss for any promotions.
When it comes to digital marketing, it's not easy establishing an in-house team, mainly if you focus more on your real estate operations. If you don't want to compromise both your operations and marketing strategies, outsourcing reliable companies who are practice experts is the best option to consider.