Definition
What is digital marketing?
Digital marketing is the use of a management strategy that incorporates electronic products and services. Digital marketing may apply to the use of content marketing, social media marketing, or affiliate marketing to increase brand or business awareness. 
Businesses use different marketing strategies to reach more customers and deliver the information they can use in decision making. At the heart of digital marketing is defining clear goals. Without these goals, digital marketing would be a waste of time, effort, and financial resources.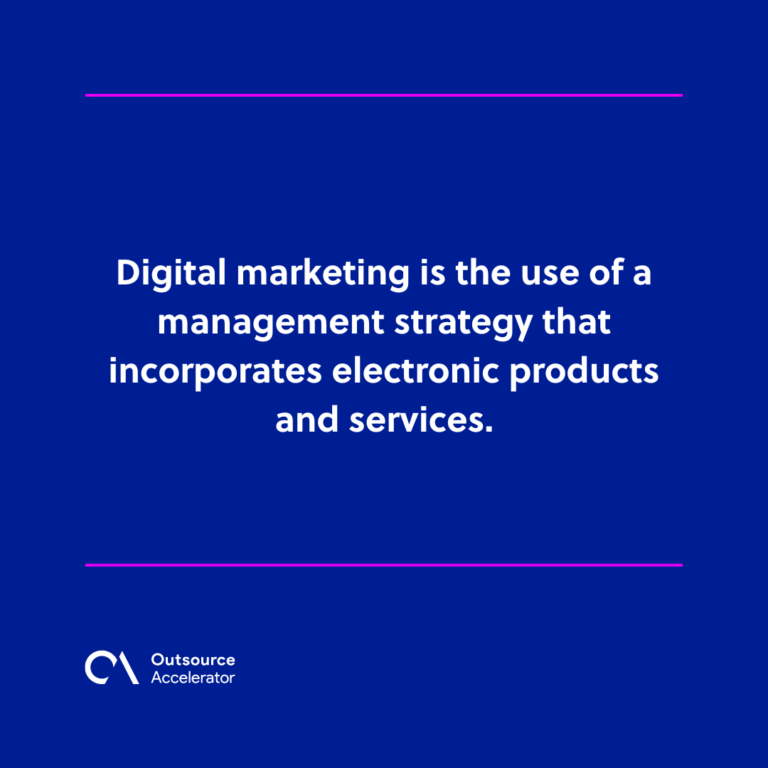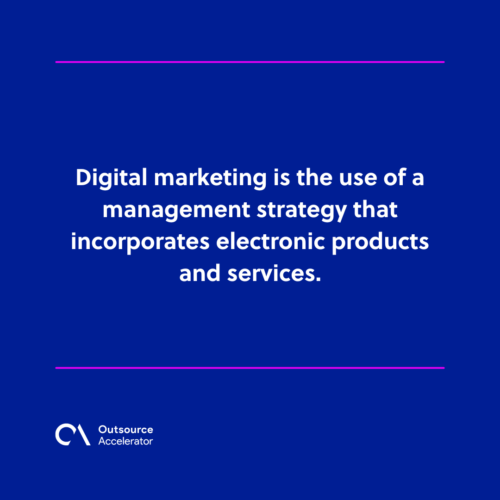 Types of digital marketing
Digital marketing campaigns require both creative and technical aspects to work. These include:
Content marketing

Search engine optimization

Social media marketing

Email campaigns

Affiliate marketing
A digital marketing campaign can either be paid or free. Paid marketing campaigns might have a better chance of being successful than with free marketing. However, one can't rely on just paid marketing efforts. You still have to ensure you aren't wasting valuable resources.
Outsource digital marketing
Outsource Accelerator is the most trusted source for independent information & advisory for Business Process Outsourcing (BPO). We have over 3,000 articles, 200+ podcast episodes, and a comprehensive directory with 700+ BPOs… all designed to make it easier for clients to learn about, and engage with outsourcing digital marketing.