How to start a corporation in Poland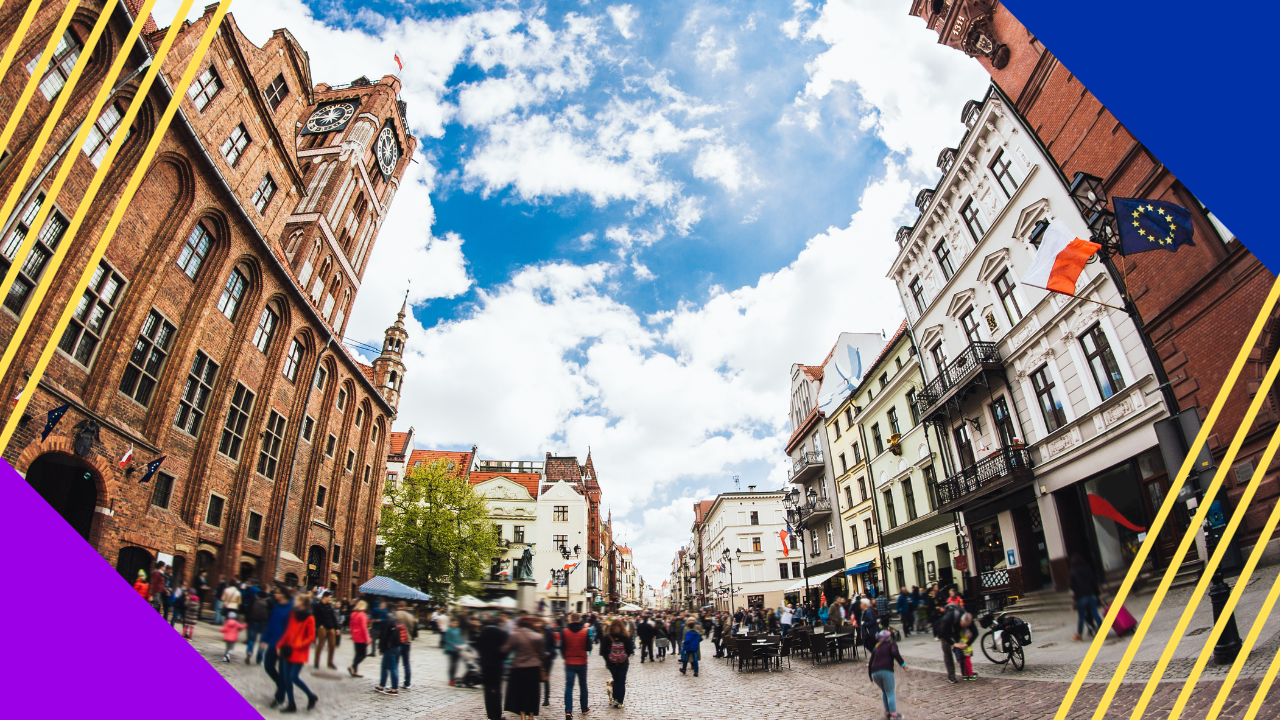 Embarking on the journey of starting a corporation requires a thoughtful approach and a strategic mindset.
Poland, with its vibrant business environment and strategic benefits, offers an enticing opportunity for entrepreneurs aiming to establish a successful European presence.
Let's delve into the intricacies of how to start a corporation in Poland. This guide explores the whys, the hows, and essential resources to ensure a successful venture.
Why start a corporation in Poland
Poland is a top European choice for entrepreneurs seeking to set up businesses of all sizes, including corporations.
Let's take a closer look at the factors that make Poland's business landscape enticing:
Overview of Poland's business landscape
When presented with the matter of "How to start a corporation in Poland?", we must first look at the country's status as a business destination. 
Here are some quick facts on Poland's business environment:
Number of corporations

. As of 2022, Poland has over

694,000 active entities

, including companies, associations, cooperatives, and foundations.

EU membership

. As a member of the European Union (EU), Poland provides businesses with access to a vast and integrated market.

Diverse industries

. Poland stands out as a diverse business destination, hosting a variety of industries such as manufacturing, technology, and finance. 

Global business leader

. The country excels in cross-border trading and offers favorable credit access.

Low on corruption

. Poland ranked

55th

in Transparency International's Corruption Perception Index in 2022. This shows that corruption isn't a widespread issue in the country.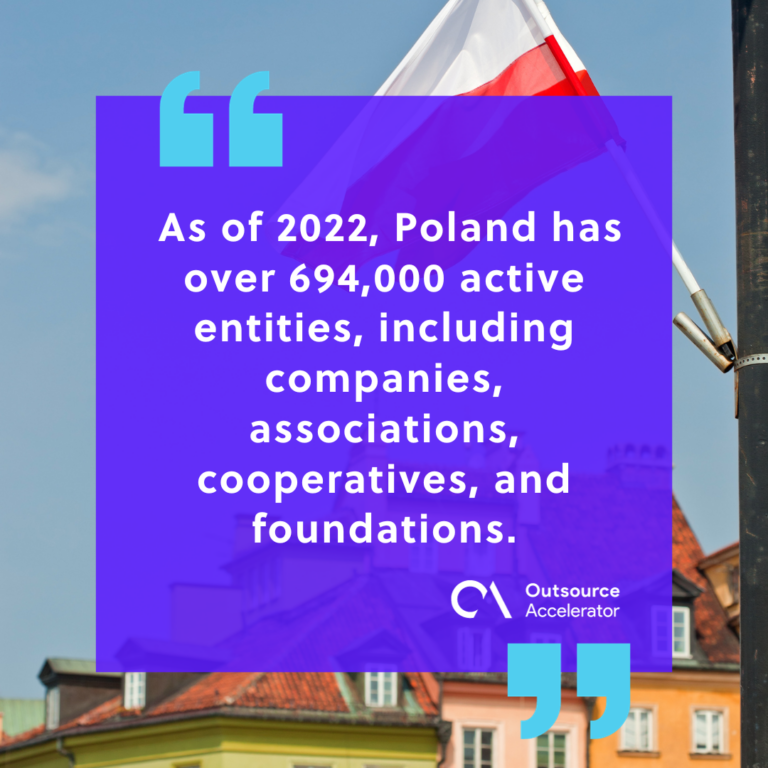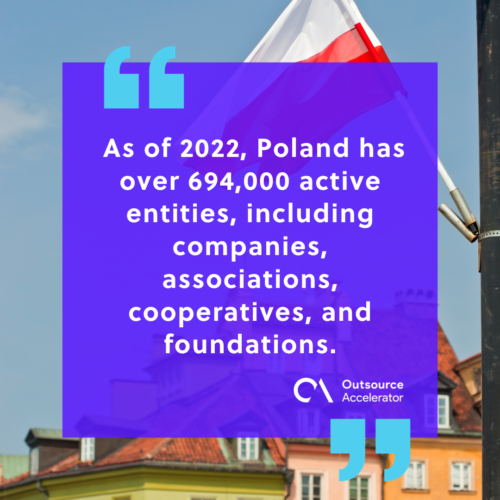 Benefits of starting a corporation in Poland
Poland offers numerous advantages for entrepreneurs looking to establish their corporation. Let's take a look at some of the reasons why it is an attractive destination for business:
Accessible market
Poland's EU membership opens doors to a market of around 440 million consumers. Establishing a corporation here provides immediate access to this vast consumer base.
Economic stability
Poland's economy is robust and resilient, marked by consistent growth. This economic stability offers a conducive environment for business pursuits.
Skilled workforce
The Central European nation is home to a highly educated and skilled workforce. According to a Cedefop report, Poland is projected to experience a 43% increase in its high-skilled labor supply between 2018 and 2030.
Strategic location
Situated at the heart of Europe, Poland serves as a strategic hub for businesses aiming to expand their reach. Its central location facilitates easy access to both Western and Eastern European markets.
Supportive government
The Polish government offers a range of incentives to attract foreign investment. These incentives create a conducive environment for corporations.
Requirements to start a corporation in Poland
Before diving into the process of starting a corporation in Poland, let's familiarize ourselves with its business structures and requirements:
Ways corporations are structured in Poland
Different business entities applicable for starting a corporation in Poland are:
Polish joint-stock company 
For large businesses 

Can be created by one or more entity 

Must have a minimum capital of 100,000 PLN 

Its nominal share value cannot drop below 0.01 PLN 

Must pay VAT and corporate tax 

Must have a management board and an additional supervisory board 

National Court Register (KRS) registration is required
Polish limited partnership
Suitable for all types of businesses 

Commercial partnership entity with judicial and legal capacities 

Does not require a minimum share capital

Two founders are needed to form it

Includes two partner types – one with limited liability for a specific amount and another with unlimited liability

KRS registration is required
Polish limited joint-stock partnership
An active partner with a passive shareholder is needed

Lacks legal personality but has judicial and legal capacity

VAT payer partnership

KRS registration is required

Minimum capital of 50,000 PLN is needed

Nominal share value must be 0.01 PLN
Requirements to start a corporation in Poland
Now that you know how to start a corporation in Poland based on business structure, here's what you'll need to get started:
1. Company structure. Determine the legal structure of your corporation. In Poland, you can choose between a joint-stock company (S.A.), a limited liability company (Sp. z o.o.), or a partnership (Spółka jawna/partnership sp. z o.o.).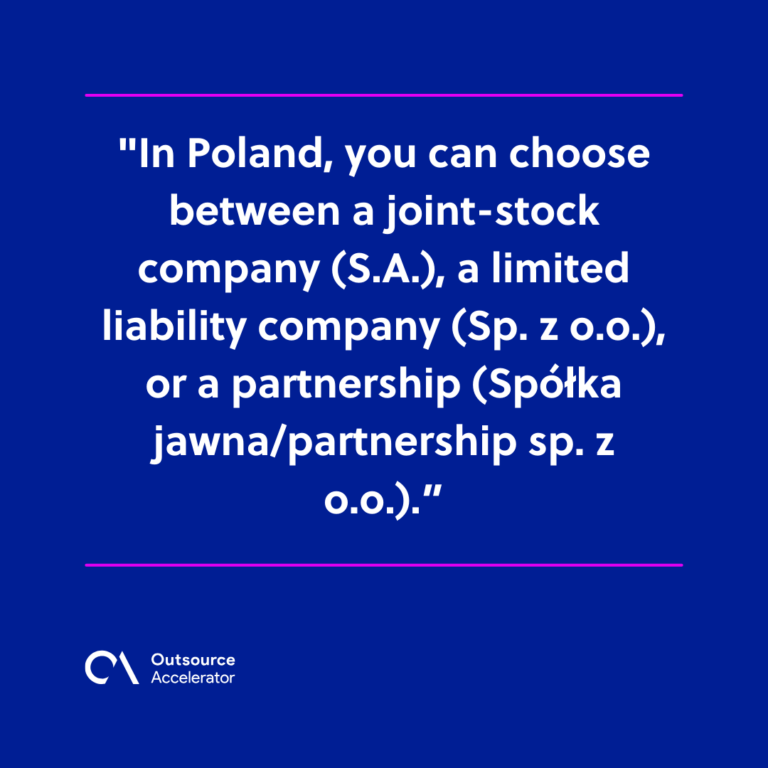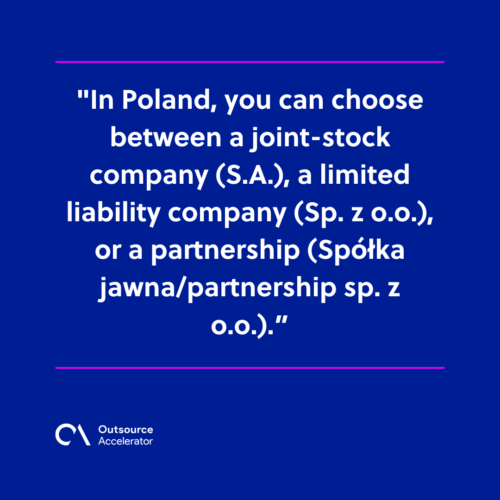 2. Registered office. You need to have a registered office address in Poland where official correspondence will be sent.
3. Shareholders and directors. Identify shareholders and appoint directors for your corporation. At least one director or board member should be a Polish resident.
4. Share capital. Determine the share capital required for your chosen company structure. For example, a limited liability company's required minimum share capital is 5,000 PLN.
5. Articles of Association. Prepare the Articles of Association, which outline your corporation's internal regulations and governance structure.
6. Registering with the National Court Register. Submit the necessary documents to register your corporation and obtain a KRS number, which is essential for legal operations.
7. Tax obligations. Register your corporation with tax authorities and obtain a Tax Identification Number (NIP) and Statistical Identification Number (REGON).
How to start a corporation in Poland: A step-by-step guide
Now that you understand the requirements, here is a basic step-by-step guide on how to start a corporation in Poland:
1. Choose your business name
Choose a distinctive and easily recognizable name for your corporation. Check its availability with the KRS.
2. Prepare the Articles of Association
Draft the Articles of Association, clearly outlining the purpose, structure, and rules of your corporation. Ensure they comply with Polish laws and seek legal advice if needed.
After completing and signing the necessary documents, have them notarized.
3. Share capital deposit
Deposit the necessary share capital into a registered bank account. Afterwards, obtain a confirmation of the deposit.
4. Appoint directors and shareholders
Identify individuals or entities to serve as directors and shareholders of your corporation. Remember that at least one director must be a resident of the country.

5. Register the corporation
Submit essential documents, such as the Articles of Association and proof of share capital deposit, to the National Court Register. Receive a KRS number upon successful registration.
6. Tax identification and business registry
Apply for a NIP (Tax Identification Number) and REGON (National Business Registry Number). Register for VAT if your annual turnover exceeds the specified threshold.
7. Open a business bank account
Choose a local bank and open a business bank account for your corporation. This is where the company will facilitate financial transactions and operations.
8. Notify the Social Insurance Institution (ZUS)
Register your corporation and employees with the Social Insurance Institution (ZUS).
9. Employment contracts and workplace regulations
Prepare employment contracts for your workforce. Establish workplace regulations in compliance with Polish labor laws.
How to start a corporation in Poland for foreigners
If you're a foreigner looking to start a corporation in Poland, the process is generally similar to that for Polish residents. However, there are a few additional considerations:
1. Obtain a PESEL number. Foreign entrepreneurs may need a PESEL (Personal Identification Number) for official transactions.
2. Have a visa and work permit. If you plan to manage your corporation in Poland actively, you may require a business visa and work permit. Consult with the relevant authorities or a legal professional to assist you with specific requirements.
3. Appoint a proxy. If you reside outside Poland, appoint a proxy to represent your interests in official matters.
4. Legalization of documents. Foreign documents may need to be legalized or notarized for recognition in the country.
5. Translation services. A sworn translator should translate documents not in Polish.
6. Legal consultation. Seek legal advice to navigate specific regulations and requirements applicable to foreign entrepreneurs.
Business support organizations and resources in Poland
Now that you have a good idea of how to start a corporation in Poland, it's nice to know the nation offers numerous resources and support for new and existing businesses.
Here are some key organizations and resources you should check out:
The Polish Investment and Trade Agency (PAIH)

.

PAIH

provides advisory, promotional, and financial support to investors and entrepreneurs interested in doing business in Poland.

Polish Development Fund (PFR)

.

PFR

offers various financial instruments, including grants, loans, and guarantees, to support Poland's innovation, export, and investment projects.

Local business support centers

. Local support centers provide guidance on setting up a business, accessing funding, and understanding local regulations.

Chambers of commerce

: Several chambers of commerce in Poland offer networking opportunities, business matchmaking services, and sector-specific expertise.

Start-up hubs and incubators

. Poland has a vibrant start-up ecosystem. Consider joining a start-up hub or incubator like Warsaw Hub or Krakow Technology Park. These provide mentorship, networking, and resources for entrepreneurs.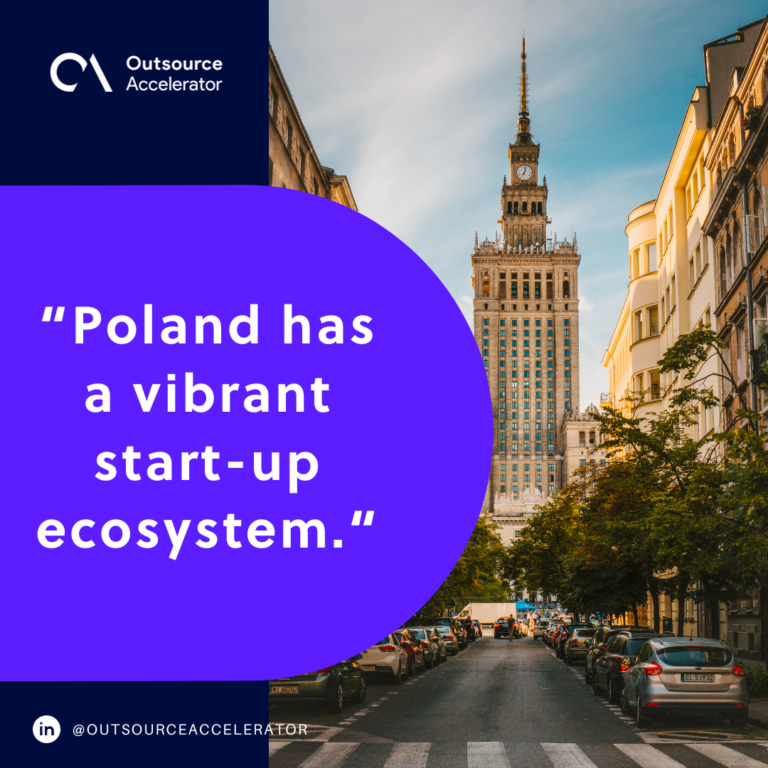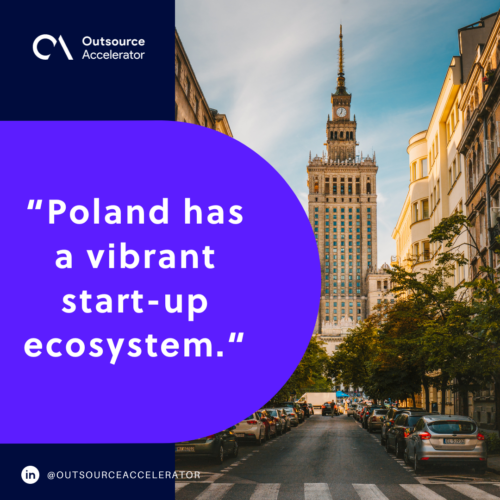 Starting a corporation in Poland may seem like a daunting task, but with the right planning, resources, and support, you can navigate the process successfully.
By leveraging the advantages offered by Poland's business-friendly environment, you can lay the foundation for a thriving corporation.
Remember to seek professional advice when needed and embrace the opportunities that this dynamic country has to offer. 
Learn more about Poland's business environment with these additional resources: