Australian outsourcing examples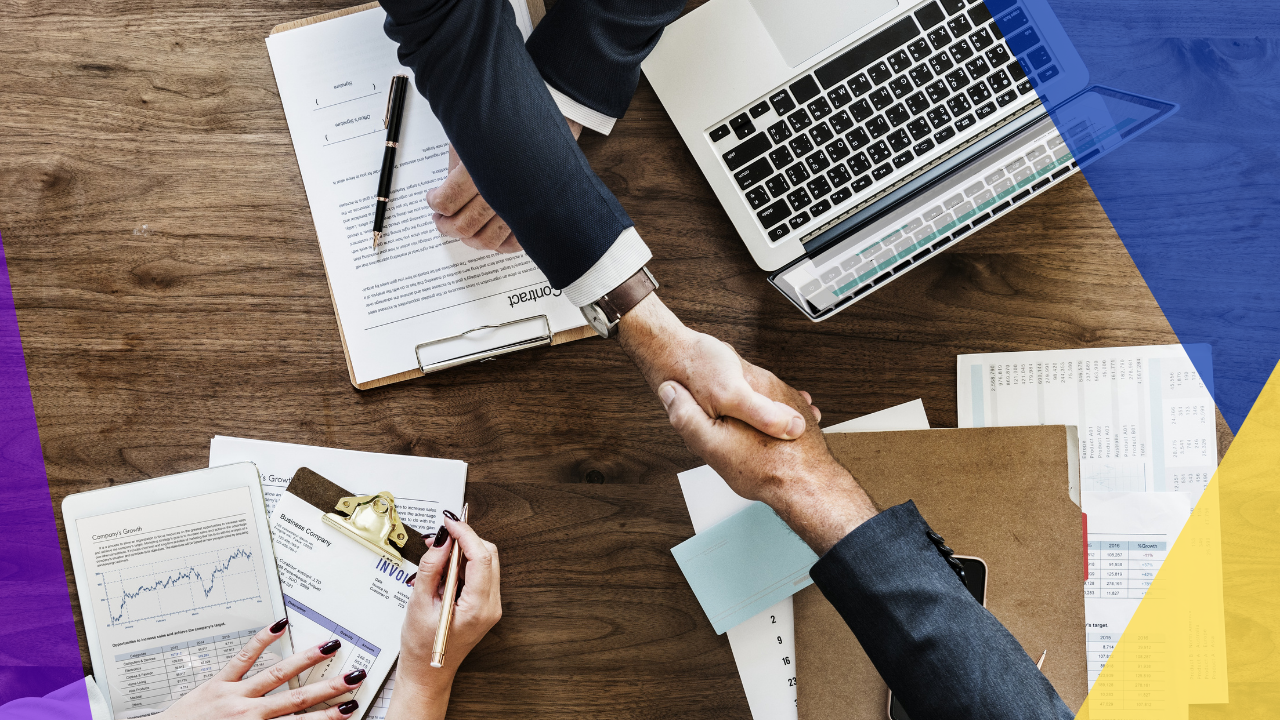 Australian outsourcing examples
A long-time leader of Singapore, Lee Kuan Yu, once said that "If you deprive yourself of outsourcing and your competitors do not, you're putting yourself out of business."
Astronomical costs, market saturation, and of course, fierce competition are just some of the reasons why business owners choose to lower their overhead costs. This helps them maximize their resources and increase their profit margins. This also enables companies to sustain themselves as well as the companies that do business with them.
Global outsourcing has grown rapidly in the Philippines over the past decade. Although the bulk of the clients is from American companies, Australian businesses are now starting to flock over to the Philippines.
Part of the attraction for Australian companies is the close geographic proximity, similar time zones, aligned cultures, and the fact that both countries natively speak English.
A study conducted by the Philippine Institute for Development Studies (PIDS) showed that most companies in Australia choose the Philippines as an offshoring/outsourcing destination.
Top Australian outsourcing examples
Here are some examples of Australian companies that are successfully outsourcing business process services to the Philippines.
As you can see, the companies are a mix of big and small, high-tech, and traditional – and they're all able to harness the benefits of outsourcing for their operations and ultimately their clients.
1. Acumen Data
Acumen Data is all about smart information management solutions. Solutions that let businesses convert manual processes to automated processes will make companies more efficient and profitable.
With the company's experience in working with different businesses, they have developed a solid methodology to determine a company's precise need and to provide the most cost-efficient solution.
How they outsource
The Philippines has a lot of highly capable data analysts, business analysts, and data scientists, as well as all the standard web development roles. These are all highly valuable roles that Australian companies outsource. They can also have all their back office and customer support done with offshore staffing solutions.
To know more about Acumen Data, visit their website.
2. Solectric Australia
Solectric is an innovative Australian company, driven by the passion to provide industry high-efficiency solar system installation solutions to their solar partners both in residential and commercial applications.
Solectric wants its customers to get the highest level of care throughout their tie-up with their solar customers. This is why they take pride in having their own in-house team of certified solar installers and designers.
How they outsource
The Australian solar industry is highly competitive.  There are a lot of Australian companies in the solar sector with significant offices in the Philippines. Everything can be managed remotely from the Philippines including – administrative tasks, sales, customer & technical support, business admin, and marketing.
To know more about Solectric, visit their website.
3. Securitas Private Wealth
The company's name was taken from the Latin word for security. They are very passionate about providing financial security to their clients. Their company provides affordable financial advice to Australians.
To know more about Securitas Private Wealth, visit their website.
How they outsource
Securitas Private Wealth established its own business process outsourcing company in the Philippines. Unlike other outsourcing companies, it specializes in financial consultancy and accounting outsourcing services to companies of all sizes.
4. Star News Group
Star News Group is an independent Australian family-owned media company and leading provider operating across Melbourne, Geelong, and the Yarra Ranges region. An innovative publishing company, Star News Group has a reputation for developing a diverse range of community publications.
How they outsource
The media industry has been getting hyper-competitive since the advent of the internet and online content and journalism. The Philippines is fantastic at content production, both from the creative perspective and the operational perspective. Almost every aspect of a media company can be run by a remote team from the Philippines.
To know more about Star News Group, visit their website.
5. Eview Group
It began in November 2006 in the bayside suburbs of the Mornington Peninsula, Victoria. Four individuals created a business with a vision and philosophy that has the sole purpose of exceeding client expectations in all aspects of the real estate process.
To deliver on that vision, the founding Directors knew that they would require the help of great people. They needed to align themselves with people who were not only professionals with superb talent but those with purpose and an innate DNA of going above and beyond what is normally expected.
How they outsource
Technology companies require very little localized presence. They effectively live, operate, and sell from the cloud, so the employees of these companies can effectively work from anywhere in the world.
Thus, the Philippines is a great option for this. The Philippines is home to as many advanced technologists as most other countries.  The Philippines has a population of 110m people and generates over 700,000 graduates annually.  It is a great place to source all of your technical, and non-technical talent.
More importantly, the country houses a great deal of BPO companies that caters to organizations from small to medium businesses and multinational corporations.
To know more about Eview Group, visit their website.
6. Coastal Real Estate Group
Coastal Real Estate Group is a locally owned family business that considers the clients' best interests at heart.
The company believes the Great Australian Dream is about so much more than just the bricks and mortar from which it is made.
Principal & Managing Director Mason Garten is a nationally recognized Elite Performer in Australasia's largest real estate franchise group and a four-consecutive-year recipient of the News Limited Excellence in Print Media Award. Coastal Real Estate Group promises to deliver the highest levels of customer service and positive client outcomes.
How they outsource
Real estate agents are now realizing that they can get a lot of help and assistance in their roles, at a very affordable price, which then frees them up to do the higher-value tasks.  As a result, "R.E.V.A.s" (real estate virtual assistants) have really become popular recently. A virtual assistant can help with every aspect of running and scaling a successful estate agent operation.
To know more about Coastal Real Estate Group, visit their website.
7. Buzinga Apps
Australia's leading user engagement-focused app development agency. Buzinga Apps specializes in designing and executing award-winning mobile experiences for businesses with large customer bases who are looking to scale and create a standout presence in their competitive markets.
To date, over 300 businesses from all over Australia and in five different countries have worked with Buzinga Apps to create NEW revenue streams, find NEW customers and enter NEW markets.
How they outsource
As mentioned above, the Philippines has a fantastic pool of developers, coders, app builders, designers, and everything in between. These seasoned IT professionals can handle various projects related to software development, web development, web design, and other IT-related services.
Developers are really in demand in today's economy, however, you can still save 50%-70% on salaries compared to Australia.
To know more about Buzinga Apps, visit their website.
8. Expert360
During their time at Bain & Company, they noticed the power of fortuitous workers and consultants as a means to get support and expertise to supercharge organizations and create real change.
At that time, corporations lacked the ability to easily augment staff, build handpicked consultant teams, hire top individual short-term talent and engage with subject matter experts and boutique firms. They were also unable to hire elite business professionals available for deployment within days.
At the same time, they saw that more freelancers and firms in management, finance, digital marketing, human resources, sales, operations, and technology wanted to have more flexibility and choice in the way they work and with whom they work.
How they outsource
Management consultancy is all about finding efficiencies in a business and building processes to support them.  Outsourcing and offshore staffing are often some of those strategies that management consultancies utilize to optimize a business.  The outsourcing industry is built in part on process optimization and automation – the two industries are very much aligned.
To know more about Expert 360, visit their website
9. Omniveta Australia
Omniveta has its roots in Scandinavia, where they have been administering complex financial products on behalf of banks and other Financial Institutions for more than ten years.
Combined with a company philosophy of simplicity and transparency, this experience has helped secure their position as a trusted business partner beyond financial intuitions, culminating in Omniveta being awarded an exclusive contract to provide invoice factoring, invoice administration, and debt collection services to suppliers of the multi-billion Euro Femern tunnel project.
How they outsource
Everything from the technical aspects of this business, right down to the backend administration, sales and customer service can be done from the Philippines.  Global companies already have an advantage in offshoring, as they already function as a global company.  In this regard, they can more readily take advantage of global cost efficiencies.
To know more about Omniveta, visit their website.
10. Optus
Optus has been investing in its networks, in its staff, and in sustainability. At Optus, they're very much invested in giving Australians choice and keeping you connected.
How they outsource
Big corporations such as Optus are no strange to outsourcing and offshore staffing.  Commonly they will even incorporate in countries such as the Philippines and have their own office space with their own remote team so that they can get the work they need doing at a lower cost.
This type of offshore staffing is referred to as a "captive" operation. It is not uncommon for these big companies to do their customer service overseas, but more common is for a lot of the backend functions to be done offshore (accounting, business admin, etc.).
To know more about Optus, visit their website.
11. Vodafone
Vodafone Hutchison Australia (VHA) is an Australian telecommunications company providing mobile voice, text, and data services. VHA's 4G network covers more than 22 million Australians. The company will launch fixed broadband services in 2017.
VHA is a 50:50 joint venture between Vodafone Group Plc and Hutchison Telecommunications (Australia) Limited. As of 31 December 2016, VHA's customer base has grown to 5.56 million.
How they outsource
Similar to Optus, Vodafone is no stranger to building global teams in the search of global talent, opportunities, and cost efficiencies.  Vodafone can do everything offshore from technical to non-technical roles.
There are pros and cons of doing things offshore versus onshore, and as a result, the strategy is sometimes changed and tweaked.  But offshore staffing will in some form always be present in the bigger global companies.
To know more about Vodafone, visit their website.
12. Ecomove
EcoMove is an Australian-owned home "removalist" and storage company operating in Melbourne and surrounding areas. The EcoMove brand has been founded around delivering innovation through the use of eco-friendly plastic moving boxes to complement the friendly, professional moving service.
They offer customers the opportunity to hire these plastic-moving boxes for their moves as a sensible, eco-friendly, and cost-effective alternative to purchasing cardboard moving boxes. These moving boxes are very easy to use for smaller, inner-city residences as they are stackable and can be delivered and picked up in the weeks surrounding your move.
Eco Move offers a range of moving service packages enabling customers to choose the right, affordable service for their needs. Their experienced and professional staff are amongst the best in the business and can efficiently move you into your new home.
How they outsource
A moving company is very "local" in nature.  They need a lot of staff locally to actually 'do the work'.  However, it might surprise many people that there are still probably 30%-50% of the jobs in the company that can be done offshore or remotely.
For example, all the bookkeeping and accounting, business admin and compliance, and much of the sales and marketing and tech aspects of the company can all be done overseas.
To know more about Ecomove, visit their website.
Topics related to Australian outsourcing examples
Outsourcing options
While outsourcing may not be something entirely new for most companies, some companies are still a bit wary to take the leap. If you want to cut the cost of labor without sacrificing the quality of work, outsourcing is the best solution.
In the past years, the Philippines has been one of the leading call center hubs in Asia, next to India, gaining approval from foreign investors. Although the BPO industry in the Philippines is still dominated by American firms, the Philippines is starting to gain a reputation in Australia as their preferred outsourcing destination.
Outsourcing to the Philippines is highly beneficial for Australian companies that want to drive growth and create more jobs both locally and abroad. Outsourcing plays a critical role in cost savings and business expansion.
Particularly, Australians should outsource to the Philippines because Filipinos are not only exceptional in most facets of the technological discipline but also in the culture and time zone likeness of the two countries can provide smooth communication between the two.
The high Filipino literacy rate, especially in the English language, and the quality of the Philippine educational system have proven that Filipinos have a competitive advantage over other countries for outsourcing.