The Transformative Power of Outsourcing with Brad Stevens of Outsource Access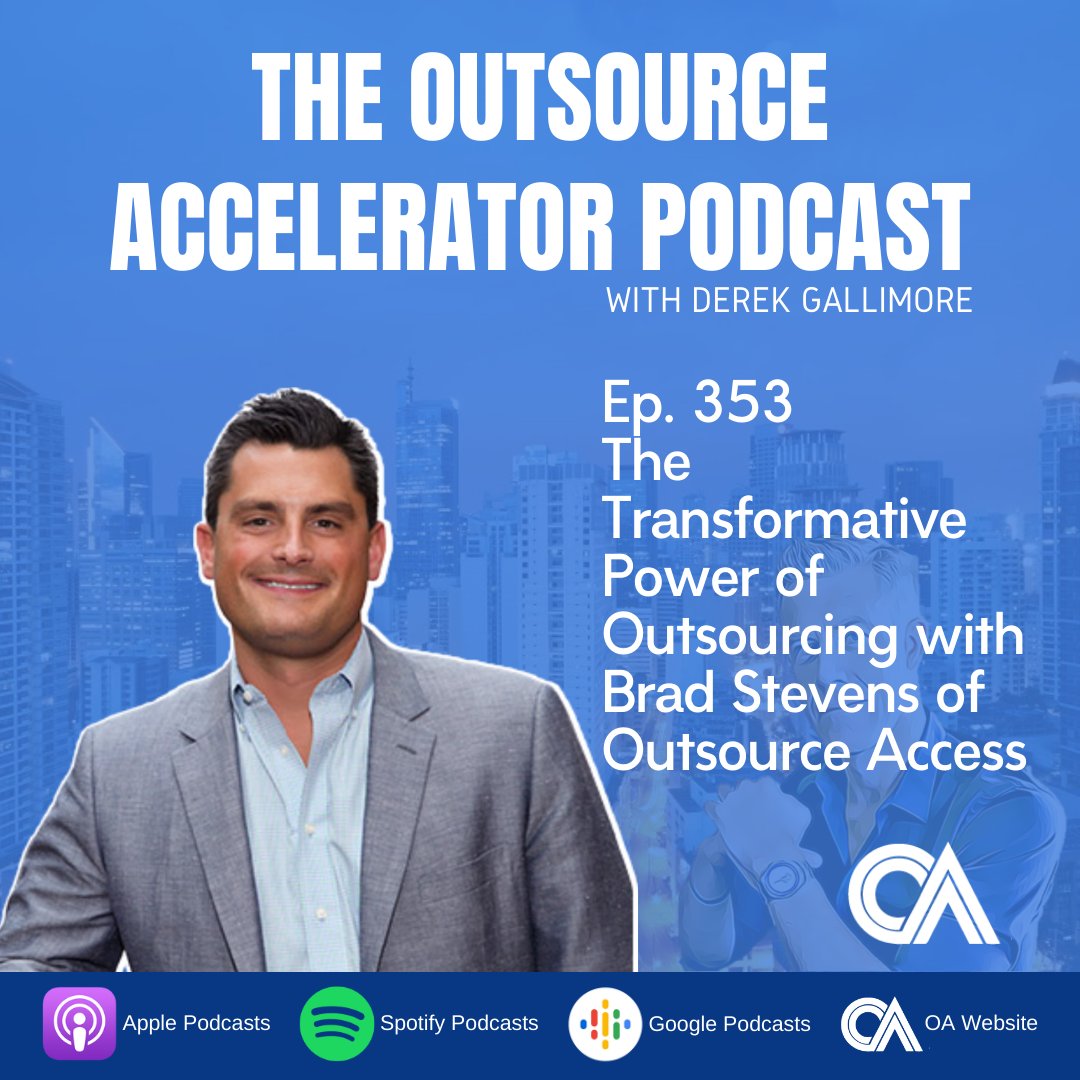 Outsource Access
Derek Gallimore talks with Brad Stevens, founder and CEO of Outsource Access. The company offers vetted virtual assistants and fully managed solutions concentrated in small businesses in the US.
Brad is one of the many entrepreneurs with companies transformed by outsourcing. In this episode, Derek will touch on Brad's outsourcing experiences, how Outsource Access was founded, and how it helps to transform the ways a business operates today.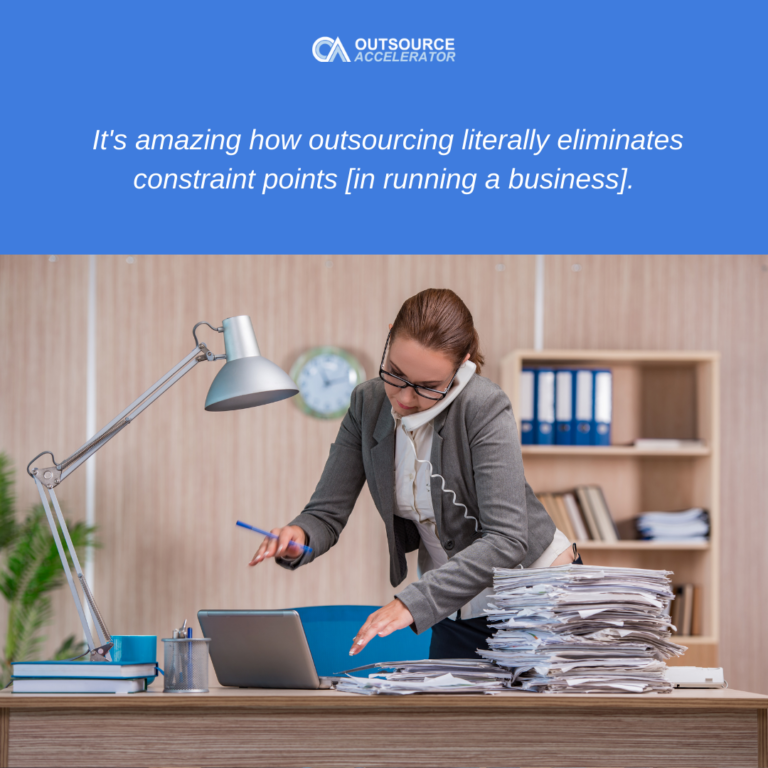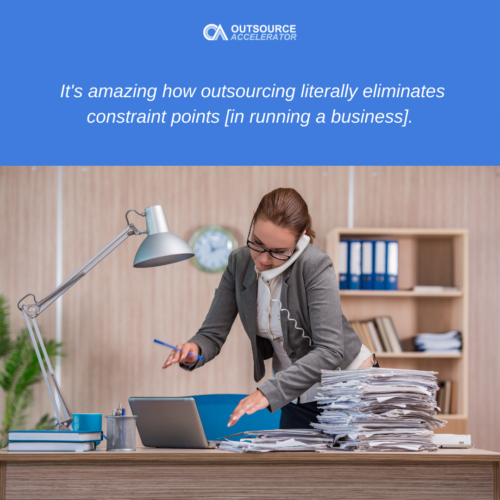 Brad's transformative journey into outsourcing
Brad Stevens, founder and CEO of Outsource Access, has been a lifetime entrepreneur for 20 years, establishing several companies in his 20s. 
His latest business, manufacturing teeth whitening products worldwide, encountered issues on products that required them to change the way they do business functions on a tight budget. This was when he found out about Elance (now Upwork) and saw its potential in transforming their company. 
The business started outsourcing creative and lead generation efforts "for pennies to $1". As Brad recalled, the experience "forced me into [outsourcing], [helped him] learn how to do it, and ended up saving their business" during those times.
Upon exiting the company, he joined an entrepreneur's organization where members share their experiences. From here, Brad did a lot of educating, advisory, speaking, and consulting for other businesses. 
All of which helped him learn about other companies, including the challenges they face, and advise them on what he did with his operations.
Establishing Outsource Access
From his advisory years, he also learned the difference between "tactical, one-off outsourcing" and "having somebody work side by side" with a company.
Brad once hired a virtual assistant in the Philippines, then added a few more over time. The time came when he wanted to launch his own virtual assistant company. This led him to fly to the Philippines, acquire a few facilities, meet his VA team, and launch Outsource Access in June 2019.
Fast forward to 2021, the company grew to around 360 staff and counting.
What Outsource Access aims to do
Outsource Access focuses mainly on highly-vetted virtual staffing solutions that can "plug into small and medium businesses" and help them on several different functions.
Building the company based on his experience, Brad implied that its success lies in "getting the right framework [and] treating people right". 
Providing the right staff on board
Outsource Access aims to overcome challenges faced by small businesses. In Brad's observation, startups need more than people running functions such as bookkeeping and lead generation; rather, they "need a collection of things underneath the hood of their business."
According to him, business functions fall into two different "buckets":
Functions that a business does but "are not the best use of their time", and

Those that need to be done, yet several constraints hit them
To solve this, companies need someone to "come in and start helping [and] supporting with core issues". Outsource Access, in return, brings virtual staffing that can be a fast learner, a good communicator, and can take feedback.
Incorporating in the Philippines
Brad as well chose to incorporate the company in the Philippines to address some of the issues in hiring virtual staff: high turnover and competency.
By being incorporated, they get to take care of virtual staffing by providing regular salaries and benefits. 
Outsource Access makes sure to vet staffing with commitment and passion about their culture. They provide several assessments in IQ and emotional intelligence to get high-quality staff who are "competent, sharp, and [has the ability to] engage".
Culture-wise, they are passionate about building a good company culture and encouraging employee engagement. All in all, the company believes that "showing people that you care" and creating a positive culture in a company can change the outsourcing game and the right people.
Getting companies on board with outsourcing
Outsource Access starts a client's journey with an initial discovery session. This involves 
Getting them to "[fill out] the two buckets" and ranking their functions accordingly,

Finding out the skills they are looking for in a virtual assistant, and

Creating a playbook of their first days
According to Brad, the accelerated onboarding process takes up to 90 days to get their staff plugged in and delivering value. Ongoing assessments follow to measure their staff's performance. 
Brad credits the company's growth by initially "helping put their hands on the wheel" and guiding their clients as they grow. To him, by making sure they do not fall into the negative stigmas in outsourcing, they could see outsourcing as a "strategic part of their growth".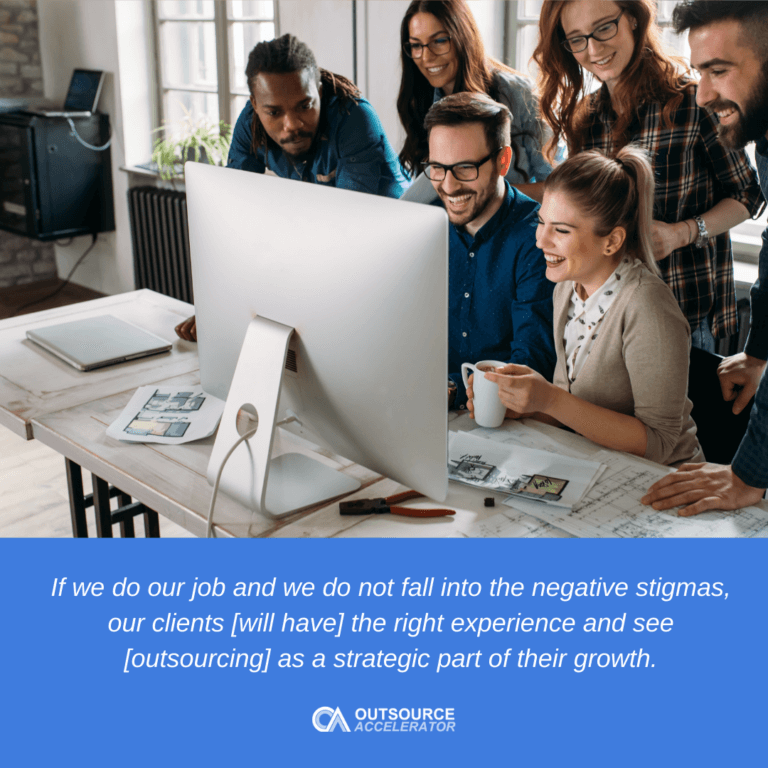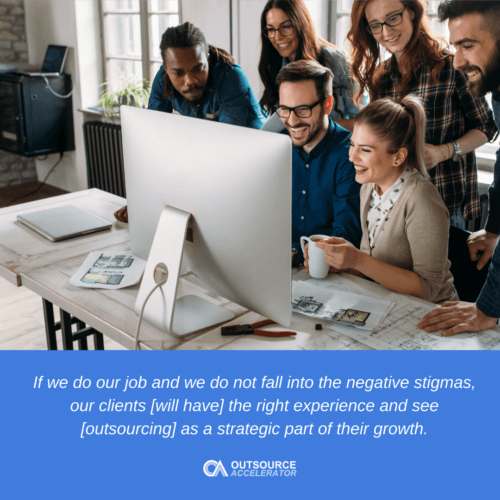 Scaling Outsource Access's growth 
Per Brad, the key to successfully scaling their growth lies in "systems and processes". 
Since the first time he flew to the Philippines, Brad was not able to go back yet because of the pandemic. Having entrepreneur operating systems (EOS) in place helps him run the company remotely and scale up to around 360 employees.
For him, they have no choice aside from having "systems, processes, and tools" to get the right people in the right seats.
The company's pricing structure
 Brad is not a fan of having a complicated pricing structure since it creates "more friction" between them and their clients. 
With this, they offer fixed fees for their services which clients can refund in case they won't proceed with their teams. For instance, their Discovery Assessment Process worth $495 already includes online assessments, identifying constraints, and hiring personnel.
According to Brad, their offerings are "not specific to any industry" since he observed that companies from different sectors have almost similar experiences and challenges when running their business.
Clients can easily reach out to Outsource Access in several ways:
Listen to more podcast episodes here: