A pioneer of SME outsourcing with Microsourcing's Charles Allnutt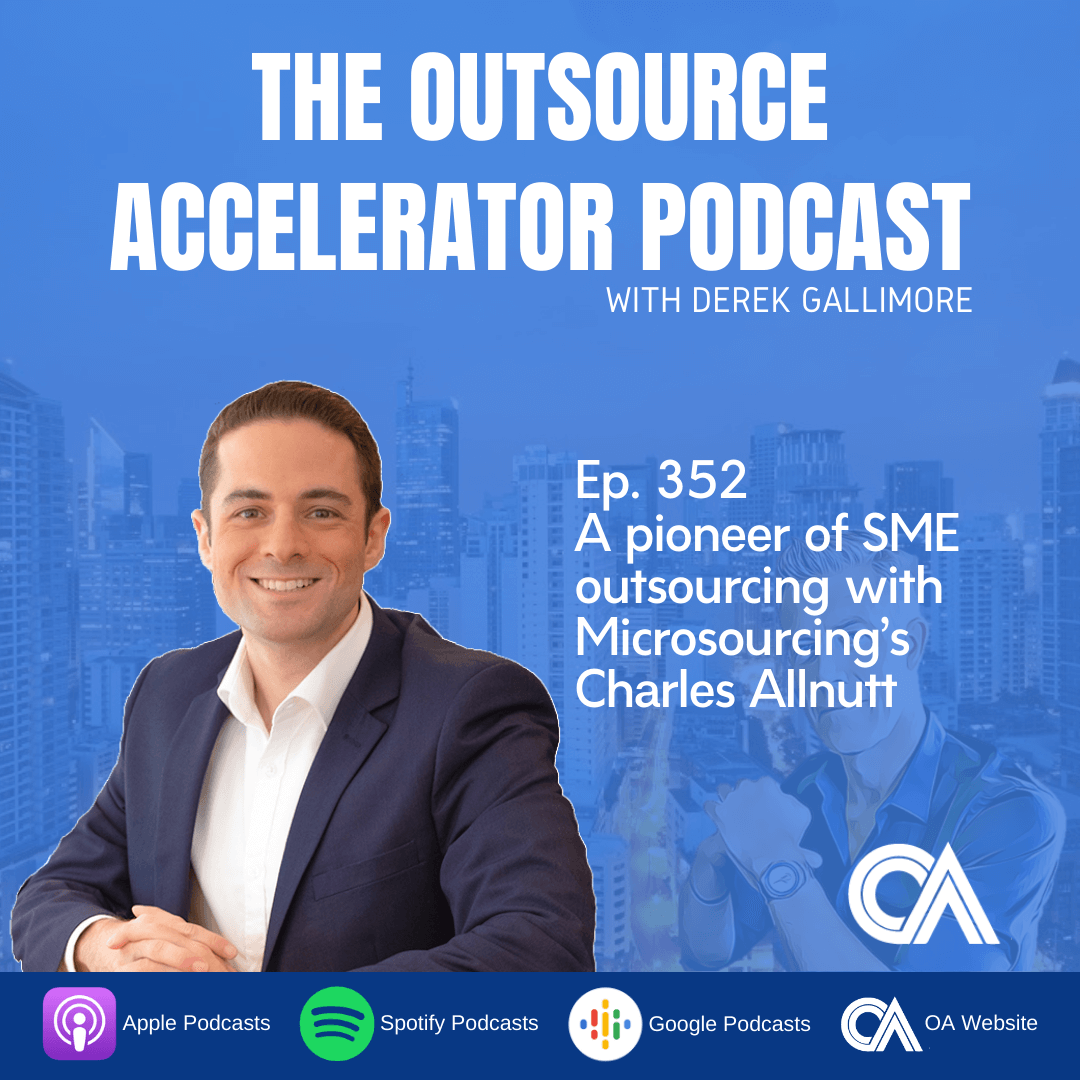 About MicroSourcing
Derek Gallimore talks with Charles Allnutt, Executive Vice President of MicroSourcing. Founded in 2006, MicroSourcing has been the pioneer of flexible outsourcing solutions in the country, which is now known as staff leasing. the company has been acquired by the Probe Group in 2020.
Fast forward to today, MicroSourcing is doing well in terms of integrating with Probe and managing to grow as an outsourcing provider. Derek and Charles will discuss the company's outsourcing nature, how they fared during the pandemic, and how they see the future of outsourcing and business management for SMEs worldwide.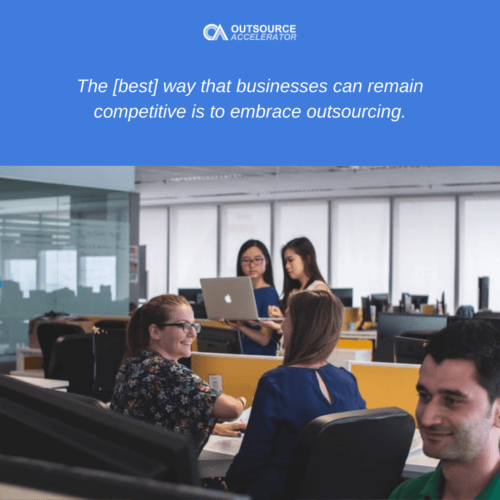 How Charles crossed paths with MicroSourcing
Charles Allnutt is the Executive Vice President (EVP) of MicroSourcing. Founded in 2006. MicroSourcing is the pioneer outsourcing provider in the country to introduce flexible managed solutions for small and medium-sized enterprises (SMEs). 
Charles has been residing in Manila for almost a decade now. Once a corporate lawyer in Melbourne, he admits to being more of a problem-solver with traveling being "an important part of [his] upbringing".
He soon realized that his profession has "a bit of misalignment" with his skillset, making him feel trapped in his career. This caused him to look for a different profession that would "reward effort as opposed to tenure".
Charles soon landed a job at a consultancy firm upon moving to the Philippines a decade ago. He recalled his years of working with the company as a "practical MBA" since he learned more about the ins and outs of a business by being a country manager for a small enterprise.
He met Philip Kooijman, founder and former MicroSourcing CEO, through an Australian Football League (AFL) event. Charles was assigned to look after the team sponsors, while the company sponsored a team.
They talked about partnering up for MicroSourcing after three hours. Two months later, he became the business development head. This marked his years of executive roles within the company for eight years.
Update on MicroSourcing after Probe acquisition
Charles proudly said that MicroSourcing is going strong despite the pandemic and the Probe acquisition. According to him, the company has gone from having 4,600 full-time employees (FTEs) to being in a group of companies with over 15,000 employees worldwide.
In terms of integrating processes, Charles said that Probe has been "hands-on"  – a good indication that Probe "values MicroSourcing's role in the industry… and the [aspects] they developed since 2006."
Charles has seen the company's progress and growth over the years. From having almost 2,000 employees the year he joined, Salmat's first acquisition from 2013 to 2020 triggered its growth to over 4,000 employees.
With these acquisitions, they experienced integrating processes and aligning different projects with a different group of companies.
For Probe Group, acquiring MicroSourcing along with Stellar and Beepo enables them to have "every solution [and] scale available to the market". This, meanwhile, makes it "liberating" for MicroSourcing since they get to tap their colleagues in Probe for warm leads that can transition into full outsourcing solutions.
Acquisitions and outsourcing at the time of COVID
Charles lauds Andrew Hume, Probe CEO, and his involvement in building Probe Group during "one of the most disruptive times in modern history". He commends Andrew's determination to help them "keep pushing on" and make the most out of these times.
Within 18 months, the pandemic even pushed the outsourcing industry to businesses worldwide. This comes with the need for them to "evolve and develop remote management structures and process mapping".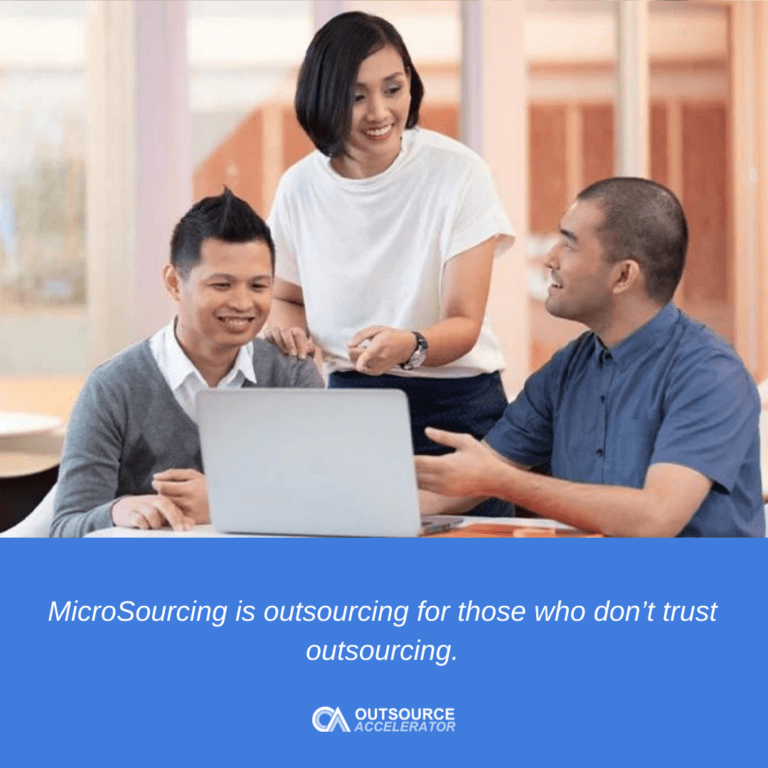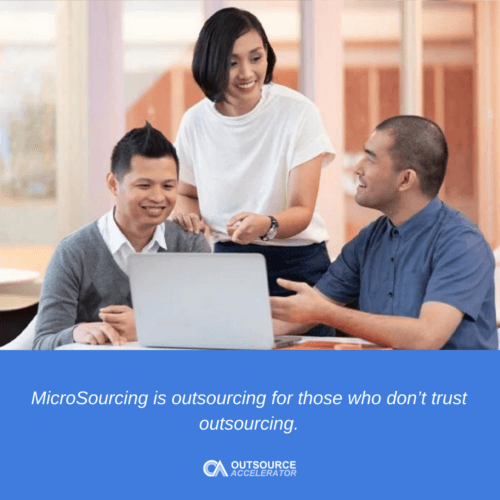 According to Charles, outsourcing today helped remove the perceived obstacles companies faced before when outsourcing their services. Per him, companies slowly realize that outsourcing is basically "managing a remote team from an onshore standpoint", only more scalable and affordable.
Indeed, delegating a service to a third party nowadays involves more than simple cost-cutting measures. Companies have increased the need to outsource that executives now "put a mandate to stakeholders" to delegate non-core functions to the Philippines.
The perception and future of the globalized workforce
With the disruption during the pandemic, experts believe that having a globalized workforce will be the default sooner compared to the first part of 2020. Per Charles, the outsourcing industry even "helped out the marketplace" since it provides solutions to basic business aspects.
Before, companies only have two options to hire a global workforce – either by hiring a call center or setting up a shop in the Philippines. Now, outsourcing has become "almost the first step" to do this.
The industry has indeed removed the barriers and obstacles in hiring a global workforce. MicroSourcing paved the way for companies to be able to hire small teams and make it scalable for SMEs and help them get the benefits "at a lower level".
The advent of cloud-based platforms such as Skype and Google Workspace even accelerated these measures, enabling employees to "communicate [and collaborate] with people anywhere in the world at any time".
How MicroSourcing fared during COVID
Per Charles, the onset of the pandemic was an "insane time in the industry's history". 
During the first few days, they had to shift over 4,000 computers for a work-at-home setup, setting up logistics capable for a supposed short-term setup. Charles agrees that the pandemic has disrupted a lot, especially for companies investing millions in infrastructures.
One of MicroSourcing's highlighted offerings includes its strategic locations and strong infrastructures. However, these value propositions "are not there at the moment" since employees are working from home, leveraging optimal consumer-level internet connection.
Yet, Charles is surprised with the way the employees and clients adapted to the setup, making everything work despite its minor setbacks. Not to mention their clients who slowly embraced remote working on their own.
Like most companies, Charles still believes that the world "will be returning to the office sooner" to provide quality services. It can even become more beneficial to employees in terms of boosting their employee engagement and collaboration.
In the end, Charles said that there will be a strong move back to the office "just because people want it".
How MicroSourcing encourages clients to outsource
MicroSourcing sticks to its aim of "removing perceived obstacles" in outsourcing. 
Though, despite not having a minimum requirement, Charles does not recommend having only one full-time employee (FTE). 
Since success and failure will always fall on the same person, having the wrong person on board could make clients instill a negative outlook on the talent pool as a whole. Whereas, having at least three FTEs can increase redundancy for them.
MicroSourcing takes time to look at their clients' core requirements "where they feel comfortable" and start with them to help them scale their workforce easier. After all, their outsourcing model aims to build confidence and trust among their clients to help them grow.
In terms of co-management, MicroSourcing handles the logistics and administrative side of managing employees. They handle recruitment, facilities management, operational support, and back-office solutions for their clients.
Companies, meanwhile, are responsible for task allocation, process management, and quality control over their outsourced teams. This helps eradicate the former notion of clients having a lack of control over their functions since they do most of the team management and monitoring.
For inquiries, check out their website at www.microsourcing.com
Listen to more podcast episodes here: