Remarkable outsourcing journey with Aaron Fischer of Office Partners 360 (OP360)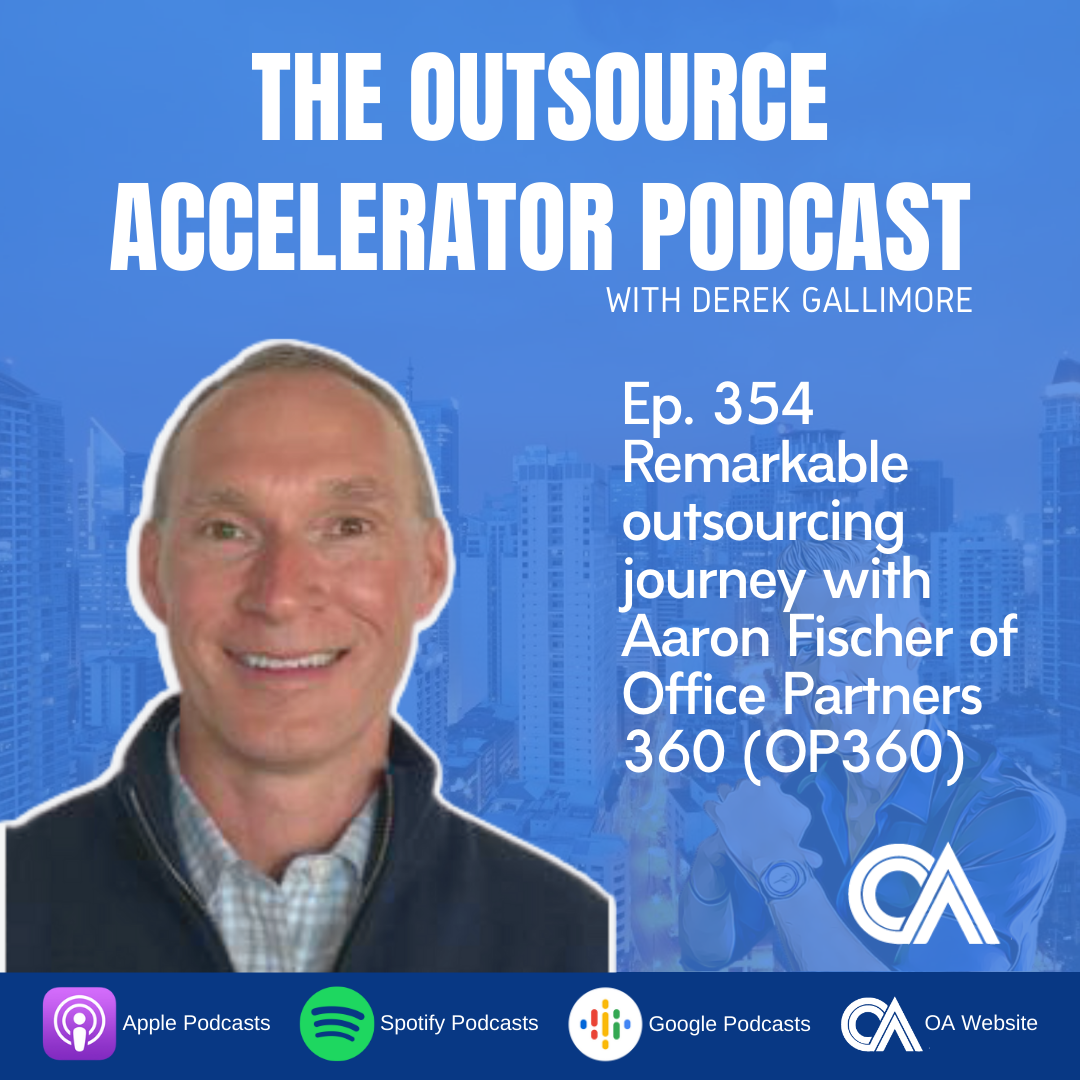 Office Partners 360
Derek Gallimore talks with Aaron Fischer, Chief Customer Officer at OfficePartners360 (OP360). OP360 offers customized outsourcing services, mostly in customer support and content moderation, tailored to their client's needs.
Having the blood of an outsourcing royalty, Aaron has seen the evolution and improvement of the industry in the eyes of some of its key players. in this episode, Derek and Aaron will discuss Aaron's remarkable journey in the outsourcing industry, his role in OP360, and the future of outsourcing services.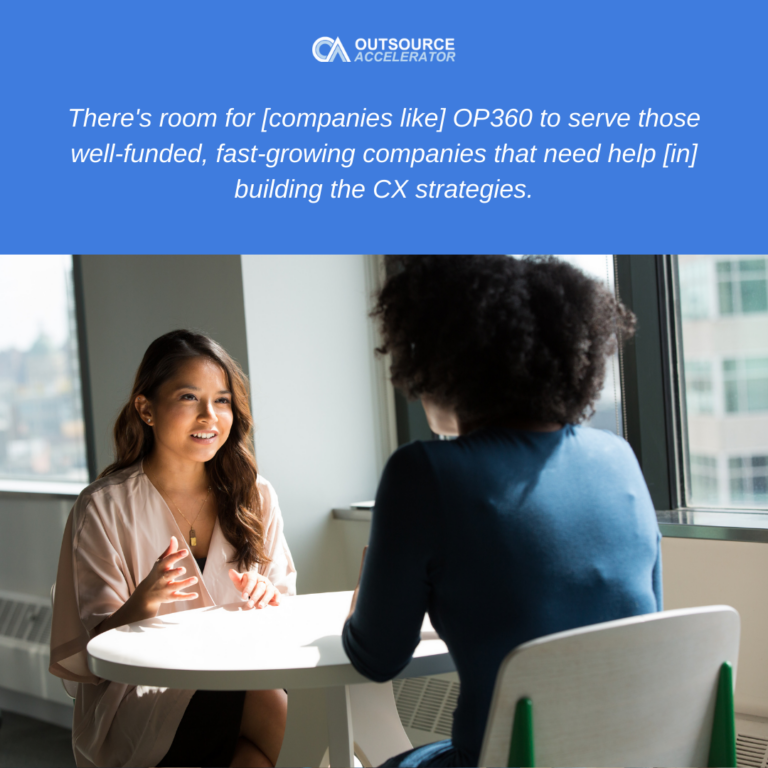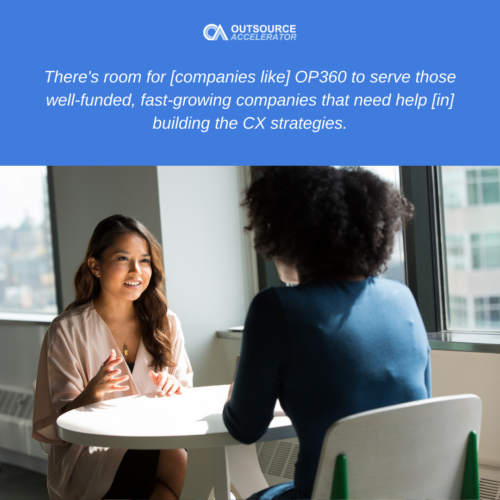 Aaron Fischer's outsourcing journey
Aaron Fischer, Chief Customer Officer at OfficePartners360 (OP360), spent the entire trajectory of his career in the outsourcing industry. For 27 years, he helped Business Process Outsourcing firms grow and have a billion-dollar valuation at hand. 
His second cousin Jim Lynch founded Sitel Corporation in Omaha, Nebraska in 1985. His father, Ford Fischer, was one of the firm's Partners. 
Aaron spent 10 years working with the company, where he learned the different facets of an outsourcing company. He then moved to Sykes Corporation in 2004, where he spent 13 years mostly in Client Services and logo sales.
Before OP360, Aaron joined TaskUs when it was a "small but rising star" in 2017 and left the company in March this year, a few months before they went public. 
To him, outsourcing refers to any business function, whether customer-facing or not, that helps a company grow and scale.
An overview of OP360
Being in the industry for 16 years, OP360 has seen a hockey stick growth for the past 36 months. Aaron was approached by the company to be a part of the partnership team, with the duty of putting together overall sales operations and marketing structures.
Per Aaron, what attracted him to the company was its design to "keep the US headcount small" compared to other BPO companies. 
This is to make sure that promotions within different positions and departments are put to countries that deliver the services directly to clients and customers.
With this, they can attract "really good people" and maintain high retention and low attrition. It even helps their employees take care of their families better with the competitive salary and benefits they get.
OP360's market focus
The company mostly targets "well-funded, emerging brands", particularly in the series A or series B classifications. 
According to Aaron, these clients require "speed of implementation, the ability to be flexible, and the need to undergo market strategy changes [regularly]." With this, they need to have an equally flexible service provider.
Yet, he also admits to being "opportunistic" with big companies getting forced to "redesign their CX or market strategies".
Service-wise, their offerings are categorized into three buckets:
Traditional outsourcing services

such as customer care and technical support
Content moderation

for social media and website posting, and
AI/automation

with the human aspect guiding the operations
The role of staffing in an emerging economy
Started in the Philippines, OP360 has around 2,250 frontline teammates and associated staff in Cebu. The majority of them are working from home due to COVID restrictions.
Aside from this, they have sizable teams in Colombia and India, with a new office in Barranquilla, Colombia opening this September.
Aaron is proud of the growth and development the company could provide to employees on behalf of its clients. At the same time, their staffing gets to help build options for their outsourcing clients depending on their needs and requirements.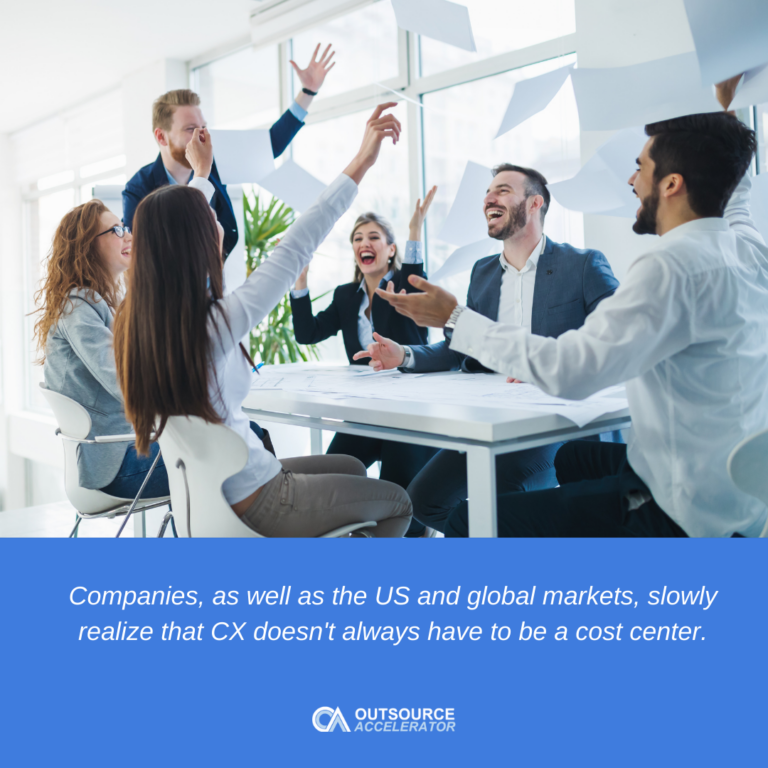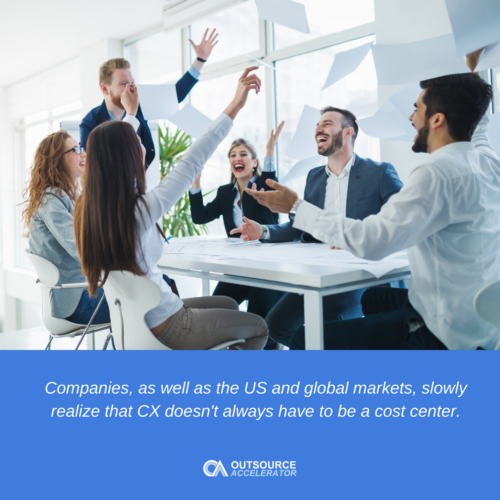 Getting clients to outsource
OP360 prefers clients that are "extremely focused on their customer and their interaction" and can treat a contact center as a "growth operations" rather than a "cost center".
A crucial litmus test OP360 does to potential clients involves measuring the way they feel about and treat their customers. Per Aaron, if companies "treat their customers and frontliners less" then outsourcing becomes a simple cost play.
Their preference even allows them to encourage clients in investing the "proper pricing" for their services.
The future of OP360 and outsourcing
Per Aaron, there are three dominant pillars of delivery in customer service – customer care, customer support, and customer experience (CX).
As much as possible, companies now want to improve their CX to improve their interactions with customers and increase their satisfaction further. With this, OP360 is committed to doing the following measures:
Utilize their talented individuals

for a function

Continue to automate

for more efficient work, and 

Apply self-help support

to reduce simple customer service tasks
These steps allow agents to do more complex types of work and solve bigger customer issues in the long run.
To learn more about Aaron Fischer and OP360, send an email to [email protected], check out Aaron's LinkedIn, or go to https://www.op360.com/.
Listen to more podcast episodes here: