The agility of a 10,000-employee outsourcing specialist – CSS Corp with Arvind Appavu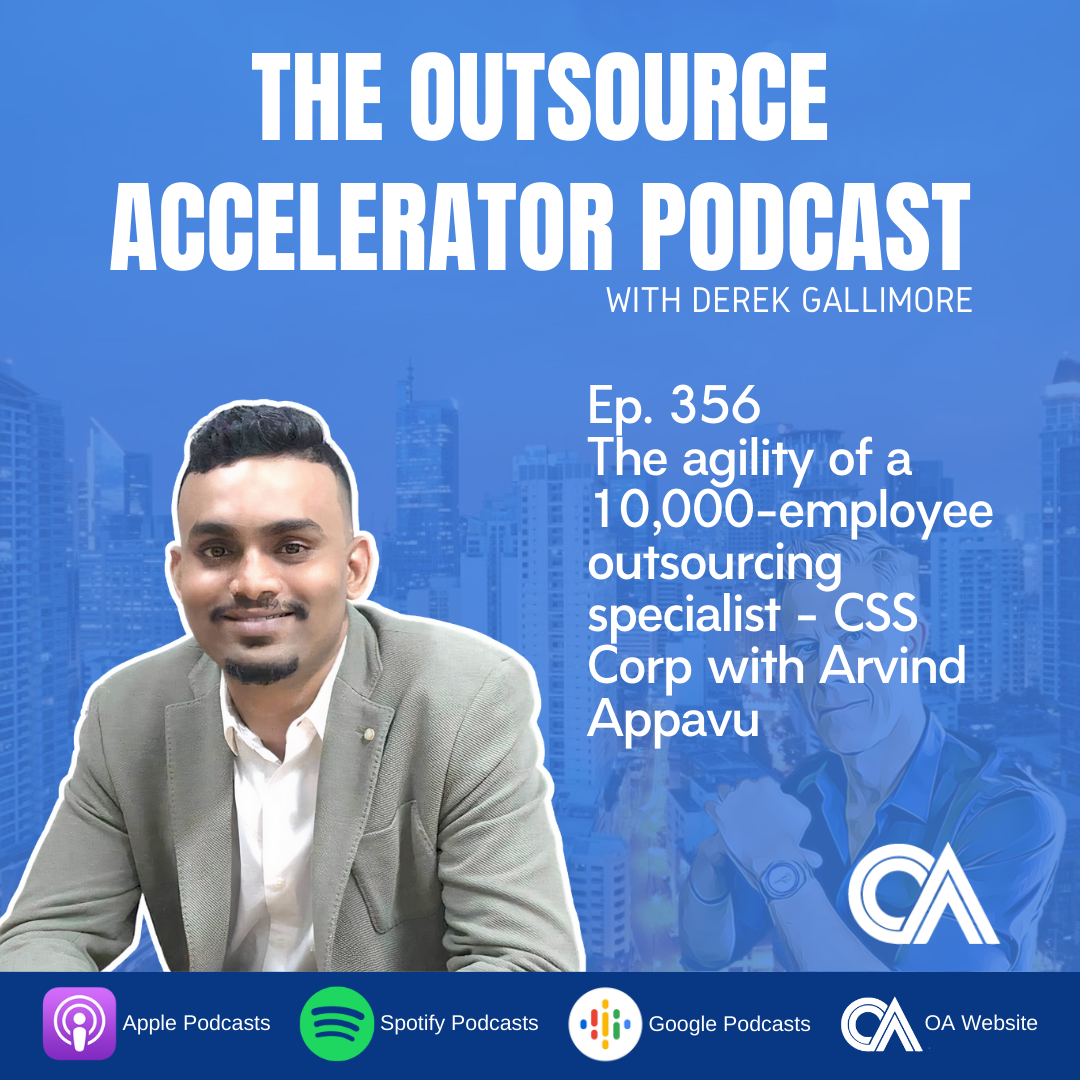 CSS Corp
Derek Gallimore talks with Arvind Appavu, Head of Global Support for all consumer business and Senior Vice President at CSS Corp. The company has been providing IT-related and customer support services tailored to its client needs for 26 years now.
From a company of around 400 employees, Arvind saw CSS Corp's growth to around 10,000 employees in several countries. In this episode, Arvind and Derek will share the company's key to this success, how they get their clients to outsource, and the characteristics of the outsourcing powerhouses, India and the Philippines.
Arvind Appavu is the current Senior Vice President and Head of Global Support for consumer business at CSS Corp. 
He has been with the company for 18 years out of his over two decades in the outsourcing industry. Like most industry leaders, Arvind started "on the front lines" and worked his way up the career ladder. 
To him, outsourcing is about "bringing amazing customer experience and building value for [our] partners" while ensuring their clients "focus on what they're good at."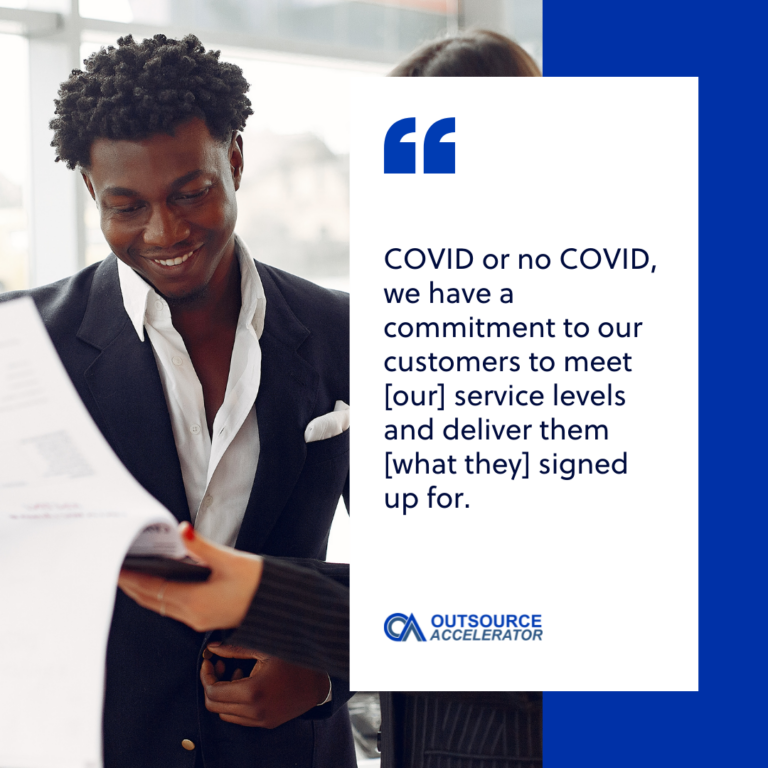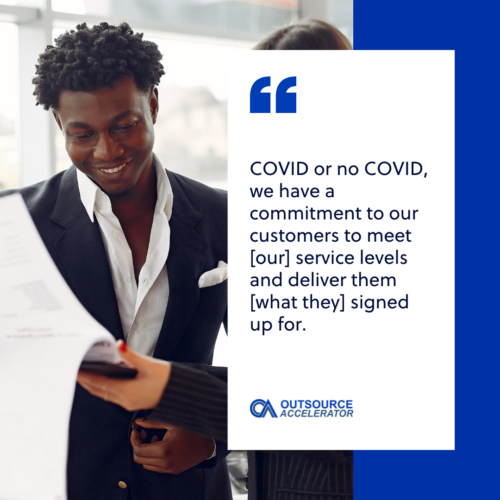 CSS Corp and its evolution
CSS Corp has been around for 26 years now. Starting as an IT services organization, 80% of the firm's services focuses on providing customer support, while 20% involves the functions done in the digital and geospatial aspects. 
When Arvind started with CSS, they had "roughly 350 to 400 [employees]." Over time, it expanded into around 10,000 employees in seven countries. Two of their largest sites are in India (with over 4,000 employees) and the Philippines (around 2,000).
The company maintains their commitment to meet their service levels and deliver their expected quality, whether "COVID or no COVID." Having presence across the globe, they maintain their best to ensure a seamless customer experience for their clients.
How the company fared during the pandemic
Per Arvind, the past 18 months of the pandemic taught the world that the future lies on having a hybrid model, and it has given everyone "a taste of what's to come". 
The company was proud to have their Philippine operations implement a 100% work from home setup within 48 hours upon going into lockdown.
Having been "on a laptop environment" further gave them advantage in setting up remote work. Prior to COVID, at least 10% to 15% of their staff are already working from home, providing a good starting point for them. 
With the BPO industry mostly doing the work on its own, they still faced challenges while rendering remote work. 
This pushed them to take the next step in building engagement with their employees through maintaining communications and taking care of their needs.
How the outsourcing industry evolved
For Arvind, global outsourcing is "one of the [most] fast-paced industries [in the world]" which evolves every day. 
Indeed, the industry has gone from "having slow CRMs" to quickly embracing "digital interventions in every [operational] aspect". 
Today, outsourcing relies on delivering a seamless experience for customers and making processes simple for them. With this, outsourcing companies feel the need to master several different platforms in the market to stay relevant.
According to Arvind, service providers who are unable to adapt to this change can more likely become irrelevant "in around six to 12 months".
The role of automation and AI in outsourcing
These changes were even backed by the advent of technology, which is one of the "most empowering and enriching things that happened [in the industry]". 
It has helped the way businesses can support their customers and partner with outsourcing companies to change the world.
However, Arvind does not believe that automation and AI can "replace the human element" in outsourcing. Rather, this could be used in empowering and augmenting its power to drive better customer experience.
Outsourcing in China, India, and the Philippines
CSS Corp's operations in Asia are found in three countries: India, China, and the Philippines.
Being a manufacturing powerhouse, CSS Corp leverages most of the technology work in China, including product language. Per Arvind, it needs to "be closely monitored in terms of opportunities". 
The country produces highly skilled, technology-oriented personnel that can do language support. However, companies cannot rely on them for bilingual support, especially in English.
India and the Philippines, meanwhile, have the most matured outsourcing industries in the region. Yet, there's a "clear differentiation" on what businesses can delegate between the two destinations.
Arvind advises companies to "[outsource to] India for technological expertise." Their education system and the number of quality engineers that join their workforce yearly makes it distinct for more "IQ functions."
To complement this, the Philippines can be more reliable on the "EQ functions." Being a BPO capital of the world, the country is most popular with customer support and other back-office services. However, it can be around "15% to 20% more expensive" than India.
In the end, per Arvind, "knowing what [clients] want" determines which country can better fit their needs.
The importance of finding the right outsourcing partner
Arvind agrees that outsourcing is no longer simple "butts-on-seats", but an important factor in driving up value for a company. Finding the right outsourcing partner, then, is the key to achieving this purpose.
CSS Corp continuously aims to be more of a value-adding aspect for businesses. They work with their clients by understanding their industry, nature, and growth trajectory. 
Another crucial aspect in working with their clients is going hand-in-hand in accomplishing a task. In this way, they become "an extension of [the client's] organization" and grow along with the business.
Building a client's trust when outsourcing
Arvind emphasized two things as a basic step in building trust with businesses: transparency and communication. 
As an extension of a company, CSS Corp has an obligation to be transparent with their clients, especially when solving any problems in a function. They even measure risks, project results, and provide steps on working through their goals.
Having a "free flow of communication" is also crucial in their partnership. For CSS, timely communication helps them build a good relationship with businesses that's even strengthened with their tenure.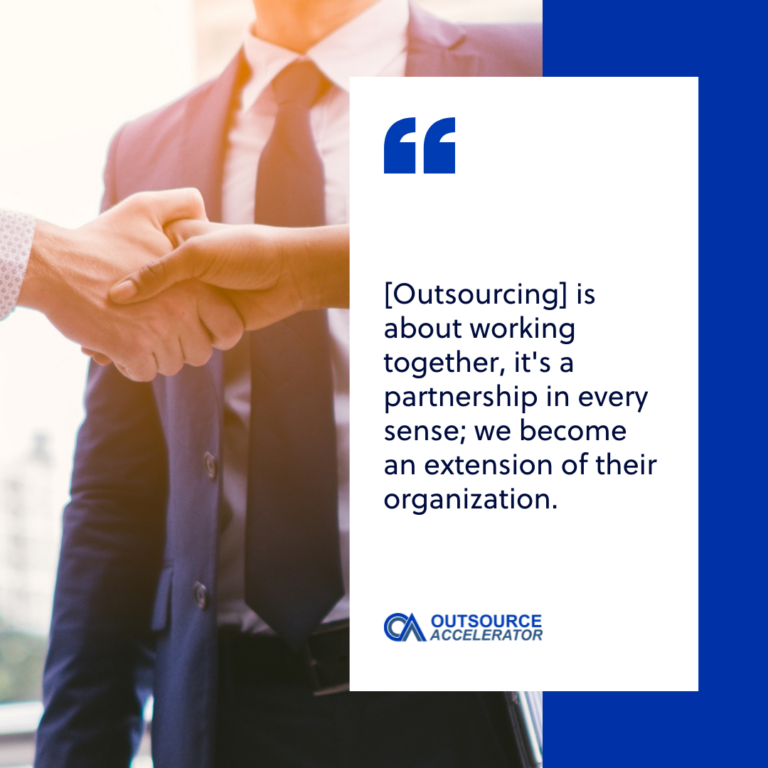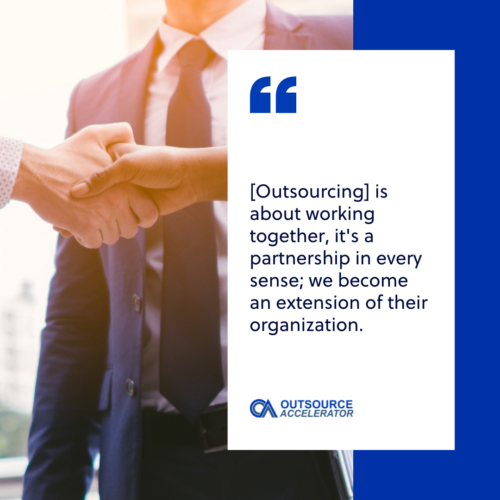 CSS Corp's pricing structure
CSS Corp is proud to have "one of the most competitive [pricing] in any other region." 
According to Arvind, some of the things that distinguish them from the large outsourcing players include not having "a lot of sunken costs" and not being "top-heavy". 
Rather, they run a "lean and mean organization" by investing in their mid-management. Through this, the company ensures that the costs they save are given back to their customers.
To learn more about CSS Corp and get to know their services, check out https://www.csscorp.com/.
Listen to more podcast episodes here: