The Story of an Outsourcing Startup – with Veronica Valera of Intelliworx PH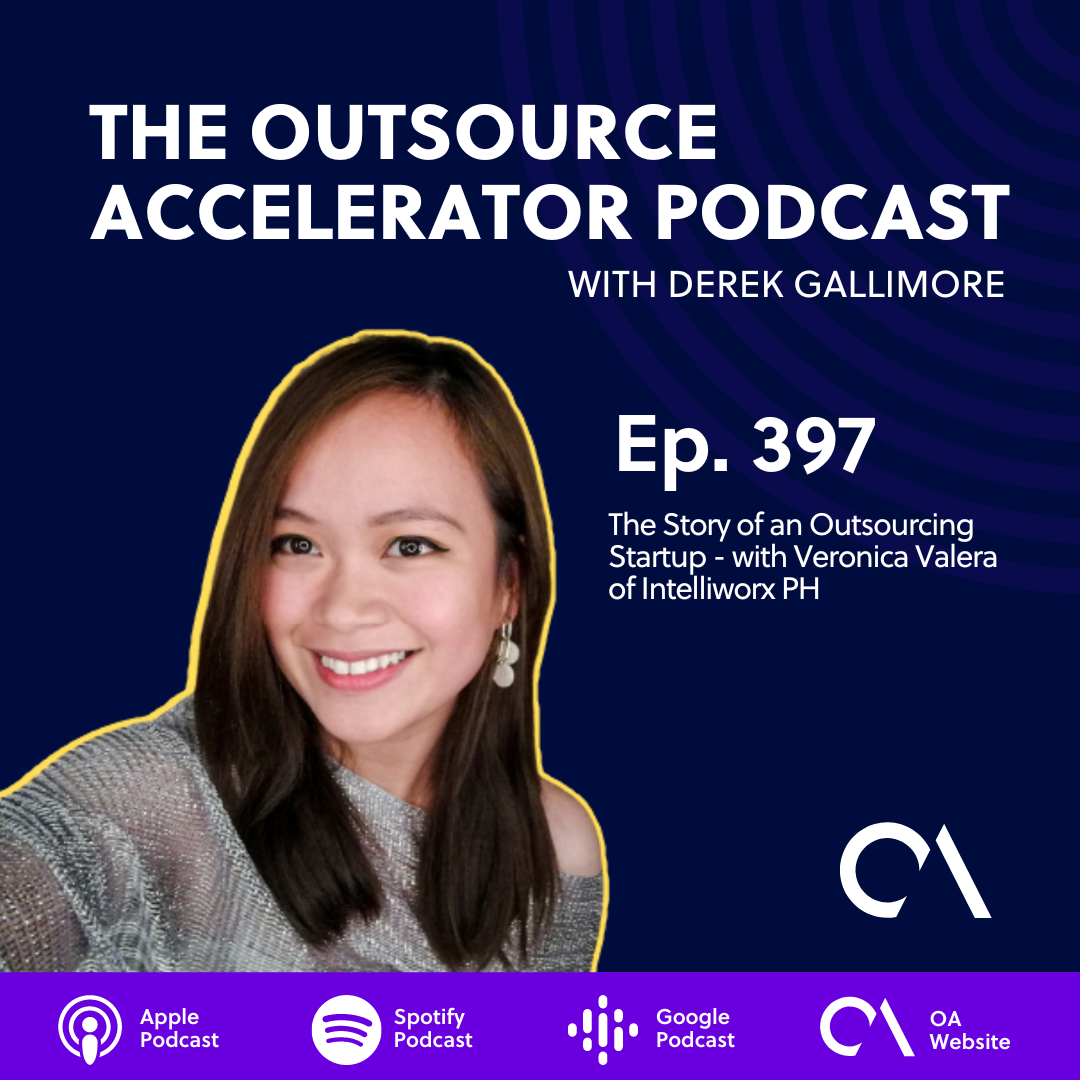 Intelliworx
Derek Gallimore talks with Veronica Valera, one of the co-founders of Intelliworx. Founded at the height of the pandemic in 2020, Intelliworx is one of the fastest-growing players in the BPO industry, with more than 100 employees in a few months.
In this episode, hear how Veronica and her colleagues built the company from scratch and how globalized employment helps both the clients and the employees they hire offshore, especially in the Philippines.
In this episode, the Outsource Accelerator podcast welcomes Veronica Valera, one of the three co-founders of Intelliworx PH.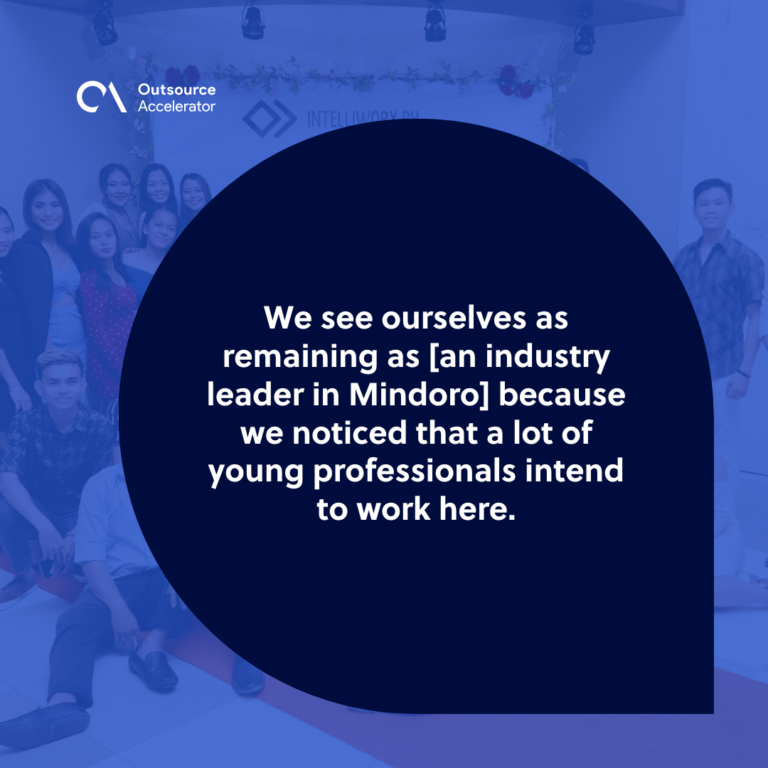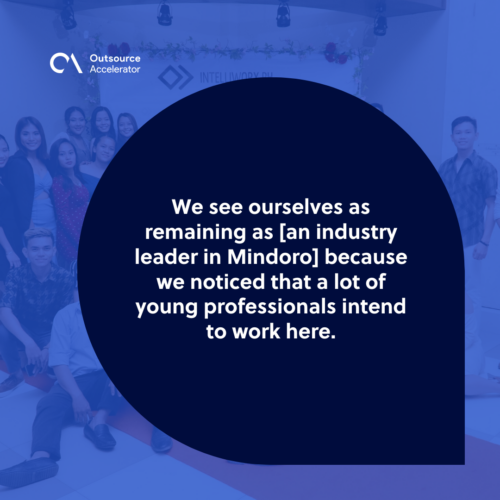 Introducing Intelliworx PH 
Intelliworx PH is a startup Business Process Outsourcing (BPO) firm headquartered in Occidental Mindoro, Philippines, that provides virtual assistant services to startups looking for flexible business solutions. 
Some of the company's offered services include non-voice customer service, administrative support, digital marketing, and social media management.
How Intelliworx PH rose amid the COVID pandemic
Veronica established Intelliworx with her two colleagues in May 2020, along with two other employees that they hired. 
Per Veronica, their motivation to start a BPO company was brought up by two things:
The opportunities that one of her partners "sees while she was in the [BPO] industry"

The lack of opportunities for young professionals in the provinces, particularly in Mindoro
Veronica shared that they started the company "[without] a lot of funding]" and in a small office. The hard work of their initial team and matching client needs with their available skills helped them grow their business to about 100 staff in a few months.
The first few weeks of operations were difficult for the company when they tried to offer telemarketing and telesales services. Veronica mentioned that the skills available in their province are "not focused on an English-speaking [setting].". 
This challenge led them to "look for other types of services where the available skills can excel." Seeing an abundance of creatives in Mindoro, they started offering creative roles and matched employees with clients that looked for them.
The company plans to expand into accounting services as there are "lots of needs when it comes to accounting type of services."
Intelliworx's approach in offering their services 
As Veronica details, Intelliworx PH identifies their client's pain points and offers solutions available in the company. This helps them provide customized packages tailored to their business needs.
Currently, Intelliworx PH's client base consists primarily of businesses in the US, Canada, New Zealand, Australia, the United Kingdom, and other regions in Europe. 
How Intelliworx provides opportunities to Mindoro province 
Derek indicates that businesses are struggling in the initial stage of the pandemic. Indeed, it was a "challenging time to get started." 
However, Veronica's biggest motivation for starting their operation is to give opportunities to her fellow citizens in the province of Mindoro. 
During the time when a lot of people from Manila went back to the province, Veronica saw this as a chance to bring "good opportunity for both employers and to the job seekers."  
Most specifically, for students that are fresh graduates who are not able to look for jobs. In fact, Veronica says that they conduct some workshops for students, and they also partner with universities and colleges reaching them to be part of the industry.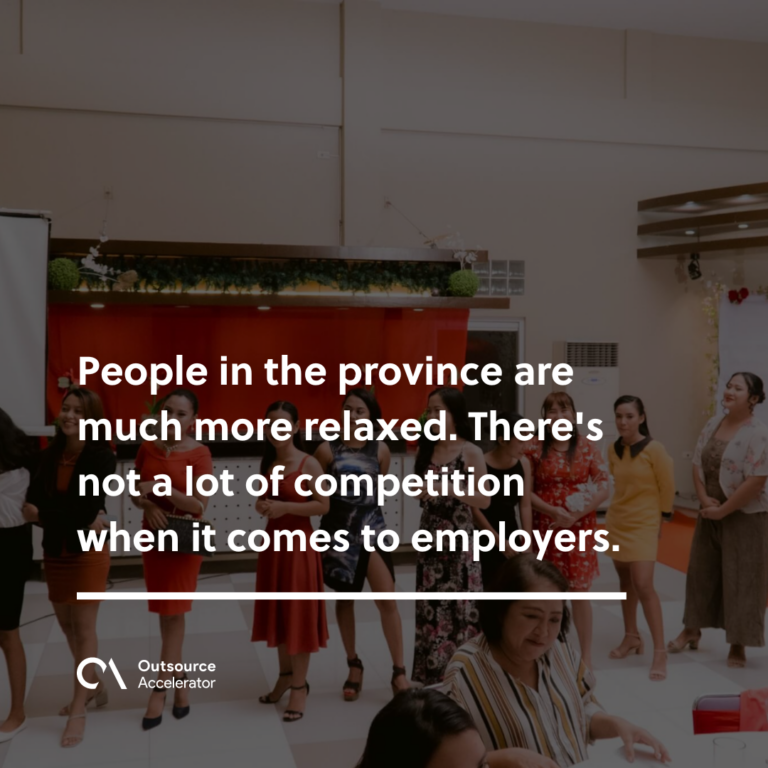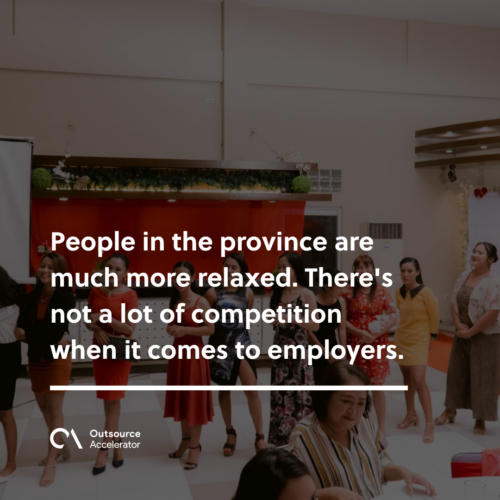 Veronica's insights on the current trends in the BPO industry
Per Veronica, the trends they see mostly in SMEs or startup clients are administrative assistants like virtual assistants. 
For the past few months, Veronica says that they have "onboarded about 10 to 15 clients" looking for administrative assistance that seeks help in their daily operations. 
In addition, Veronica pointed out that social media management is "kind of a big factor." Aside from this, clients outsource accounting such as bookkeeping, financial management, strategic finance, and other automated accounting services.  
Veronica indicates that to identify and explore types of services, they tend to "identify clients [needs] in the market on the client side" as well as "look at what's available in the labor market." 
Intelliworx is projected to expand its operations within the next couple of months, and it is expected to have more than 150 employees by September 2022. 
Visit https://www.intelliworxph.com/ to learn more about Intelliworx PH and to get in touch with Veronica. 
Listen to more podcast episodes here: