5 Fail-proof tips to ramp up your telesales campaigns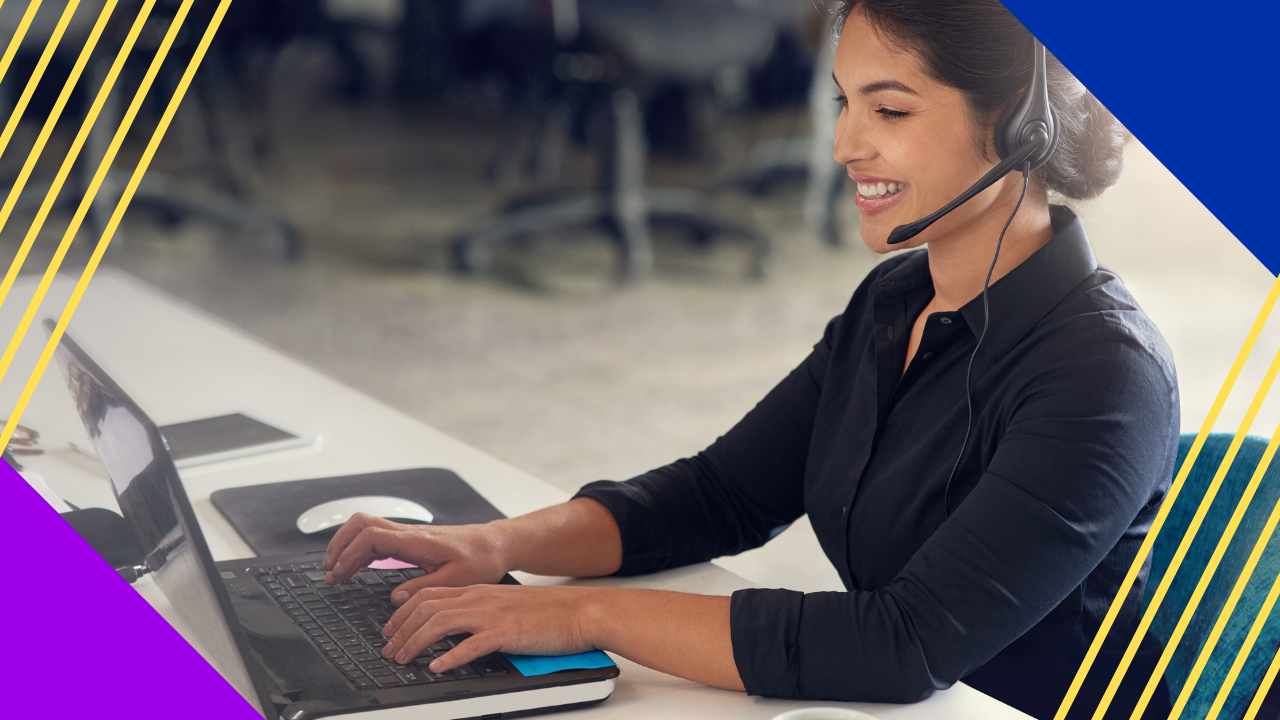 Sales is what keeps your business up and running. It is crucial to your success, growth and expansion.
You gain revenue through sales. And revenue means earning more to cover all business costs and maintain day-to-day operations. 
Your sales play a vital role in cultivating trust and loyalty between your customers and your brand. And what better way is there to establish a good relationship with your customers than through your telesales campaigns?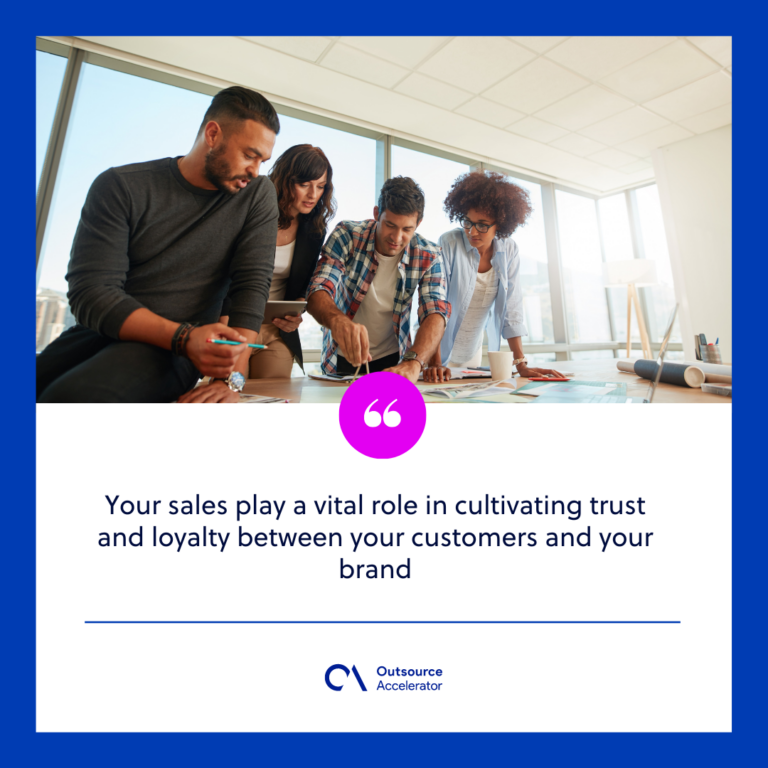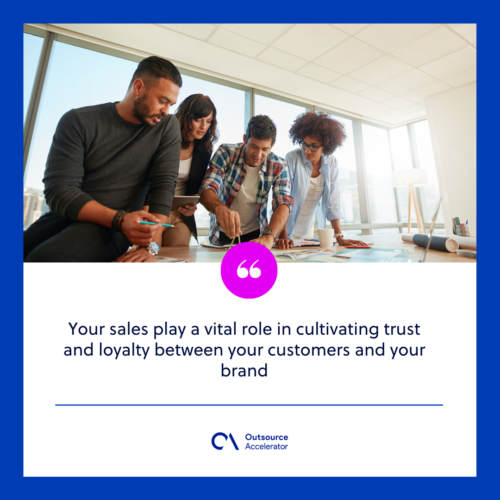 Difference between telesales and telemarketing
People tend to interchange telesales and telemarketing. But before you can enhance your telesales efforts, the first step is to know the difference between the two:
Telemarketing is a voice service that utilizes phone calls to connect with target customers. The goal is to generate interest, provide information, and create opportunities. It also aims to produce leads and gain customer feedback for continuous improvement. 
Telesales, on the other hand, use voice calls to sell products or services directly to customers. Through telesales, you can effectively engage and interact with your target leads and loyal customers. 
Fundamentally, the role of telemarketing is to create sales opportunities through various leads. From there, telesales will take over to successfully convert these prospects into sales.   
What is a telesales representative? 
Telesales representatives or agents are sales experts. They are responsible for selling your products and services through calls. 
Telesales representatives reach out to your customers to close leads and boost repeat transactions. They also make sure that your customers are happy and satisfied enough to want to continue doing business with you. 
Roles of a telesales representative
Telesales representatives, in general, have various roles apart from calling customers. Although it may not be similar from one company to another, these roles often incorporate the following: 
Lead generation
Telesales agents generate leads by reaching out to potential customers and informing them about your products and services. They may also receive phone calls from people who are responding to your advertising or marketing campaigns.
Order processing
Your telesales agents are responsible for taking and processing your customer orders immediately. They have daily sales quotas. A good telesales representative can persuade existing customers to repeat purchases and cross-sell products or services. 
Customer service 
Excellent customer service is essential in keeping and maintaining a good relationship with your customer base. It includes providing answers to customer inquiries and having comprehensive knowledge about your company and what you offer.  
Creating reports
Telesales agents are in charge of creating activity reports on the number of calls, leads, sales, and other relevant data within a time frame. These reports help you identify factors you need to enhance to improve your overall revenue. 
Telesales representatives have specific volumes of calls each day. Further, they need to meet specific sales targets monthly and quarterly to reach the company's revenue goals.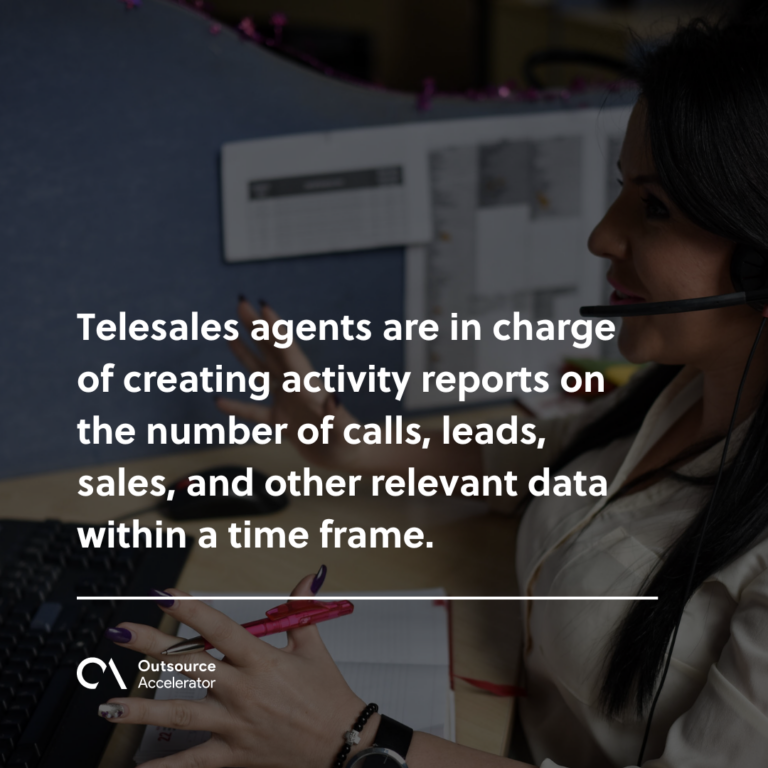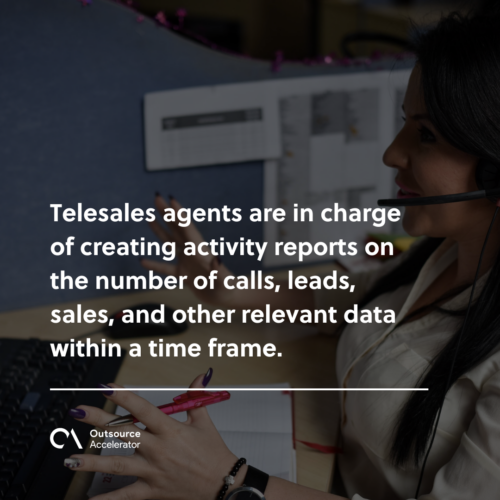 Follow these 5 tips to boost your telesales campaigns
Your telesales campaigns should be powerful enough to pique the interest of your leads and existing customers. 
Consider these five surefire ways to help you secure your sales and drive your business to success:  
Have a clean data
The first step in a successful telesales campaign is to have clean, relevant and up-to-date data.
Remember that any information will eventually become outdated as time passes. This is why you must constantly refresh your data by adding new relevant accounts, contacts, product information, and more details into your system.  
Determine your goals
You need to know your goals and objectives. Determine what you want to achieve in your telesales campaigns. Besides adding more sales, you can also aim to collect more information about your customer base. 
Follow a sales script
Scripts serve as your telesales representative's guide in conveying information clearly and confidently.
Even when you have scripts, train your agents to sound natural and professional. It also prepares your agents to listen more to your customers, rather than focusing on what they need to say in certain call situations. 
Know and understand your prospect
Your agents need to have a definite idea of your customer profile. Knowing and understanding who your target customers are will make it much easier to build rapport with them. 
Most importantly, conversations should focus on the prospects and how your products and services can help them. 
Ask good probing questions 
Sales calls or cold calling has been a topic of controversy in previous years. People tend to disregard these calls as they usually eat up their time. 
It is crucial to keep telesales calls engaging. Ask good probing questions to get to know your customers more, gain their trust, and encourage them to transact with your business. 
Are you thinking about outsourcing your telesales team?
Outsourcing your telesales to experts allows you to yield positive results immediately. It also saves you time and money! 
To find the right outsourcing provider, head over to our directory and choose from over 700 verified BPO firms. Or you can match with 3 independent service providers today.