Introducing Business Bros to Outsourcing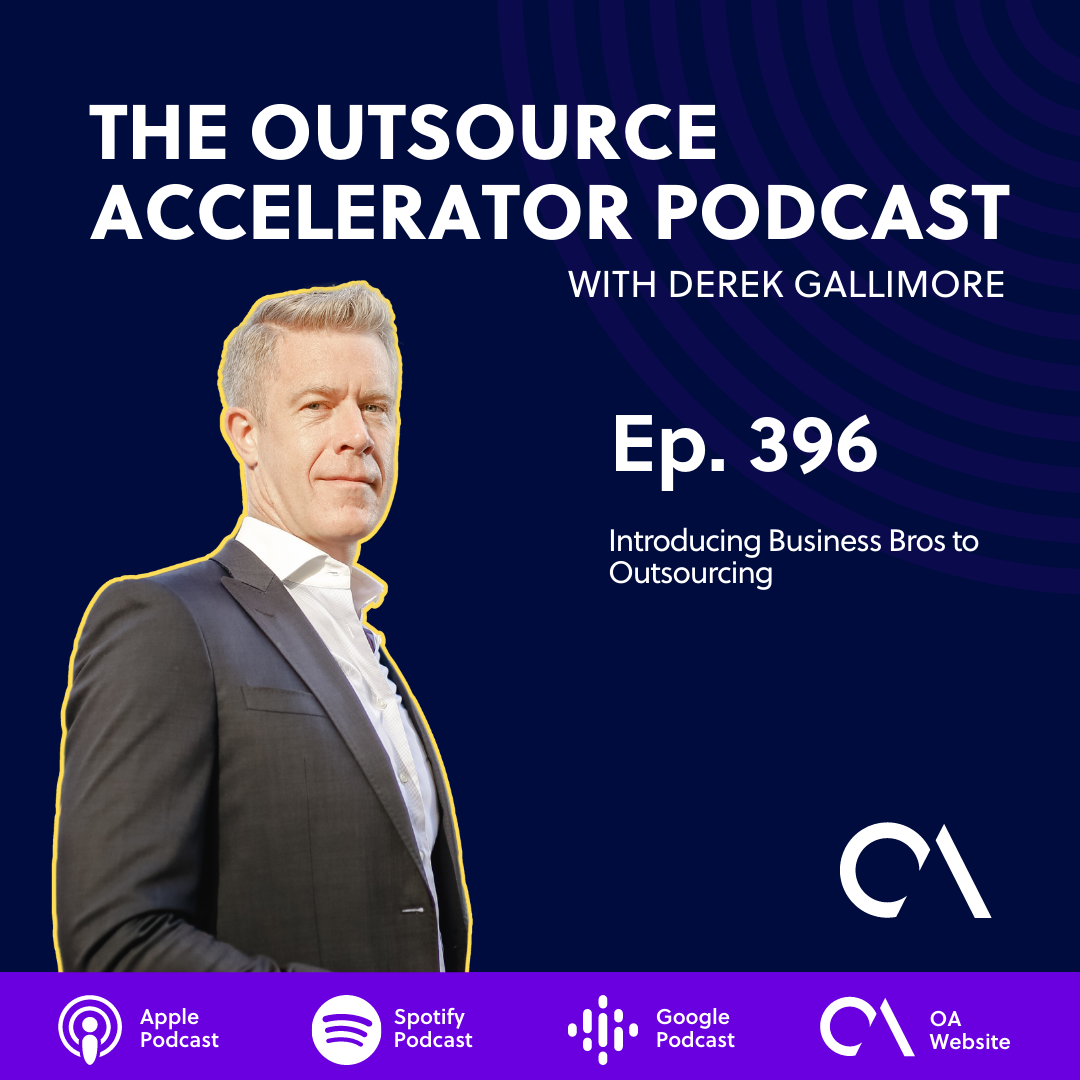 Business Bros
Outsource Accelerator CEO Derek Gallimore is featured on the Business Bros podcast hosted by brothers Hernan and James Sias.
In this episode, listen as Derek and Hernan talk about outsourcing, global employment, remote work, and how the future of work is changing for small and medium-sized businesses.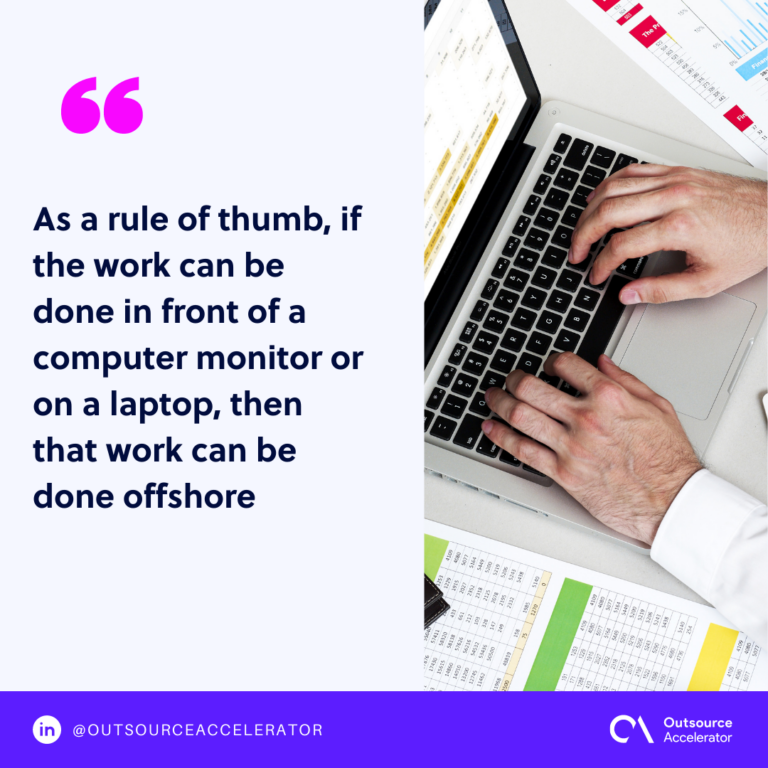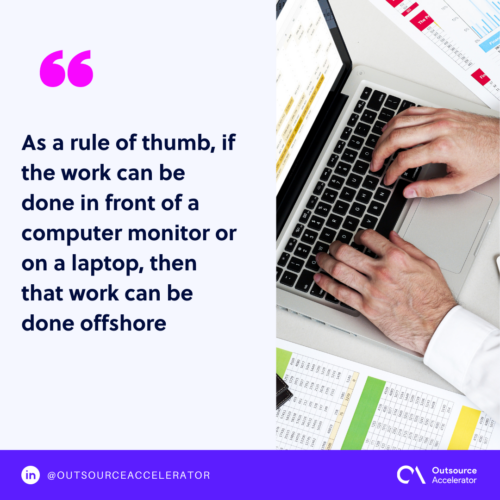 In this episode, Outsource Accelerator CEO Derek Gallimore is featured on the Business Bros podcast. Hosted by brothers Hernan and James Sias, Business Bros highlights entrepreneurs and discusses topics related to business and life. 
Derek's bootstrapping in the Philippines 
Derek looks back and reiterates his journey on how he got into offshore staffing through his previous business. Things turned into a paradigm shift when he started to explore outsourcing in the Philippines. 
Bootstrapping helped Derek grow his business earning 20 million in revenue. Despite having a physical office in central London, he "ran the entire company in Manila" and effectively ran everything from human resources and accounting to "people managing the laundry." 
Even Derek is impressed by "what [businesses] can manage remotely from a different country" while enjoying savings of up to 70%. 
Today, Outsource Accelerator is now the world's leading outsourcing marketplace.
The outsourcing industry over the last 30 years
Along with the advancement of technology, the outsourcing industry has dramatically improved over the last 30 years. It has expanded from call centers to "anything [a business wants]" and has followed the wave of working online.
At the same time, people are now familiar with various social media and collaboration platforms such as Zoom, Skype, and Gmail. Per Derek, this "unlocks the global talent pool" given a chance to access 8 billion employees globally "based on their capabilities and merits."
The outsourcing industry is a really mature market. Today, the Philippines constitutes about 12% of the country's GDP. Derek describes this as a "highly professionalized industry" and "highly sophisticated." 
Derek iterates the rule of thumb in hiring offshore: "if work is done in front of a computer, then that work can be done offshore." 
The workforce in the Philippines vs. the world
Employing someone in the Philippines is not as complicated as compared to the U.S., Derek indicates that there is strict compliance and rules to abide by. In contrast to the Philippines, where Derek describes "everything goes out in the window."
Derek is pleased to "find people that aren't always shooting for the top." He added that Filipino workers often sought "stability and progress and wanted to get things under their control." This, he finds, is opposed to people in developed countries that "want to be the boss" after a month of working. 
One of the advantages in hiring offshore is that companies can hire professionals that have MBAs or PHDs offshore, yet can still be cheaper compared to its US counterparts. 
For instance, salary in the offshore staffing sector, in terms of A-class kind of work, earning 500 to 1000 US per month. Those professionals, according to Derek, are significantly earning since "they're tapping into the global economy."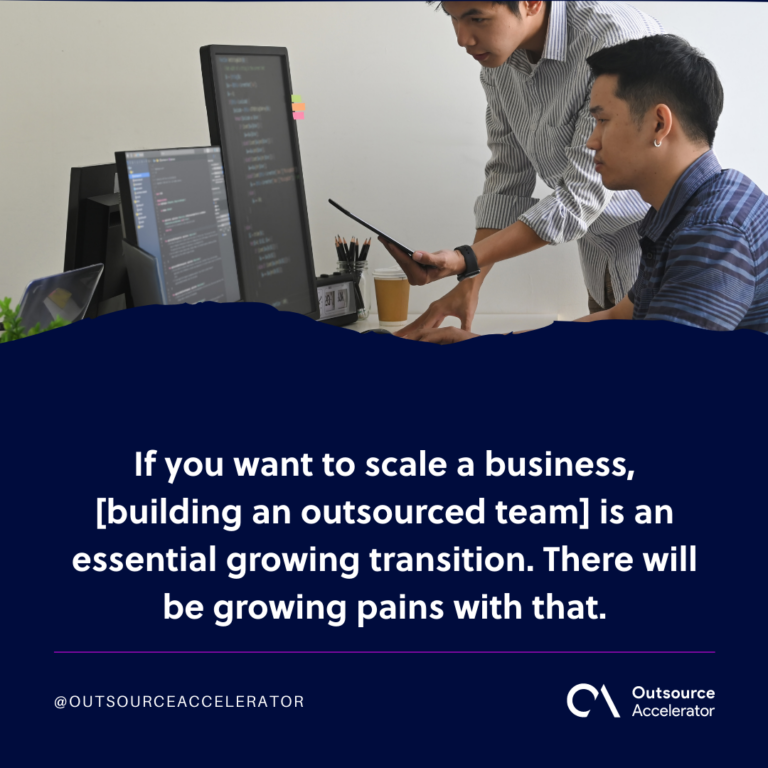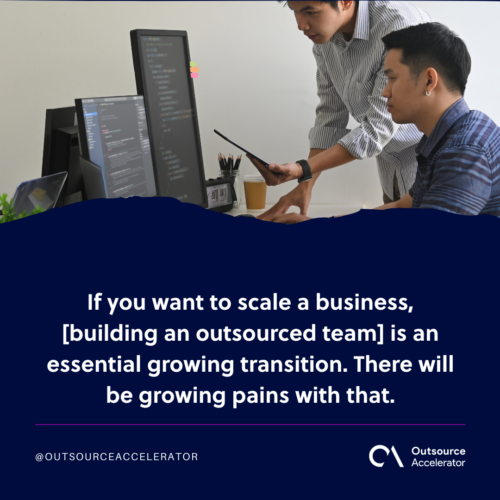 Choosing offshore staffing for your business
While some are still anxious about the concept of offshore staffing, Derek explains that its principles are "[still] identical to [local] employment," especially in terms of scaling or building a particular team or organization 
Per, there is a slight difference in terms of cultural differences. Language interpretation differences and remote setup are the things that make businesses struggle to do outsourcing. 
Derek pointed out that this is "sort of an essential growing transition." Once a business points out of scale and brings the right and capable people, he said that there are "rewards awaiting [for businesses]." 
Check out the Business Bros podcast at https://www.youtube.com/c/BusinessBrosPod or get in touch with Hernan Sias at [email protected].