Definition
What is a remote employee?
A remote employee is someone that usually works outside the office or in a remote location. Unlike a freelancer, they are employed in a single company rendering either a fully remote work or a combination of in-house and remote. They usually work in a different city, while often some work in a different country altogether.
Some remote employees receive larger salaries and benefits than their in-house counterparts. Depending on the location, their salaries may be cheaper but sufficient to where they are located. Companies with a distributed workforce even provide allowances consumable in a coworking space or a home office.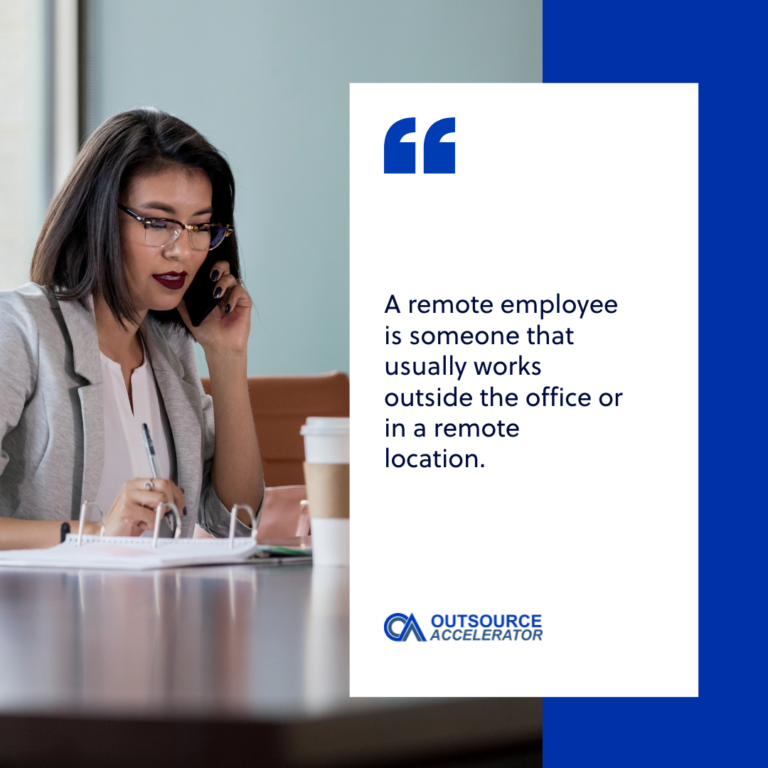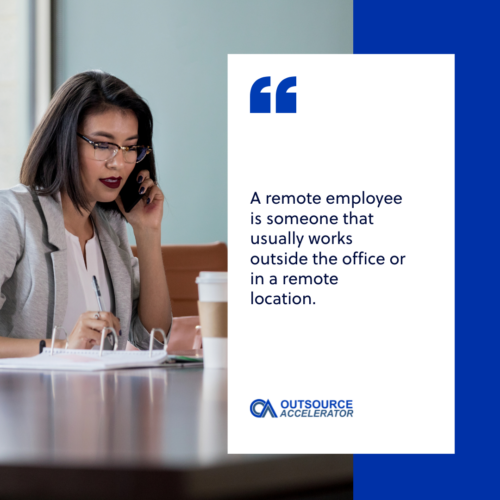 Remote employee management
Nowadays, businesses can easily hire and manage remote employees with the help of appropriate tools and software. Some websites allow businesses to hire remote employees online easily and securely. They can now train and collaborate with their remote employees through tools like Skype, Slack or Asana to name a few.