Definition
What is a remote employee?
A remote employee usually works outside the office or in a remote location. Unlike freelancers, they are employed in a single company, rendering either a fully remote or hybrid work. They usually work outside the locality of their employer, either in another city or a different country.
Some remote employees receive larger salaries and benefits than their in-house counterparts. Depending on the location, their salaries may be cheaper but sufficient for where they are located. Companies with a distributed workforce provide allowances consumable in a coworking space or a home office.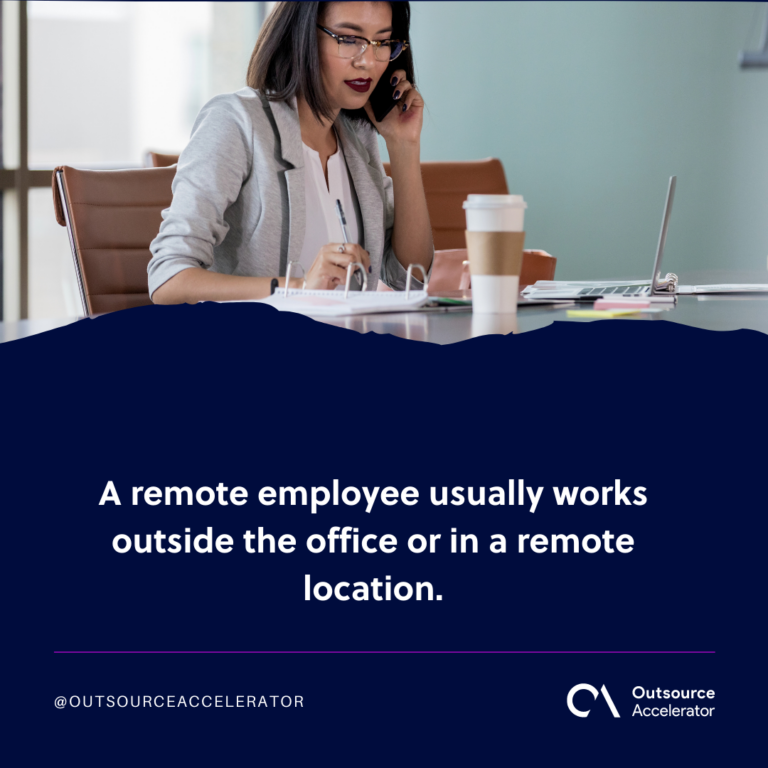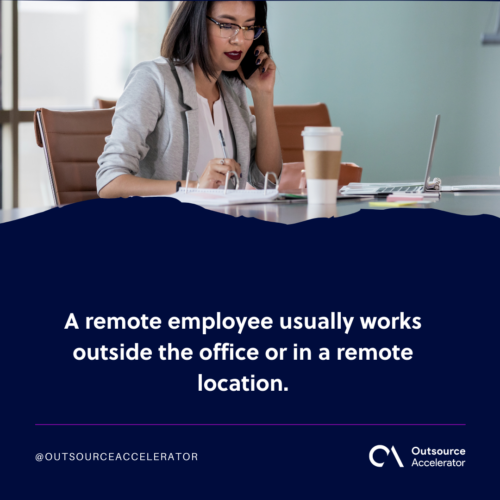 Benefits of being a remote employee
There are unique advantages that come with working from home. The following are the advantages of working from home that may persuade you to reconsider your current position:
Saves money
When you work from home, you can save time and money by not driving or commuting each day. In addition, you'll save money for items like work attire, dry cleaning, and daytime meals by being a remote worker.
Helps you work more efficiently
It is possible to be more productive when working from home than in an office because you don't have to go to daily meetings or engage in personal chats that could distract you from your work. 
Enables you to operate from nearly any location
Working virtually from any place is one of the most significant advantages of working remotely. There are many other areas where you can work, including your own house, your favorite coffee shop, or even a holiday destination.
Reduces stress and tension
In various ways, working from home can help you de-stress. For starters, you won't have to spend hours in traffic or scrambling to get to work in the morning. 
Staff who work remotely can use several stress-relieving options available to them, such as working out, napping, or simply getting some fresh air.
Keeps you away from office politics
On the other hand, remote workers are mostly protected from the whims of their colleagues. Employees who work in traditional offices may find it difficult to concentrate due to office politics and gossip, but those who work remotely don't have that problem.
Lets you personalize your work environment
In an office, you may have a small desk, fluorescent lighting, and a few or no windows in your cubicle or office. 
When you work from home, you have the freedom to design an enticing workstation that motivates you to be productive. Desks in front of windows, comfy chairs, or a stand-up desk can all improve your productivity.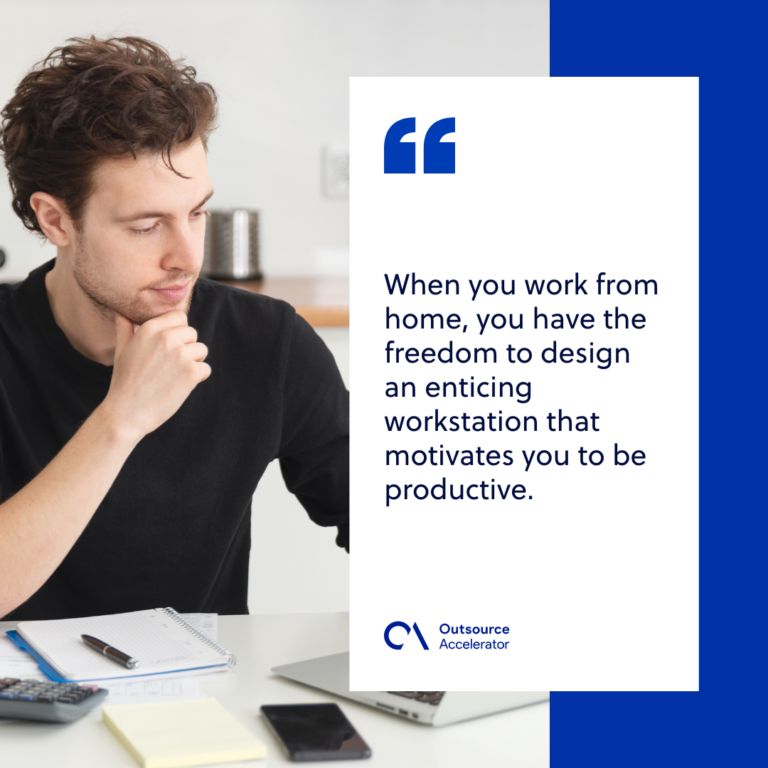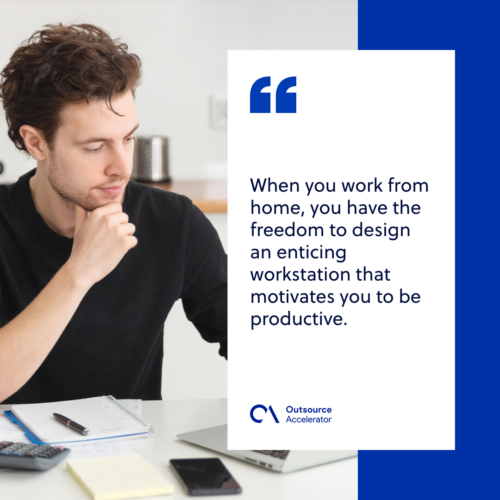 Best practices for remote employees
Remote employees are very in-demand today. To be an excellent employee in a remote world, here are some practices you might want to consider:
Make a priority list but be flexible
Flexibility is essential when working with remote teams because it maintains consistency. A priority outline is necessary, but you should be flexible enough to change if the situation demands it.
Organize or participate in virtual huddles
Working at the office may not be a good fit for remote workers. Make use of virtual huddles instead of long meetings. Think about team sourcing, scheduling, and action planning in this way.
Communicate more often
Managers must interact with their remote employees to keep them updated on deadlines, resources available, work-related issues, and manager expectations, including work schedules. And same as remote employees, they must also communicate regularly with their supervisors.
Remote employee management
Nowadays, businesses can easily hire and manage remote employees with the help of appropriate tools and software. 
Some websites allow businesses to hire remote employees online easily and securely. They can now train and collaborate with their remote employees through tools like Skype, Slack, or Asana, to name a few.