Definition
First call resolution definition
First Call Resolution is one essential element of Customer Relationship Management (CRM) and is one of the crucial metrics of a call center. It measures the way the customer service representative addresses issues, problems, and queries on the first point of contact.
This exhibits how the recipient of the call gives quality resolutions to customers being catered first hand. 
Regardless of the level of difficulty, as long as it was appropriately handled on the initial call, it would still be tagged as First Call Resolution, improving the representatives' metric scorecard.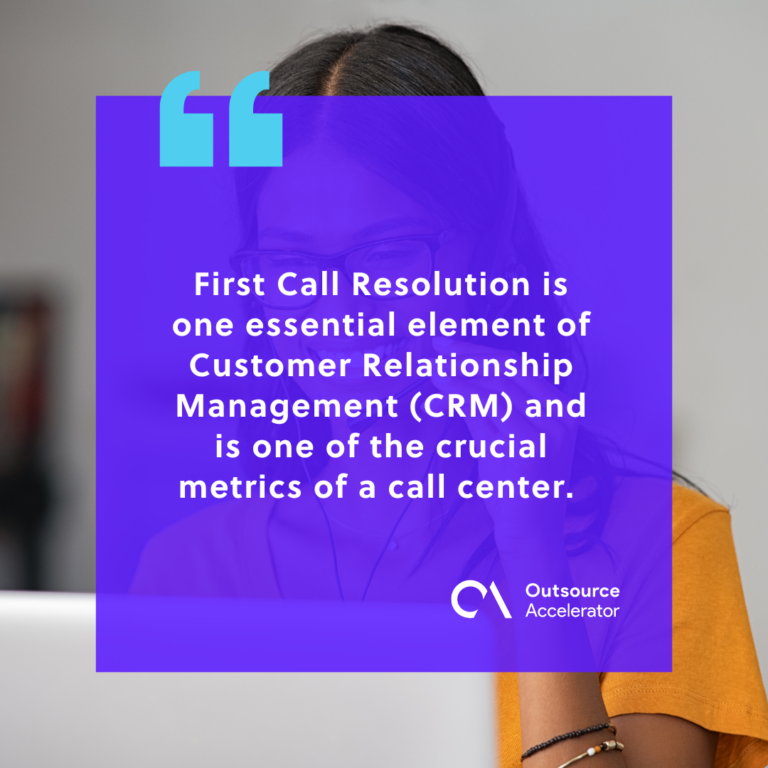 First call resolution benefits
Monitoring first call resolution allows a company to identify issues in their customer support process and quickly resolve them. Fewer client complaints mean better first call resolution rates and happier customers.
If your business strives to deliver quality customer service, then you should on your first call resolution. Improving it is crucial gives your company benefits such as the following:
It helps retain customers.

Solving pain points at the first customer interaction can be the difference between whether customers stay or go. If a customer is satisfied with their experience, then they will stick to your brand.

You can earn brand promoters.

If you have a good FCR, you can turn your customers into brand promoters — provided, of course, that you can effectively solve their requests.

It maximizes your team's productivity.

Figuring out an issue during the first interaction means that your team will deal with fewer repeat requests and could focus on more to more complex issues.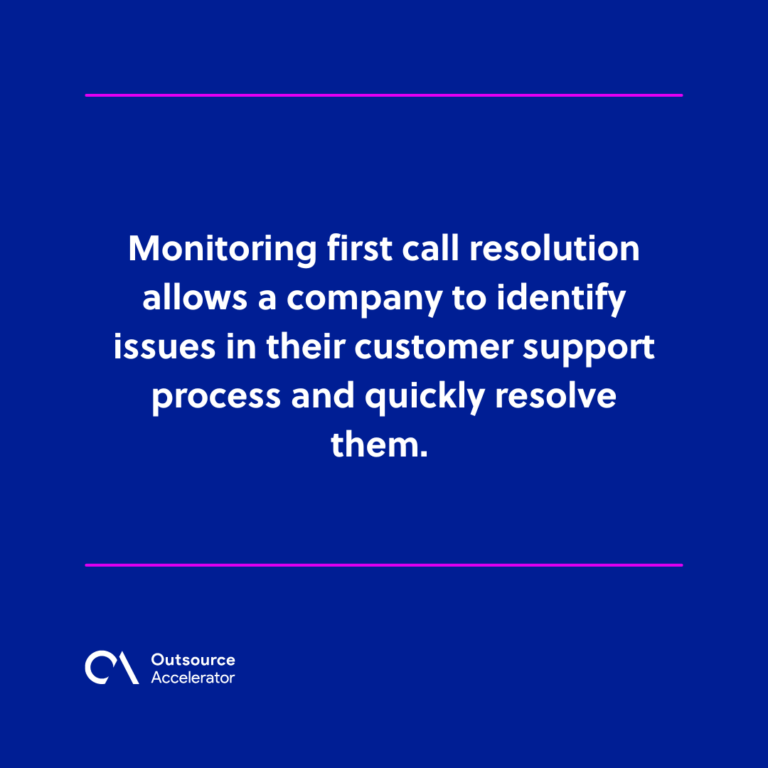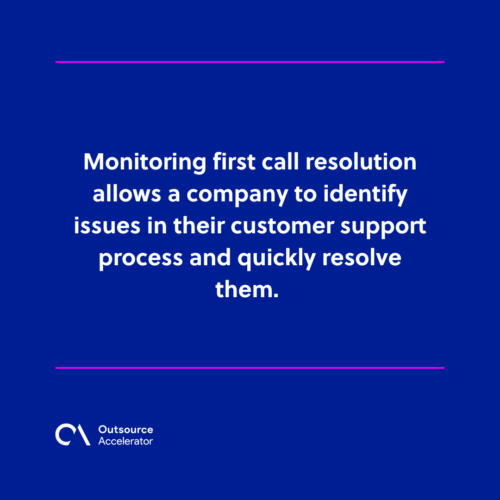 First call resolution call center
In Business Process Outsourcing (BPO) companies, First Call Resolution (FCR) is a standard. With their in-house team players, it is easier for them to find immediate resolutions despite who or what the concern is all about. 
They should be equipped with extensive training and more exceptional experience in BPO. It is essential to know that the blueprint of First Call Resolution is being alerted. 
However, not all concerns can be resolved immediately with just one call; there are specific issues that need to be escalated. Therefore, it is imperative to get professionals to improve their First Call Resolution by evaluating their calls with the help of a quality assurance team.
Outsource Accelerator has over 5,000 articles, 350+ podcast episodes, and a comprehensive directory with 2500 BPOs… all designed to make it easier for clients to learn more about managing an outsourcing team and ensuring that FCRs are consistently high.