Succeeding with High-Value Offshore Staffing with Mike Larcher of Outsourced.ph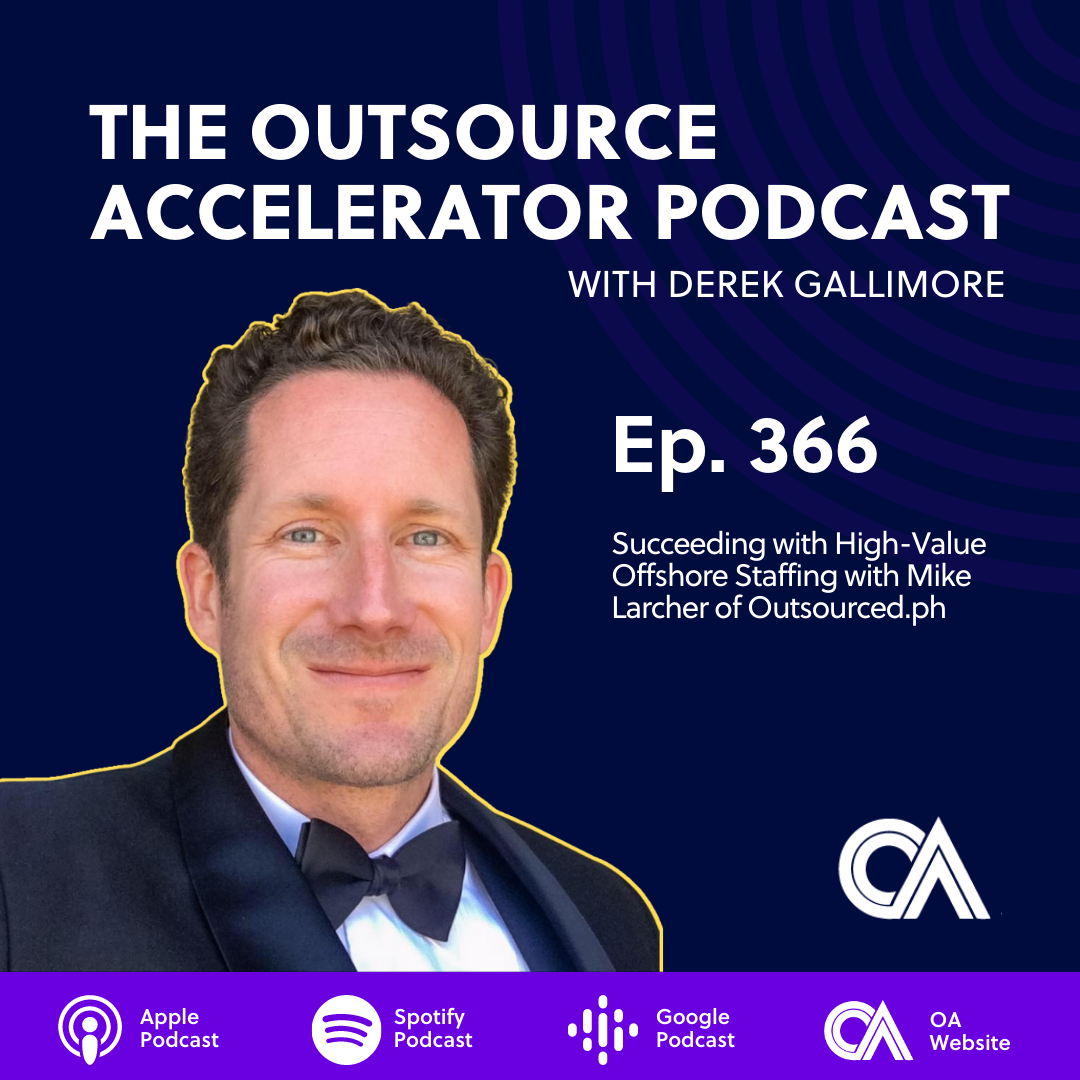 Outsourced.ph
Derek Gallimore talks with Mike Larcher, CEO and founder of Outsourced.ph. Founded in 2012, Outsourced is one of the longest-running BPO firms in the Philippines that offer professional offshore services.
Outsourcing and offshoring have gone a long way, making it more advanced compared to a decade ago. In this episode, Derek and Mike will discuss what changed in the business landscape within a decade and how high-value offshoring can further help businesses scale amid the challenges they face.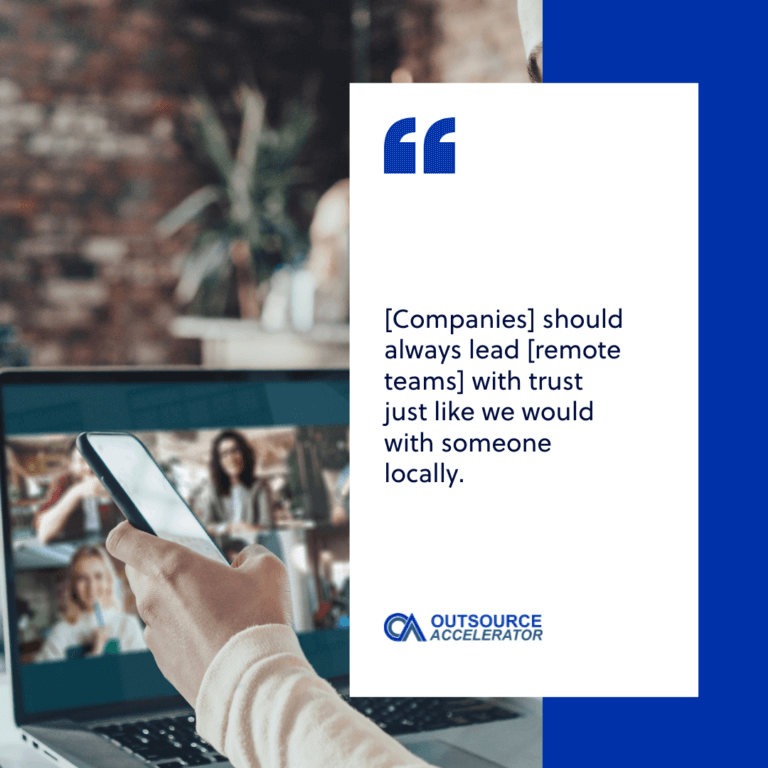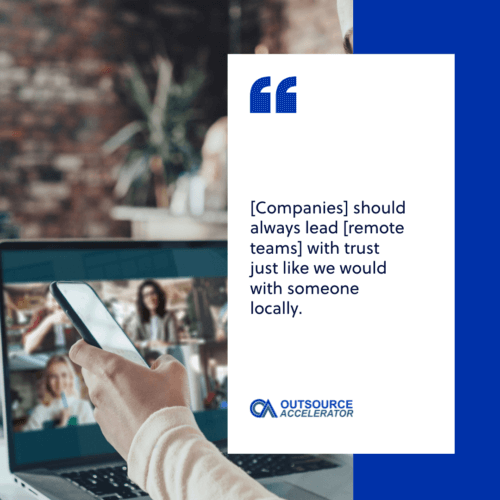 Mike on setting up an outsourcing firm in 2012
Mike Larcher, CEO and founder of Outsourced.ph, is not a stranger to hiring remote staffing ever since. 
He started a web development company 20 years ago as his first business "straight out of the University." The nature of his business made it easier for him to hire staffing in Ukraine, India, and other parts of the world. 
Per Mike, some of the issues he encountered in hiring remote staff include the lack of "opportunity to interview, select, and train" employees, time difference, and communications in English.
He found the Philippines almost a decade ago and fell in love with the people, the English affinity, and cultural compatibility. He then decided to build a small team in the country for his business, which became successful. 
Mike built Outsourced.ph out of his clients' interest in hiring offshore staffing. Soon, he sold his first company and focused "purely on Outsourced" and its growth.
Introducing Outsourced.ph
When it comes to the topic of offshoring in the Philippines, people usually think of call centers and virtual assistants. Outsourced.ph changes this perspective by offering professional services in several fields such as IT, legal, creative, and financial services.
The company boasts its talented team of recruiters and superior recruitment process that helps them hire the best employees. Per Mike, they focus "more on headhunting than posting opportunities" and connecting with the top 5% talents in the country. 
Outsourced also prides its continuously improving services through its ISO certifications. All in all, they believe that clients deserve having a company that "invests in quality staff, systems, and information security" for their advantage.
The outsourcing industry and its perceptions 10 years ago
Mike said that people looking to outsource 10 years ago were "looking for call centers, virtual assistants, and back-office functions." He added that most companies thinking of offshoring were looking for the "easy way" to do repetitive tasks.
Only a few companies offered professional services at that time, one of the reasons he set up Outsourced.
Perceptions about the industry have come a long way, especially during COVID. Mike implied that one of the benefits of the pandemic includes forcing the world to have confidence in hiring offshore teams. This "created opportunities" for the outsourcing industry and the Philippines. 
Indeed, the pandemic changed the landscape for businesses in terms of the following.
Communications
Mike iterated that technological advancements made life easier for remote tools, especially in communications. Ten years ago, video conferencing platforms were only exclusive for corporate boardrooms and cost thousands of dollars to set up.
Nowadays, "every single person has access" to communication platforms such as Zoom and Skype, enabling them to talk to everyone around the world.
Productivity monitoring
It even "helped people who didn't need to go into the office." Per Mike, the old school mentality enforced the need for people to stay inside an office, thinking that trust, productivity, and ROI relied on employees working hard in the office. 
As a result, employees endure long hours of travel and intense micromanagement, making them more inefficient.
Remote working flipped this perspective, showing everyone that employers can still properly monitor their workers and trust them to do their tasks.
Disaster management
Mike agreed that working from home even benefits companies when it comes to disaster management.
As recent as two years ago, companies didn't visualize having some of their employees in a WFH setup if someone gets sick and "brings it in the office." According to Mike, there was an expectation for employees to "toughen up" and come to the office even with a common cold.
COVID even set a consideration for businesses to not have all of their staff in a single location. This is since one of the employees getting sick could "take down the whole team" in return.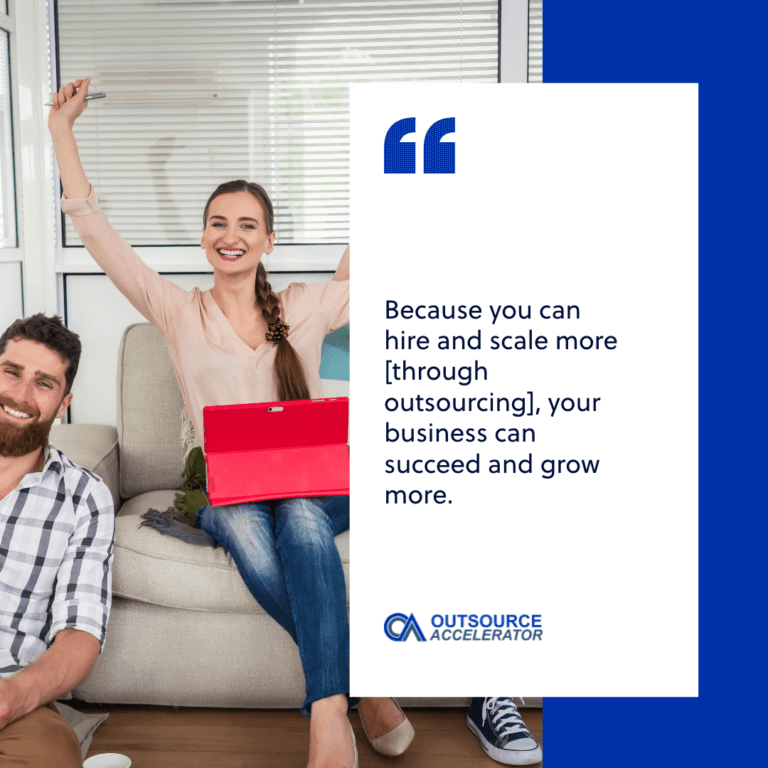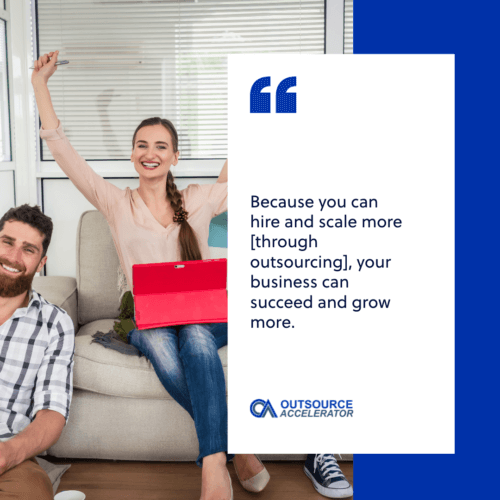 How developed countries keep up amid labor challenges
Like other developed countries, Australia was hit hard by COVID restrictions. With their borders closed, no one has entered the country, even for business trips. This caused the country to "dry up" all the talents that entered.
The "great resignation" even spiked the number of employees resigning, giving them the difficulty to replace these talents.
Mike stated that these reasons alone made companies "look to the Philippines," knowing it has an abundance of talent in different spheres. Indeed, companies outsourcing in the Philipines – even for professional services – can save up to 70% of costs compared to local hiring.
This even made retaining employees easier. A 10% salary increase in a developed country may not be possible with the already-towering rates. However, they can do them easier in the Philippines.
Taking the first step in outsourcing
Per Mike, the easiest way to start outsourcing is to "start with one senior member." preferably, companies should get a staff with at least 10 years experience in their role.
Most companies usually hire junior personnel with minimal to no experience. This makes it more difficult for them since they still have to invest more in training and improving them. 
With a senior member, clients can scale easier over time. They have the potential to "be the leaders of [a company's] team offshore" and run the team for them in return.
Mike can be contacted through his email, [email protected], and through Outsourced's website, https://outsourced.ph.
Listen to more podcast episodes here: