Exploring Canadian Call Center Industry with Sangeeta Bhatnagar of GTACC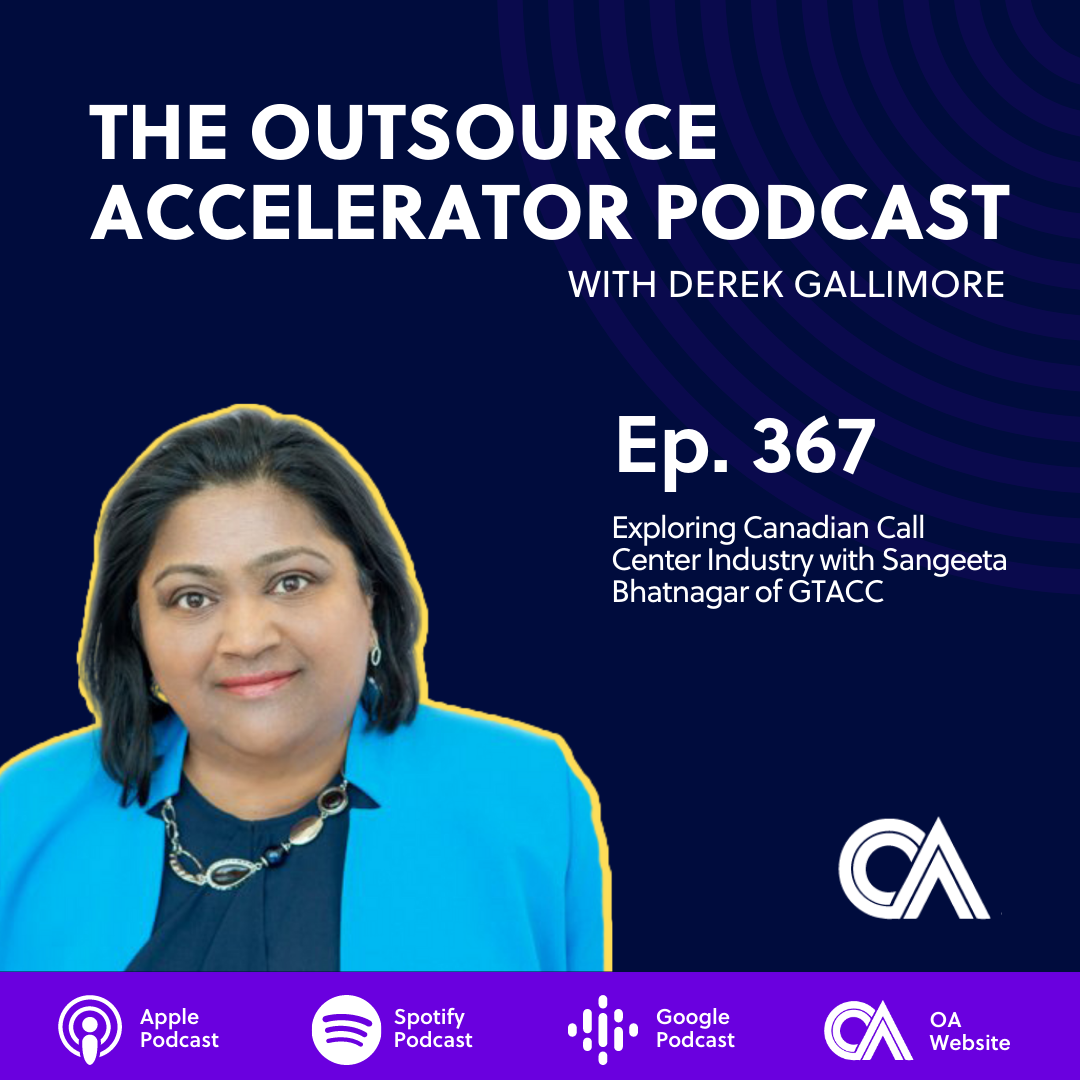 GTACC
Derek Gallimore talks with Sangeeta Bhatnagar, Board of Chair of the Greater Toronto Area Contact Center Association (GTACC). Founded in 2005, GTACC covers contact centers in Canada and parts of North America. Sangeeta is also the principal and founder of SB Global.
Apart from having companies that outsource, Canada prides its outsourcing strengths that help boost customer experience for its US clients. In this episode, Derek and Sangeeta will look upon Canada's outsourcing industry and what it can offer to global companies.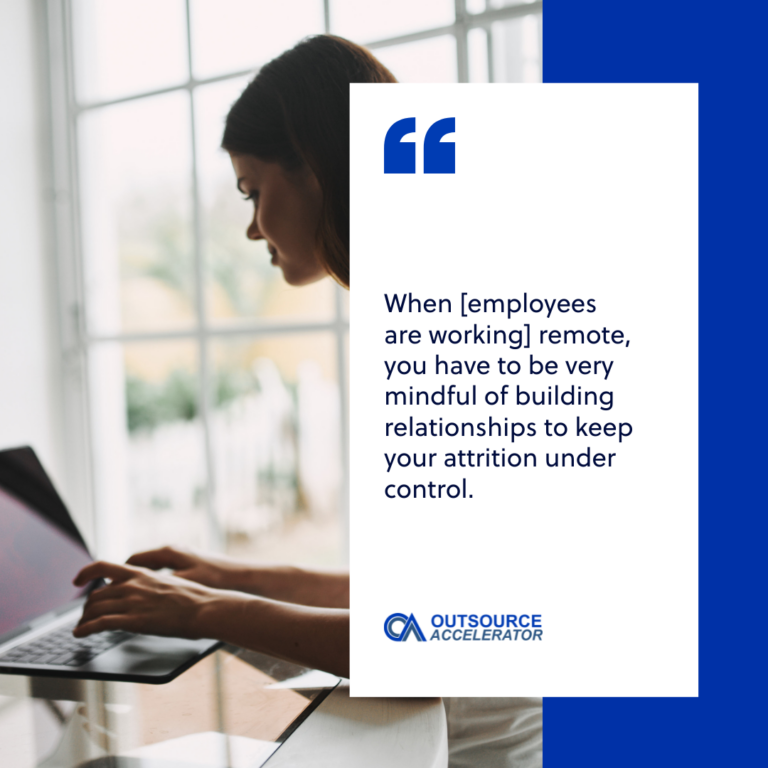 GTACC background
Sangeeta Bhatnagar is the Board Chair of the Greater Toronto Area Contact Center Association (GTACC) and the principal and founder of SB Global. 
GTACC is a non-profit, volunteer-run organization founded in 2005 with its grassroots beginnings in the Greater Toronto Area (GTA) in Canada. The organization has participants and sponsors "from coast to coast," some coming from the US and other parts of the globe.
They pride themselves in their "big culture of giving back, sharing, leading ideas and thoughts, and helping the [outsourcing] industry grow." Per Sangeeta, GTACC's core belief lies in giving back to its community.
The Greater Toronto Area's outsourcing industry
GTACC was named after the Toronto region due to the abundance of contact centers in the location. As Sangeeta recalls, contact centers in the area provided services to both US and domestic companies.
According to her, most of these companies outsource as "an extension of the companies" and tap their service providers for contingency planning, overnight shifts, or language requirements.
One of the highlights of GTA as an outsourcing destination is its diversity. The region is "very multicultural," making it easier for BPOs and clients to find talents for their unique requirements, especially in language.
Having this advantage is a big step for the outsourcing industry since companies now focus on creating a better customer experience.
What GTACC discusses as a Think Tank
GTACC also holds on to its roots as a think tank. On their latest event themed "The future is now," they shared ideas on technology and AI and how it could be used to make their workers' lives better.
Sangeeta observed that AI and employee experience were the topics usually discussed "everywhere [they] go." Admittedly, AI makes workers' lives easier by removing some of the repetitive tasks still done by agents before. Financial institutions, per Sangeets, now even "heavily rely on [AI]."
An "elevator pitch" on the Canadian outsourcing industry
Sangeeta describes the Canadian outsourcing industry as "evolving." Contact centers in the country are Canada-based companies with "centers all over the world" to provide requirements that other offshore countries can provide.
With the advent of technology in the industry, AI takes over easier tasks while the agents do more complex roles. This is why, per Sangeeta, most BPOs look for talents with stronger high-level skills to "prepare for the future."
Changes in the Canadian outsourcing industry
Speaking with industry leaders, Sangeeta observed that remote working "was done well" since they've focused on "getting the agents home [and] ensuring that the technology was right."
To date, the majority of Canadian contact centers decide to either stay fully remote or hybrid. Most of these companies didn't see their metrics get negatively impacted while working from home. Now, they only have to make sure to stay connected with their agents to maintain "the feeling of belonging."
Maintaining communications also "helps keep attrition under control" and keep employees engaged in their work.
Further, Sangeeta says that contact centers "can be hybrid." While some companies go full remote to emit location restriction, others can go hybrid if they "want to keep [being local]."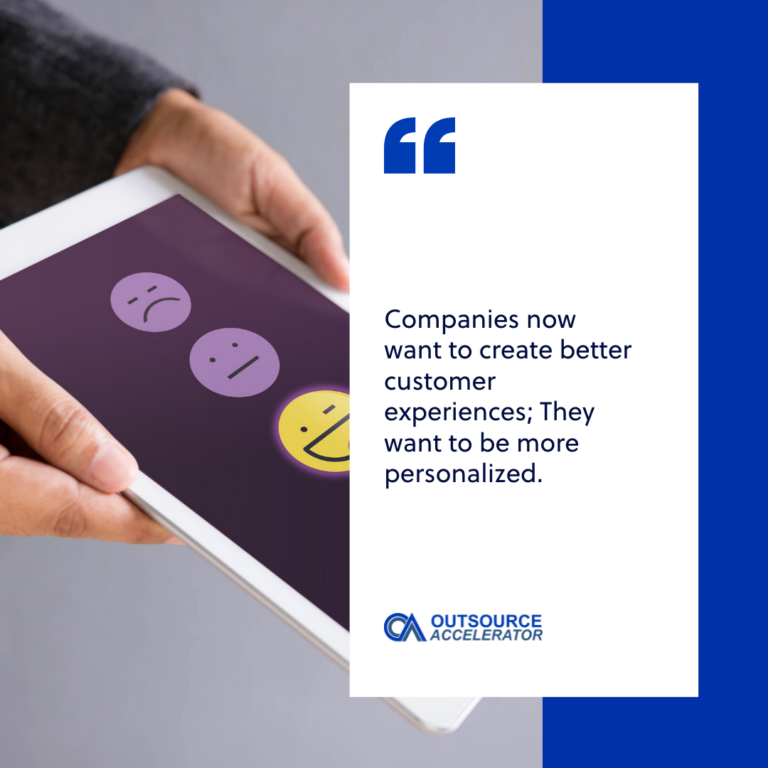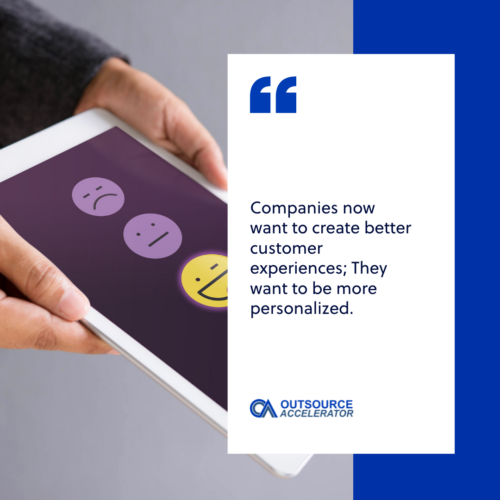 How Canada fares on the "great resignation"
Canada had its share of experience on the "great resignation," even on senior levels of a business. Sangeeta sees several reasons for this:
Refusal to go to the office

. According to her, people don't want to be forced to go to the office, especially during the pandemic. Companies that mandate this could risk losing their candidates.
Government programs

. Canada has

generous government assistance programs

placed during the pandemic. Some of this even "paid more than what [people] would make as an agent."

Maintaining employee experience

. Companies that don't focus on providing proper employee experience even risk losing their workers to other opportunities that await them.
All in all, Sangeeta sees that employee expectations have changed within the past two years.
The future of the Canadian outsourcing industry
Sangeeta admits that Canada has competition in the global outsourcing industry, with emerging markets such as Jamaica becoming hotspots. They only have to "be careful in overlegislating [the industry]" to stay competitive.
However, according to her, some clients still "want to keep things onshore" for customer experience. At the same time, this helps them collaborate with their teams better since they can "pop over and see what's happening."
Sangeeta sees that the global outsourcing industry "has room for everyone," with Canada only growing because of their top offerings.
Learn more about GTACC through their website: https://www.gtacc.ca/, and check out Sangeeta's own practice, SB Global, at https://www.sbglobal.ca/
Listen to more podcast episodes here: