Businesses are facing unprecedented challenges right now.  
Not only have they had to cope with the pandemic, but they have taken their business processes online, transitioned over to a remote workforce, and they are now dealing with labor shortages, spiralling labor costs and lately – the "Great Resignation".
Employees are calling the shots
In response to the pandemic, governments have pumped trillions of dollars into the economy.  Many employees received healthy stimulus checks, leaving many of them less willing to return back to their old jobs.  Other employees have grown used to their home-based work-life balance and are refusing to come back to the office.  Meanwhile, minimum wages are rising, salaries are hitting all-time highs, and there's an acute labor shortage.
The pandemic has been hard on business, and the new employment costs and challenges aren't making it any easier to recover.
Now, as the world re-emerges from the other side of the pandemic, employees are starting to resign from their job – in droves.  This is the "Great Resignation".  And companies are finding themselves left stranded.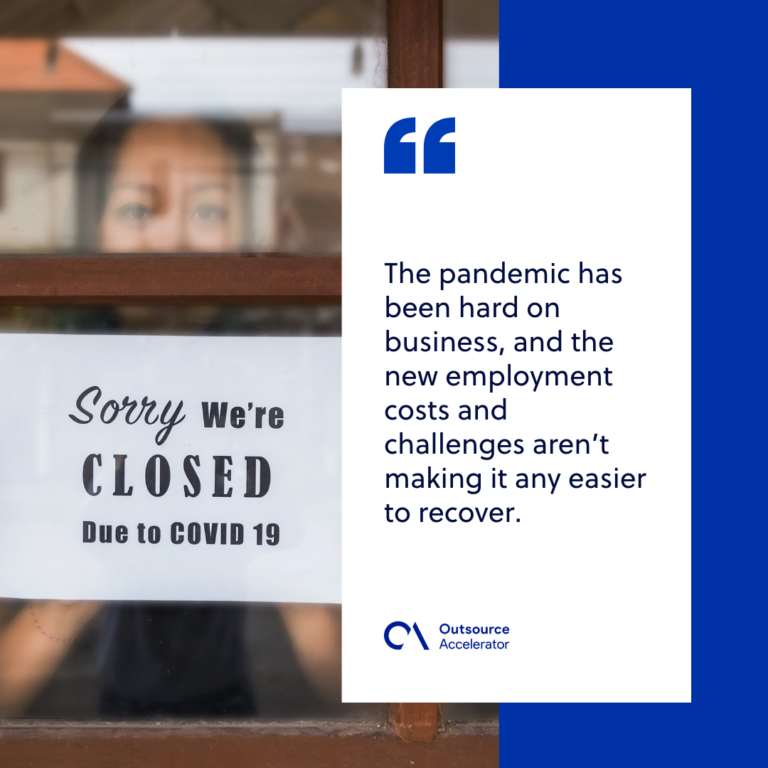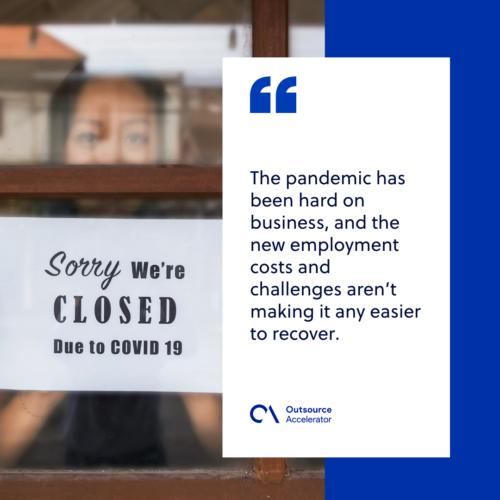 Unprecedented times
According to a recent PWC Pulse Survey, a whopping 65% of employees are looking for a new job – and 88% of executives have said that they are currently experiencing a "higher than average turnover."
As business leaders are trying to 'get back to normal', they are finding that their employees don't want to come to the office, salaries are rising, everyone is resigning, and they can't recruit anyone new.
The Great Resignation, labor shortage and spiralling costs are putting enormous strain on businesses.
In the face of the Great Resignation, the same PwC survey revealed that employers are looking to reduce their dependence on employees' institutional knowledge. They are forced to look for alternatives since they just can't get or retain the staff that they need. 
In an interview, PwC's global people and organization co-leader Bhushan Sethi stated, "If more processes can be digitized, it also allows companies to upskill their workforces and help employees become more productive." Since in-house recruitment, upskilling, reskilling and automation can all be both expensive and time-consuming, many other businesses are turning to offshore staffing.
The growing trend of offshore staffing 
Companies of all sizes and industries have turned to outsourcing to keep their businesses afloat. 
Going back to the PWC's Pulse Survey, it showed that 27% of firms plan to rely more on outsourcing than they have done in the past.
Developing an offshore team is helping businesses counteract the difficulties they are facing with employment in the current climate.  Businesses are realising that offshore staffing enables:
Access to turnkey staffing solutions

Access to high-qualified and capable staff

Access to a global pool of millions of employees

Access to a remote-enabled and remote-optimised workforce

Ability to save 60-80% on staff costs

Access to a highly scalable and flexible workforce
In short, businesses are finding that the remote-first conditions of the 'new normal' enable them to take advantage of the global offshore workforce.  In contrast to the current employment climate, they have found that with offshore staffing, they are able to build teams quickly and efficiently – and save 70% on staff costs in the process.
Many businesses have been aware of the offshoring movement previously, but have never really paid it much attention.  Now, with the costs and pressures of employment mounting, they are turning to offshore staffing in record numbers.
The Philippine outsourcing industry is now world-renowned for its highly-capable staffing solutions.  It offers everything from basic call center and customer service functions, right through to a full range of professional and technical roles.  The Philippines can source highly capable accountants, architects, developers, designers, animators, marketers, social media managers – and everything in between.  And all at a fraction of the cost of their Western counterparts.  For example, salary expectations of a digital marketing manager might be around $700-$900 per month – a far cry from the salary expectations of the US, UK and other major economies.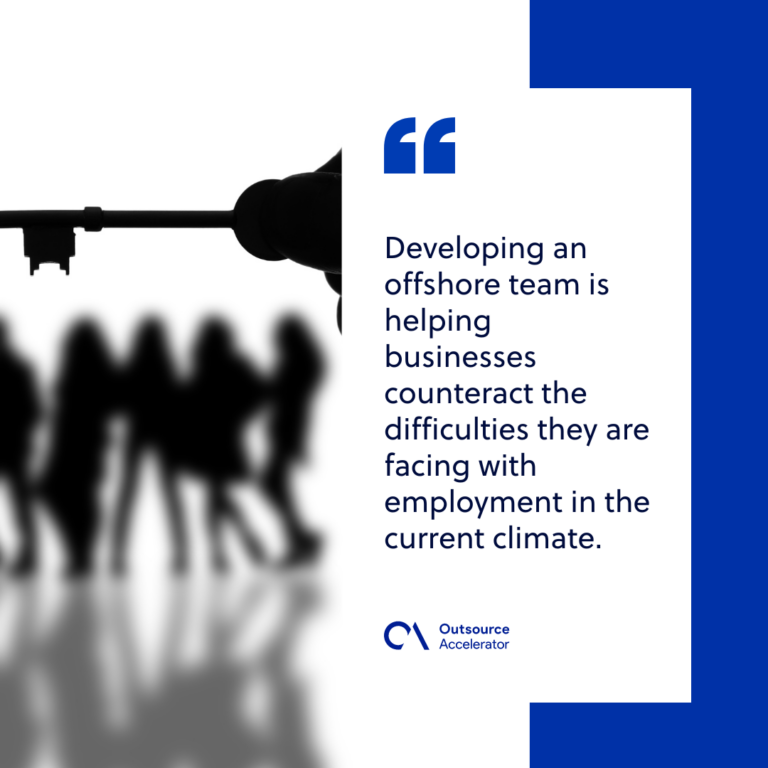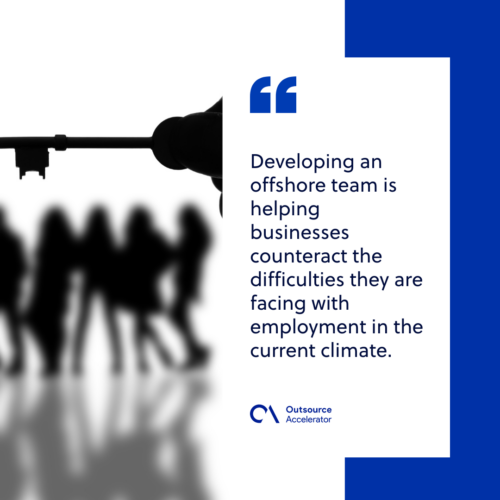 Not for everyone
Outsourcing isn't necessarily right for every business. If the business is heavily opposed to remote work, or they don't yet have processes in place, or they can't yet support a steady workforce, then maybe offshoring isn't the most suitable solution right now.  
A welcome respite
The pandemic has been tough for everyone.  Not least the business community who have had to quickly evolve to stay afloat.  With employment costs rising and employees now calling the shots, it seems harder than ever to build a successful business.
The opportunity to build an offshore team is maybe one of the silver linings to the COVID-cloud. As the world (and it's employees) become increasingly digital, and remote-based, it has created an opportunity for businesses to take advantage of the global workforce.  With the global workforce, they can hire staff more efficiently, and save 70% on costs.