Hire an offshore staff: What you should consider
Last updated: January 4, 2022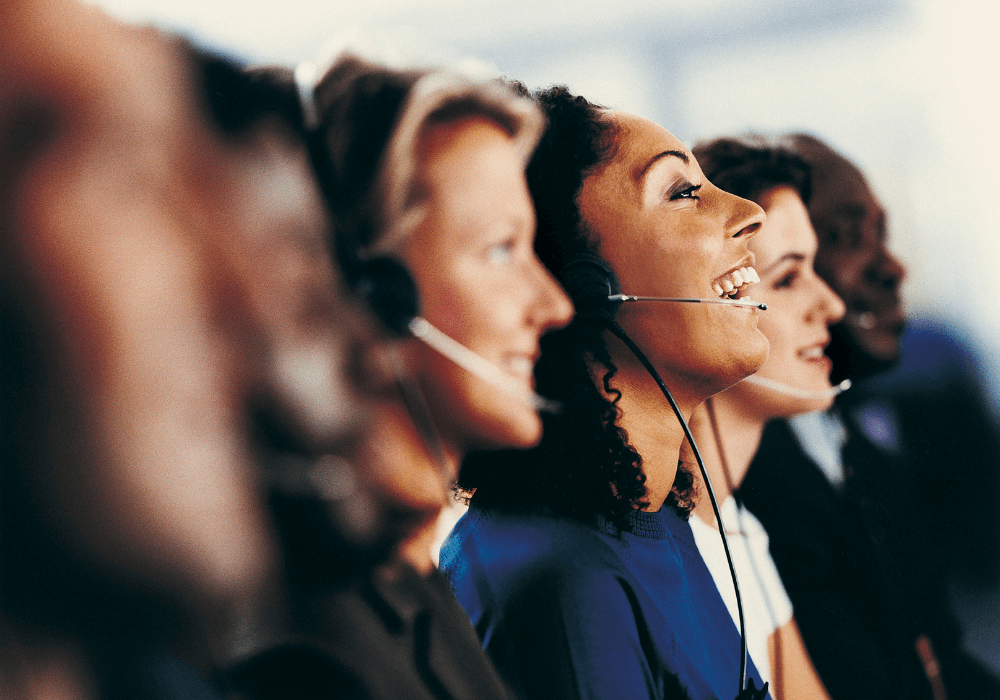 Your staff is one of the most crucial parts of the success of your business. They do the majority of the work, perform back-office tasks, and efficiently streamline your day-to-day functions so you won't necessarily have to. 
They take care of a huge chunk of your daily operations, so you should be careful when hiring an offshore team for your business. Outsourcing partners usually take time in finding the right staff for a business to ensure their success and avoid any attritions on their part.
Hiring the right offshore staff is one of the critical factors mentioned by Staff Domain's Co-Founder and Managing Director Justin Pavsic, as he discussed offshore staffing with Outsource Accelerator CEO Derek Gallimore at the Outsource Accelerator podcast. 
Hire offshore staff and save cost
Most companies hire offshore staff primarily to cut costs and save on resources. They enjoy savings at around 70% through this method. However, in reality, offshoring should do more than help you save money. 
There are a lot of reasons why businesses fail in offshoring in the first place. One of them is that they mostly focus on the savings, which in return sacrifices the quality of work they expect to receive. As Justin mentioned, most of the businesses they interviewed "went that extra mile to save that extra dollar," only to get dissatisfied in the end.
With that, you should not mainly focus on the savings, but also on their long-term benefits to your company and how they could affect you and your in-house team.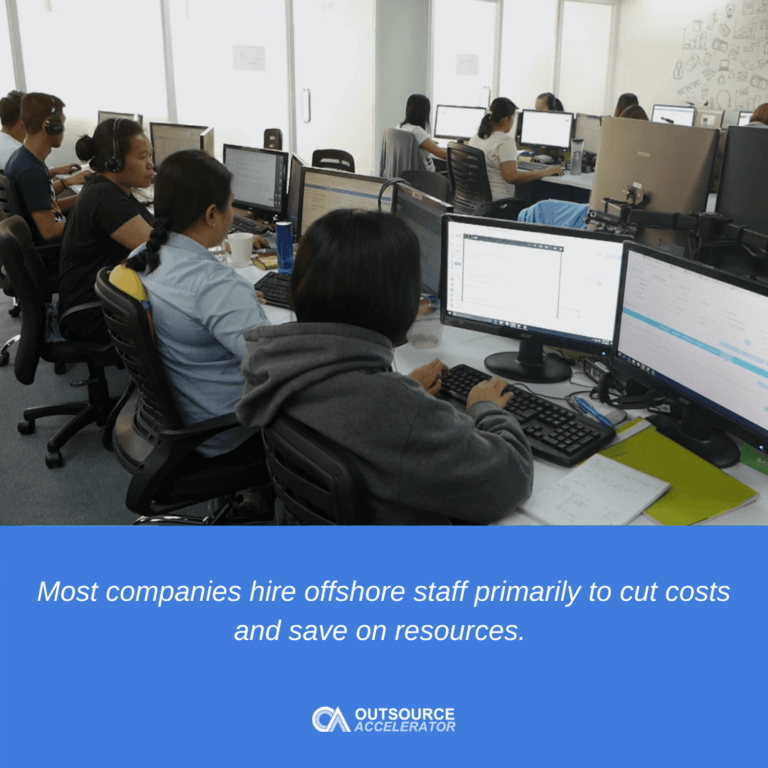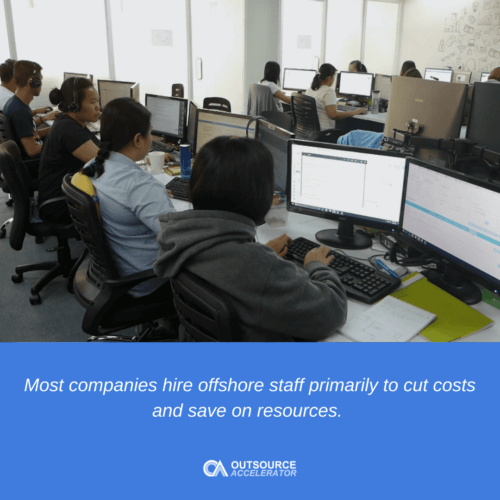 Other things to consider when hiring an offshore staff
Justin explained that Staff Domain's 10 crucial success factors in outsourcing mainly revolve around people and people management. For that, companies should also consider the following factors when hiring the right staff.
Having processes and metrics ready
First, Justin suggests having your "documentation process sooner, rather than later." Offshore teams love processes and documentation to follow. 
Having them ready makes it easier for you to hire staff around the world – since you only have to show them how your business works while walking them through a step-by-step process.
Getting a senior staff
Then, it's better to hire and train a senior staff first.  As Justin explains it, a senior staff "becomes your Cornerstone person to help you manage the rest of your team". Senior staff is usually a person who can pick up and learn your processes easily. They can also help you train the rest of your offshore staff better. 
Manager to manage operations
Aside from senior staff, you should also hire a manager who can be a point of contact between you and your team. A manager also sends you necessary reports including performance progress to see how your team is doing with the project.
Starting with a small team
The Staff Domain Co-Founder also mentioned having a staggered approach in hiring your team. Start with a single staff to train and work with you first. Then, continue to hire a few more as your workload increases.
This helps you manage and distribute your workload better without having your employees get burned out.
Treating offshore staff as an extension of the company
Lastly, consider your offshore staff as a part of a company. As much as possible, get your in-house employees to be comfortable with your offshore team.
Through their study, Justin found out that companies who have a holistic approach in working with their teams are more successful in offshoring than having a separate team in operations.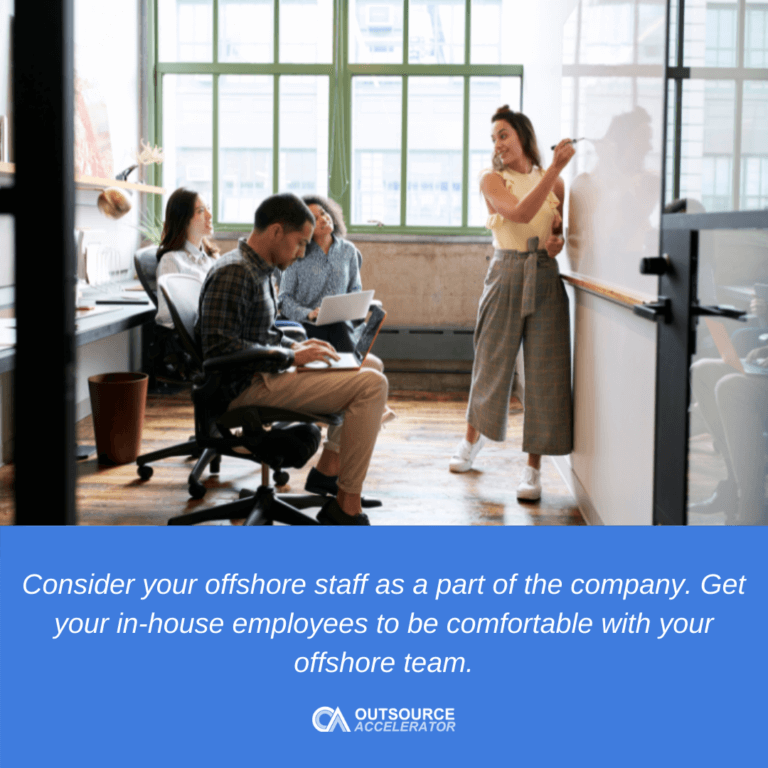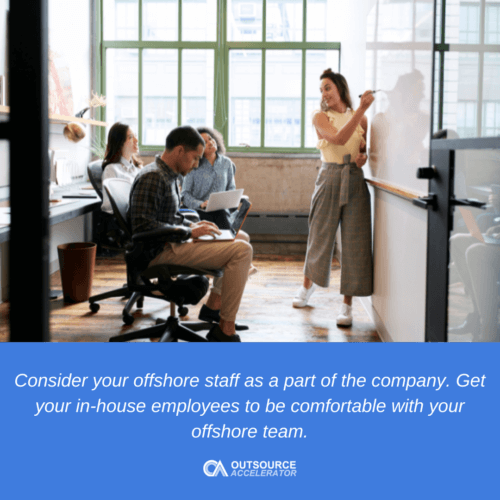 How Staff Domain finds the right staff for you
One thing's for certain: your team should fulfill tasks, reach out to customers, and help you improve the quality of work even when they're in another part of the world. It usually takes time, money, and effort especially on your offshoring partner so you can get the best out of your investment.
For Staff Domain, this means having a sophisticated approach in hiring offshore teams. They take time in getting to know their clients' needs and help them achieve success better.
Justin mentioned that getting a suitable offshore staff for their clients usually takes up to 21 days, right from when a client signs up to finalizing their vetted candidates. This helps them minimize turnovers and increase client satisfaction.
They also practice transparency in their pricing, having separate invoices for employees' salaries, and fixed pricing for their facilities. This ensures their clients get high-quality, affordable services from them.
To listen to the full episode, listen here. In addition, feel free to check out Staff Domain's offerings by visiting www.staffdomain.com