Definition
What is payroll?
Payroll can refer to three things: 1) the calculation and distribution of paychecks, 2) the record of wages, taxes, contributions, and withholdings of employees, and 3) the total amount paid to employees by the company.
Payroll is important in different ways. For employees, the payroll is important for living expenses, and a timely or late paycheck can spell the difference between good and bad morale. For businesses, payroll is important to see the actual net profit for the fiscal period. For business owners, a properly done payroll is important for compliance with the law. For this reason, many businesses entrust their payroll to dedicated professionals who can process them with speed and accuracy.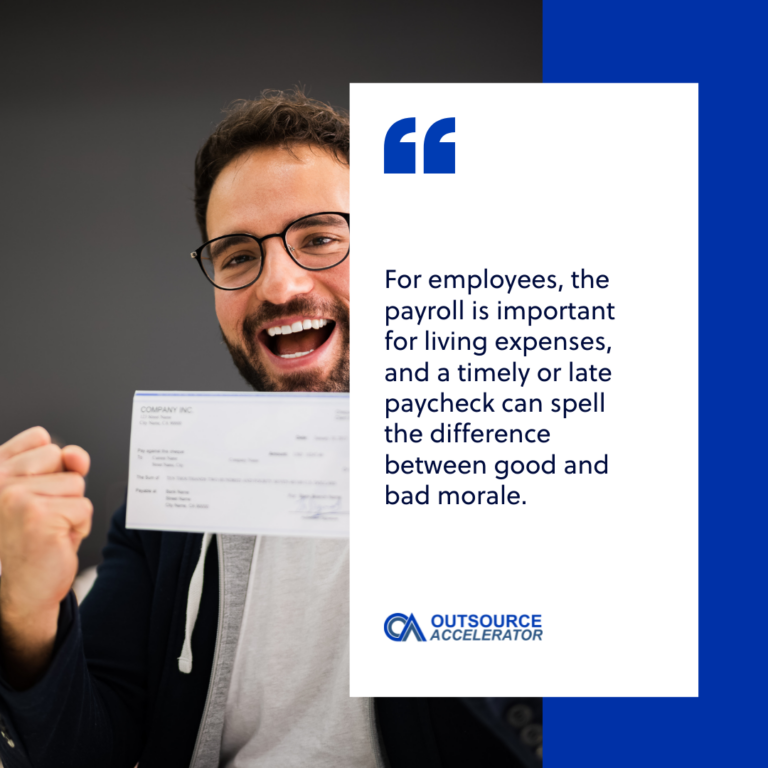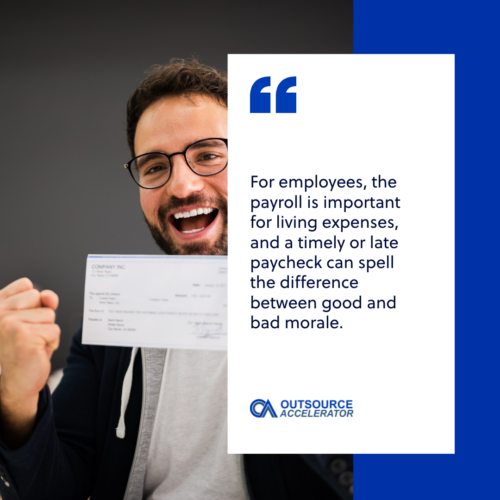 Outsourcing payroll services
One of the more popular outsourced function is the payroll process. Because of the importance of having an efficient payroll, companies that can afford to do so tend to outsource it to dedicated professionals. Outsourcing companies in the Philippines are experienced with the Generally Accepted Accounting Principles (GAAP) that are being followed in the country they are servicing.
Outsource Accelerator connects you with payroll firms that have extensive experience with the regulatory framework in the US and have a proven track record in accuracy and timeliness in payroll delivery. We make it easier for clients to learn about, and engage with payroll outsourcing.