Automatic Number Identification (ANI)
Definition
What is automatic number identification (ANI)?
Automatic number identification (ANI) is a telecommunication service that helps the recipient of a phone call capture and shows the phone number of the phone that originated the call and is mostly used for billing purposes.
In the past, call center agents would manually order a toll call from the calling party. Automatic number identification was initially developed by AT&T Corporation for internal long-distance billing purposes.
It eliminates the need for call centers to manually request a toll call from the caller. The platform is sometimes sending multi-frequency digital tones together with a call.
Why is automatic number identification important?
Utilizing ANI data is crucial for contact centers in terms of improving customer experience. Specifically, it provides the following benefits.
Protecting customer information
Emergency room dispatchers usually use automatic number identification to save the caller from disclosing the details. If possible, it is useful for trying to identify the caller. For example, the 9-1-1 service to the public safety point of a telephone company typically contains the ANI feature.
Getting more localized support
The call area code is used to identify the possible location of the caller. From there, the call is diverted to the team of agents who assist that zone.
This benefits the customers better since they get localized support without the hassle of internal long-distance billing.
Increasing callbacks
Customers can save money from the hassles of toll calls and long-distance dialing. At the same time, organizations can increase their callbacks from patrons, especially when they have an overseas market.
Decreasing errors
Since the customer's caller ID is accurately identified, agents can avoid errors in caller id blocking and misrouted callbacks.
Call centers that connect to ANI services will use them for a positive effect on customer care. With the necessary infrastructure in place, call center companies may direct calls depending on the distance.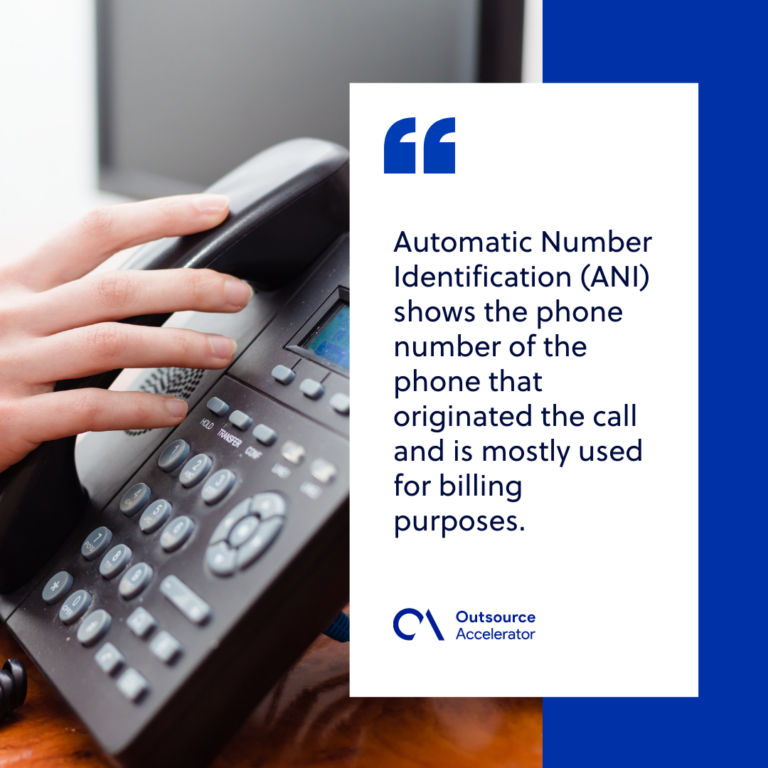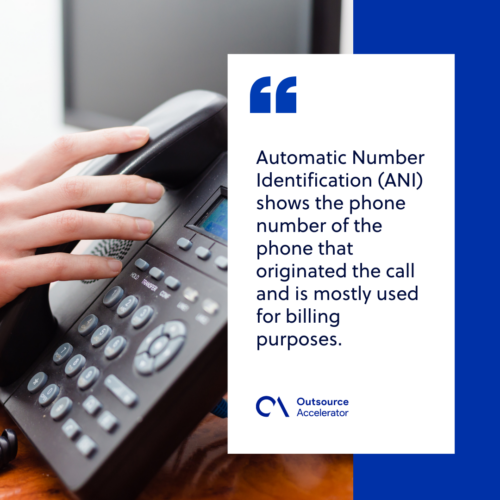 ANI vs DNIS
Both the ANI and domain number information service (DNIS) are used to identify phone calls and learn about their connection. Though most people get confused with the two, DNIS and ANI both have different purposes.
DNIS identifies a phone number originally dialed by the caller. It helps businesses determine what number or extension their callers used to reach out to them, especially if they use multiple phone numbers and toll-free numbers for inbound calls.
ANI, meanwhile, shows the caller ID of the customer that originated the call. Telephone operators can easily match the caller ID to their customer database to identify if they are new or existing customers.