The 10 best virtual assistant websites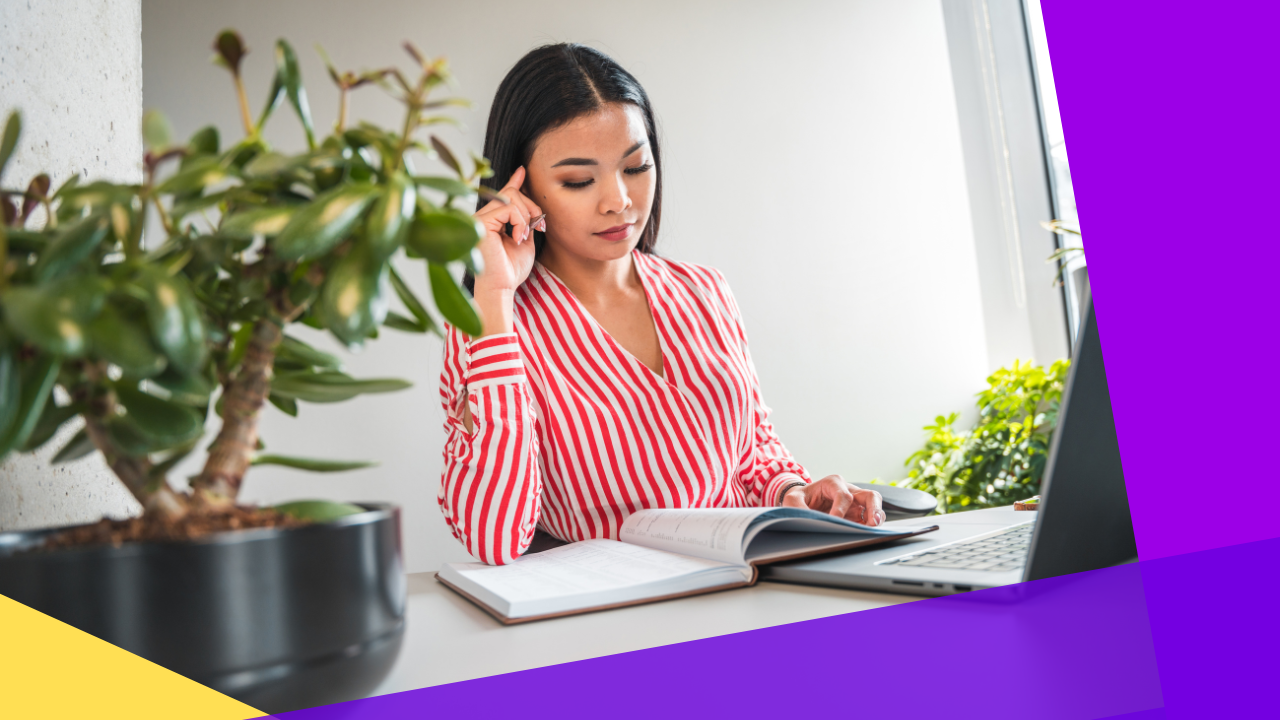 Top 10 virtual assistant websites
If you're a business owner or entrepreneur, you know that time is one of your most valuable resources. That's why outsourcing tasks to a virtual assistant (VA) has become a popular solution for many businesses. 
With so many virtual assistant websites out there, it can be daunting to figure out where to start. In this article, we'll introduce the top 10 virtual assistant websites and provide tips on choosing the right one for your company.
Defining a virtual assistant
Before we get to which websites to choose for virtual assistant recruitment, we need to establish what exactly is a virtual assistant.
In the broadest sense, a virtual assistant (VA) is a remote worker who provides businesses or individuals administrative, creative, or technical assistance.
VAs can help with various tasks, including email management, social media management, data entry, and research.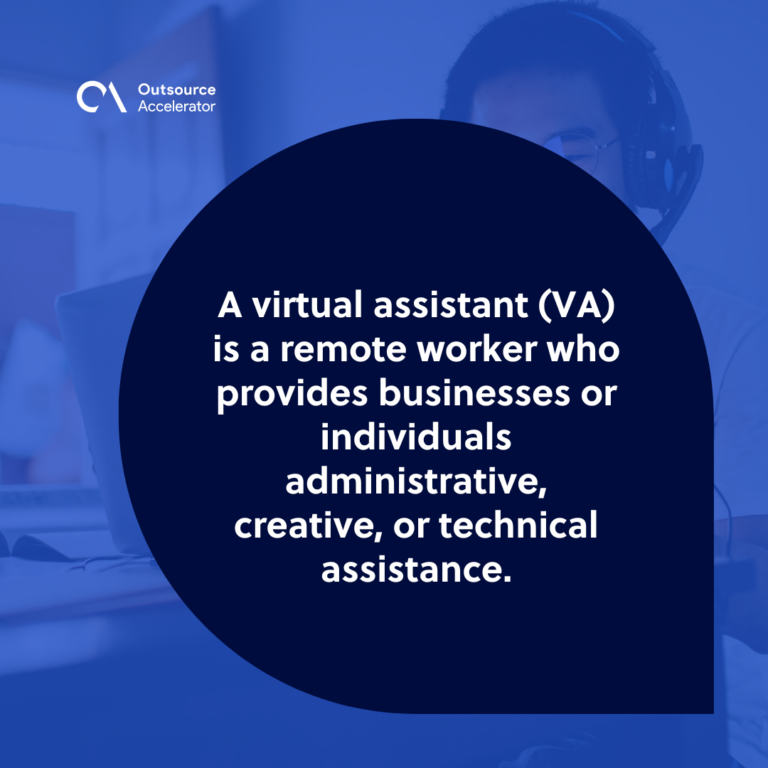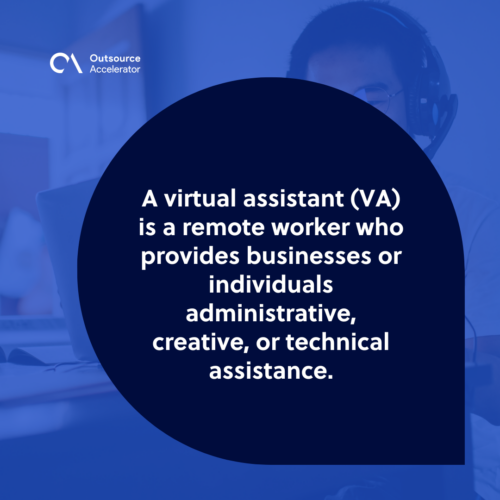 What is a virtual assistant website?
Virtual assistant websites are online platforms that connect organizations or individuals in need of virtual assistants. 
These websites typically offer the accomplishment of an array of services, from basic administrative tasks to more complex projects, by providing access to VA candidates.
How businesses can benefit from virtual assistant websites
Virtual assistant websites provide a plethora of advantages. For those looking to hire VAs, these websites are:
Cost-effective
Using virtual assistant websites can be more cost-effective than going through the hiring process for an in-house employee. Virtual assistants often work freelance so that you can recruit them on demand for specific projects or tasks.
Flexible
Businesses can access a wider talent pool because virtual assistants can work from anywhere. Virtual assistant websites allow easier access to skilled candidates.
Additionally, companies can hire virtual assistants for specific projects or tasks by indicating their requirements on the website.
Time-saving
Outsourcing tasks to a virtual assistant can free up time for business owners and entrepreneurs. This means there is more focus on more important tasks, such as growing their business or developing new products.
Expertise
Virtual assistant websites often have a range of prospective hires with diverse skill sets and expertise. This means organizations can find a VA with experience in the industry or with specific tasks.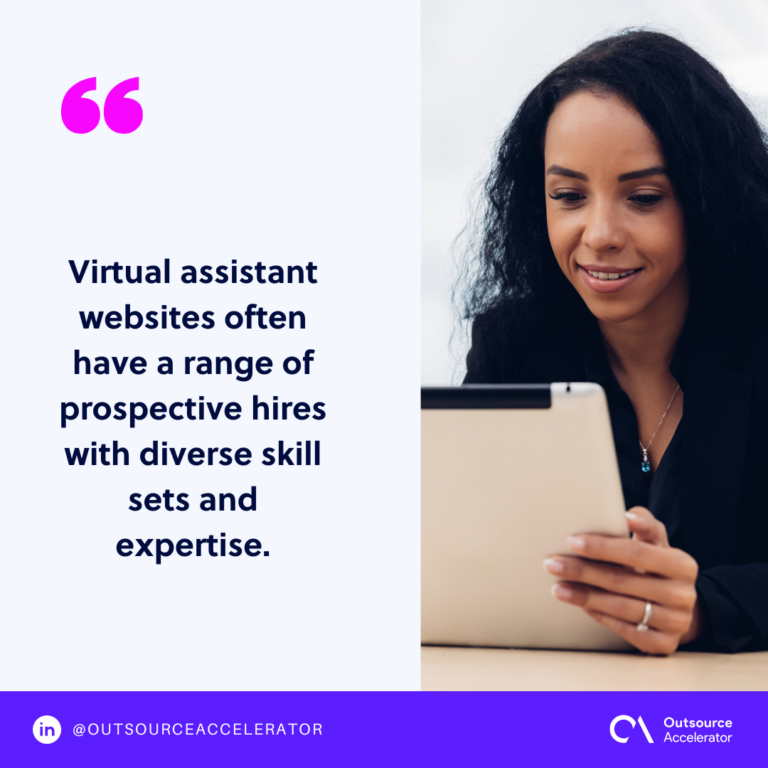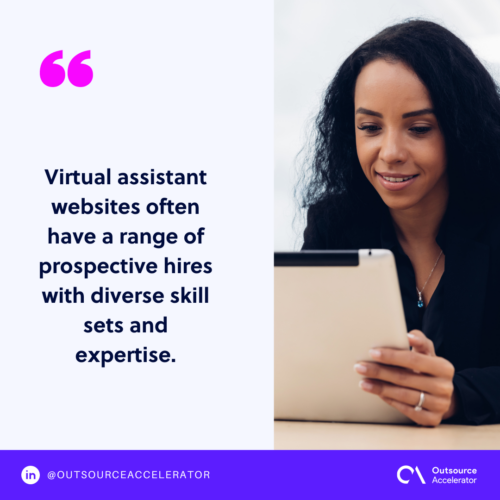 The 10 best virtual assistant websites
There are many virtual assistant websites out there that can offer businesses or individuals exactly what they need for the recruitment of VAs. 
We've narrowed it down to 10 of the best and most popular, ranked in no particular order:
Upwork shines when hiring virtual assistants for a small business. This website has a massive marketplace where you can find and recruit peer-reviewed VAs from all over the world who possess a wide range of skills.
Pricing: Upwork offers monthly membership plans ranging from free to $499.9 for hiring clients and enterprises. Hired virtual assistants can be paid by project or hourly.
Fiverr is another excellent virtual assistant website that can accommodate small projects. VAs on Fiverr are commonly recruited for web design, copywriting, and podcast editing. 
One of the key features of this website is it lets you browse with multiple search filters to find the exact virtual assistant you need.
Pricing: Acquiring services come with a $2 processing fee for service rates up to $40. Exceeding $40, services have a 5% processing fee.
Freelancer.com is an Australia-based virtual assistant website where you can find freelancers working in over 1800 job categories. This website also has its own desktop app to monitor employees, tasks, and work hours easily.
Pricing: Recruiters can freely put up job postings on Freelancer.com. However, an additional 3% fee is charged along with a VA's salary.
Virtual Staff Finder is a virtual assistant outsourcing business based in the Philippines, which provides some of the best-outsourced services and talent in the world. It offers high-quality VAs with excellent communication skills.
You can contact your hired VAs without the interference of Virtual Staff Finder, and you're allowed to work with VAs outside the platform.
Pricing: Businesses can avail Virtual Staff Finder's services for a one-time fee of $395. Virtual assistants are paid on a mutually agreed-upon pricing scheme.
Time etc offers some of the best overall services for your VA hiring needs. It has a competitive pricing model, a broad talent offering, and a hands-on executive team. 
Time etc also has a companion mobile app and is vetted by large corporations like Google and Meta. 
Its model is geared towards an ongoing employment situation rather than freelancing. If you want to hire a VA with Time etc, you need to have them work for a minimum of 10 hours during the overall employment.
Pricing: Time etc offers a free trial, with a monthly pricing model ranging from $360 to $1,980.
Zirtual is a virtual assistant company that partners you with proactive, tech-savvy, and self-starter VAs. This website makes hiring easy by asking questions about which tasks you must eliminate from your roster.
VAs from Zirtual are all based in the US and are college-educated. They also undergo background checks to ensure quality and security. 
Pricing: Zirtual has monthly plans that start at $449 for 12 hours of task work.
PeoplePerHour is one of the most popular virtual assistant websites where you can name the services you need and set hourly rates. Over a million businesses trust this company at all levels worldwide.
You can find VAs across global talent and integrate their pay with platforms like Paypal.
Pricing: PeoplePerHour doesn't charge you for signing in and posting a job offer. 
WoodBows is committed to providing you with quality services. Therefore, virtual assistants on this platform are guaranteed to give you excellent results.
If you're unsatisfied with a VA's service, WoodBows will double the hours you paid for and have an expert take over tasks.
Pricing: Rates vary depending on location and the quality of services provided.
Prialto is a superb virtual assistant website for small businesses and solopreneurs. Their virtual assistants specialize in sales, operations, and administrative tasks. If you sign up with Prialto, you get free VA software training.
Pricing: Prialto has monthly memberships starting at $1,350.
BELAY hires world-class virtual assistants specializing in accounting, social media management, web design, and general administrative services. 
This company has an acceptance rate lower than Harvard's, so you're guaranteed to recruit top-notch US-based VAs with them.
Pricing: An online form needs to be completed to receive a quote.
Factors to consider when choosing a virtual assistant website
Now that you've checked out some of the top virtual assistant websites, here are the factors to consider when choosing which one to choose:
Pricing
It's important to make sure that you know how much you're willing to spend. Having a set budget will narrow down which virtual assistant websites is right for you, as they tend to have different pricing models.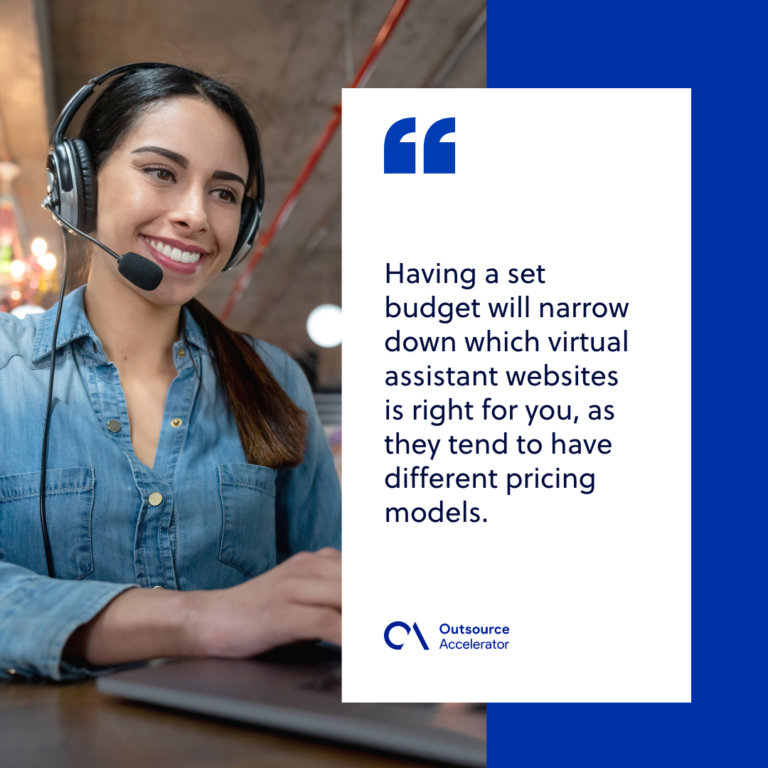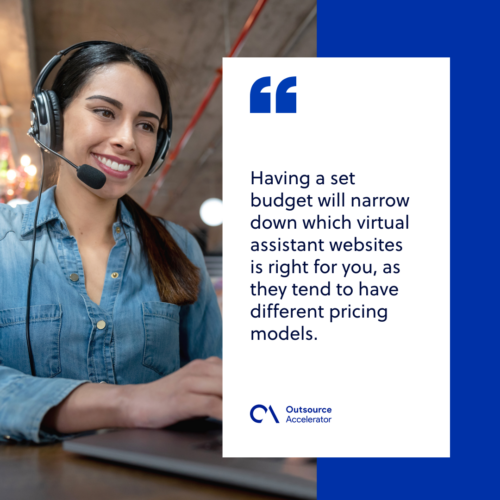 Services and expertise
Some virtual assistant websites offer a wide range of services and skill sets, while others promote VAs that specialize in certain job categories. So it's a good idea that you know what you're looking for when finding a VA.
Reviews
Checking reviews and feedback about virtual assistant websites won't hurt. If it'll help you make an informed decision about which job site to choose, it will get you closer to achieving business goals and objectives.
Communication
Communication is very important, especially with remote workers like VAs. Some virtual assistant websites provide their own communication channels to make it more convenient for you.
If that's not your style, you can find virtual assistant websites allowing you to communicate with VAs on your preferred platforms. 
Choosing the right virtual assistant website can do wonders for an organization or individual. Outsourcing tasks to virtual assistants will ultimately save you vital resources such as time and money so your business can flourish further.