What makes a good app? 12 key features of a winning mobile app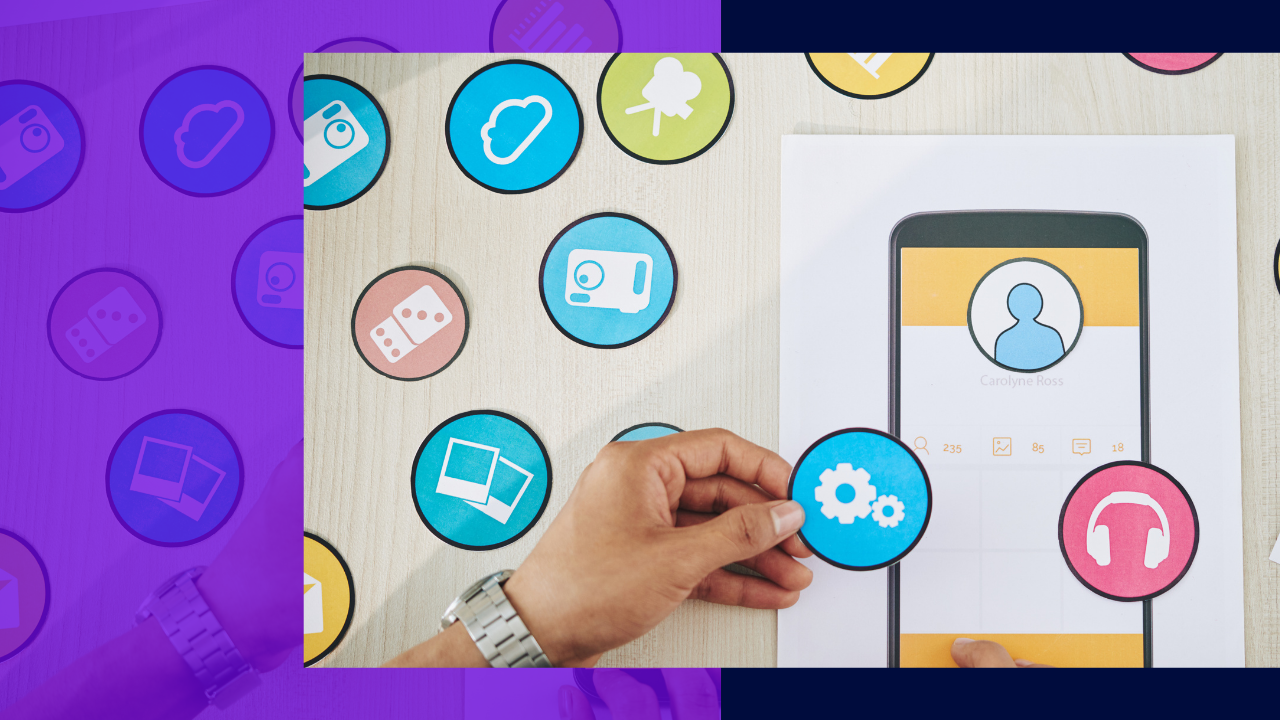 In 2020, there were an estimated 3.5 billion smartphone users around the world, and this number just keeps on growing. So it's just natural that most businesses are switching to digital means to reach their target customers. 
Mobile applications are considered the fastest, most efficient, and direct way of spreading information about a brand and maintaining a loyal customer base. And just like any other technology available today, there is one thing that mobile apps are expected to offer: convenience.
This begs the question: what makes a good app? For developers, what are the essential features that they should integrate into these products?
In this article, we'll help you create a winning mobile app that will attract your target audience, and more so, keep them coming back for more. 
Why is a mobile app necessary for every business?
Before we get to what makes a good app, let us first shed some light on why every organization should have a fully functional mobile app — in addition to a website and social media pages. 
Streamline the purchasing process
Mobile apps have become a crucial tool of businesses these days. It makes it easier for customers to search, browse, and assess any item of their liking. On top of that, it simplifies peoples' purchasing process. 
Statistics have shown that during the 2019 Black Friday Sale, over 65% of online sales in the US came from mobile devices. This only goes to show that businesses with fully functional apps gain a huge competitive edge over those without.
Improve customer engagement 
Mobile apps help enhance your customer service and engagement through a live chat feature that can be accessed in a few taps. You may also collect customer feedback regarding the quality of your service through your app. 
This lets you determine which areas in your processes you need to improve to support your overall customer experience. 
Enhance brand reputation
Having your mobile app enables you to establish your brand reputation by having your unique app design, icons, and logo. Your app is a representation of what your brand is, its focus, and general values. 
Deliver information quickly
Lastly, a good mobile app allows you to continuously deliver important information and updates regarding your products and services. People are more likely to check notifications from their mobile apps than go directly to a company's website.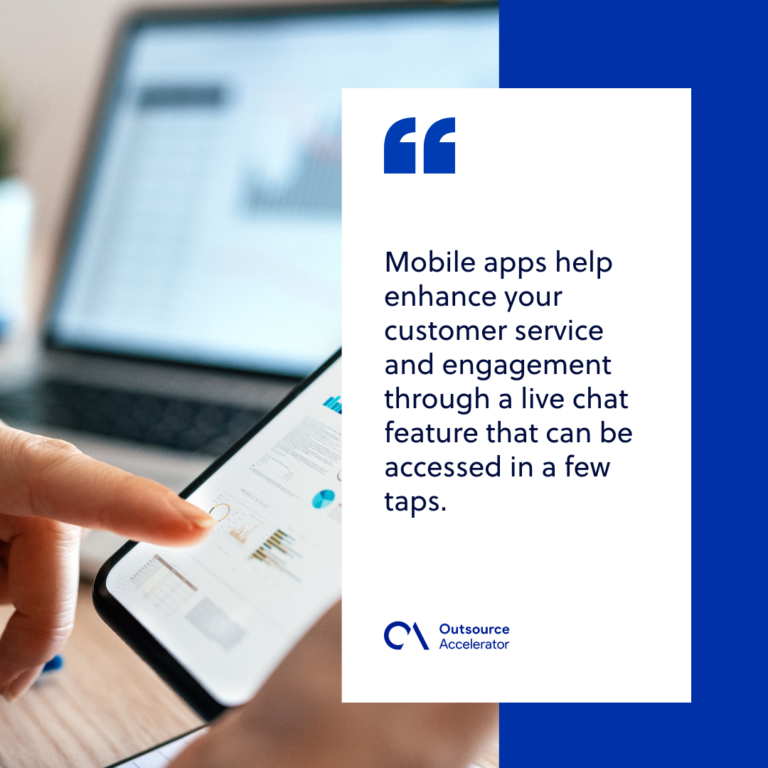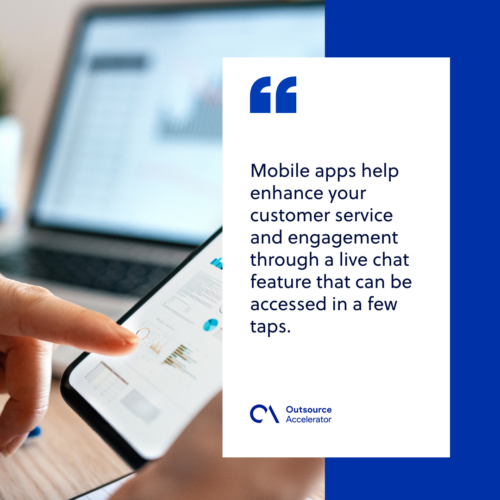 What makes a good app? 12 must-have features of a mobile app
What makes a good app? Here, we have listed down 12 app features that will help you stand out from your market competitors: 
1. Simple interface
Recent studies show that people's average attention span has decreased from 12 seconds to eight seconds. Expect that your customers will immediately lose interest if your mobile application is hard to navigate. 
Simplicity is what makes a good app! Make sure that your customers will be greeted by a clean and uncluttered screen as they browse through your application. 
Another thing to consider is having easy app processes from navigation, order processing, purchasing, and customer support. 
2. Loading speed
Another essential feature in consideration of users' short attention span is your app's loading speed.
Nobody would want to wait long on slow-loading screens as it will only result in boredom and frustration. This will push your customers to look for other brands that can offer a better and much more seamless app experience.
3. Flexibility
Not all people are using the same mobile operating systems. That said, your mobile application must be available on iOS, Android, Windows, and other major platforms. 
Android apps can be easily uploaded to the PlayStore. However, iOS applications should be tried and tested by Apple before they can go live on the App Store. 
It's also important to note that smartphones have various screen sizes and resolutions. Test out your application first and ensure that it works perfectly on different screens and operating systems. You won't necessarily need separate coding for each system to ensure that it will work.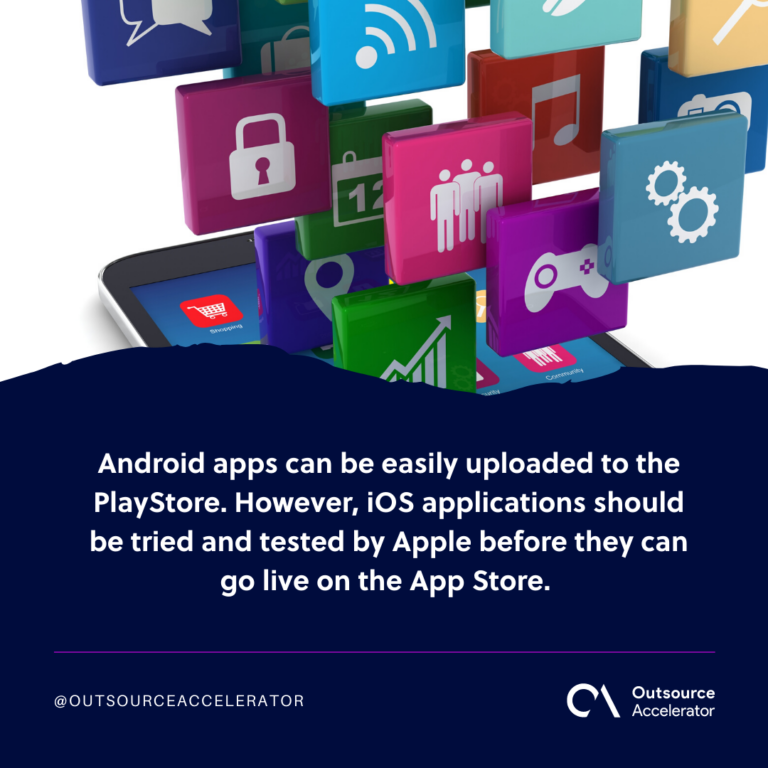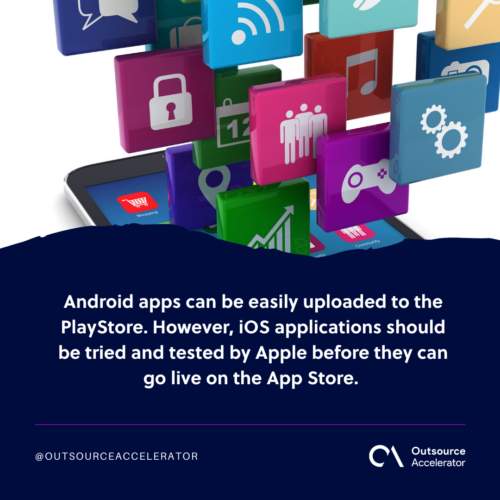 4. Image quality and resolution
You need to set a balance between your app speed, functionalities, and image quality to ensure a worthwhile user experience. See to it that whatever you present on screens is detailed and pleasing to the eye. 
We are now past the era of pixelated or blocky graphics and images. Modern users expect quality visuals with high-definition graphics and a burst of colors.   
5. Robust security
A lot of applications today require users to provide their personal and sensitive information, specifically their credit or debit card details. Online security has become a major concern today as hackers can easily steal sensitive customer data, access private business assets, and even infect devices with malware.
What makes a good app is a robust security system that lets you avoid all these circumstances mentioned. 
6. Problem-solving capability
Your mobile application should have a specific purpose or it will only be irrelevant to users. Have a clear vision of what you wish to achieve in creating your app. 
A successful product can solve customers' problems and, at the same time, satisfy their needs. Before building your app, research your customers' pain points or potential barriers in making a purchase. 
This will give you valuable insights into what problems your app can solve to help make your customers' lives easier. 
7. Offline functionality
Applications normally rely on internet connectivity to be functional. Although anyone can easily have access to the internet anywhere, what makes a good app stand out is its offline functionality.
Being able to use your app features offline is one good advantage over other businesses as not all apps are accessible offline. 
This also works well in maintaining an excellent user experience that will encourage your customers to remain loyal to your brand. 
8. Free download
Every user would rather download a free app to test it out and see what it has to offer. Most of the applications available today are available for free. Offering your app for free enables you to increase your chances of having more users try out your app. 
Provide a free basic app for your target consumers. Once users enjoy using your app and embrace its value, they will be more than happy to pay for in-app purchases or premium subscriptions.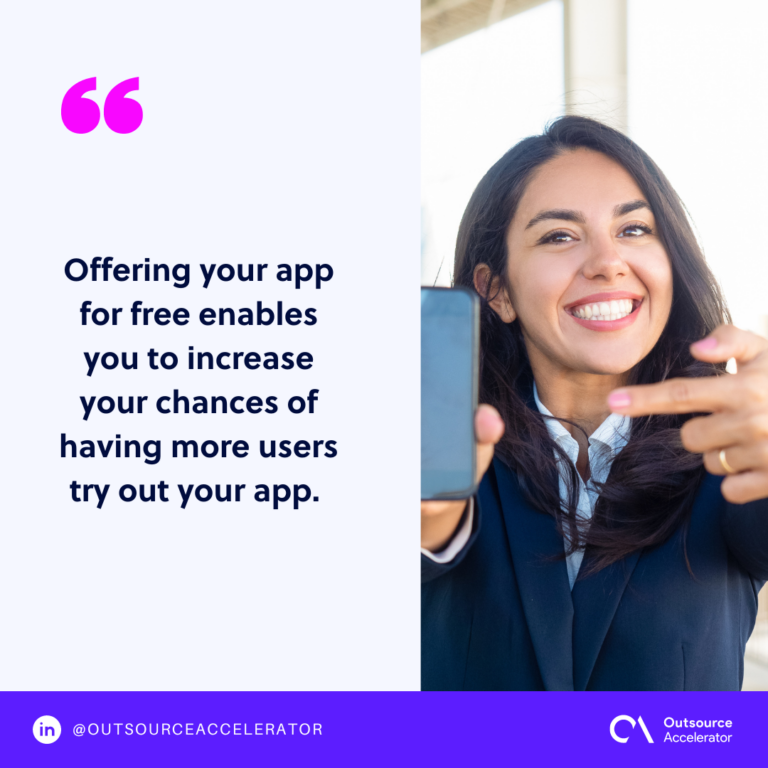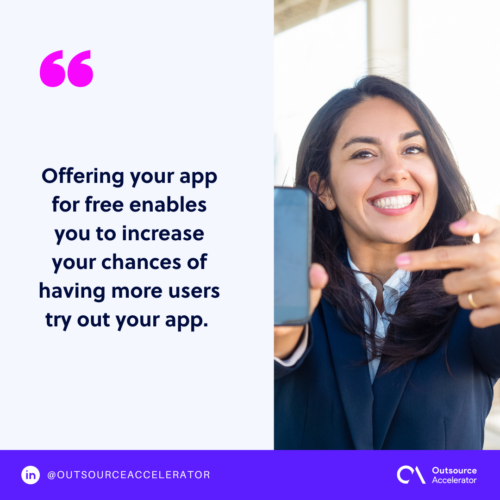 9. Personalized user experience 
Research shows that 80% of consumers are most likely to transact with brands that offer them a personalized user experience. Users prefer apps with interactions tailored to their preferences, usage behavior, and location. 
A more personalized user experience will help you drive more conversion and user engagement to your mobile app. 
10. Opportunity for user feedback
There is always room for improvement, and integrating a feature that allows users to easily send feedback is also what makes a good app. 
User feedback is an excellent way to get your customers to tell you how your app can cater to more of their needs. This helps you determine how you can make your app better through the eyes of your users. 
11. Push notifications
Push notifications are a much better way to continuously build your brand presence and deliver important messages and updates to your customers. 
Compared to emails, push notifications can be seen directly by users rather than ending up in their spam folders. Push notifications can be in the form of text or graphics that can immediately attract users' attention. 
12. Regular updates 
Providing regular updates is also what makes a good app. It helps keep your mobile app fresh and free of bugs. It also allows you to offer more added features to make the app more user-friendly. 
What makes a good app? The key factor
Ultimately, what makes a good app is a highly capable development team. Without professionals with software and app development skills, it may be impossible to incorporate all of the essential features we've listed above.
You need a team of IT experts that will help you create the perfect app suitable to your business requirements. If employing an in-house team is not within your budget, you always have the option to outsource your app development.