Top 5 features for better mobile application development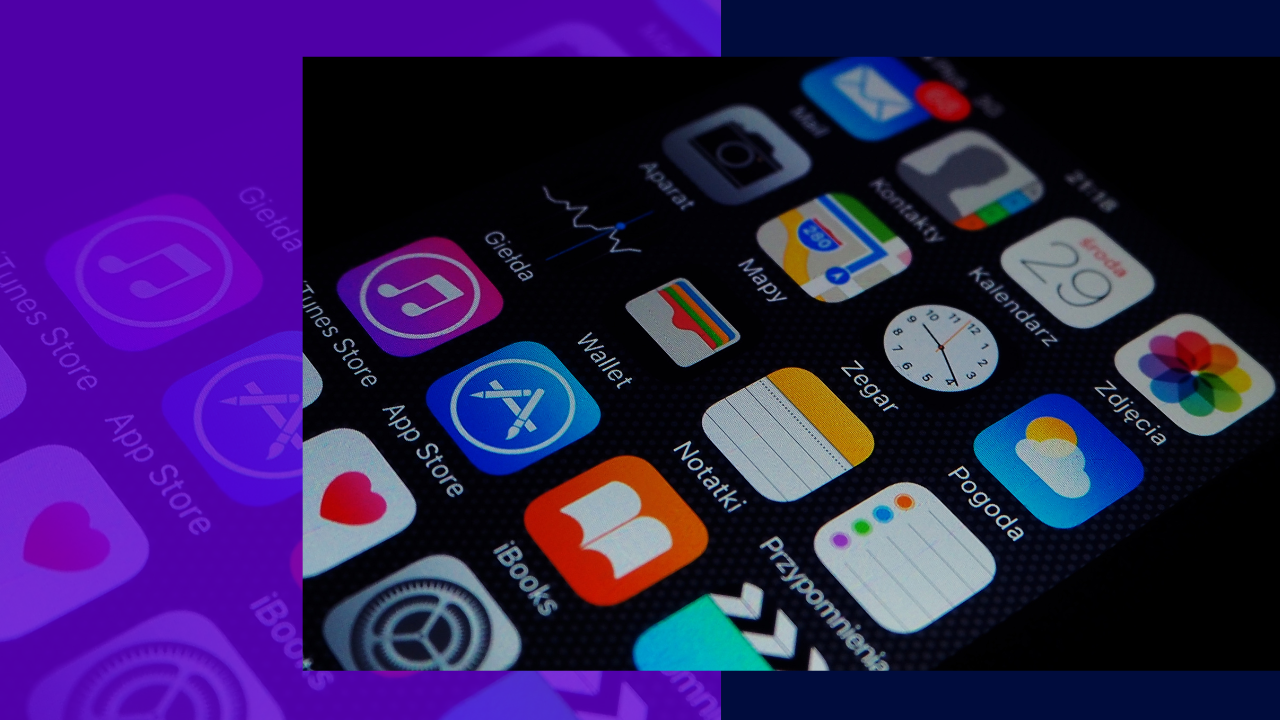 In today's tech-driven world, our smartphones play a significant function in our day-to-day living.
With the rapid evolution of newer technologies, we can now pretty much do anything through the applications that we install on our smartphones. Gone are the days where mobile phones are simply used for basic communication purposes.
As for businesses, mobile application development has become an essential element in their business models.
This helps organizations to expand their visibility, elevate their sales, and be on top of the cutthroat competition of the market industry.  
How mobile application development is reshaping the future of e-commerce 
These days, mobile applications give a whole new meaning to online shopping. A lot of people are now becoming accustomed to using their smartphones to find what they are looking for and purchase specific items from online stores.
This is exactly why there is a need for companies to have their e-commerce be accessible through mobile phones.
In fact, according to Statista, the global mobile app market is expected to generate over US$935 by 2023. 
To help with their e-commerce strategies, businesses of all sizes need to have a mobile application with uniform features. The key feature here is to put greater emphasis on providing customers with the best user experience.
Five app development features to include on your mobile application development
In terms of mobile application development, creating a mobile app cannot be done overnight. More so, app development is a type of job that requires the expert hands of IT professionals.
Luckily, organizations have the option to hire in-house developers or outsource mobile development projects. 
Note that today's technological advancements have a huge influence on the evolution of e-commerce and app development. As for your mobile application, here are five features to help you offer an excellent customer experience to your app users: 
5G technology
The 5G technology is already changing the way mobile apps are created and used. Compared to 4G, its speed capacity and efficiency will be 100x faster depending on the mobile network provider.
It will also help improve the functionalities of mobile apps, allowing developers to add more features without affecting its performance. 
Integration for wearable devices
Wearable technology has been an ongoing trend for the past few years.
Smartwatches, fitness bands, and trackers will continuously alter how mobile apps are developed. In the near future, experts project that users will be able to download more applications directly from these wearable devices. 
Mobile commerce
Mobile commerce has also been an ongoing trend since 2019 and it will continue to dominate the mobile app development trends this year. It helps organizations boost their overall revenue.
Further, 72.9% of e-commerce sales is expected to come from mobile devices.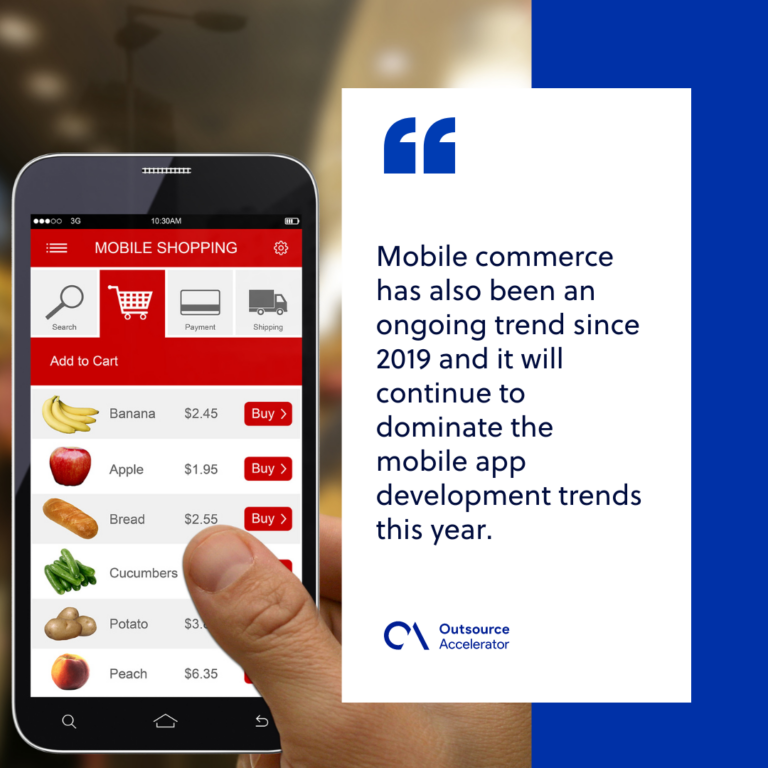 Artificial Intelligence (AI)
Artificial Intelligence features like face detection and speech recognition help create smarter mobile applications.
On top of that, AI drastically improves both the backend and front-end development processes. Artificial intelligence has yet to leverage its full potential over the coming years. 
Augmented reality (AR)
Businesses can utilize Augmented Reality (AR) technology for a variety of ways. One perfect example of this is the L'Oreal brand where they utilized AR for their virtual makeup app.
This allows users to depict how a specific type of makeup will look like on their faces. 
Of course, you also have to take into consideration that mobile application development is constantly changing. While integrating every trend into app development isn't necessary, you must understand how the market is evolving to adapt effectively. 
More importantly, you must have an expert and reliable team to handle your mobile app development.
This is why a lot of companies these days rather opt to outsource their development as they can work with industry experts while saving on costs. 
Handing over software development to working under BPO firms is a win-win for businesses as they simultaneously save on costs and retain high levels of product quality.
Arcanys is a top choice for companies wanting to outsource software development. The company specializes in software development outsourcing and has a proven track record for top-notch services.