Top 20 coworking spaces in New York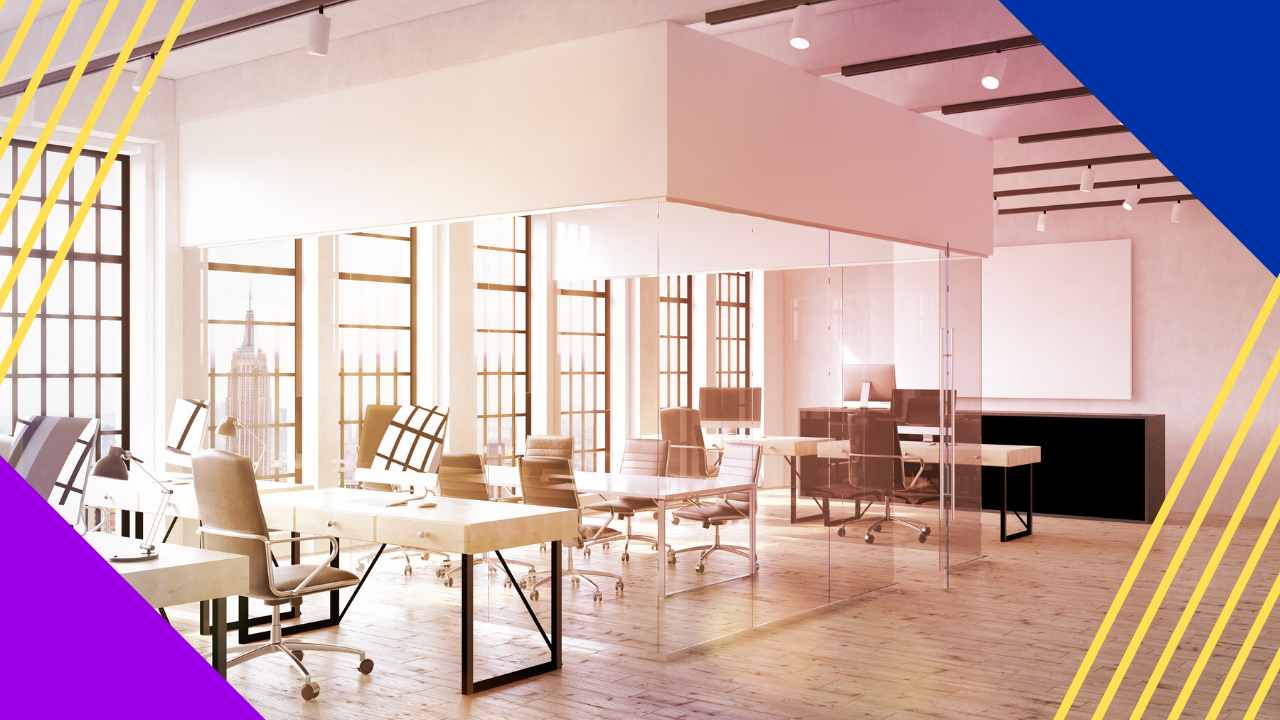 Coworking spaces have changed the way people work worldwide. Outside of the traditional offices, these spaces offer more ways to collaborate and get everyone's creative juices going. They now attract a wide variety of people, from remote workers to entrepreneurs and everyone in between.
Even outsourcing companies worldwide usually start with coworking spaces for their small teams. This gives them more flexibility to scale and expand when needed. At the same time, BPOs with private offices usually design seat leasing options that work almost the same as coworking spaces.
Being a congested city and the go-to for creative and entrepreneurial minds, New York City unsurprisingly houses hundreds of coworking spaces. If you're looking to spend time in the city, you can easily find the most suitable space for you.
Things to consider when looking for coworking spaces in New York – aside from costs
Towering cost is undoubtedly one of the major issues of staying in New York. Even its own residents complain of high rents and costs of living in the city. What more if you want to start a business there.
Luckily, coworking spaces in New York exist as an alternative to a traditional office space. Businesses and entrepreneurs won't have to worry about paying thousands of dollars monthly on fixed rent. They can instead have a "hot desking" option available for their growing team. 
Costs aside, you can narrow down your preferences according to the following aspects.
Amenities
Memberships in coworking spaces usually include basic amenities such as high-speed connection, use of pantry, and free coffee. However, some aspects such as 24/7 access and free fitness sessions can become deal-breakers for most individuals in considering a space.
Location
Accessibility is also something you should consider in choosing a coworking space. Usually, these are located in city centers and near public transport. Some spaces are even situated "walking distance" away for your convenience.
Membership perks
Aside from amenities, some coworking spaces offer deals and discounts from partner stores and establishments. Who knows — you might encounter some offers on your favorite restaurant when you get a certain membership package from a space.
Other things to look for
Lastly, some coworking spaces cater to a diverse set of people with specific interests in mind. There are spaces marketed for writers, tech enthusiasts, and other professionals. 
You might even prefer spaces that practice and contribute to several causes such as sustainability and mental health awareness.
Top coworking spaces in New York
No matter your preference, budget, and goals, there is a suitable space that caters to your needs in the Big Apple. Here are some of the top coworking spaces in New York that you might want to try out.
Top global outsourcing lists
Outsource Accelerator is the world's leading outsourcing marketplace and advisory. We list over 3,000 BPO firms located across the globe in our global directory, and we provide detailed information, price guides, and reviews.
Whether you're a solopreneur, SME owner, or corporate executive, we can help you find the most suitable outsourcing provider for your business.
Explore our outsourcing directory now. You may also check out our top coworking spaces lists here:
Top coworking spaces in New York
Locations:
SoHo, 447 Broadway

SoHo East, 188 Grand Street

Nomad, 1178 Broadway

SoHo North, 594 Broadway
Pricing: US$29/day for a Day Pass; US$ 120/week for a Week Pass; US$299/month for Month Pass
With locations in the chic SoHo and Midtown NYC, The Farm brings a unique country ambiance to its customers.
The Farm derived its concept from a century-old barn on a Southern Missouri farm. It possesses an inviting atmosphere and rustic look at the heart of the Big Apple itself. However, their customers don't just go there for its charm.
Aside from 24/7 access to space, a virtual mailbox, and friendly reception, the space is also pet-friendly. You can bring your furry friends along to keep you company while at work.
Location:
PENN 1, 250 W 34th Street

175 Greenwich Street

261 Madison Avenue

135 W 50th Street + more than 10 offices
Pricing: Starts at US$590/month for community pass (Brooklyn areas only)
Industrious provides flexible workplaces that support teams of all sizes and stages — from startups to Fortune 500s. Whether you're an individual or a starting business, their world-class facilities will give a warm and welcoming environment for your work.
Industrious provides unique amenities such as access to member events and wellness rooms for you and your employees to make you stay more comfortable.
Location:
16E 34th Street

229 W 36th Street

430 Park Avenue 

8 W 126th Street + 80 more offices
Pricing: available upon request
Being one of the largest coworking spaces in the US, WeWork alone has more than 80 locations in New York. Many of these spots are near locations such as subway lines, commercial districts, and popular establishments in the metro.
WeWork is open to everyone, whether you are a remote worker looking for a comfortable place to work or an entrepreneur establishing your first company.
New members can get up to two free months of private office space to help everyone get over their return-to-office blues.
Location:
101 Avenue of the Americas

99 Hudson Street

100 Church Street

140 Broadway + more than 30 locations
Pricing: Starts at US$25 per day and US$325 per person per month
Regus prides itself on offering flexible and convenient services at a competitive rate. Having offices in over 3,000 locations worldwide, they can be found in around 40 locations across New York alone.
A unique and attractive feature of Regus is its lounge membership, perfect for businesses and frequent travelers working outside their offices. At the same time, day plans and pay-as-you-go options are also available, starting at US$25 per day.
Both coworking and private office spaces can use several amenities such as high-speed WiFi, a virtual mailbox, and access to networking events.
Location: Flatiron District, Madison Square
Pricing: Starts at US$900 per month (Atelier)
NeueHouse is a perfect coworking space for creatives in New York. Located in Madison Square Park, it brings culture and commerce together through its aesthetic vibe and ambiance.
NeueHouse accommodates "important and emerging cultural movements" in every inch of their New York space. 
Members can enjoy added features not usually seen in other coworking spaces, such as a Podcast room, a broadcast studio, and access and inclusion to the member directory.
Location: 26 Broadway
Pricing: Starts at US$30 for a Single Pass or US$400 per month (coworking space)
Primary is a coworking space focusing on professionalism and mindfulness through its offers and spaces.
Primary makes it a point to help its members focus at work with the help of its simple and organic office design. Customers can be delighted with fresh flower embellishments, live planters, and ergonomic furnishings.
Aside from the usual amenities, members can enjoy additional features such as daily wellness events and access to a fitness studio.
Location: 
42 and 67 West St, Greenpoint

34-18 Northern Blvd

240 Kent Ave, Williamsburg

147 Prince St

68 Jay – 147 Front St + five more locations
Pricing: Starts at US$250 per month for private offices
Greendesk takes pride in providing affordable and flexible office spaces for individuals, entrepreneurs, and innovators. It is one of the most popular options in New York with its great amenities, such as kitchen space and round-the-clock access to spaces.
Greendesk is a unique choice for businesses advocating for sustainability. They take an environment-friendly approach, using recycled materials and green products.
What's more, it also has retail spaces, perfect for eCommerce businesses looking to have both an office space and a store as one.
Location: 459 Grand Street
Pricing: US$25 for a Day Pass; starts at US$99 per month for five-per-month membership
Located at the heart of Brooklyn, Bat Haus accommodates more individuals and businesses looking for a community at work. The space helps its members get stuff done and meet other like-minded individuals.
Unlike some coworking spaces, Bat Haus only offers their coworking areas for five days a week, while weekend events can be booked in advance.
The space is not only pet-friendly and collaborative. It also features amenities unique to it, such as weekly happy hour with drinks and snacks and access to bike storage.
Location:
33 West 60th Street, Upper West Side

246 Fifth Ave, Flatiron North

234 Fifth Ave, Flatiron South

106 W 32nd Street, Herald Square

157 Columbus Ave, Lincoln Square + around four offices
Pricing: Starts at US$35 for a Day Pass (coworking space)
The Yard is another popular coworking space in New York catering to like-minded creatives and innovators looking to take their businesses to a global landscape.
One of The Yard's unique offers includes an open coworking membership, where they are guaranteed the best spot they can get in the location of their choice. Aside from this, customers can also get multi-day passes where they can work multiple days a week.
Location: 
12 Park St, Bushwick

276 Greenpoint Ave

295 Front St, Vinegar Hill

68 3rd St, Gowanus

60 Broad St and 55 Broadway, Financial District

115 E 23rd St, Flatiron
Pricing: Starts at US$40 per day or US$300 per month (coworking space)
Taking pride in its hospitality and interior design, Bond Collective is considered a notable space catering to design-driven individuals and entrepreneurs.
Bond Collective is the go-to for designers for its combination of elegance and functionality in each space. They ensure luxury and high-quality care for their customers to nurture their businesses and help them thrive.
Location: 10 W 37th Street
Pricing: Starts at US$35 per day for open desks and US$600 per month for dedicated desks
Ensemble is named one of New York's "Coolest Coworking Space" by Time Out New York. Though the space is straightforward, it helps create a strong network among its members.
Ensemble holds weekly events for its customers, including beer and pizza or wine and cheese gatherings. At the same time, customers love its neutral tones and bright spaces that make it more conducive for work during the day.
Location: 237 36th Street
Pricing: Starts at US$300 per month for work lounge
Camp David has everything you would want in a coworking space. Located in Brooklyn, the space promises high-quality comfort and efficiency to its customers so they can improve their workflow and focus better.
Camp David provides additional amenities for its members that include the courtyard, their outdoor space with connection, and access to their gym and library. What's more, Industry City tenants may receive a neighborhood rate once they decide to join.
Location: 
1740 Broadway

230 Park Ave

Chrysler Building

Flatiron

Meatpacking District + three more locations
Pricing: Starts at US$254 per month (coworking space)
Spaces is located in more than 400 locations worldwide, including New York. They take pride in having concierge-style services for members with dedicated desks.
Spaces guarantees providing a work environment perfectly fit for teams and are available 24/7. Users don't need to worry about having tied up to their space with their flexible contracts. This is perfect for on-the-move businesses and individuals.
Location:
1412 Broadway

315 W 35th Street
Pricing: Starts at US$49 for a Day Pass or US$500 per month on individual seats
Workville takes pride in being the highest-rated and most reviewed coworking space in New York. With its modern vibe, outdoor terraces, and ergonomic furniture, the space shows its dynamic taste and diverse community of members from several verticals.
Workville is proud to have been a part of its members' success stories. Its two locations cater to freelancers and businesses in different stages.
Location: 47 Bergen St Floor 3
Pricing: Starts at US$675 per month
FRIENDS, also known as Friends Work Here, is a small creative coworking community in New York. It features a less flashy and more personal side of coworking in NY with its classic loft setting.
Friends Work Here is one of the perfect spaces for creatives such as filmmakers, novelists, and photographers. Being a part of The Invisible Dog Art Center, it lets members engage with a community of artists-in-residence.
Location: 
SoHo 52 Mercer St

Bryant Park 25 W 39th St

Flatiron 45 E 20th St
Pricing: Starts at US$95 per month
In The Wing, you can find an all-women network and community to collaborate and engage on. It provides professional, civic, and economic opportunities for women, both inside and outside the community.
The Wing upholds its integrity by giving back through non-profit partnerships and scholarship programs.
Location:
523 Halsey St

184 Underhill Ave

277 and 650 Franklin Ave

1037 Dean St
Pricing: Starts at US$145 per month (nights and weekends membership); US$300 for 10-Day Pass Pack
A local coworking company in Brooklyn, Work Heights is proud to guarantee its relaxing ambiance that helps its users boost their creativity. Its five locations across Brooklyn offer convenience to its members living nearby.
Members can have access to a serene outdoor garden where they can experience natural lighting, fresh air, and plants.
Location:
433 Broadway

118 and 147 Spring St

72 Grand St
Pricing: Starts at US$900 per month (Private Office); US$20 for a Day Pass
Being a more straightforward space in New York, Cubico has designed its work environment to amaze and stimulate collaboration. 
Members can access several spaces to engage with the community, including a courtyard, patio, and cellar area.
Location: 1216 and 1204 Broadway
Pricing: Starts at US$19 per day for Multi-Day Pass or US$29 for a Day Pass; From US$950 per month for Private Office
Nomadworks provides dynamic work options for both individuals and businesses. 
Knowing that each individual's "nomadic spirit" is different, it offers spaces that combine both traditional and contemporary office styles to stimulate creativity and collaboration.
Location: Midtown NYC 21 W 46th St
Pricing: Starts at US$100 per day for on-demand office spaces or US$400 per month for private offices
WorkHouse takes pride in its conducive spaces, people, and flexible terms in providing the best service to their members.
Being home to teams and freelancers in different verticals, WorkHouse provides unique spaces that show the dynamic nature of its clients. Members can have free drinks and use of equipment such as phone booths and printers as a part of their membership plan.
Is getting a coworking space in New York worth it?
With the workers and entrepreneurs facing high rental rates, especially in offices, a coworking space is the most viable place to run their operations. 
As seen above, coworking spaces are more advantageous than traditional office spaces in different ways.
Flexibility in contract terms

. Members are not usually tied up to their contracts. They can expand or cancel their memberships at any time.
Flexibility in space

. At the same time, businesses can add seats easier while freelancers can upgrade their plans in case they need them. They can even customize their spaces to reflect their culture and brand.

Networking and community engagement

. Networking and engagement with the community can be better through coworking spaces. Compared to traditional offices, members are not just in a fixed space where they can only see their colleagues.
This is why getting a coworking space is still worth it – even better – in New York.